Long bob haircuts, also known as lob hairstyles are longer versions of bob haircuts, long enough to graze the clavicle, dating back to the 70s but still remain evergreen to date.
You do not need to have short hair or be willing to cut your hair before you can get a Bob haircut. If you are blessed with long hair and do not want to tamper with your tresses, you can also get a long bob haircut. From Kim Kardashian to Kerry Washington, some of our favorite celebs are going for lobs and there is no reason you shouldn't. Explore our 40 long bob haircuts and hairstyles that you can get for an attractive look.
Long Bob with Bangs
If you don't find bangs inconvenient, there are several long bobs with bangs hairstyles that you should definitely check out on your next visit to the stylist.
1. Long Bob with Side Bangs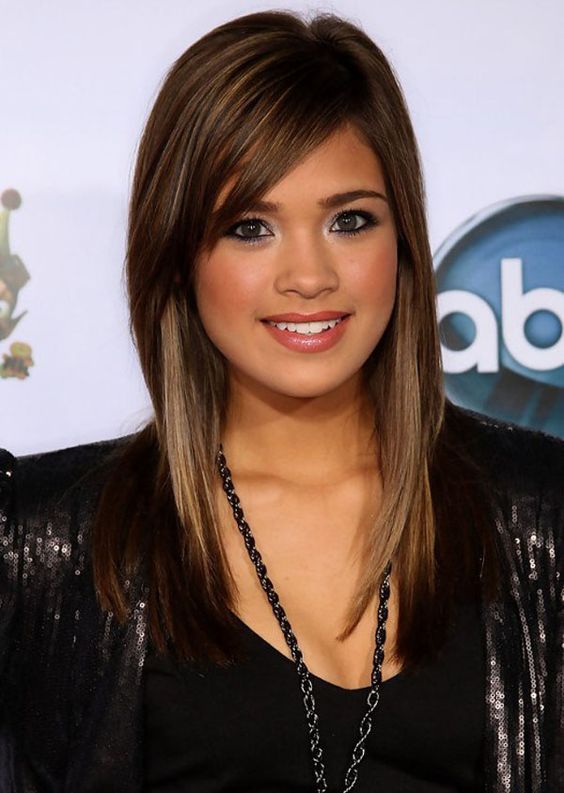 A sleek finish on your classic long bob with a touch of side bangs can be worn any time of the day. Another great thing about this style is that it can be worn both in the office and nightclub with confidence. The long bob with side bangs is quite simple but it nevertheless exudes elegance, beauty, and sophistication. It is definitely worth considering on your next trip to the stylist.
2. Long Bob with Blunt Bangs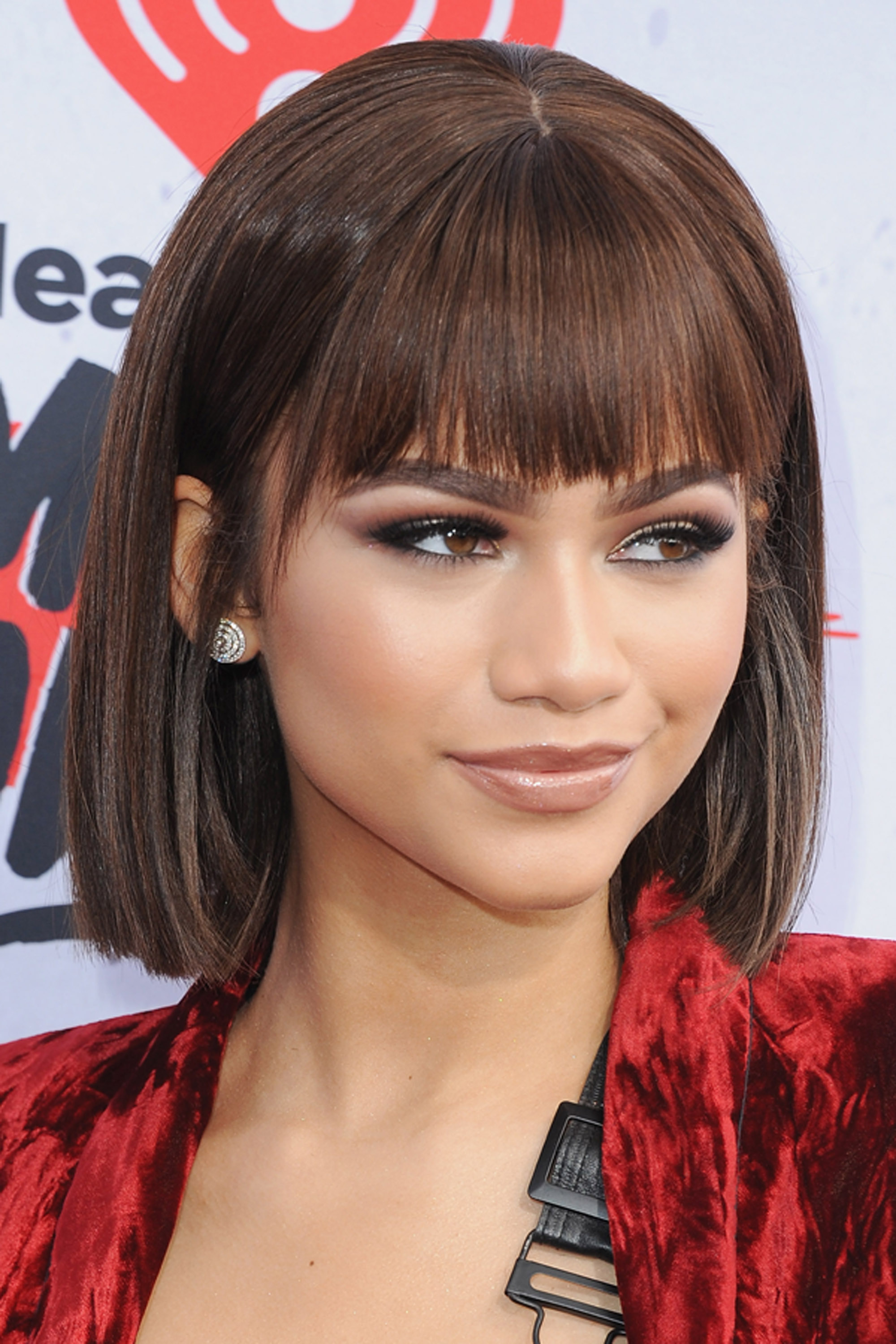 Long bob with blunt bangs is one sophisticated combo that can add volume to your hair. The wonderful thing about this style is that you get to play with it. If you want to put some curls or waves in your bangs, then you can do that. If you equally want to put the curls or waves in the bob, then you can do that as well and switch up your look.
3. Long Bob with Curtain Bangs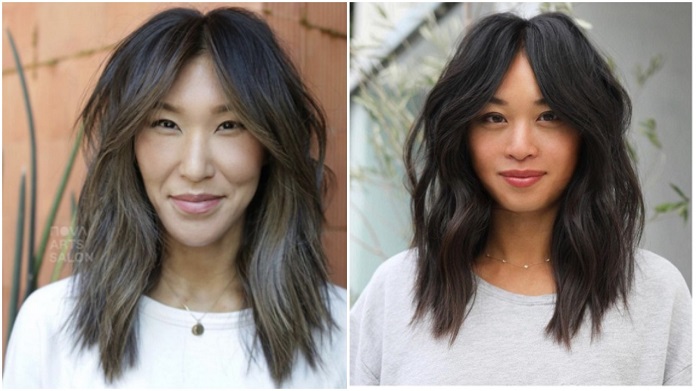 The long bob with curtain bangs was first popularized by French model and actress, Brigitte Bardot in the 70s and it remains popular to this date. This style will particularly work well for those that do not want their bangs interfering with their sight as it stays significantly above your eyes. To make things even more stylish, you can pack your long bob into half down half-up style.
4. Long Bob with Birkin Bangs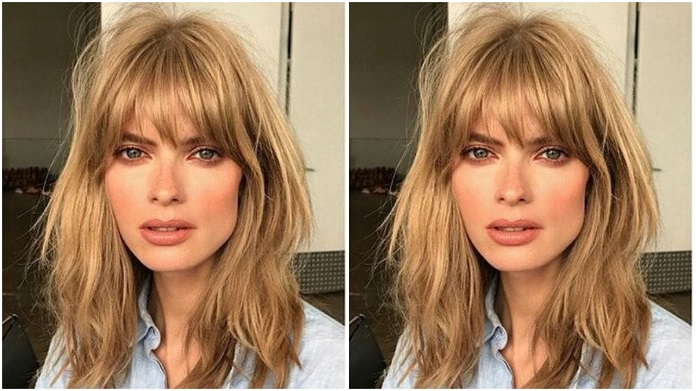 Birkin bangs is one of the everlasting legacies of French singer and actress, Jane Birkin. They typically look effortlessly stylish and offer a wonderful contrast to the regular long bob which can look all too straight-laced. Want to give off French girl vibes? Then, you should try the long bob with Birkin bangs and thank us later.
5. Long Bob with Arched Bangs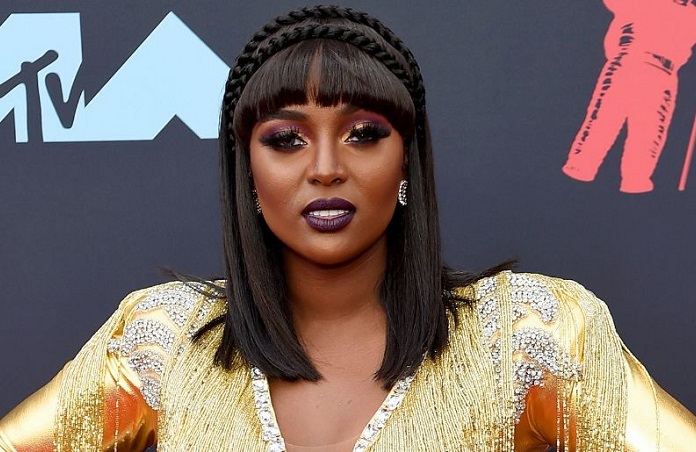 Arched bangs look a bit like blunt bangs but there is a key difference. While blunt bangs are cut straight across, arched bangs are cut in the shape of an arch. This style is great for people who want to keep their hair out of their eyes but it doesn't need to be all about practicality. You can further liven things up with a braid just like singer, Amara La Negra
6. Red Wave Long Bob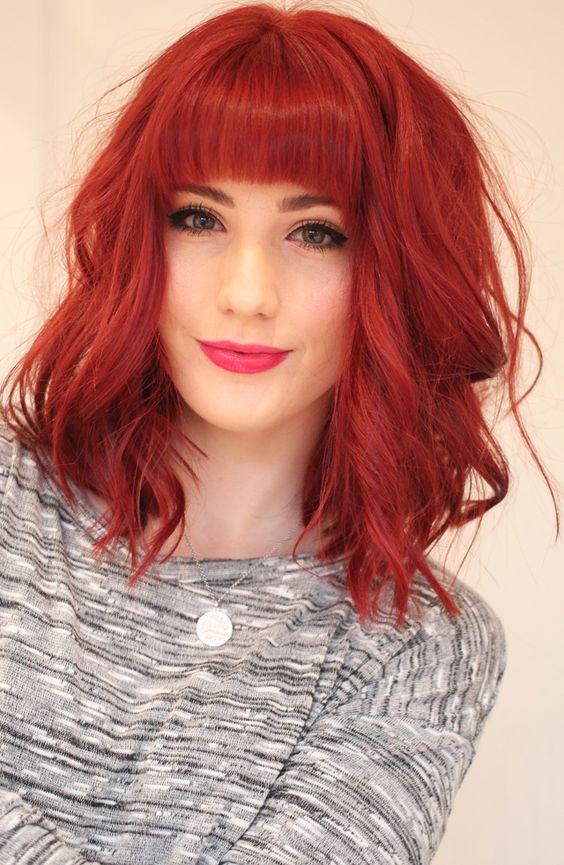 One sure-fire way to spark life into your long bob hairstyle is to dye it another color. If you think you can pull off this fiery red, then what are you waiting for? Dye your hair and let everyone notice your fun new hairdo. This vibrant color could make your hair look thicker, and if you're going to curl it a little, then that would definitely give it extra volume as well.
Layered Long Bob Haircuts
A layered long bob haircut is one that comes in varying lengths thereby providing a nice contrast that enhances the beauty of a traditional bob haircut.
7. Classic Layered Long Bob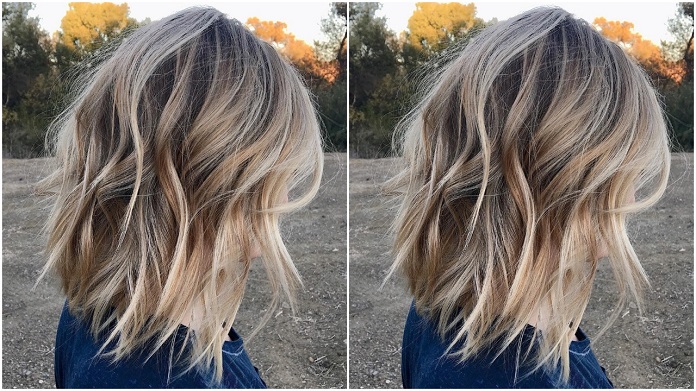 The classic layered long bob has an edge over the ordinary bob given the layers that add a bit of drama and panache to one's look. Whether you are going to the office or a day at the beach, this style will serve quite nicely.
8. Layered Long Bob with Side Swept bangs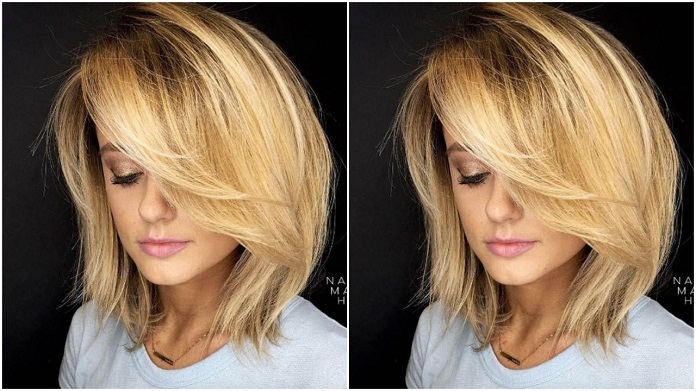 Whether you are a stay-at-home mom or a career-driven lady, this layered long bob with side-swept bangs will do quite nicely. The good thing about this style is that the bangs hang quite low meaning that you can stylishly clear it away from your face when you wish.
9. Layered Long Bob with Beach Waves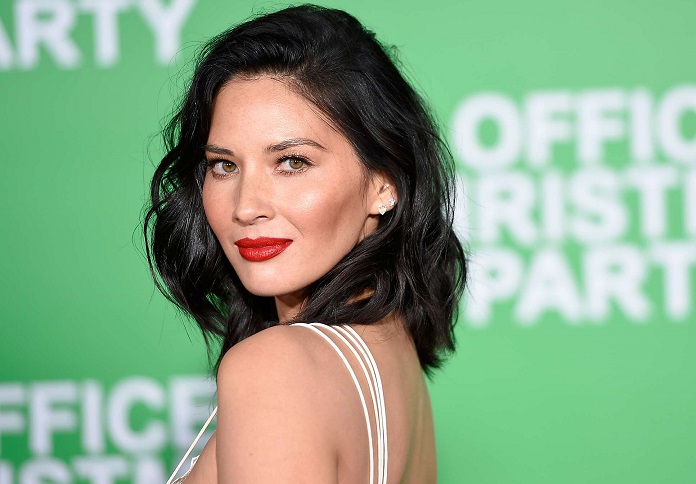 Award-winning actress, Olivia Munn, looks simply stunning with her layered lob which incorporates beach waves and a side part. Her jet black tresses also play an important part in making the style look wonderful but do not despair. Whether you are blonde, brunette, or red hair, this style will equally look gorgeous on you.
10. Colored Layered Bob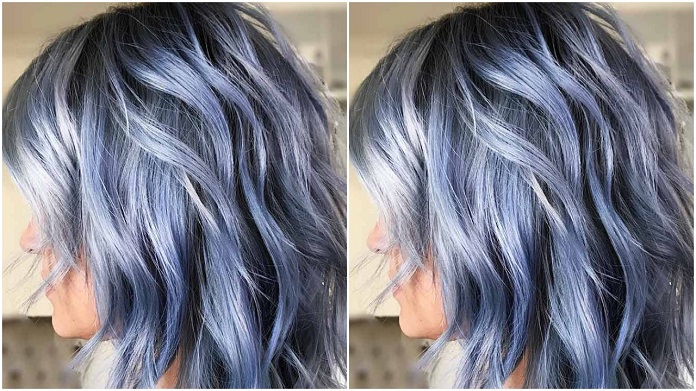 Speaking of color, you do not need to restrict yourself to your natural hair color when getting a layered bob. You can also go all out and dye your hair any bold color that suits, including pink, ombre blue, burgundy, etc. The result will transform an ordinary long layered bob into something that is fantastic and eye-catching.
Chubby Face Long Bob Haircuts
If you have a chubby face, the goal is to go for a hairstyle that can frame your face and make it look slimmer. Fortunately, there are several chubby face bob haircuts that can do that for you.
11. Middle-Parted Lob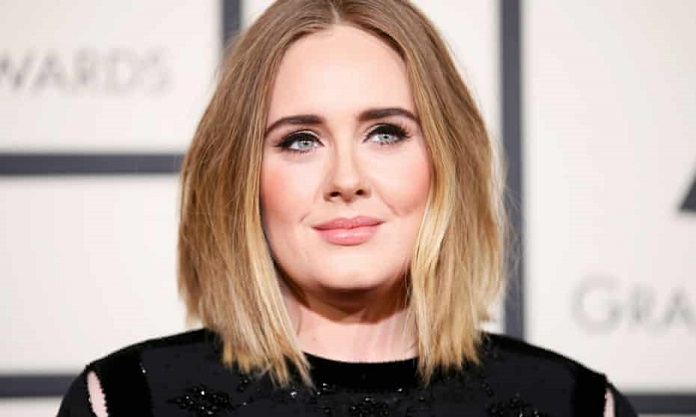 If you are going for simplicity and elegance at the same time, then this middle-parted lob is one style that you should try out. This long bob haircut will perfectly frame your chubby face, making it look a bit slimmer. The middle-parted lob is perfect for both formal and informal occasions, meaning that you effectively kill two birds with one stone.
12. Side-Parted Two Layer Bob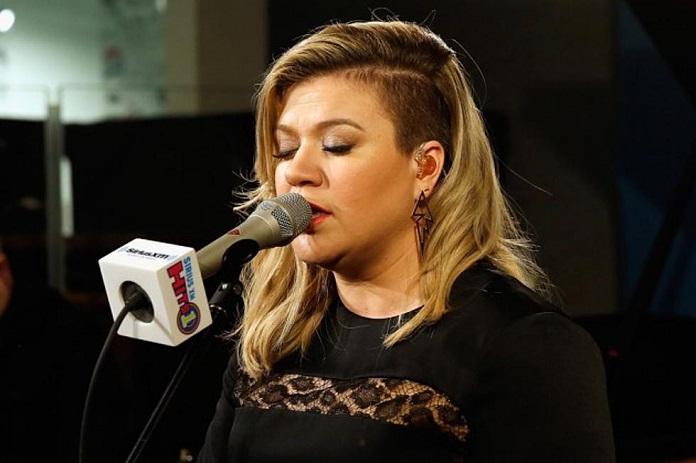 Another chubby face-long bob haircut that you should definitely try out is this chic side-parted two-layer bob. This style starts out as a regular two-layer bob but things get interesting when you sweep it all to one side. To add some further pizzazz to the look, you can completely shave off some portions of your front hair, leaving no one in doubt that you are one fun-loving lady.
13. Bob with Side Fringe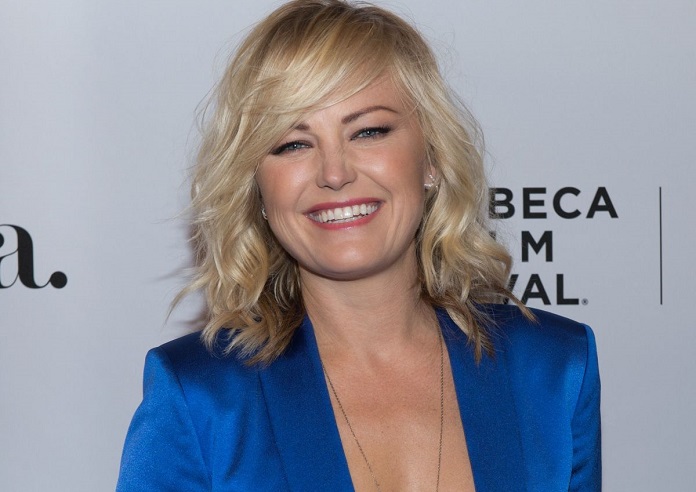 If you find a regular long bob boring, then you should perhaps try out this bob with a side fringe. Asides from the fact that it will work well for a round and chubby face, another great thing about it is that it is sophisticated and elegant. With the curls thrown in at the end and the side-parted fringe in front, you will look quite attractive. Do however make sure to condition your hair properly so that it will look sleek.
14. Bob with Wet Waves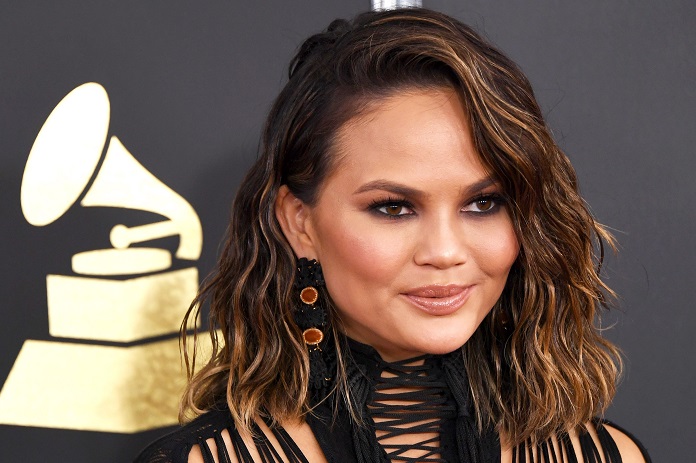 Another chubby face long bob haircut that you should certainly try out is this wet waves style that model and TV personality, Chrissy Teigen, debuted at the 2017 Grammy awards. To recreate this look, you will need several styling products such as wave spray, regenerating mask, holding spray, and root concealer. All this will cost quite a penny but the result will be worth the money you put in. Furthermore, you can switch up your style easily. For daytime, you can keep it at a side-part, and then when the evening hangout rolls around, you can change to a center-part.
Long Inverted Bob
An inverted bob is cut lower in the back while the front remains longer, making it ideal for people who want to get a long bob haircut.
15. Long Inverted Bob Haircut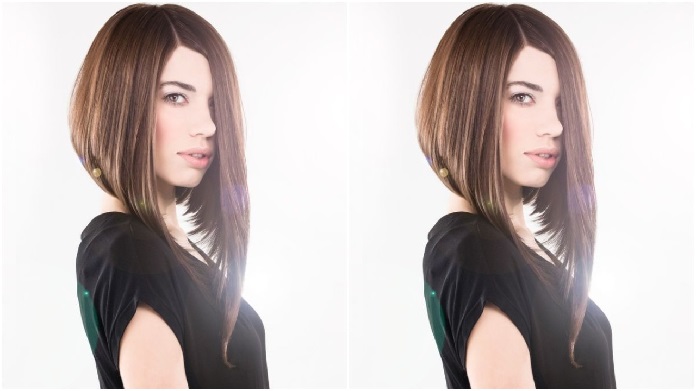 Want to look formal yet stunning at the same time? Try this long inverted bob haircut. The style will nearly cover half of your face but not to worry, this is just the perfect excuse for you to stylishly remove your hair from your face at intervals.
16. Long Inverted Bob with Highlights and Lowlights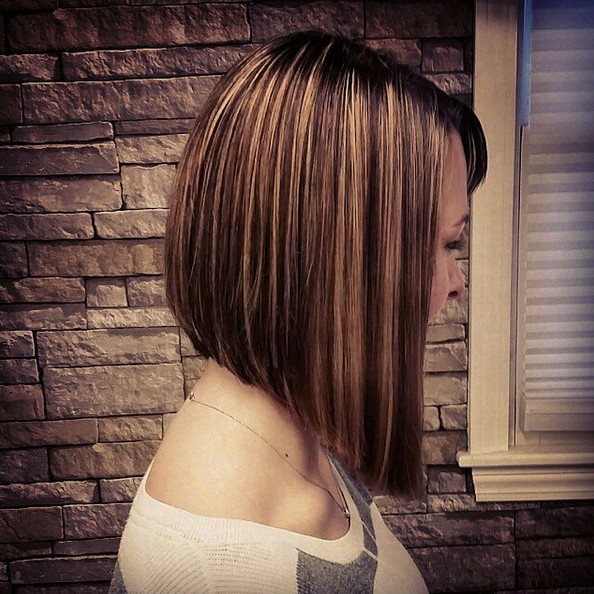 One way to liven up your long inverted bob is to add lowlights and highlights. Believe it or not, doing this to your long bob, especially if you have fine blonde hair, is a great way to make your hair look super stylish. It will also improve your overall appearance.
17. Long Inverted Bob with Waves
A long inverted bob needn't be kept straight at all times. Another way to breathe life into this style is to get massive waves in. This style works for women of all ages. Be you a college student, a working-class mom, or a retiree, it will fit you perfectly.
Long Angled Bob
An angled bob is quite similar to the inverted bob with the major difference being that it doesn't come with the stacked layers and curved lines of the latter. This style can come in the classic long angled bob, straightened angled bob, etc.
18. Classic Long Angled Bob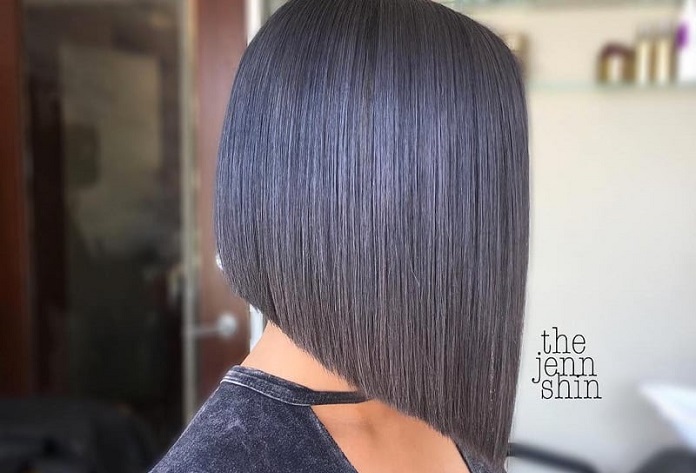 The angled bob was popularized by the likes of Victoria Beckham and it remains stylish till this day. You needn't wear yours as low as Posh though as you can get the long angled bob. To spice up this look, you can color your hair just like the featured model above.
19. Straightened Long Angled Bob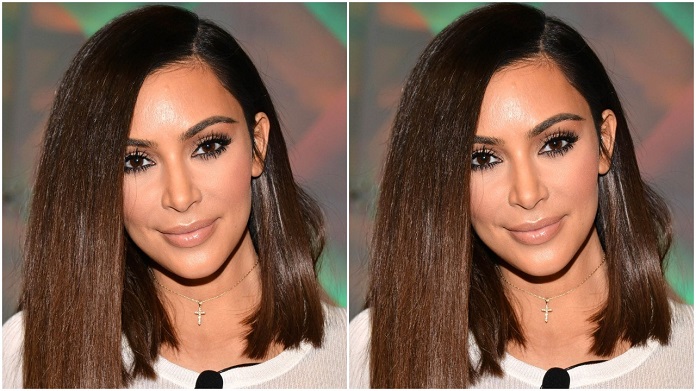 Asides from changing your hair color, another way to spice up your long angled bob is to follow in Kim Kardashian's footsteps and straighten your angled bob. You can now go ahead and divide your hair into a side part or center part and you are good to do.
Curly Long Bob
Whether your hair is naturally curled or the curls are artificially put in, there are several curly long bob haircuts that you can explore.
20. Long Bob with Bangs and Curls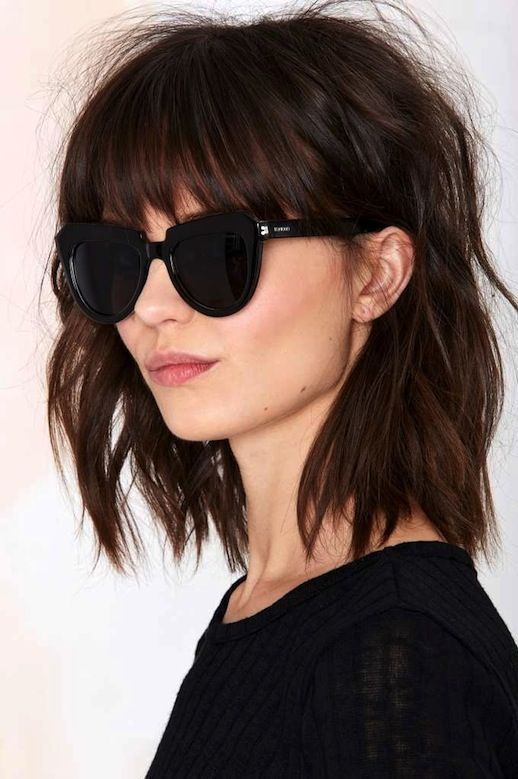 If your face shape is either heart or diamond, then getting all banged up is definitely for you and you can beautify things with some curls. However, if curls aren't really your thing, then you could try going with the wavy look instead. There's a variety of waving iron and curling wands that you can try, and each of these tools would change up your curls while helping you maintain your long bob hairstyle.
21. Long Bob With Waves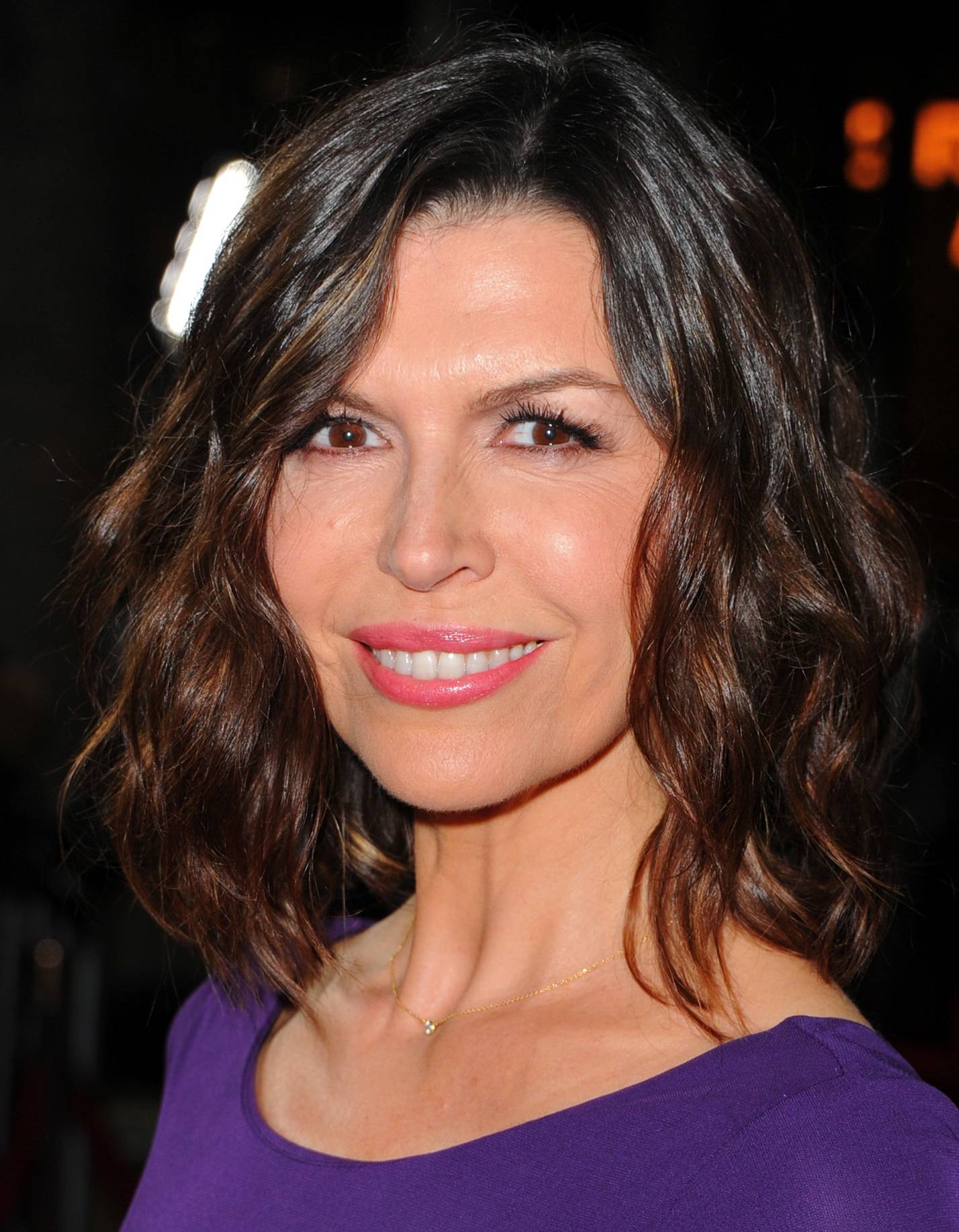 Even if your hair is not naturally curly, you can still use some hot irons to put some waves into your regular haircut. To ensure that this style looks stunning and lasts long, you have to be ready to invest in some fantastic shampoo and a leave-in conditioner. Once you do so, you can be assured of the same great results as our featured model above.
22. Long Bob with Fine Curls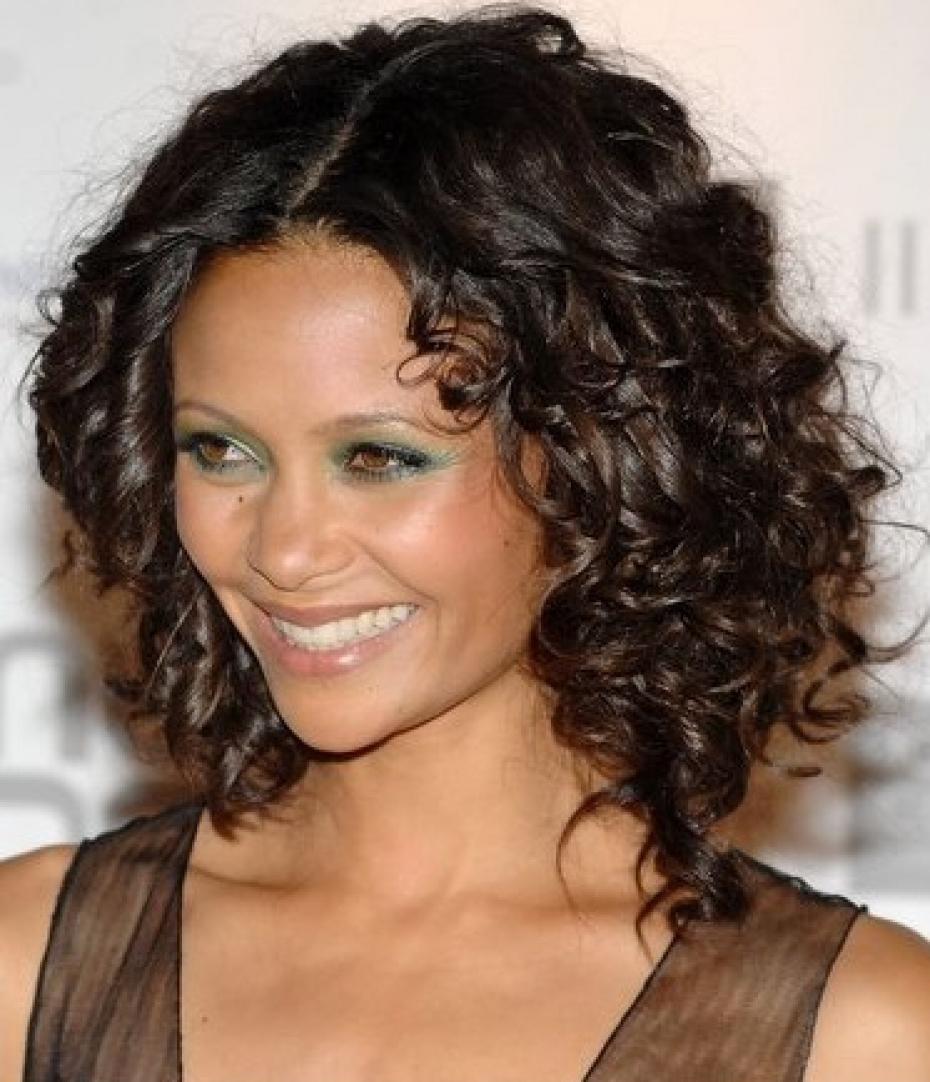 This long bob with fine curls works well for both people with silky hair, as well as those with relaxed natural African hair. Just put in your small-sized rollers overnight and in the morning you will wake up to a halo of curls which you can now style as desired. You can choose a center part or a side part, depending on what works best for your facial structure from experience.
23. Long Bob with Sun Kissed Curls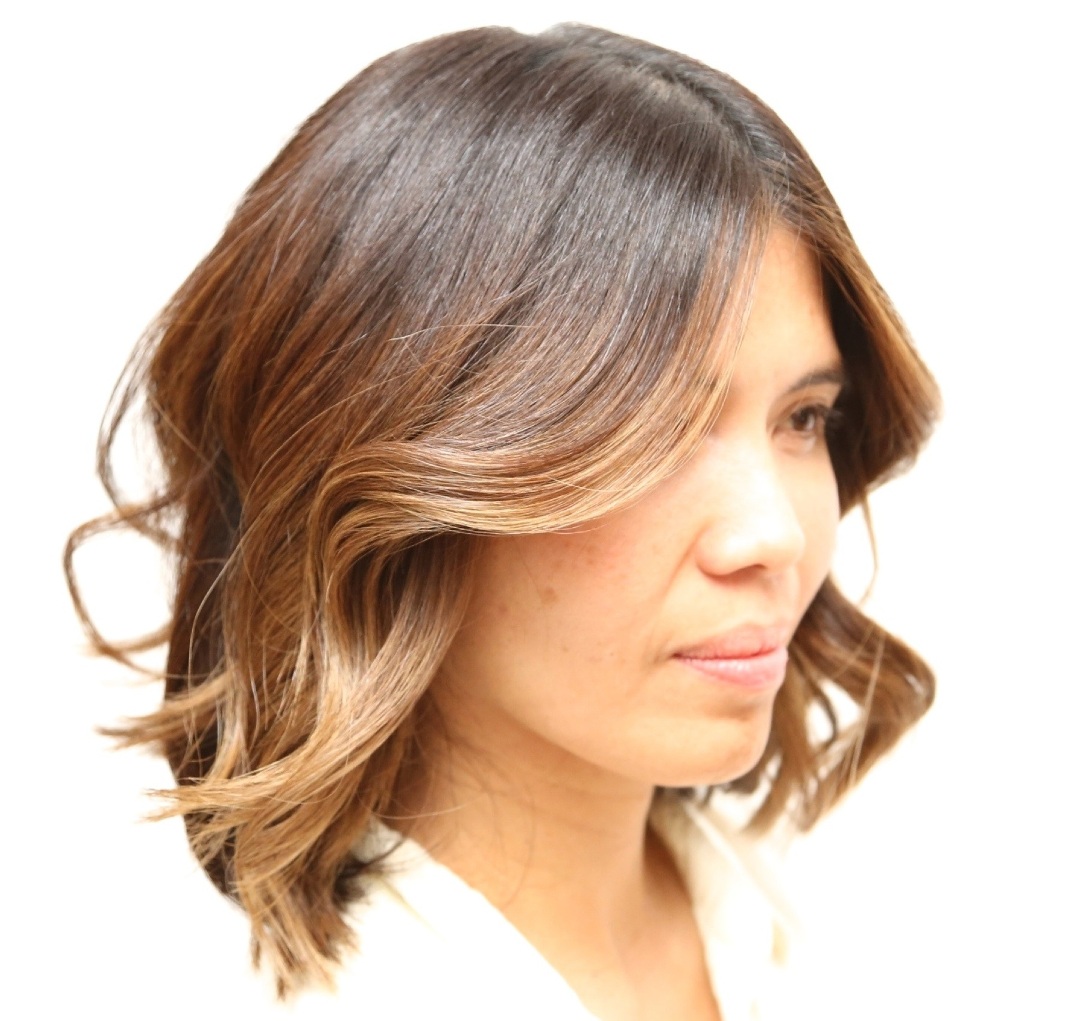 This is another curly bob hairstyle that will do for either those with silky natural or relaxed natural hair. The curls, which are curtailed to the bottom part of the hair, transform what should have been an everyday look into a festive one. To further spice things up, you can bleach the tips of your hair for that sun-kissed hue.
24. Beachy Bob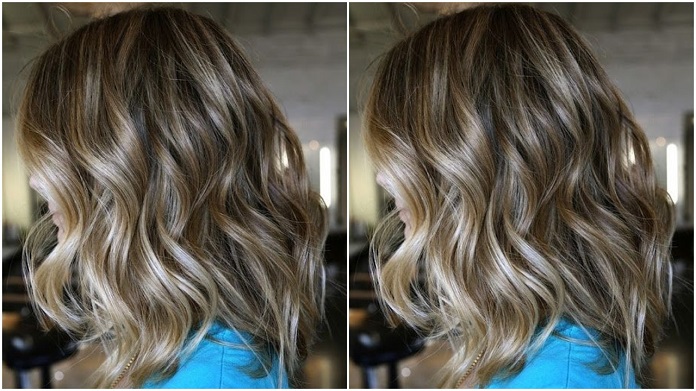 Winter, spring, summer, or fall; it doesn't really matter because the beachy bob is a hairstyle that works for all seasons. It may take a trip to the stylist to achieve this sophistication but it will be money well-spent. This style could be worn at the office or school. It is also appropriate for a formal dinner date or a night out with friends. Whatever the occasion, you can trust that you will be the cynosure of all eyes.
25. Textured Curly Bob with Bangs
The fact that you have textured hair doesn't mean that you can't get a bob haircut. Whether your hair is kinky, coiled, or curled, you can still style it into a long bob. To further enhance this stunning style, you can get full-on bangs as well. At the end of the whole thing, you will come out looking as beautiful as some of your favorite celebrities.
Low Maintenance Long Bob Haircut
If the goal is a long bob haircut that is low maintenance, then you can get the classic long bob or any of the other styles that we have below.
26. Classic Long Bob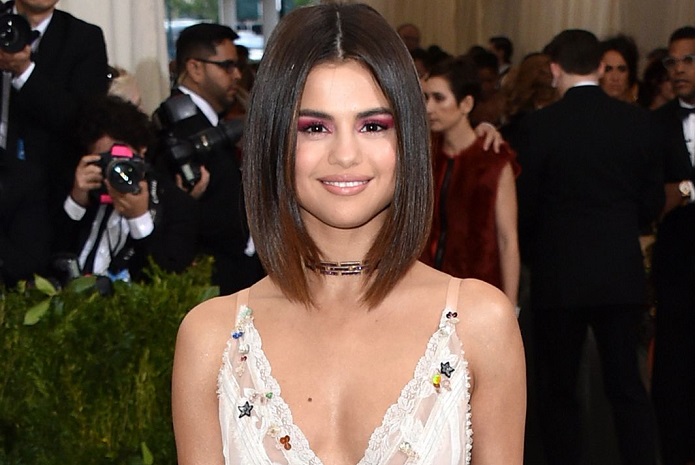 Although bobs have evolved into various cuts, textures, colors, and lengths over the past few years, the classic cut version of long bob is never going out of style. What's good about the classic cut for long bob is that it's perfect for any face shape, be it oval, round, angular, diamond, etc. Another great thing about the classic long bob is that it ranks amongst the low-maintenance long bob haircut, meaning that you do not need to go to too much trouble before you step out each day.
27. Long Bob Haircut with Flipped Ends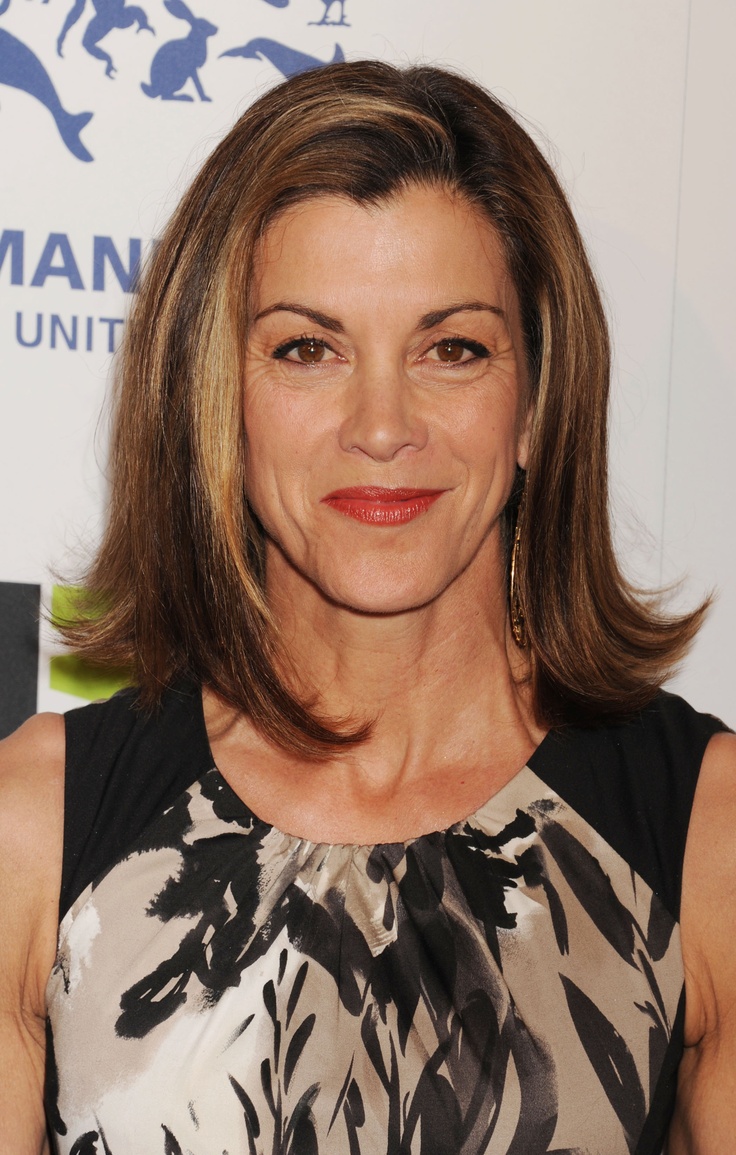 Remember the popular hairstyle during the 60s? Well, having a slight flip on your long bob haircut would definitely make you look fabulous, especially if you have fine hair! Achieving this style isn't that complicated at all, because all you have to do is blow-dry your hair using a large round brush while holding the sections up. This would give maximum volume. However, if this sounds a bit complicated, you can always ask your stylist to give you some lessons on how you could achieve this hairstyle.
28. Softly Layered Long Bob

A lot of us think that a bob hairstyle should only have one length. That's not true at all, because adding soft layers with beautiful highlights and low-lights is a great way to make you look prettier. This softly layered long bob is as low maintenance as long bob can get. It also offers the possibility of switching up things as you can throw in curls or waves whenever you feel like it.
29. Center-Parted Beach Waves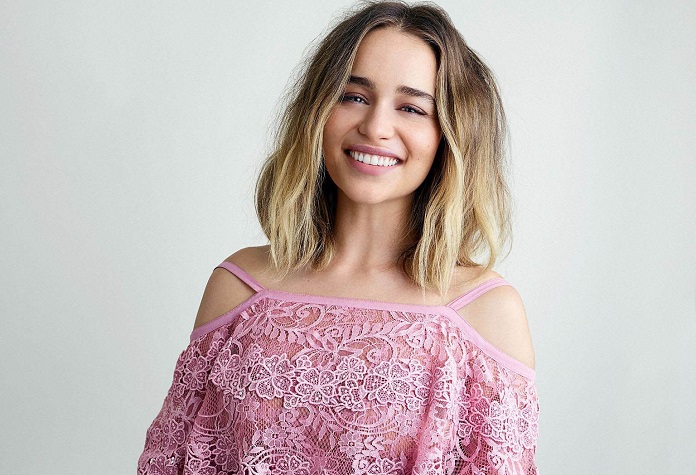 If the mother of dragons is getting some low-maintenance long bob haircut, then I don't see any reason why you shouldn't. This center-parted beach wave that Emilia Clark once spotted looks beautiful with a brown top and then blonde highlights at the end. To maintain this look, all you need is an occasional spritz of sea salt and you are good to go.
30. Ombre-dyed Classic Bob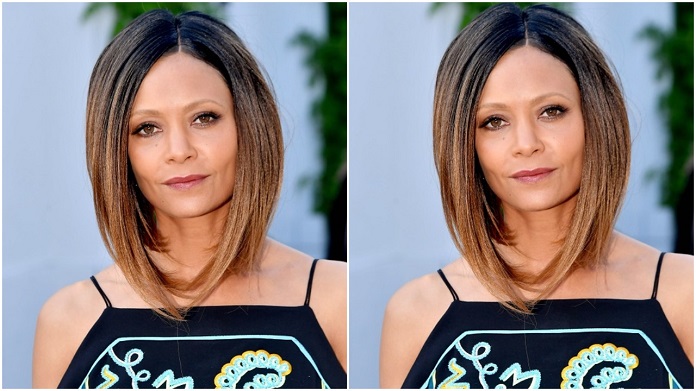 Low maintenance doesn't need to be boring. If you are looking for a low-maintenance but nevertheless stunning long bob, then you can get this ombre-dyed classic bob. The ombre-dye predictably does the trick of elevating this hairstyle to a high level of sophistication but it nevertheless remains a simple style and you don't need to go through too many hassles to maintain it.
Choppy Long Bob
A choppy bob is a modern bob that has many short layers which gives it more texture and definition. The choppy bob also comes in several styles as shown below.
31. Choppy Long Bob with Face-Framing Layers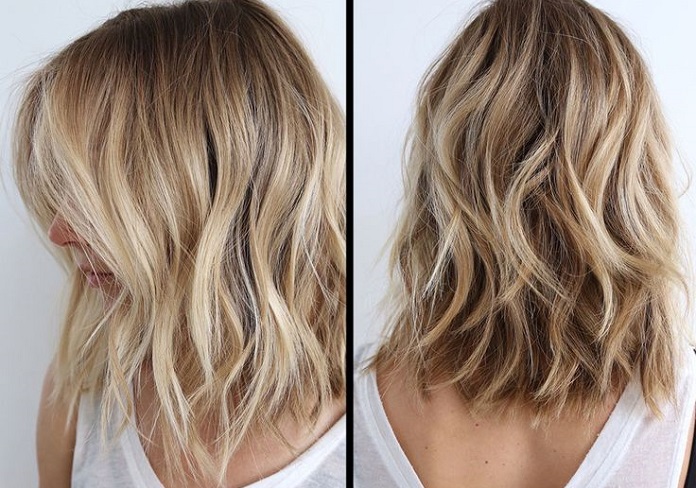 This particular hairstyle is good for a day at the beach. It will also do for formal occasions as well. This versatility stems from the fact that it is so pretty that serves every occasion. The face-framing layers help to add character to one's appearance and also mean that the style is suitable for almost every type of facial structure there is.
32. Long Bob with Tortoise Shell Color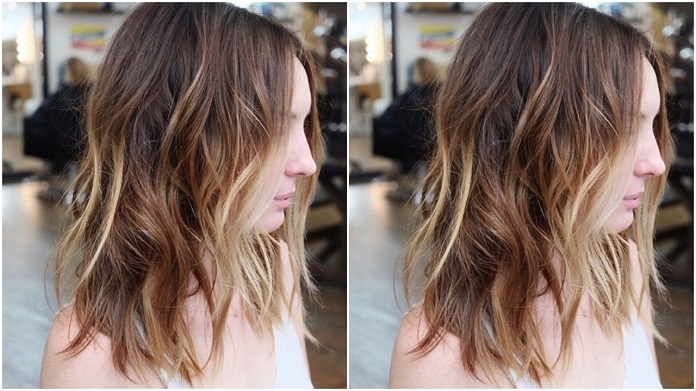 The choppy long bob with tortoiseshell color has two things going for it. First, there are the short layers that are associated with a choppy bob. It then additionally boasts of an eclectic collection of colors that fantastically combine in ways that make your hair look simply irresistible. If you are tired of looking ordinary, then try out this style for a do-over.
Long Bob for Thin Hair
There are long bob haircuts that can help to make thin hair look fuller. They include the center-parted long bob with curls. You can also get the bob with bangs for thin hair.
33. Center-Parted Long Bob with Curls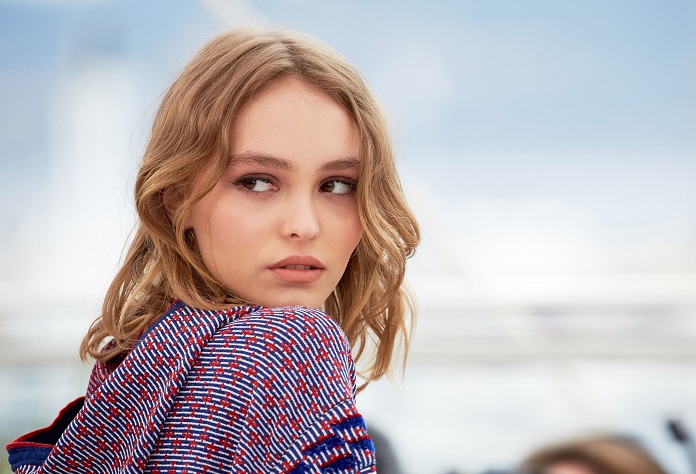 This center-parted long bob with curls that American actress, Lily Rose Depp, spotted at the Cannes Film Festival is an ideal long bob hairstyle for people with thin hair. The curls put in at the end helps to create the illusion that your hair is actually fuller than it is. The center part also keeps things from being too boring. If you however prefer a side part, you are free to choose that as well.
34. Long Bob with Bangs for Thin Hair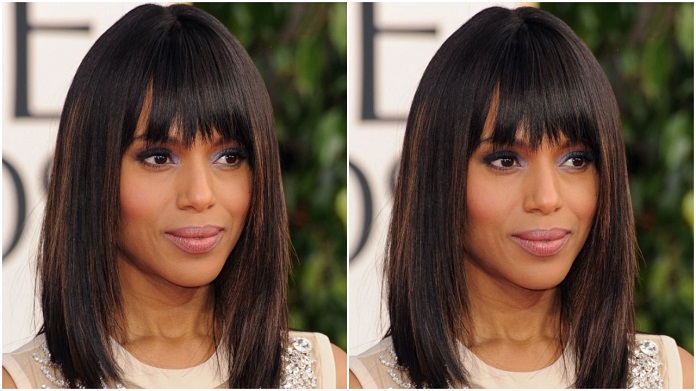 This is another long bob for thin hair that offers you options. If you want the bangs in front to be side swept or parted in the center, you are free to do that. If you however want it to be blunt just like that of Kerry Washington's, you can also get that as well.
Long Bob for Straight Hair
Don't want curls, waves, or layers? Then you can also go for the long bob for straight hairstyles.
35. Super Sleek Bob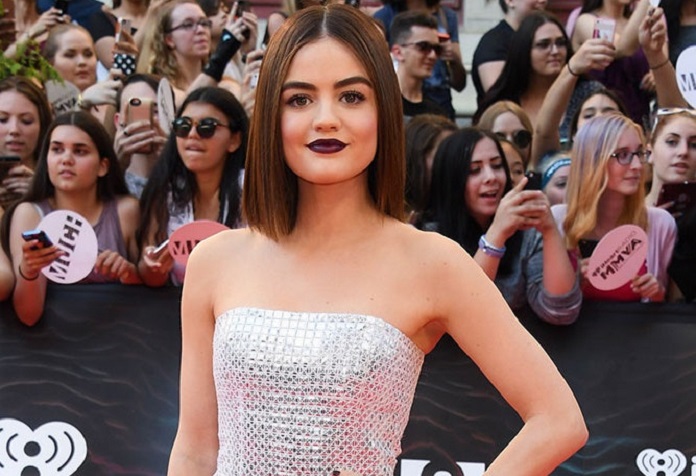 A super sleek bob is one of the easiest hairstyles to manage and it still looks sleek and sophisticated. It is a hairstyle that you could take anywhere, and you'd never feel out of place. It is also a style that has stood the test of time and will not be going out of fashion anytime soon, Therefore, if you are looking for a long bob hairstyle for straight hair, this is a good option.
36. Slicked Back Bob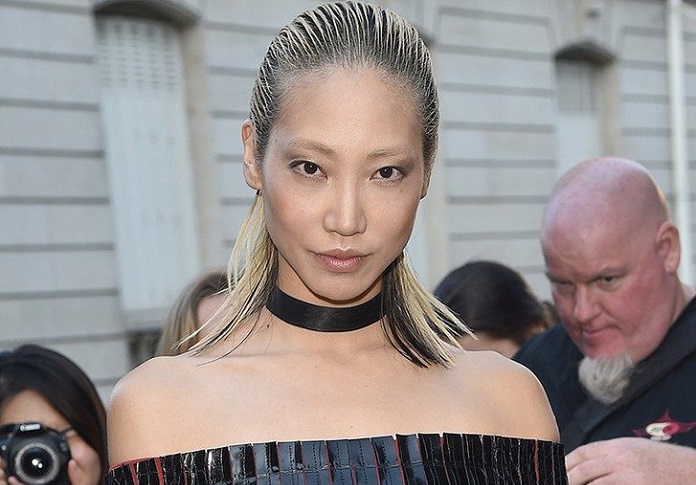 Soo Jo Park is not only blazing a trail as a model and musician but also as a hair icon. One idea that you can borrow from the Korean-American personality is this slicked-back bob. This is ideal for people that do not want to tamper with their naturally-straight hair. Another good thing is that it won't cause you any discomfort as it is entirely slicked back.
37. Razor Cut Long Bob for Straight Hair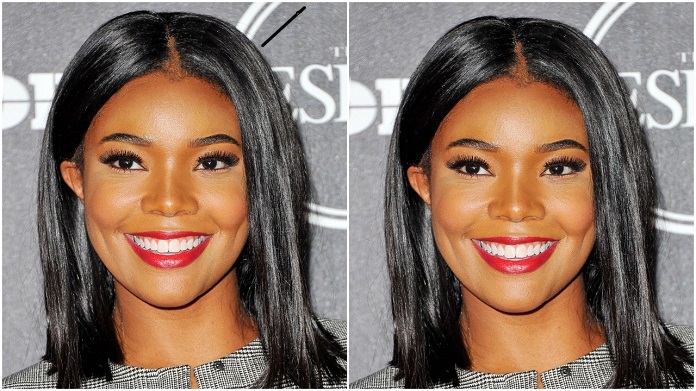 If your natural black hair is relaxed or straightened and you would like to keep it sleek for the foreseeable future, then try out this razor-cut long bob for straight hair like that of Gabrielle Union. Do however make sure to invest in styling mousse and the likes so that your hair will be shiny and sleek like hers.
Long Bobs for Thick Hair
Long bobs haircuts are one of the sure-fire ways to get your thick and long tresses under control.
38. 70s Lob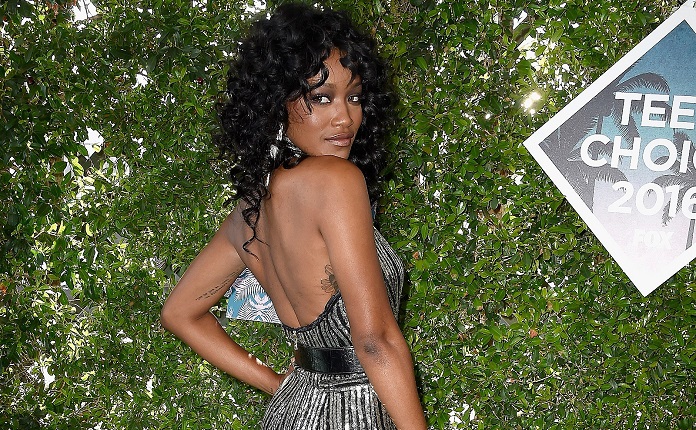 If you want to coral your thick hair into some form of control, then you should try this 70s long bob. This hairstyle is super stylish, thanks to the numerous tendrils that not only frame one's face nicely but also the fringe in front. To make your curls last longer, make sure to use holding spray and spritz generously.
39. Loose Waves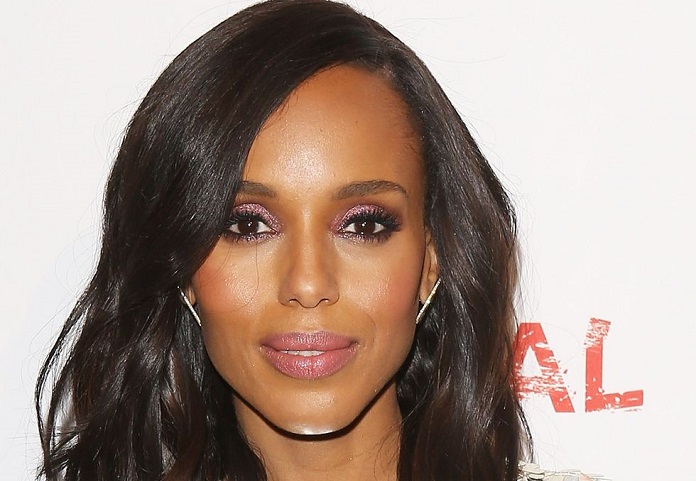 If curls are not your thing, then you can go for loose waves as another alternative long bob hairstyle for thick hair. This look is easy to recreate as you only need a flatiron to straighten and style your hair into the aforementioned waves. The next step is to use some hair spray to keep your waves in place and you are ready to go.
40. Long Straight Bob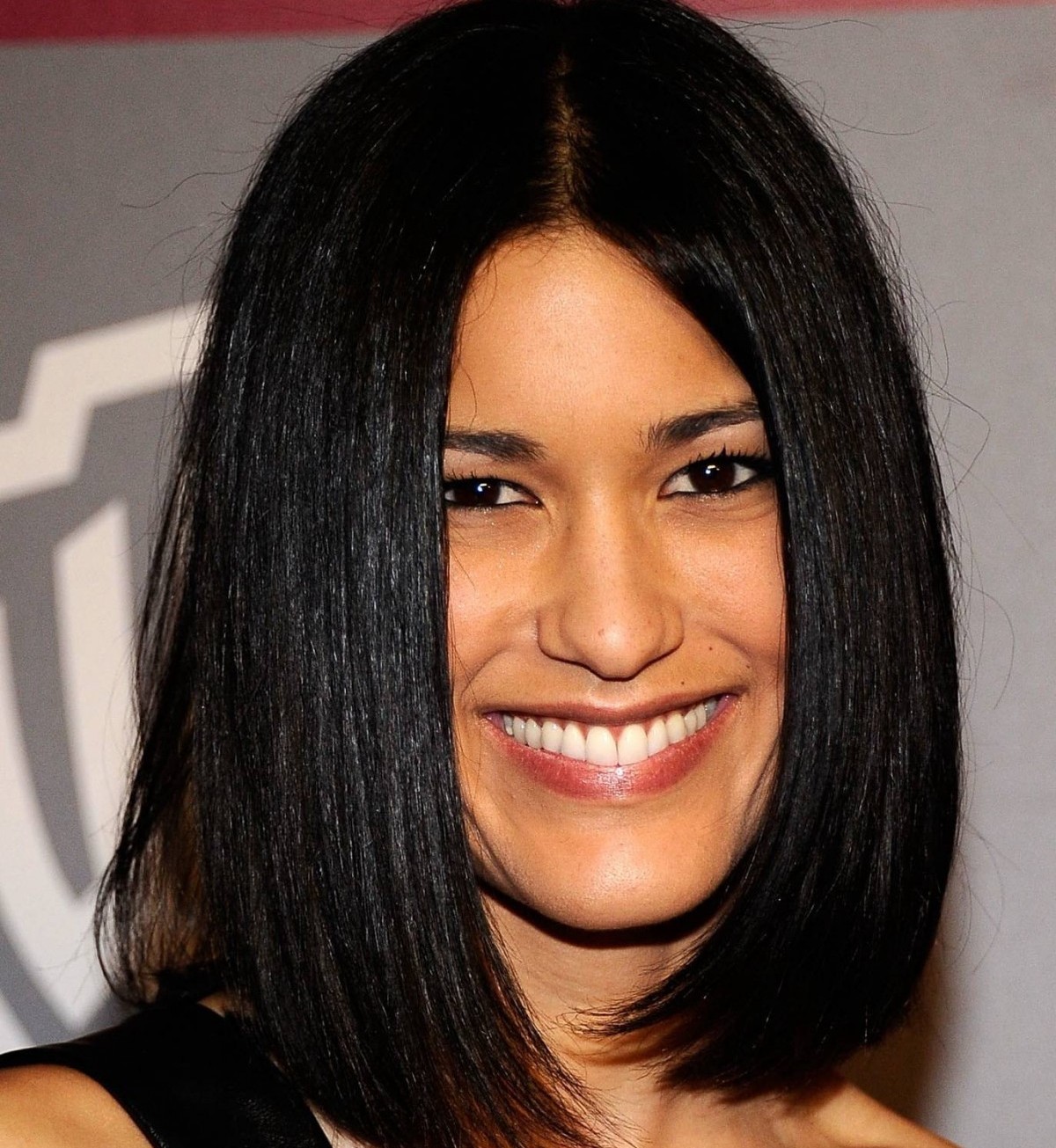 Nothing stops you from going for the classic long straight bob if you would like to style your thick hair like that. In fact, the thickness of your hair only serves to make the style even more beautiful than it would have looked on those that have thin or average hair.