Weddings are great and can't be better without godparents, siblings, friends, grandparents, and extended families helping out with the plans and preparations in one way or the other but our parents do most of the preparations. Holding on to our home training, we all know that we should say thank you in one way or another to keep them closer with wedding and thank you gifts.
Though we always express our love to them, that is no way of appreciating them, at least this should be a means of saying a big thank you for all these years. They have showered you with love, care, shared in your tears and joy and you should say thank you with gifts on this special occasion. Splurge on their favorites and make their heart swell with happiness for your existence in their lives.
Here are 15 Wedding and Thank You Gifts To Give Your Parents
Thank You, Mum And Dad Frame Prints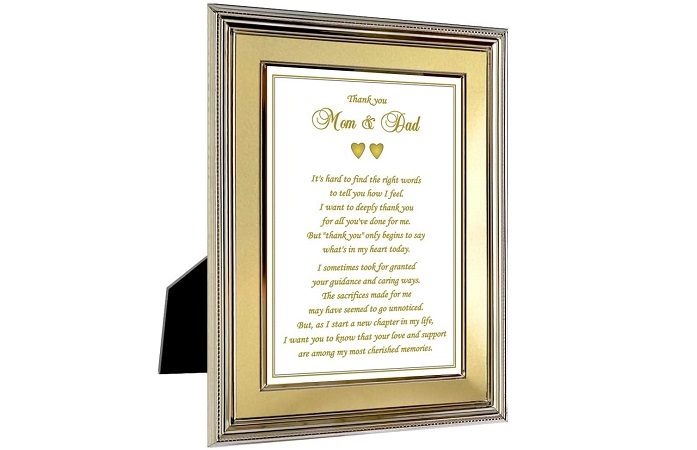 This wedding and thank you gift frame speaks a lot. The write-up speaks loud of what you have in your heart, no matter how blocked their tear duct is, it must surely pave way for tears of joy. This will be cherished and will always reflect your gratitude each time they look at it.
Buy From Amazon
Custom Make-Up Mirror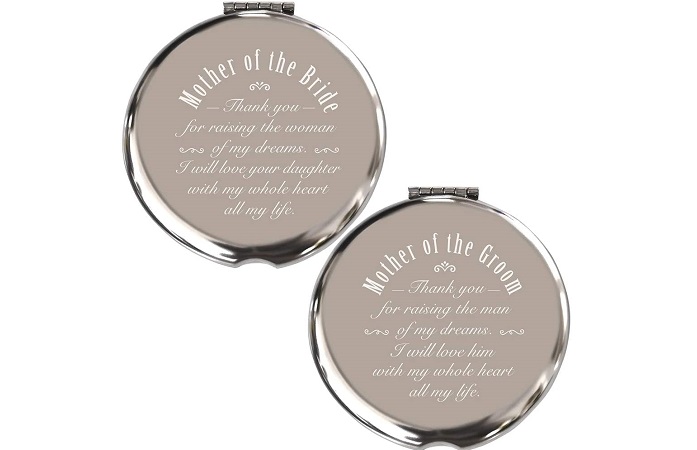 Raising a child is not an easy task and thanking both mothers for raising the best spouse will leave a priceless smile on their faces. The pride with which they will receive and cherish the gift will be unfathomable. This will surely send more motherly blessings to you.
Buy From Amazon
Embroided Handkerchiefs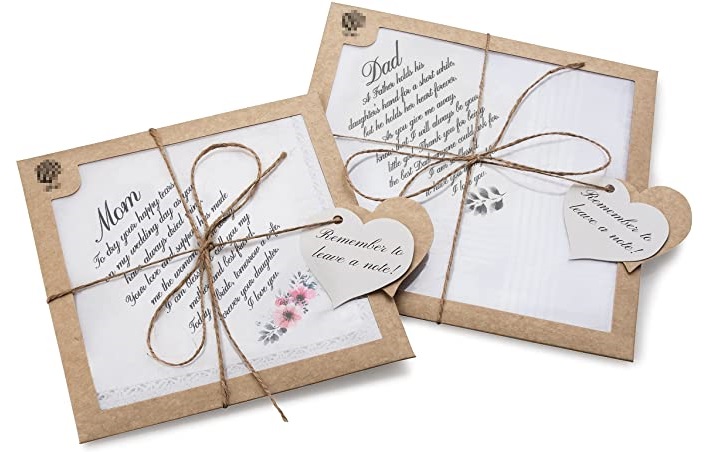 Holding back tears on your wedding day won't be complete without eyes waterworks and, certainly, you won't be the only one on this train, amongst others your parents are the next in line. Though it will be done with smiles on their faces, the truth is they can't believe that your room will become vacant and they already miss you. This gift is so thoughtful and should be given before the wedding vows. Lots of waterworks on happy faces.
Buy From Amazon
Thank You Cutting Board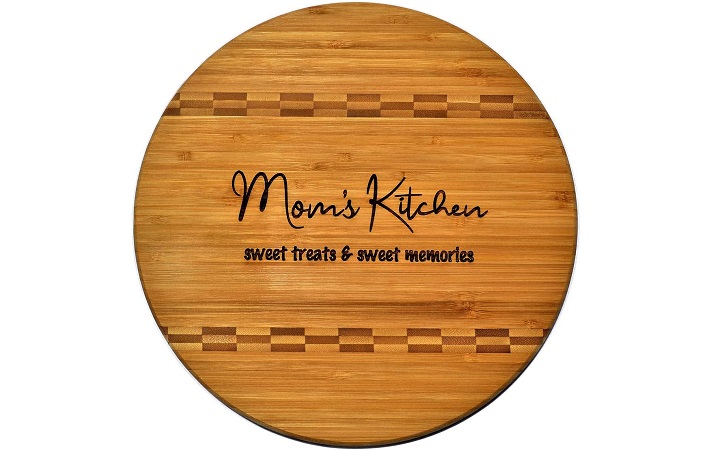 No continental dish can be compared to the gifted hands-made dish of your parents. Creativity should come into your wedding and thank you gifts to your parents and should reflect in every nook and cranny of the home and their kitchen is not an exception. They should know that you will never get tired of their dish and will be coming over most times for more.
Buy From Amazon
Wedding Orchid Flowers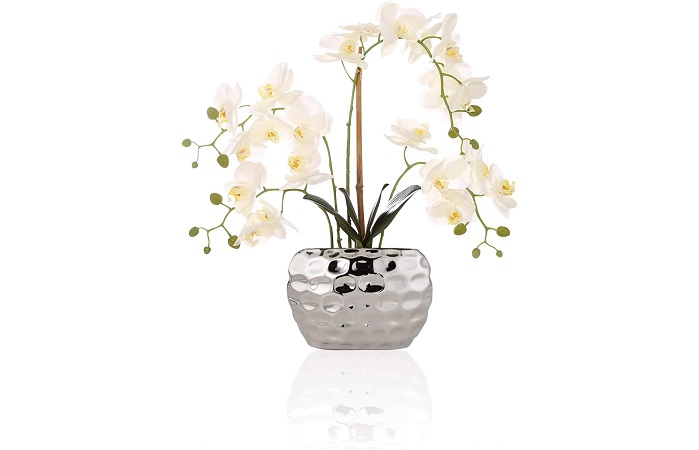 A pretty flower is a sweet wedding gift idea for parents that nurtured you into the person you are. From the beautiful flower down to the shining silver vase, this signifies a lot.
Buy From Amazon
Wood Plaque Inspirational Quotes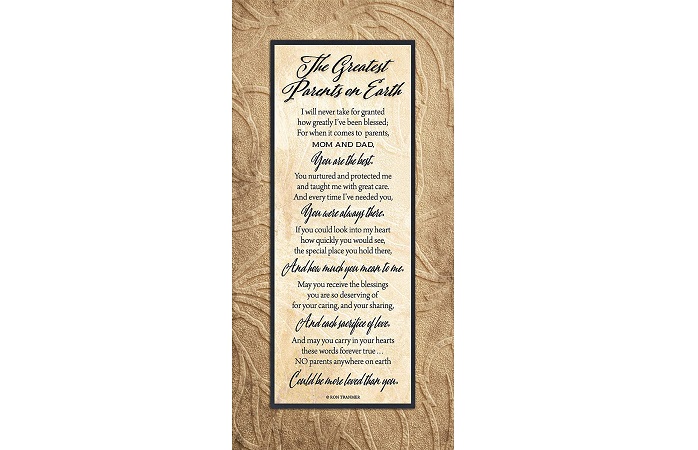 Your wedding day isn't just a means of saying thank you to your parents for assisting with your wedding preparations. It is also a day to inspire them and show them how you have cherished them all these years but never had the chance to show it. This wedding and thank you gift is so thoughtful.
Buy From Amazon
Family Tree Picture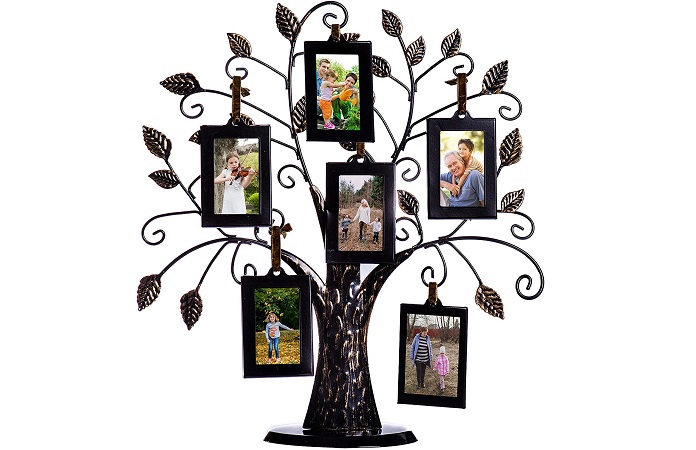 A family tree picture with your wedding pictures snapped with your parents hanging all over is very cute. Every day that they take a look at that picture they won't have a choice but to go down memory lane. You will find them smiling at the days you were under their care after taking a glance at the pictures hanging.
Buy From Amazon
Family Sculpture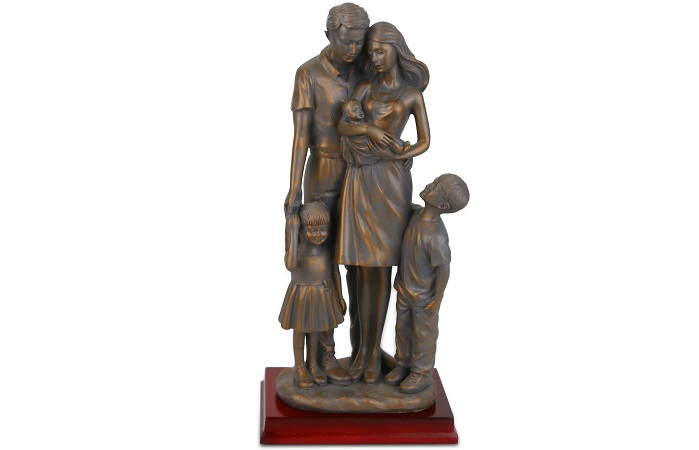 This elegant, artistic, eco-friendly, and modern family sculpture is made of high-quality natural resin signifies an unending bond between you and your in-laws. This might look weird but giving gifts that interpret lots of meaning is great.
Buy From Amazon
Coaster Gift Set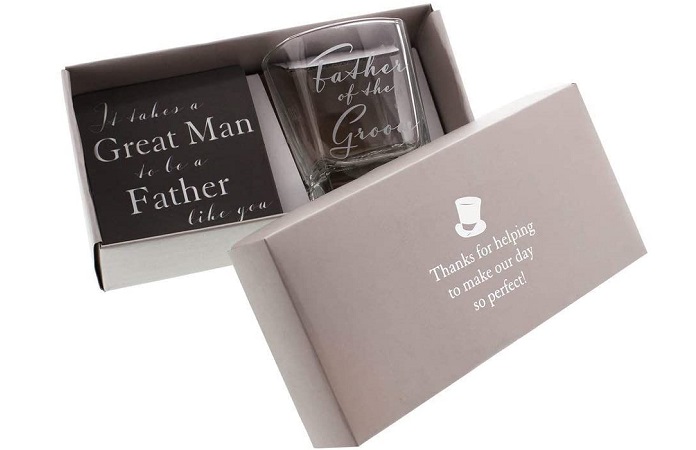 In giving wedding and thank you gifts, the father of the groom and the bride should receive a gift as well. They are the ones that hammered the love of your lives into thin sheets to become the perfect charming person that they are that captured your heart. Their gifts are quite deserving.
Buy From Amazon
Picture Frame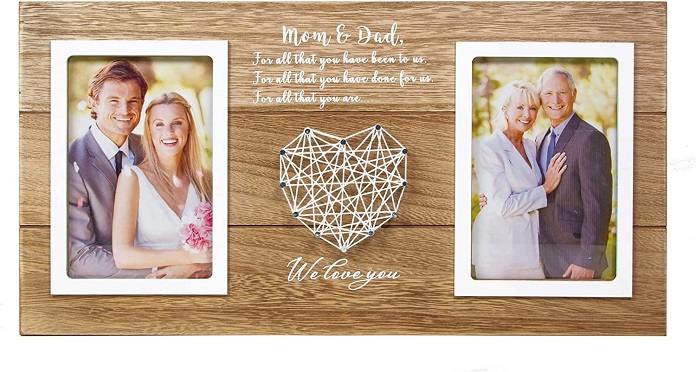 This personalized gift shows how grateful you are for all their efforts in raising you to become the best of you. This frame is specially designed with sweetheart patterns and handmade with cotton lines which makes it unique.
Buy From Amazon
Spice Collection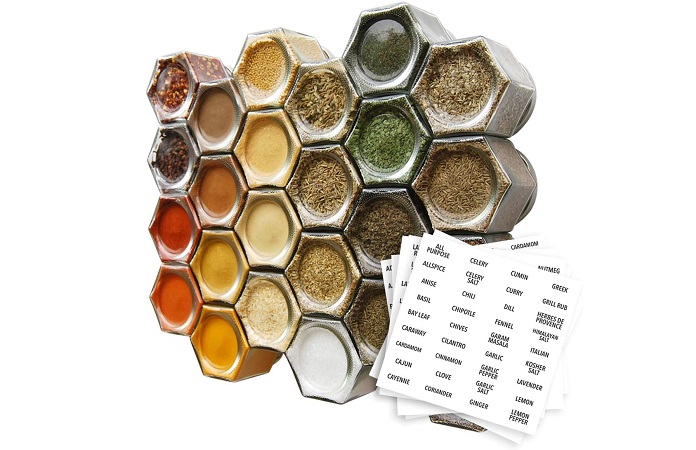 A selection of spices is the perfect avenue to let your in-laws know that you are interested in learning their excellent kitchen recipes especially when you have grown fond of helping your parents out with their kitchen affairs. This is a unique gift that sends messages on your behalf.
Buy From Amazon
To My Mother-in-Law Necklace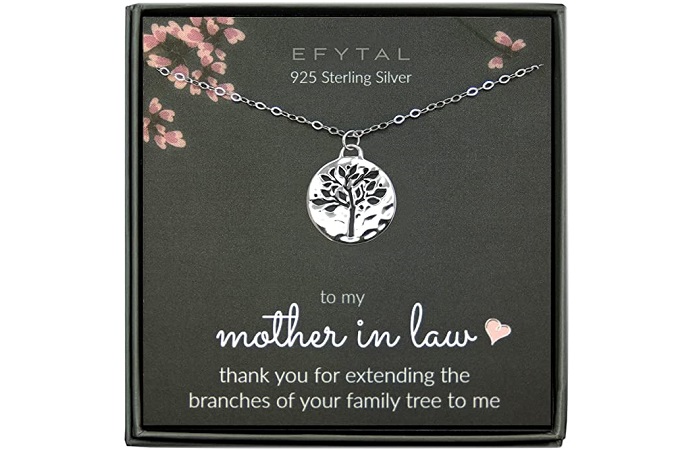 In giving wedding and thank you gifts to mothers, jewelry is always a great idea. The beautiful tree pendant is a great symbol with good meanings attached. Messages in the gift box say how much you will treasure your spouse for the rest of your life. It also shows deep gratitude to your mother-in-law for raising a wonderful child that turns to be your spouse as well as the privilege of becoming a member of their family.
Buy From Amazon
Customizable Felt Board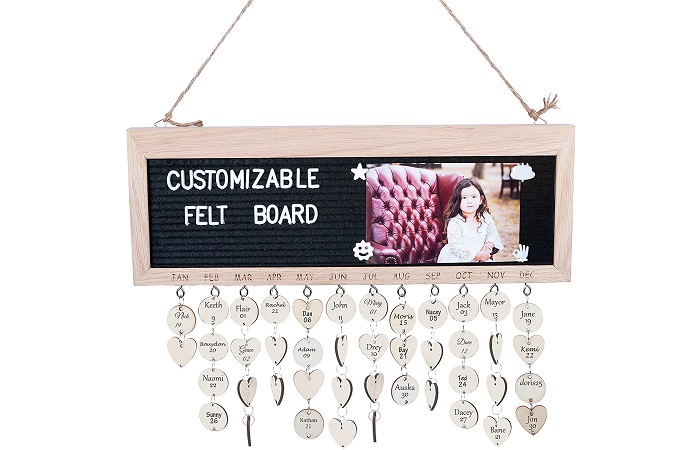 This wedding thank you gift will help your parents to keep memorable days on their list, especially your wedding day. It is specially made with handmade hem rope to keep the dates hanging under their engraved months. This will surely serve many purposes for parents.
Buy From Amazon
Leather Wine Travel Tote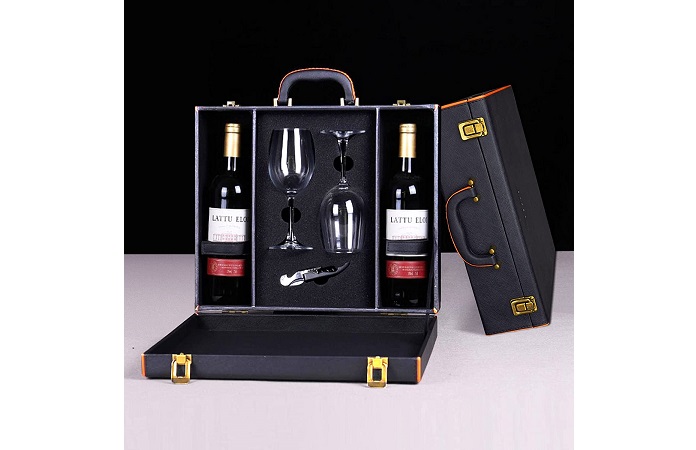 The leather wine travel tote is mainly for parents who are lovers of wine. This will help make wine-drinking easier for them as it comes with two wine glasses and a waiter's wine opener. It is suitable for travel, camping, and picnics.
Buy From Amazon
Custom Scented Candle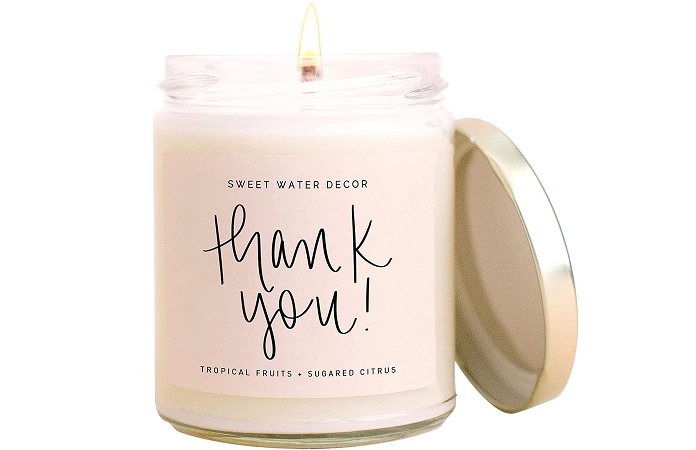 The fruit-scented candle with a custom thank you boldly written on it, is a cute wedding thank you gift idea that sends memories sparking as it burns. This is a wonderfully thoughtful gift for parents.
Buy From Amazon
Your wedding thank you gifts choice for your parents and in-laws can be personalized or practical. Personalized gifts portray the value placed on your parents and in-laws, while practical gifts portray that you value their interests. Whatever gifts you choose goes a long way in showing that you are a positive influence to their life.