Even before she gained worldwide recognition for her sweet smelling Vera Wang perfumes, Vera Wang was still doing her best to make sure that ladies looked glamorous. She was the go-to designer when it came to bridal wear, which is not hard to imagine considering she was Vogue's youngest editor at 23, a magazine that solely deals with fashion and beauty.
Her designs have won her accolades and seen her expand her business to accessories, sportswear, exquisite home items, eyeglasses, and most notably, perfumes. Vera Wang perfumes not only provide a beautiful fragrance but tap into women's deepest desires for charm and ladylikeness. Women adore these fruity, floral, and spirited fragrances all across the world.
Having said that, here are some of the best Vera Wang perfumes on the interwebs today.
Vera Wang Princess Perfume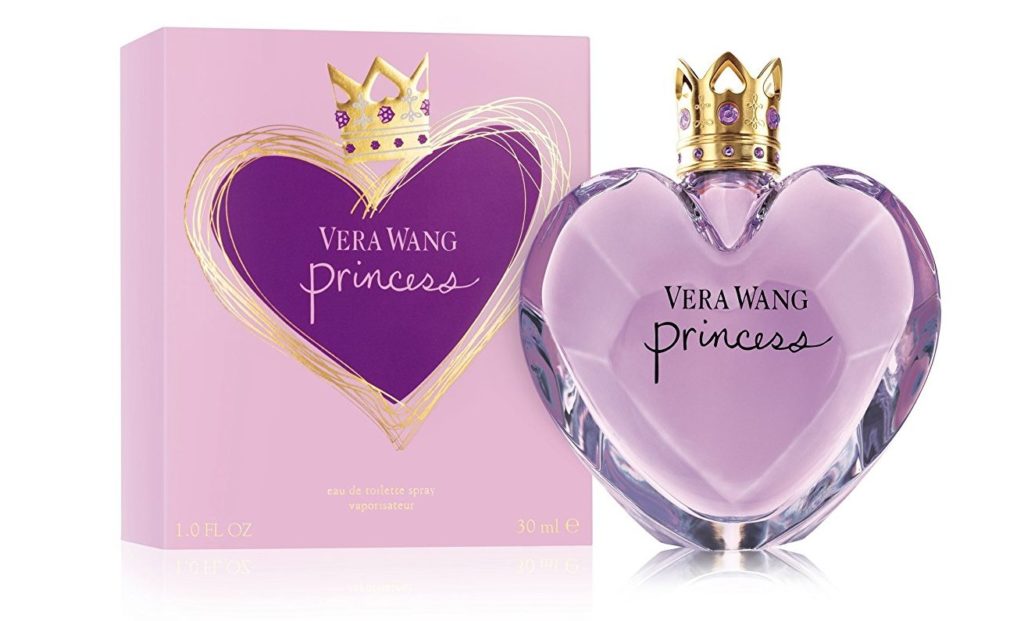 The Vera Wang Princess perfume is the ideal scent for the "right girl" in her twenties or late teens. This perfume is simply fruity floral and is well known for its radiant and whimsy nature. It is also unpredictable and elicits a playful feel alongside the captivating scent of water lily and delicate lady apples.
Other than these two ingredients, it is also made with Mandarin Meringue, white flowers, and Golden Apricot each providing a distinct aroma that complements the overall scent. Vera Wang Princess perfume also has a touch of dark chocolate, forbidden woods, amber, and vanilla to help give that powerful aroma whenever it is used. The last of this perfume's ingredients include Wild Tuberose, Ripe Pink Guava, Tahitian flowers, and royal musk.
Seeing that they are in limited quantity, the company only limits four units per order. Even then, they still run out of stock due to massive demand and the eco-friendly policy adopted by the company. Vera Wang Princess perfume comes with a non-returnable policy, which is common among almost all beauty products. However, you can be guaranteed to experience a rejuvenating fragrance from all the tones that make up this perfume. Despite the shipping days indicated on most online stores, expect your perfume to arrive a day or two later due to the federal laws that require these products to be shipped by road. However, shipping rates are as affordable as the perfume itself.
Regarding application, Several factors can affect your skin's natural smell and in turn the way a spray smells on you. Such factors include your mood, body chemistry, diet, age, and medications. Also, oily or dry skin can affect the timeframe a fragrance remains active once applied. For best results, factor in all these considerations to help you better decide how often to use the Vera Wang Princess perfume although you can rest assured it would last a long time.
Read: Best Sephora Mascara You Should Really Try
2. Vera Wang Eau De Parfum Spray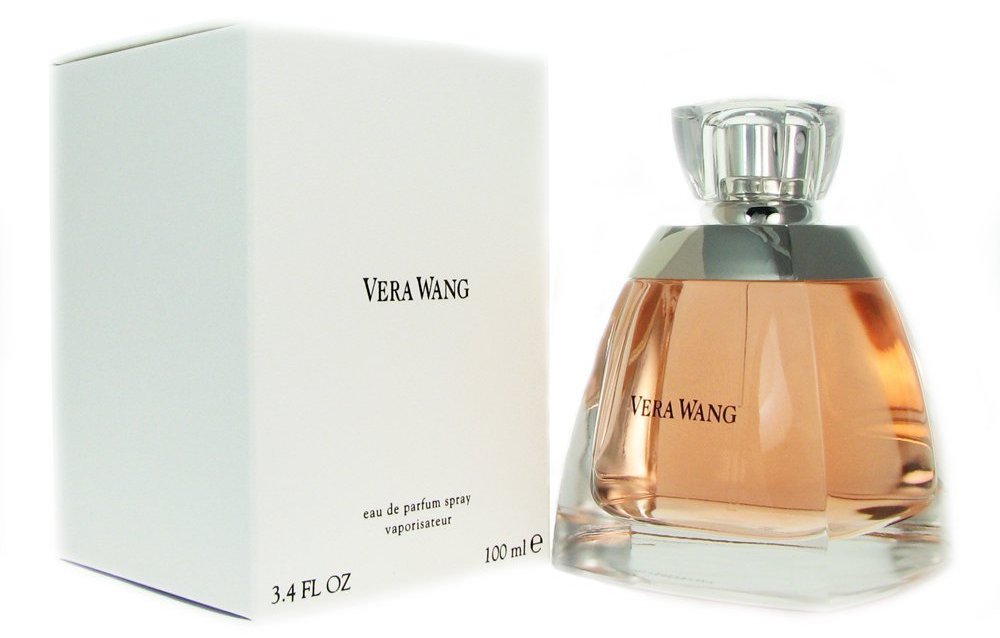 The Vera Wang Eau De Parfum Spray is available in two sizes; 1.7 and 3.4 ounces. For some reason, the 3.4-ounce bottle is often cheaper than its smaller counterpart. However, the ingredients used in making this beautiful fragrance are the same no matter its size and are outsourced from some of the best places on earth.
Vera Wang Eau De Parfum creates a romantic scent thanks to its mixture of warm floral tones and sharp citrus. The perfume is guaranteed to have you feeling energized and highly charming. You can wear the perfume for a dinner date or in the morning for a beautiful scent that lasts throughout the day.
As opposed to most sprays on the market, the Eau De Parfum is specially designed to ensure no over-application occurs. The spray applicator is small so as to release smooth mists of this floral banquet reminiscent perfume. The Vera Wang Eau De Parfum features a wide variety of flavors distributed across all three notes.
The top note has scents of calla lily, the Mandarin flower, and Bulgarian rose while the middle note has white stephanotis, lotus, iris, and gardenia. The final and lowest note comprises of floral nectar, which increases the spray's depth, white woods, and pure musk. It might have been launched in 2002, but this perfume is still among the best currently on the market from Vera Wang.
3. Vera Wang Lovestruck Perfume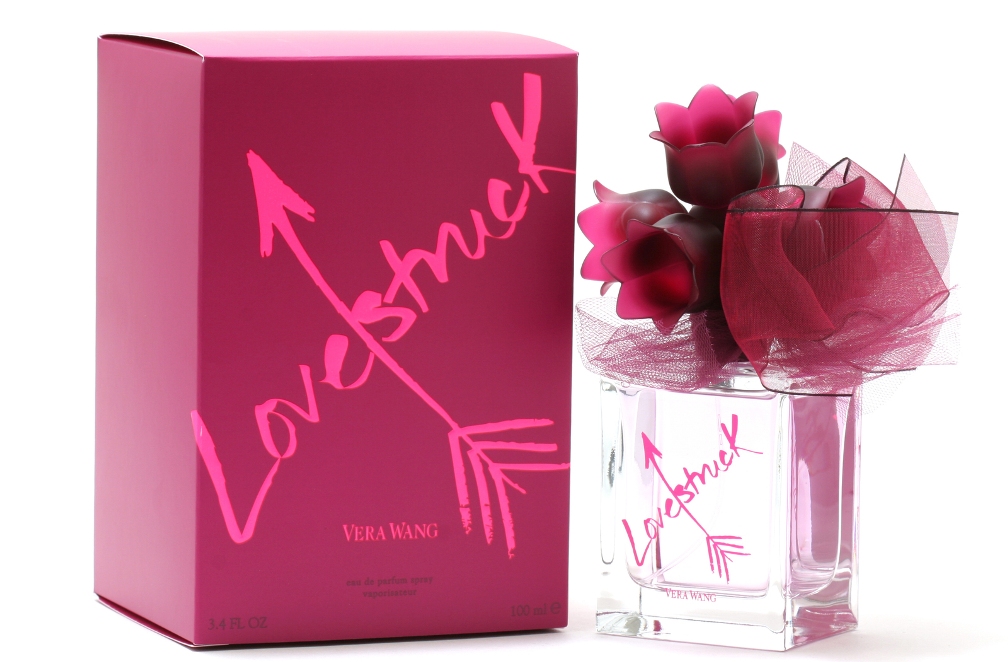 Just like the name suggests, this perfume is guaranteed to elicit a lot of emotion and give you the same rush you get when falling in love. The Vera Wang Lovestruck perfume can reproduce those heart-pounding moments with a single spray thanks to its modern, romantic, and feminine ingredients. According to the manufacturers, this perfume was inspired by a recent twist in the Romeo and Juliet love story.
Introduced to the market in 2011, Lovestruck was an instant hit with lovebirds enjoying the excitement, and passion that comes with new found love. Its design also contributes a lot to its story with pink and maroon as its base colors and a love arrow striking the perfume's name in the middle. Aside from its design, the ingredients used to make this product are also reminiscent of the feelings and emotions it is believed to elicit.
Its top note is a combination of sweet angelica blossom and pink guava to give you youthful and energizing charm. The middle notes are the heart of the perfume's fragrance entailing tuberose and the lotus flower known for its intoxicating sweet scent. The base tone has woody scents and pure musk to give the spray a solid base fragrance.
While you would expect the fragrance off of this perfume to be overpowering, it is unbelievably smooth even after little application. Also, the ingredients used to make it are not known to have any reaction to your skin making it ideal for people with sensitive skin. Also, its fragrance remains fresh throughout the day to give you that fresh feeling even in the evening when you are tired and can't think of anything else but the shower.
See Also: Best Lancome Lipstick, Lip Gloss & Lip Lover
Conclusion
Vera Wang perfumes are known for their great smell just as much as for their long-lasting qualities. As such, they have been an instant hit with every release. However, models released over a decade ago such as the Vera Wang Eau De Parfum still dominate the market since they retain the same composition and quality craved by millions of perfume lovers worldwide. If you haven't tried any of her perfumes, you can start with any of the three options above and you won't regret it.