Benefit They're Real eye makeup products – Benefit They're Real Mascara has been well received by the general public, and they try to live up to the Benefit They're Real! hype.
Benefit Cosmetics' approach to makeup accessories is lighthearted, with kitschy packaging and oddly titled items that stand out among other cosmetics. Their brand message—"Who says make-up needs to be serious to be good?"—has proven to be popular with the public, and the Benefit "family company" has grown to over 2000 counters in more than 30 countries.
What To Know About Benefit They're Real Mascara
With both professional makeup artists and bloggers gushing over the formula, this customer-favorite product is truly a must-have item in every makeup collection. Basically, the mascara is known for giving you large, bold lashes. It not only adds dramatic volume, but it lifts and lengthens the face as well. The mascara wand also features a special domed-tip brush that coats each lash for a complete, fluttery look.
Even if you are a first-time user, don't worry, Benefit They're Real Mascaras have been intended to be simple to use for a clean finish. Benefit They're Real Mascaras are also long-lasting, so your lashes will look amazing for long hours without smudging. More so, the brush which was released during summer, features a helpful ball at the tip, making it much easier to reach the inner lashes. So, whatever the event, you'll look great with the Benefit They're Real! Mascara.
Best Benefit They're Real Mascaras
Benefit Cosmetics have various types of mascaras, as well as other eye products that are quite intriguing:
Benefit They're Real Magnet Extreme Lengthening & Volumizing Mascara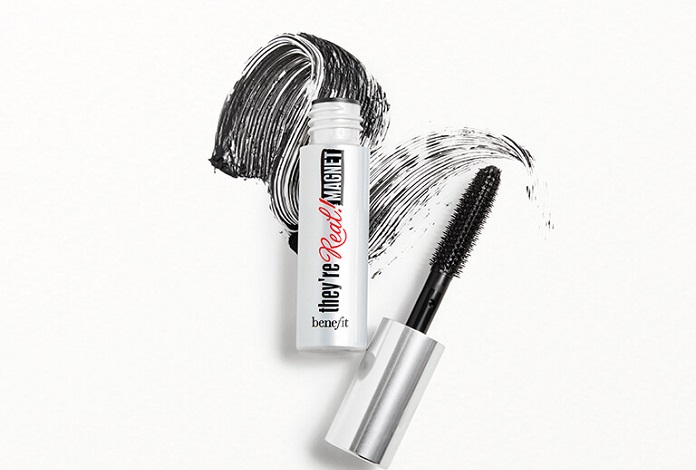 Mascara is one of the most popular and best-selling cosmetics. Benefit has launched They're Real! campaign to raise the standard once more with the launch of Benefit They're Real Magnet Mascara which is a new and enhanced formula that claims to better lift, lengthen, curl, volumize, and separate your lashes than ever before.
The revolutionary extender brush that comes with the mascara will help you say goodbye to false eyelashes. Its next-generation 'zigzag' bristles grab the tiniest lashes and fan them out for tremendous definition. Not to mention that the brush contains a magnetically charged core that draws the magnetic, mineral-rich mascara to the very tips of your lashes.
Pros
It gives an incredible length to the eyelashes
The mascara wand's shape allows for the laser-sharp definition
This Mascara obviously adds a lot of volume to your lashes
Cons
For shorter lashes, the wand may be too large
The mascara formula might be a little clumpy (but this helps build length)
It's possible that the product will flake a little
Roller Lash Mascara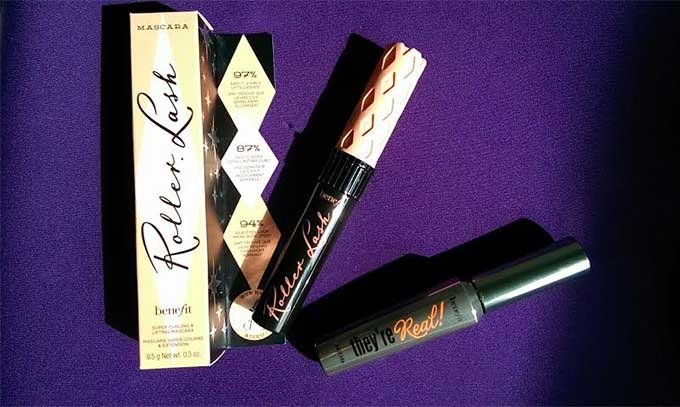 Roller Lash is a top-rated mascara that beauty aficionados recommend. With just one flick, this magical wand curls and lifts eyelashes, enhancing your eyes has never been easier using this mascara. It latches on to each eyelash and gives it the utmost curve appeal, thanks to the innovative Hook 'n' Roll brush.
Pros
Like other Benefit mascaras, this mascara is also long-lasting, and waterproof
It also comes in a subtle brown hue that will take you from the office to the dance floor with ease
Cons
Benefit BADgal BANG Mascara
This miraculous product not only adds volumes but it lifts and lengthens your lashes for a glamorous effect. The BADgal Bang Mascara has aero-particles that feel ultra-lightweight and is infused with provitamin B5 to thicken and reinforce your lashes. More so, this deep black mascara has a 36-hour wear time, is smudge-proof, and waterproof.
The BADgal BANG Mascara is available in the following colors:
Mini-Size: Black
Full-Size: Black
Full-Size: Blue
Pros
This mascara comes with a brush that is able to drag the formula past the tips of your lashes, extending them rather than just making them look longer
Benefit uses 3D printing technology to custom-make the brush to catch every lash at the roots and attract just the right amount of formula
Cons
Are Benefit They're Real Mascaras Waterproof?
Yes! all Benefit They're Real mascaras are 100% waterproof. They can be worn to swim or even take a quick shower without ruining your look. However, you'll need an oil-based cleanser to clean off after use.
Best Benefit They're Real Eyeliner: Push-Up Liner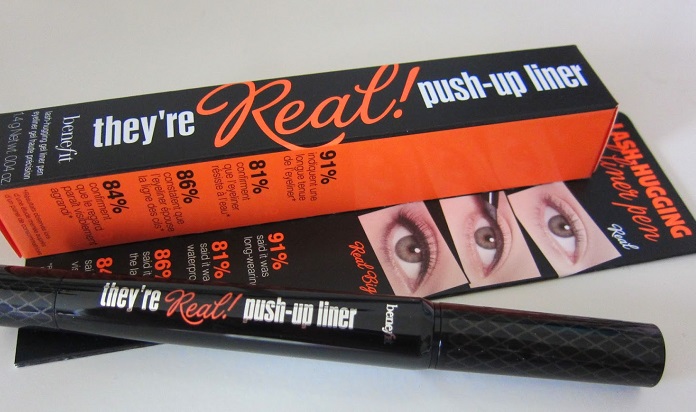 The gel nature of this eyeliner flows effortlessly across the eyelid to create stunning appearances. The pen features a gentle angled tip that allows you to reach as close to the lash line as possible, making it easy to use. It's also available in a variety of colors, including traditional brown and black, as well as entrancing green and purple. Benefit's beauty gurus created this pro tool to transform your makeup from drab to fab in minutes.
This excellent pen can help you achieve any look you want, whether it's a tight lash-hugging line or a dramatic feline flick. More so, its matte-waterproof formula lasts all day.
Pros
The pen's slanted tip is so convenient that getting that perfect line couldn't be much easier
It's easier to get closer to the lash line
The gel nature of this eyeliner flows effortlessly
Extremely matte
It is waterproof
Cons
The design appears tough to use at first
It's difficult to make out what's going on within the wand, one might assume it's empty
Needs to be applied promptly because it dries quickly and can cause lumps
Benefit They're Real Lash Primer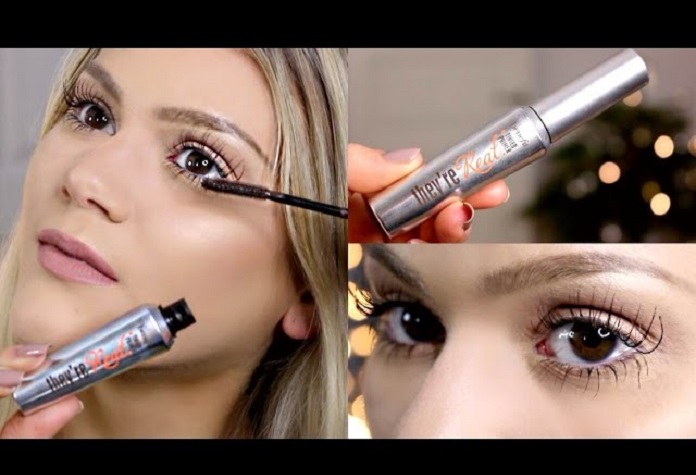 Benefit They're Real! Lash Primer is a mascara that both defines and primes lashes. It can be worn on its own or with your favorite mascara. Benefit They're Real primer generally gives lashes a natural, feathered appearance. When used as a primer, it improves lash length separation for an appearance that's incredible and the mink-brown coat looks stunning on its own.
An alternative primer from Benefit They're is the Benefit They're Real Tinted Primer. This waterproof primer is enriched with Vitamin C and has a natural finish.
Pros
The primer in mink brown can be used alone or under your favorite mascara
The high-performance gel composition with Provitamin B5 nourishes lashes and leaves them supple enough to layer mascara for up to 6 hours
ExtraFlex brush is uniquely engineered to move with lashes for separation that is beyond comprehension
Cons
We definitely recommend the Benefit They're Real eye products for use. Aside from the variety in the product line up which affords makeup enthusiasts a wide array of choices, the products are of high quality and longer-lasting than most in the market. Their wide range of designs is also very creative and adapted for easy use.