How well do you know me is a quiz game designed to be played between friends or family members where they are asked a set of questions with the aim of testing and revealing their knowledge of each other.
It is taken for granted that family members and friends should naturally know each other well. After all, they must have spent years together, creating unbreakable bonds and lasting memories; in the case of family members, they have known each other since birth. However, this isn't always true. We tend to think family members will always remain intact even when there is conflict. However, research shows that family estrangements are more common than people think. It is why it is so important to continue to build and improve our relationships with family and friends no matter how secure we think it already is. One way family and friends can improve relationships is to answer questions from the 'How Well Do You Know Me' game.
What is the How Well Do You Know Me Questions Game?
This game is designed to test family and friends' knowledge about each other, with the tension and potential awkwardness of the process stripped out. The game involves one or more people answering questions about another person they know. The person with the highest amount of correct replies is the one that knows the individual in question the most. This ensures that the family and friends find out things they did not know about each other while also affirming the things they already knew.
Studies show that friendships might be more important than relationships with family members and romantic relationships. In older adults, friendship is a stronger indicator of health and happiness than a relationship with family members. Therefore, it is advisable that family members also adopt this game to build a stronger bond and create an environment as healthy as friendships.
If you are looking to make a lover out of your friends, your bond with them must be as strong as possible. This is because friends that know you well make the best romantic partners and lovers. What better way to know each other even better than playing the 'How Well Do You Know Me' game?
How To Play How Well Do You Know Me Quiz Game?
To reiterate, it is important to play this game in an atmosphere of fun. It ensures people are relaxed and jovial. The game can be played between couples, friends, or family members. Two or more people can also play it. The quiz gauges how much you and your friends or immediate family members know about each other.
The goal is for a particular person to answer a certain amount of questions about themselves. These same questions are then posed to the friends/family members for them to answer. The answers they give must match the answers provided by the subject of the questions. The individual who has the highest number of matching answers is adjudged to be the BFF (best friend forever) or the closest person to the questions' subject.
You can now proceed to take turns setting questions about everyone in the group and getting others to answer them. This game is usually a good indicator of who the most observant person in a group is, who the most carefree is, and friendship dynamics.
Now, time for an example of questions to ask. We tend to have different dynamics when it comes to our relationships with family members and friends. The memories we create and the things we experience tend to differ, and the questions must reflect this.
How Well Do You Know Me Questions For Family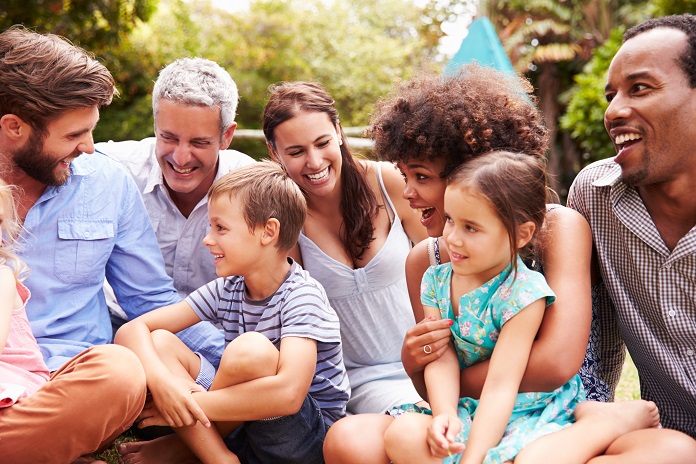 Examples of How Well Do You Know Me Questions For Family:
Who is my favourite celebrity?
What am I allergic to?
What food can I eat every single day for a week?
What is my phobia?
If I could move to another country, which would it be?
What is the first thing I do  when I wake up?
What is my career ambition?
What was my favourite toy as a child?
What is my favourite sport?
What do I enjoy doing on weekends?
Who is my favourite in the family?
Which of our family vacations did I enjoy the most?
Who was my first girlfriend/boyfriend?
At what age did I have my first relationship?
Who was my first best friend?
Who is my celebrity crush?
Who would I call if I got into trouble?
Do I believe in zodiac signs?
What clothing style do I like best?
What is my favourite sports team?
How Well Do You Know Me Questions For Friends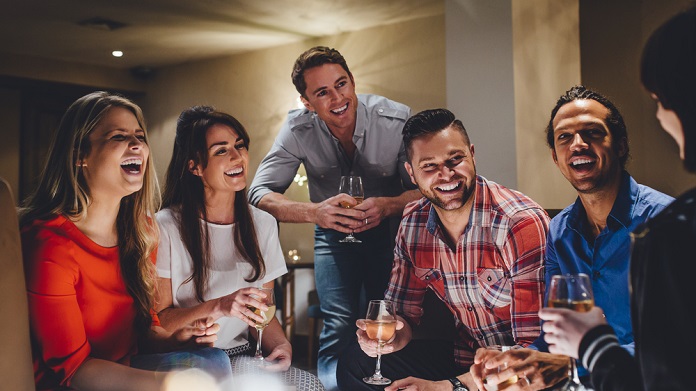 Here's an interesting fact – oftentimes, our friends know us better than our families. They get to see unedited versions of ourselves which we often keep hidden away from our families because of fear of judgment. As such, this a fun way to figure out which of our friends actually knows us the best.
Examples of How Well Do You Know Me Quiz For Friends:
What makes me feel happiest?
What are my insecurities?
Am I a dog or cat person?
Do I believe in marriage?
What is my biggest talent?
Have I ever been heartbroken?
Would I rather spend the day with my family or with my friends?
How many relationships have I been in?
What is the worst relationship I have been in?
What is the longest relationship I have been in?
What can I talk about all day?
Who do I enjoy pranking the most?
What is the best decision I ever made?
How do you think I'll react if I got someone pregnant/got pregnant?
What is my favourite music genre?
Am I interested in politics?
What will I never do in public?
What is my most annoying trait?
Who can I not stand?
Am I a procrastinator or a proactive person?
Other Ways to Know More about Your Family or Friends
Playing the How Well Do You Know Me game is a great way to learn more about your family members, friends, and partner. However, there are other activities and things you can do to catalyze this process. It is possible to know more about people without involving a ton of questions or unnecessary small talks. You can do the following things below to build a stronger bond and get to know your loved ones even more:
Share all things – even bad and good news.
Quickly find out what you have in common. It gives you more to talk about.
Ensure you listen attentively whenever they are sharing or talking.
Always be yourself.
Do not rush things.
Do things together that create long-lasting memories.
Ensure you are always available. It makes it easier for them to open up to you.
Ensure your relationship is flexible and not rigid.
Be accepting of them. If you are too judgmental, it might make them closed off and guarded.
Practice vulnerability and never be afraid to let them see your raw side. The more intimate you are, the closer you become and learn more things.