In a nutshell, a wedding anniversary is the actual date a wedding took place but it can also be a ceremony used to remember the joy of marriage and appreciate being together after so many years has passed. This anniversary is an opportunity for couples to renew their vows to each other and in this case, happy wedding anniversary quotes become necessary. Some people celebrate the silver jubilee, which marks 25 years of a successful marriage, while some who are fortunate or privileged to be together for 50 years celebrate Golden Jubilee which signifies 50 years of being in a successful marriage, others celebrate anytime they feel like celebrating.
Whichever time you want to celebrate is perfectly fine but ideally, it should be on the same day the original event took place. The most romantic part is when couples express their love for each other and renew their vows. During these happy times, you can send your spouse some lovely wedding anniversary quotes to share how much they mean to you. You can also send such messages to other couples celebrating their wedding anniversary. Here are some happy wedding anniversary quotes that you will love.
Wedding Anniversary Quotes for Couples (If you are husband and wife)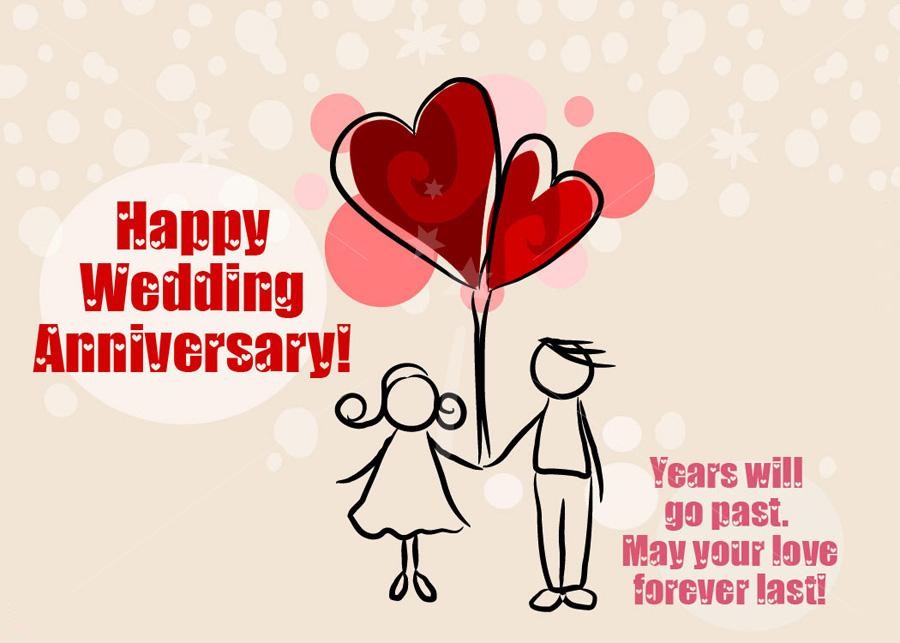 Though there may be sad days in your union, it is always good to celebrate your partner, especially on your wedding anniversary. All the years of togetherness must have triggered a special feeling in your heart and increased your love for them but oftentimes, lack of words to use to express those feelings might become an issue. Thus, we rounded up a few notable wedding anniversary quotes you can say to that special person in your life on the day of your anniversary.
1. Through the good and bad weather, we have withstood the test of time as a team, growing with you has been a priceless journey. Happy Anniversary my love!
2. It is such a blessing to find true love that thrives and grows no matter what life throws at it and with you I found it. I pray for many more years of ever-growing love and affection between us. Happy Anniversary!
3. Another year has passed and you have continued to show me that unconditional love does exist – Happy Anniversary honey!
4. Our marriage has been through a lot over the years but in both good and bad times, you have shown me nothing but love. Despite the circumstances, I still love you more – cheers to more blissful years. Happy anniversary.
5. The increase in the number of divorced couples makes me feel like marriages are not meant to last after all. But you have proved that one can actually find eternal bliss in a union like ours. Happy anniversary.
6. One of my best memories with you is not just the magic of our first kiss but the energy your kisses bring into my life. Happy anniversary.
7. Anniversary should be celebrated monthly as just one day in a year is not enough to share how much I care about you. Happy anniversary.
8. What a romantic, thrilling, fun, amazing, and beautiful ride it has been with you by my side – indeed, the path to my destiny lies with you. Happy anniversary.
9. Happy Anniversary! Congratulations to us as we celebrate another year of being so deeply in love with each other after so many years. I pray for more reasons to celebrate in the future.
10. No love guru could never form such an amazing love as the bond we share. May we always find a reason to grow in love and care. Happy Anniversary!
11. As we celebrate another anniversary, let's take a trip down memory lane to the good memories we have created while reflecting on the lessons learned. Happy Anniversary to us.
12. Happy Anniversary! Thinking of you on this special day reminds me of the unconditional love and devotion you have shown over the years. May we grow even stronger in love that stands the true test of time.
13. Let's take pride in the good memories we created and forget the bad times. We have built a love that lasted so long that even the heavenly bodies are rejoicing with us on this special day. Happy Anniversary!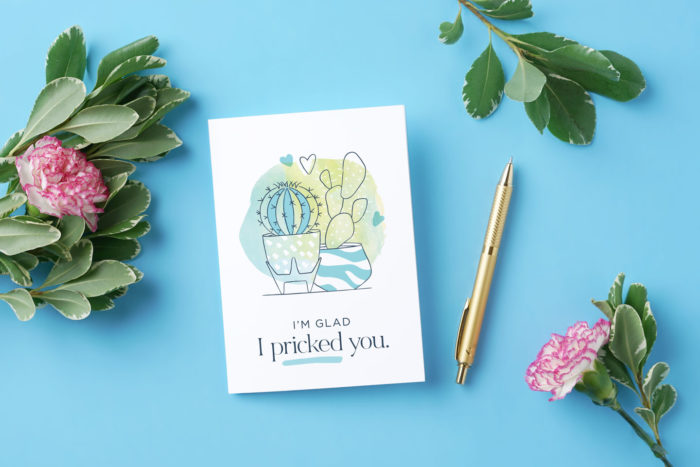 14. Most couples might struggle to live as one but we have found the perfect balance in marriage, joining work, love, and happiness in harmony. Happy anniversary.
15. Not many couples can stay together through thick and thin but with you as my beacon of inspiration and hope, I have the strength to face any circumstance. It has been a fun ride with you by my side. Happy Anniversary!
16. Like wine, our marriage has gotten better as the years roll by and with you by my side, I see a sweeter future ahead. May our love continue to enjoy the flavors of life as they come. Happy Anniversary!
17. I look forward to any opportunity to celebrate your impact on my life and today is one of the special ones. Happy Anniversary to us!
18. For some couples, a perfect marriage is nothing but a hoax but thanks to you, I now know it is real. I cherish the days we have spent together and look forward to many more to come. Happy Anniversary.
19. As we celebrate another year of togetherness, in love and happiness, I want to use the opportunity to tell you how much I cherish and appreciate you. You mean the world to me. Happy Anniversary.
20. Even as the years continue to pass, our love grows stronger and sweeter like old wine. May we never let go of the beautiful love that binds us together. Happy Anniversary!
Happy Anniversary Wishes to a Special Couple You Know
Even with the rate of divorce in the world today, many couples still give us reasons to believe there's hope for love after all. Such couples live around us and need to be celebrated on special occasions such as wedding anniversaries. The inspiration they exude can be overwhelming and make you confused about what to say to them during their anniversary. We rounded up a few happy wedding anniversary quotes you can choose from.
1. Happy Anniversary to an amazing couple! As you add another year to your union, I wish you love, laughter, and happiness.
2. Some couples find it hard to achieve perfection but not you two. You complete and accept each other's flaws. Happy anniversary.
3. Each year you celebrate your anniversary, I become even more anxious and insecure because of the pressure of finding the perfect match the way you did. Happy anniversary to my favorite duo.
4. Congratulations! This is wishing you the best as you continue in your path together as one. Happy Anniversary!
5. May you fulfill the promises you made to each other. Cheers to more milestones as you celebrate your wedding anniversary. Happy Anniversary!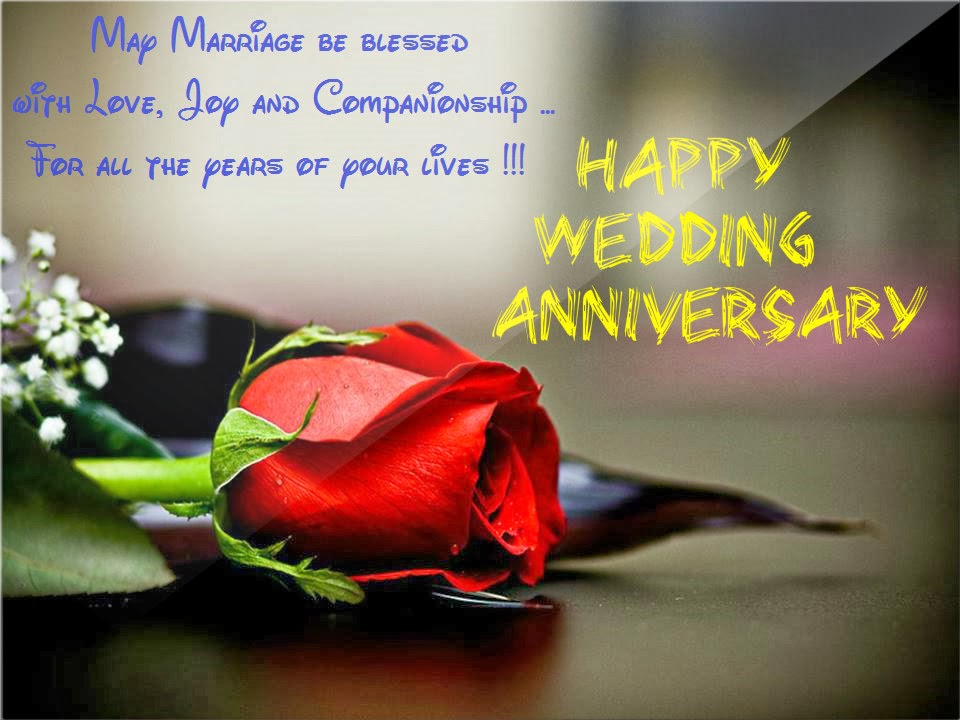 6. Life has a way of tossing things around, sometimes it's good and other times can be bad but regardless of the calm or storm, I wish you both an overflow of bliss. Happy anniversary.
7. Sending you many blessings and best wishes. May your journey together be full and joyous for many more years yet to come. Happy Anniversary!
8. I want to use this special occasion to send my best wishes as you celebrate your anniversary! You guys make perfection look easy.
9. The mere fact that you take each other like best friends instead of the typical husband-wife relationship makes your union a special one. May you continue to be a beacon of love and understanding. Happy anniversary.
10. May your love and devotion for each other open the gates of heaven and shower you with the best gifts in life. Happy Anniversary!
11. This is wishing you many more years of love, strength to stand the test of time and emerge stronger and happier. Happy Anniversary!
12. Congratulations on your Anniversary! You have made it into a new year and as you continue to nurture your love, may the best wishes come true for you. Happy Anniversary!
13. As you celebrate yet another year together, I wish you nothing but the best. You are an inspiration and a good example of true love. Happy Anniversary!
14. In the midst of difficult situations and challenges that come with life, you have shown us how a happy marriage can weather any storm of life. Happy anniversary.
15. Yes, another year has passed, but the love between doesn't get old. May the light of happiness always shine through the clouds of differences between you and form a rainbow of love. Happy anniversary.
16. Your love for each other has something in common with the moon and stars – they are all eternal. Happy anniversary.
17. In the world we live in today, finding true love that gets stronger with age is priceless and you have found it in each other. May the blessing never depart from your life. Happy Anniversary!
18. As you grow older, your legs may waver with wrinkles on your lovely faces, but the love you share will never fade. Happy anniversary.
19. As you celebrate one more year of love and joy, cherish the fact that you are a beacon of light and hope to many other couples who are still struggling to find a balance. Here's to love! Happy Anniversary.
20. Wishing you the best on your anniversary. May you welcome many more years of love and compassion Happy Anniversary!
Other Ways To Wish a Couple Happiness On Their Anniversary Without Sending Messages
Words are used to express our feelings but actions speak louder. If you want to go beyond words to show a couple you know some love on their anniversary, here are some suggestions on what you do.
Organize a Picnic for Them
If they are celebrating during the warm period of the year, the great outdoors will be the perfect place to reminisce about old times. You can surprise the couple with an organized picnic for two at the local park, campground, or anywhere conducive. This works better if the couple likes the outdoors.
Spend A Day At The Spa
You can pay for them to visit a spa to unwind and relax. Find a spa that offers couple's treatments and watch them have the time of their lives.
Recreate Their First Date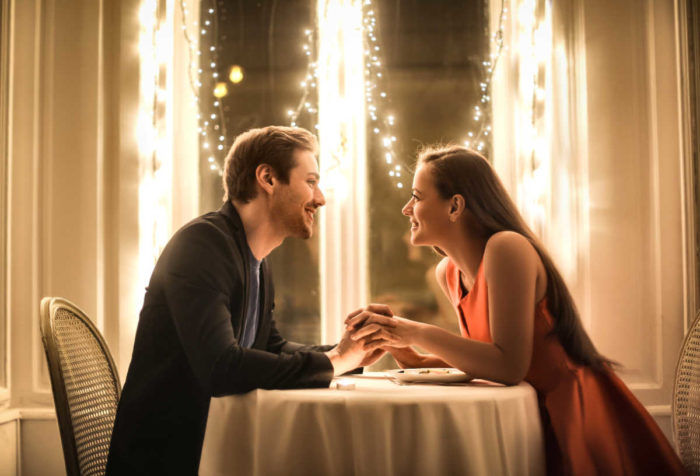 If you are really close to the couple, you may know how they met and the circumstances that brought them together but the important thing here is the very first date they had as a couple. Perhaps it was a dinner date or something else, recreate the same date for the couple.
Tickets For Two
It could be to go see a movie, concert, sport event or a comedy club. Whatever the case may be, it is important to know the kind of things they enjoy the most when booking the tickets.
Romantic Getaway
Most people wouldn't mind going on another honeymoon every now and then. You can organize a trip for the celebrants to go on an adventure for their anniversary. This may involve traveling to another country or a different location from where they reside.
Throw Them A Party
Everybody loves good surprises every once in a while. If you cherish a couple so much, you can appreciate them by throwing a party on their anniversary. This must not be a surprise as they may have other plans and it should really depending on what you feel they might like.
Present Them With Gifts
Gifts are the best ways you can appreciate someone when they are celebrating a milestone. There are many to choose from gift stores that have options for special occasions. Gifts you can get an anniversary couple include cakes, chocolates, flowers, cards, heart-shaped balloons, picture frames, and more.