In a world primarily designed for social interaction, it can be challenging for antisocial people to lead a fulfilling life, especially when it comes to jobs. Thankfully, in recent years, that has been changing, thanks to modern technology and the rise of new industries. If you don't want to deal with people, there is now a long list of jobs you can do.
It does not matter what your reasons might be. Whether you are an introvert, have crippling shyness, or have had your fair share of bad experiences with people, there is now an endless list of jobs you can do; some of them pay well, some are physically intensive, and some require a strong educational background. There are diverse requirements for each job, but one thing they all have in common is their ability to let you work alone.
Many High Paying Jobs Actually Require Little Human Interaction
Yes, there are plenty of jobs that require little human interaction. In what introverts have described as the introvert revolution, there has been a massive growth in the number of jobs and careers available to those who crave minimal human interaction. Some of them are newly created jobs for emerging industries. Others are old jobs that have adapted to the advancement of technology. A lot of them have incorporated remote working, taking advantage of enabling software like Zoom, Skype, and others.
If sitting behind a desk in your home is not your jam, there are still plenty of other jobs that require going out of your home all while requiring little human interaction. You simply have to grab your tools, and you can be the undisturbed productive bee you want to be. Most of these jobs do not mean you don't have to deal with people completely. However, the interactions are kept to the barest minimum, enough to go hours without talking to a single soul; some of which include:
Accountant
Suppose you don't mind working with numbers for the better part of the day. If making sense of large figures, where they belong, and who spent what is appealing to you, becoming an accountant is a good idea. You will have plenty of time to work alone. Not just because the job requires it, but when you are great at it, co-workers tend to stay away.
It is an ever-evolving profession with a stable future, so you don't have to worry about getting replaced by technology anytime soon. Additionally, all you need is a bachelor's degree in the course or something similar to get started.
Actuary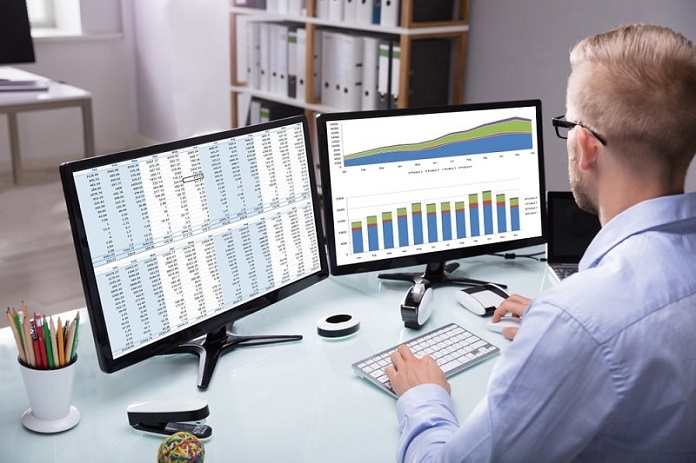 A similar situation to working with numbers but with a different focus. Do you know how to analyze financial costs and calculate risks, with the ability to transform them into actionable policies; in that case, this might be for you. The profession is not the most popular when it comes to jobs that work with numbers, but you get to work from anywhere, including from home.
Like accountancy, you will need a bachelor's degree in a related course, and aside from solitude, it comes with a lot of money. The median income in the US is $28.50 per hour, and it can reach as high as $58.72.
Electrician
The first two jobs will require you to sit at a desk with a laptop for most of your day if you don't want to deal with people. If you are the type that enjoys the outdoors and getting handy, becoming an electrician is worth considering. The days are random, as booked clients determine how much work you do.
Other than meeting the clients to identify the issue and determine the cost, human interaction is minimal. Drive to every job site alone in your car and end the day when you are exhausted. All you need? High school education or its equivalent.
Film and Video Editors
You may not enjoy dealing with people, but you still enjoy social interaction mechanisms like art. You can bridge the gap between those two things by working behind the scenes as a film or video editor. If you are technologically inclined enough to use the relevant software and have an eye for storytelling, then it is a good fit.
You may have to interact with the producer or director sometimes, but other than that, you work pretty much alone. To get started, you will need a bachelor's degree, and you can expect a pay well above minimum wage.
Software Developer
Beyond being one of the most lucrative jobs in the world, one of the attractive qualities of software development is that developers don't have to deal with people. They can work from home or anywhere in the world away from direct human contact.
Therefore, you will be in good company if you decide to pursue a career in this profession. Additionally, because they are often creating some of the most valuable products in our world, you don't have to worry about feeling unproductive.
You don't necessarily need a related educational background to get started. Still, if you can get one, it doesn't hurt. It is also a growing industry so you can expect to do it for a couple of decades.
Zoologist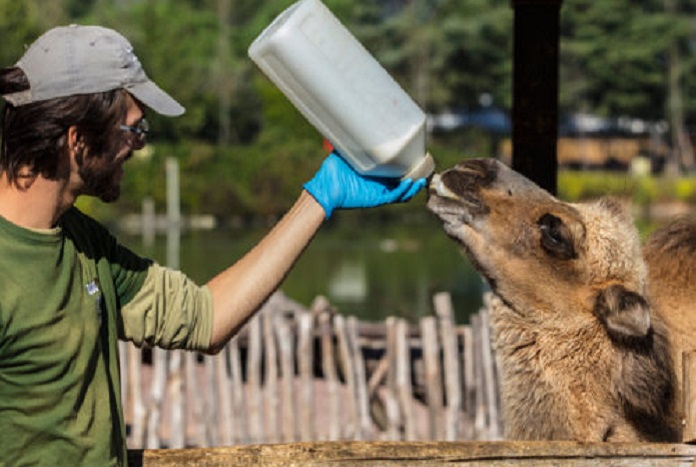 Unless you are not a fan of animals, this is a perfect job you can get if you don't want to deal with people. As a zoologist, you will spend the greater portion of your day interacting with animals. Yes, you may have to interact with coworkers, mostly in an administrative sense, occasionally. Still, your workday will primarily revolve around animals.
If you are looking to make a career out of it, you will need a bachelor's degree. But if you are more than fine with making it a side gig, a well-written resume and an enthusiastic interest in animals should be more than enough.
Medical Lab Technologist or Technician
If you enjoy science, especially the idea of working in the lab, do not think there is nothing for you in this field if you prefer working alone. It is not the most glamourous role in the scientific process but working as a medical laboratory technician can be just as lonely as it is intellectually stimulating.
You will spend your day minimally interacting with fellow technicians or doctors. The bulk of your time? Spent collecting samples and performing tests on them. You will need a Bachelor's or Associate's degree to get a start in this field, but you probably knew that already.
Paralegal
Believe it or not, most lawyers are introverts, but they tend to hide it exceptionally well. But if you have no intention of standing in front of a judge and jury to argue your case, why not consider being a paralegal? You will do a variety of tasks to support lawyers, don't have to go to law school and you don't have to deal with people.
Your day-to-day will also largely require you to work alone. Do research alone, organize files alone and draft documents alone. If these sound appealing to you, then it is worth checking out, especially since it can pay up to $71k a year.
Marriage or Family Therapist
Depending on how badly you want to limit your human interaction, becoming a therapist is an excellent job to explore. All you have to do is listen and offer your clinical advice. If you have good listening skills and people tend to come to you for advice or your sympathetic ear, this can be a great move.
You should know it is an academically intensive job though. You will need a master's degree to practice. However, after that, you can settle for a life of listening while you barely speak for money.
Data Entry Specialist
Maybe your love of numbers is not robust enough to become an actuary or an accountant. But you still have an affinity for them and don't mind the tedium of entering them into spreadsheets all day; then data entry might be worth considering. There is little collaboration involved. It is just you, your computer terminal, and the data, in-office or remote.
If you get an in-office job, you might have to attend the occasional office party and light banter during lunch. Otherwise, your day-to-day is mostly plugging away in your fortress of solitude.
Postal Delivery Person
Don't want to deal with people but you are also an outdoor person? How about a job that lets you have both? All you have to do is pick up and drop off posts to people in a community. There is very little interaction involved. On the occasions there is, it is usually warm and friendly because most people love their post-delivery people.
Surveyor
An outdoor person but looking for something a little more upscale? Consider surveying. You will not have to sit in an office all day, and you don't have to deal with people while you are on the job. Your role will mostly involve doing precision work on the road.
Due to the nature of the job, you will have a lot of random exciting days without necessarily interacting with anyone. You will need a bachelor's degree, and you can earn an annual wage well over $60,000.
It Is Now Easier Than Ever To Find Jobs That Allow You Work Alone
Maybe the idea of limited human interaction is a little too much for you. It is not necessarily because you hate people or are an introvert. But you may simply prefer working alone. You find it peaceful, and it makes you more productive. There are still plenty of jobs you can engage in not just to pay the bills but also live a thriving life.
Virtual Assistant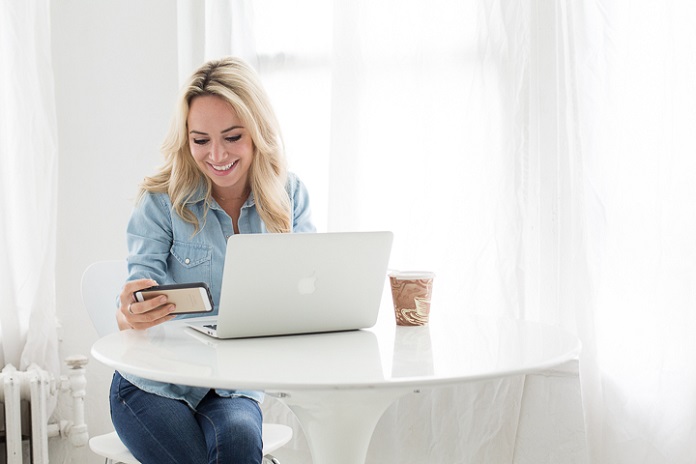 This is a person who helps with online tasks a client is too busy to do themselves. Your client can be a business person or a high-level executive. Depending on the client, your job can involve booking appointments, updating social media or website pages, or uploading content.
Most of your communication with them will be through email, and it is one of the most lucrative jobs you can do online. Depending on your responsibilities and skill, you can earn up to $50 an hour. The requirements? Mostly organization skills and attention to detail.
Blogger
With blogging, you are not working a job so much as running your own business. Like being a virtual assistant, if you need to have someone working with you, your interactions can be entirely through email. And if you prefer doing it all by yourself, you have that option too.
Becoming a blogger has a low barrier these days, and anyone can take advantage. Your qualifications do not matter as long as you can create fascinating content for your intended audience.
Social Media Manager
Social media has become a huge and necessary part of running a modern business. So, companies, small or big, need a social media presence, and thus, need social media managers. From the comfort of your home, with email or chats on productivity apps being the only form of communication, you can become a successful social media manager.
Suppose you are great at any of the major social media platforms, Twitter, Instagram or Facebook. In that case, businesses are willing to pay you big bucks for your talent.
English Tutor
You will still be doing the actual job alone, but you will have to interact with a pupil. If you don't mind, you can sign up to any tutoring website, like VIPKid. They are one of the best in the business, and you can earn up to $25 per hour teaching English to kids in China.
You will work entirely from home, and there are no work requirements. If you don't mind talking with the pupil, this is one of the jobs that lets you be your own boss without having to deal with people.
Proof-reader
Do you have a keen eye for detail? Or have an impeccable understanding of the English language? Do you enjoy reading? Then becoming a proof-reader is a job you could consider. It involves reading and rereading large bodies of texts for editorial responsibilities.
You will determine its tone, flow, and grammatical accuracy. It is essentially freelance but landing a client and doing a good job can open a treasure trove of clients that turns it into a consistent and lucrative source of income.
Transcriptionist
Here is another job where your fluency in English can serve a practical purpose. Your responsibility will include the conversion of the contents of audio or video files into text. You can either be doing so to provide close captioning or to have a transcript of what was said.
It is one of the great jobs that does not require you to deal with people. It can be done from home or anywhere, as long as you have internet access. Additionally, say you want to switch careers, you can become a specialized transcriptionist for your former field.
Dog Walker
Your love for animals can be an opportunity to make money without the hassle of dealing with people. Other than initial conversations with clients, and the job-related issues like the dog's health or money, you basically work alone with almost zero human interaction.
As a dog walker, you get to spend your days in the company of the furry animals, all while enjoying the satisfaction of being outdoors. Furthermore, there is no educational or technical requirement, and you can begin by applying on sites like this, with thousands of people looking for dog walkers.
Truck Driver
If you enjoy travelling, the calm breeze blowing against your face as you travel several miles per hour, consider becoming a truck driver. It is a notoriously 'lonely' job where you only interact with people on your terms. As a trucker, you can spend days on the road without talking to a single soul.
The educational requirement is low, but to get started, you will have to obtain a specific type of driver's license. Once you clear that barrier, you take to the open road and be all by yourself.
Online Customer Service Adviser
In days part, a customer service adviser would have had to physically sit among co-workers and interact with them to get the job done. But that was exclusive to the dark days without technology.
Now, you can get stay-at-home customer service jobs that let you spend your days alone, only interacting with bosses, customers and technical staff via email or office messaging channels. Additionally, they pay decent wages.
Janitor
How about a job that requires you to work before others pop in and after everyone has left? Being a janitor is one of those jobs where you do not have to deal with people.
It pays little compared to others on this list, but if you yearn for the simple life and are hard-working, it can be your thing. What's more, you don't need a formal education to begin a career in this field and you can do it for years.
Freelance Writing
This is one of the most fitting jobs for introverts who often do not want to deal with people. Most studies have found that introverts make better writers than ambiverts or extroverts. You can put this natural inclination to good use by offering your skills to websites and blogs looking for writers.
You can either get paid to be a specialized writer or write on any topic. Most jobs in this industry pay by the word, and a strong portfolio can lead to six-figure earnings per year.
Night Stocker
You know how you go to a retail store in the evening with depleted stock on the shelves, but everything is back in place by morning? That is the work of a night stocker. If you don't mind the nocturnal hours, you can apply to become a night stocker.
You will not have to deal with people at the job as 95% of it is doing whatever you want while you stock by yourself. You can listen to music, podcast while you refill empty shelves. The pay is not the most exceptional, but if you don't mind, the arrangement might just be what you need.
Why Some People Might Prefer Working Alone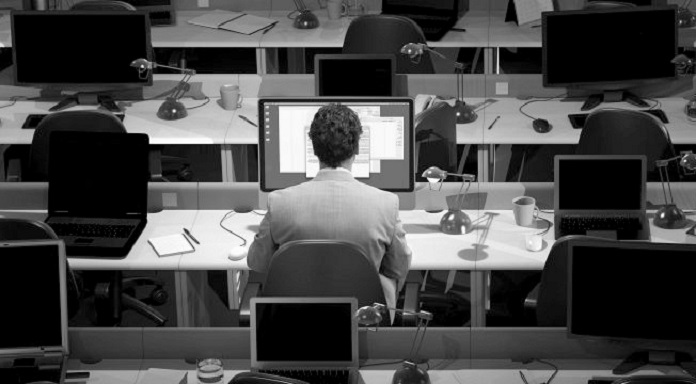 Is your disinterest in dealing with people is not a new development? Perhaps it has been going on since you were small, you have probably gotten a lot of criticism from others, likely from those close to you. Chances are you feel bad looking for jobs where you don't have to deal with people because it reinforces this preference and alienates you more.
You should not feel bad, however. There are plenty of reasons why that could be the case, none of which are entirely within your control. Here are some of them, maybe one of these applies to you.
You are an Introvert
According to several studies, up to 50 percent of the US population are introverts. So, out of ten people around you, you are among five people who have a similar personality trait. They are probably just doing a better job of hiding it than you are. They might also be at a different point on the introvert spectrum.
So, you are not alone, and there is no reason for you to feel bad about your preference. Just make sure you are not using your introversion as a means to avoid responsibility. Once you have picked whatever job matches your skills and interest, be as productive as possible.
You Have a Fear of Meeting People
Introverted people can have this, but it is not unique to them. Extroverts, who have self-esteem issues, can also be dealing with this. It could also be because you have a social anxiety disorder or anthropophobia. Another cause of this fear could be impostor syndrome, worried working with others would reveal your perceived lack of skill and talent.
All are valid reasons, and there is no reason to feel bad about them. However, it is important that you don't pick these types of jobs to hide from others, especially if you do not have clinically diagnosed reasons. Years of working alone could hamper your professional growth and leave you dissatisfied. So, endeavour to find a balance that works.
PTSD from Unhealthy Interactions
This can range from a simple faux pas to a significant issue like sexual harassment or assault. If you have had a negative experience working with others, that could be a reason to avoid dealing with other people. Multiple studies have shown that negative social interactions, which can happen in a traditional office, has an impact on a person's psychological wellbeing.
These interactions can be negative critical remarks, invasion of privacy, or discouraging expression of feelings. If you or someone you know has experienced this, chances are they will prefer jobs where they do not have to deal with people, and that is perfectly okay.