Whether you prefer to do your own personal hair grooming or are looking for men's clippers with the professional caliber to help you further your hairstyling business, one of the most important tools you will ever need is the hair clipper. Shopping for the best hair clipper for your budget can be daunting since there are so many options to choose from. In the end, what matters the most is that you find something that works great, features a good quality build that will last for years, and has an affordable price tag.
So we looked at the most commonly used as well as the most recommended hair clippers available in today's market, we also asked for opinions of customers who have and use hair clippers, and finally, we checked out other reviews left by verified customers who have purchased these hair clippers and based on these, we have narrowed the options down to these 7 best hair clippers for professional or personal grooming because we believe you want a solidly build hair clipper that lasts and delivers on its promise irrespective of whether you are a professional or not.
1. Best Professional Hair Clipper: OSTER Fast Feed Adjustable Pivot Motor Hair Clipper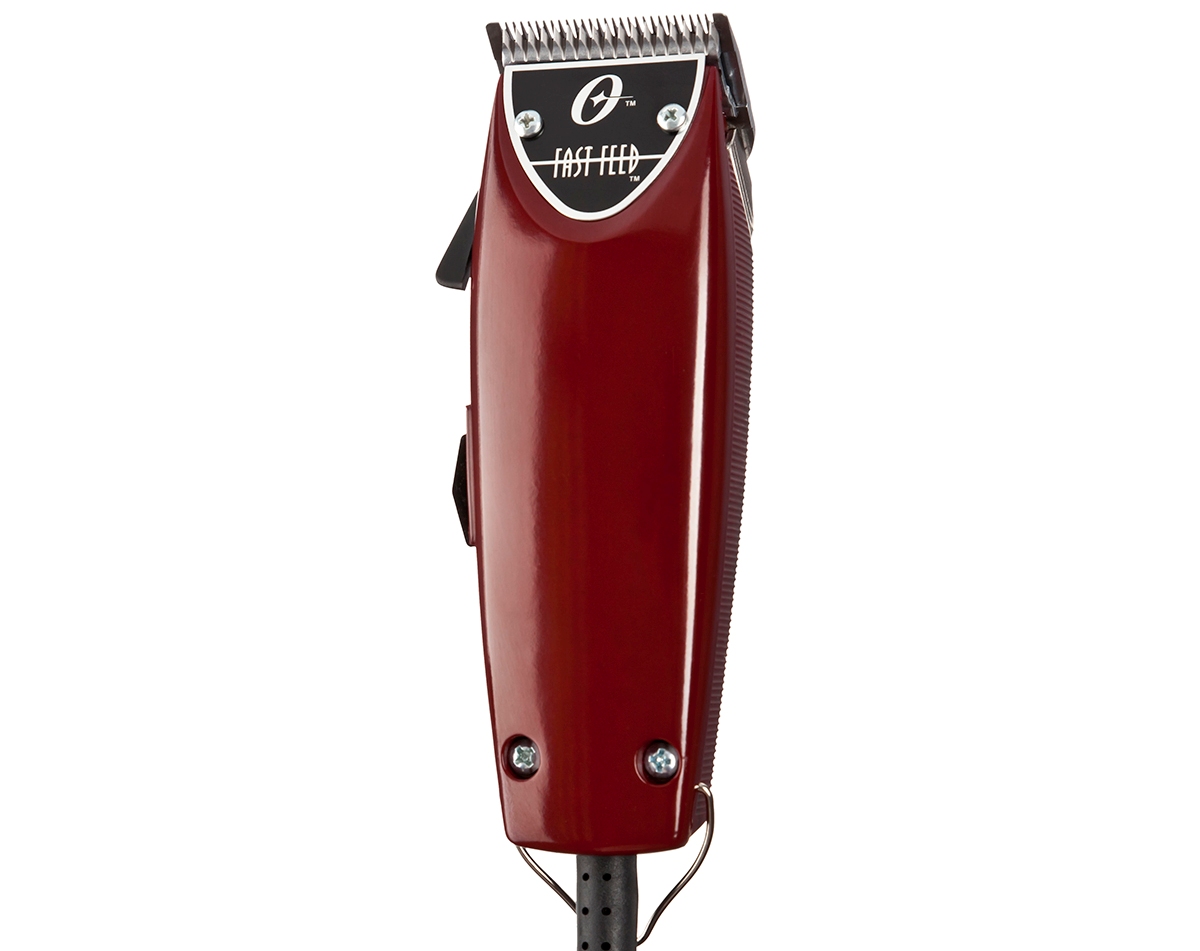 The OSTER adjustable pivot motor clipper offers a change from the traditional magnetic motor clipper with a much quieter, much faster, and much more powerful pivot motor. All that clipping power has been packed stylishly into a compact and very ergonomic build that will remain comfortable to use whether you decide to touch up your hair every morning or cut hair all day. The adjustable blades can cut through wet and dry hair while its textured grip provides much more solid handling.
The clipper comes with a blending comb, three other guide combs ( 1/4″, 3/8″, 1/2″), a blade guard, a cleaning kit that includes lubricating oil and a cleaning brush, and an 8-foot long power cord for easy mobility.
2. Best Home Hair Clippers: Wahl Lithium Ion Hair Clipper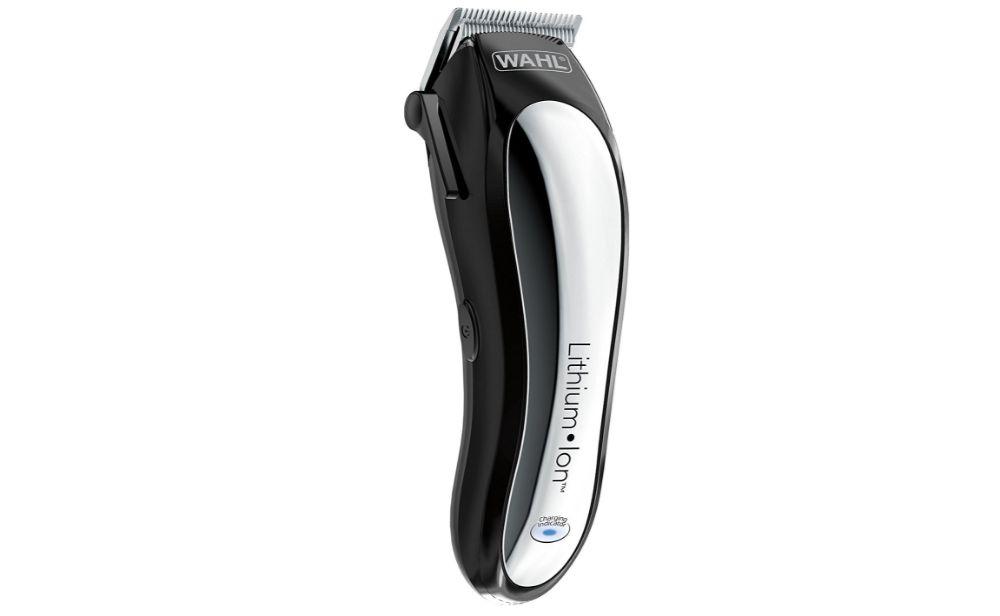 Capable of running for up to 2 hours on a single charge courtesy of its powerful lithium-ion battery, this Wahl clipper is definitely worth the investment for anyone looking for a handy hair clipper. The clipper is equipped with Wahl's best self-sharpening precision blades that cut through hair effortlessly, stay sharp for a long period of time, and cut hair faster than Wahl's standard precision blades.
The lithium-ion battery of the clipper takes about 4 hours to charge fully and can hold a charge for up to 1 year but also has a 10-minute quick charge function that allows you to get it up and running in no time. Every clipper comes with a complete haircutting kit that includes five guide combs of different sizes, hair clipper accessories, a handy carry case, and a very detailed instruction manual.
3. Best Hair Clipper For Fades: Oster Classic 76 Universal Motor Clipper with Detachable 000 & 1 Size Blades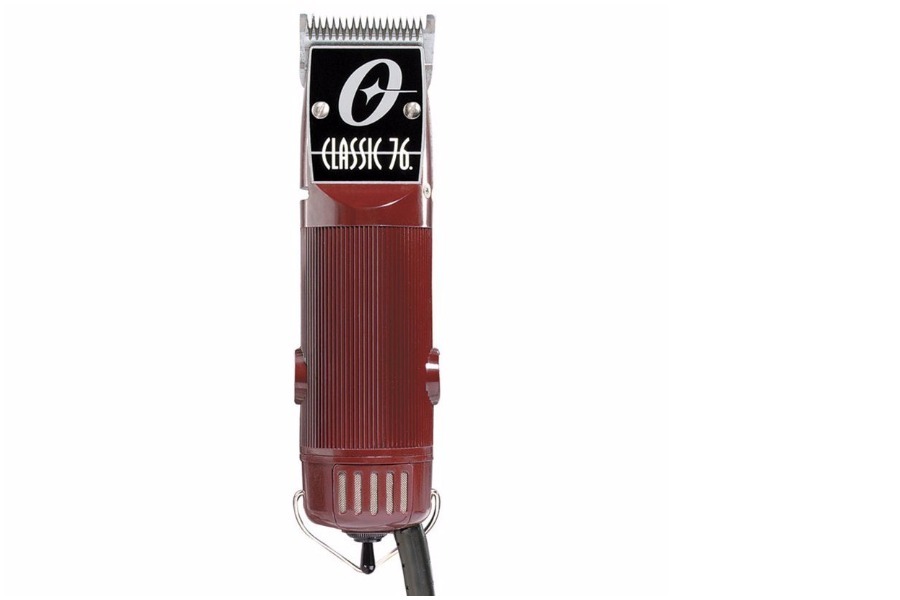 The Oster Classic 76 is a clipper made for the fast-paced busy life of a hairdresser's shop. It is a heavy-duty clipper with a powerful single-speed universal motor that is capable of cutting effortlessly into all types of hair. The clipper offers swift, effortless operation both for the novice and the expert with its ergonomically designed, textured body, which is also incredibly sturdy.
In addition to two detachable 000 and 1-sized blades, the clipper also comes with a blade guard and a cleaning kit which includes clipper grease, lubricating oil, and a special cleaning brush. It comes with a 9-foot-long power cord.
4. Best Hair Clipper For Barbers: Andis Professional Ceramic Hair Clipper with Detachable Blade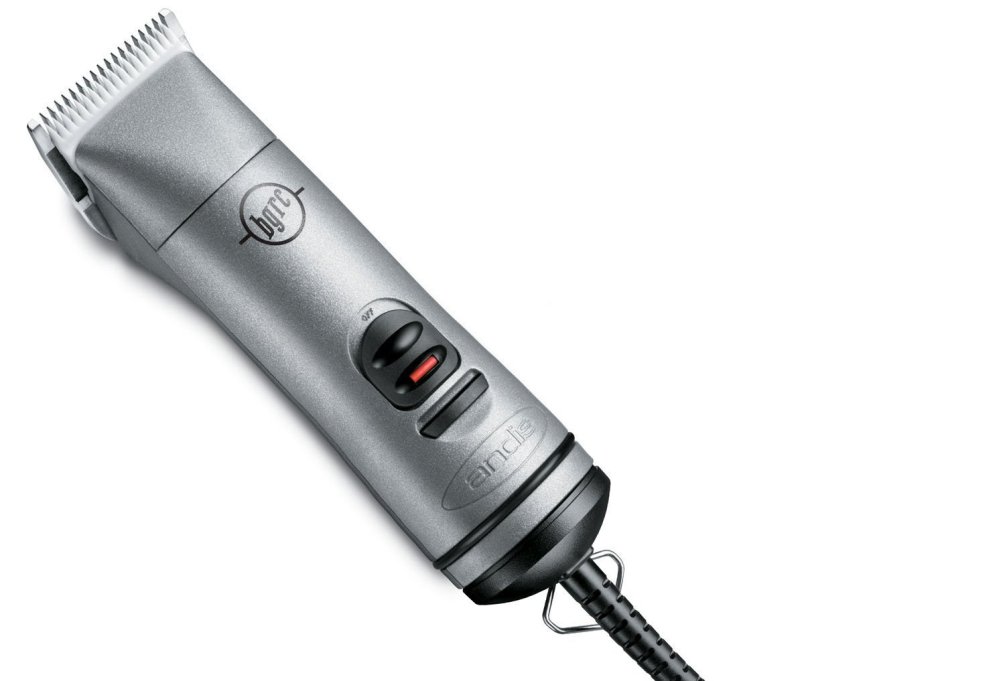 The Andis Professional hair clipper features one of the unique designs in this list and is made of ceramic. The clipper is however just as powerful and as comfortable to handle as any top-range clipper. You can achieve a lot more mobility with this clipper because it can be converted into a cordless clipper that runs for a whole hour on a single charge and takes just one hour to charge fully.
The Ceramic Edge blades of the clipper make it a lot safer for use both for your clients and yourself since they take longer to heat up. It comes with a complete haircutting kit which includes a heavy-duty professional storage case that keeps everything in its place and easy to access.
5. Best Clippers For Cutting Your Own Hair: Wahl Color Pro Complete Hair Clipper Kit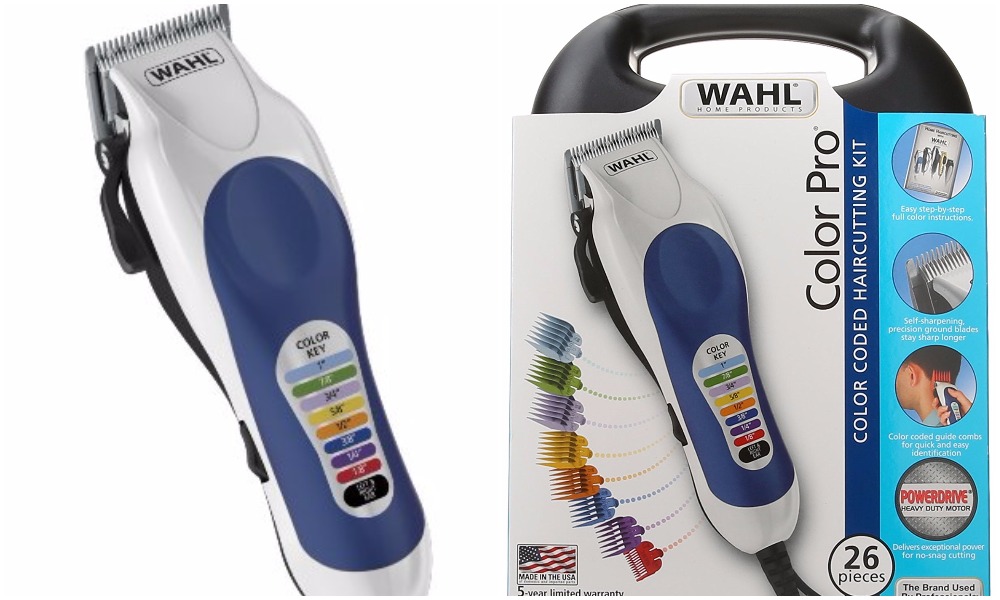 The Wahl Color Pro is a handy home grooming clipper kit for those who like to style their own hair. Other than its ergonomic build and its powerful motor, the hair clipper comes with 11 color-coded guide combs that make it a lot easier to memorize the hair lengths they are capable of producing.
The high-carbon steel precision blades of the Wahl Color Pro are perfectly aligned, never needing adjustment, self-sharpening, cut through any type of hair, and stay sharper for longer. The color-coded clipper is without a doubt the easiest.
6. Best Hair Clipper For Home Use: Wahl Elite Pro High-Performance Haircut Kit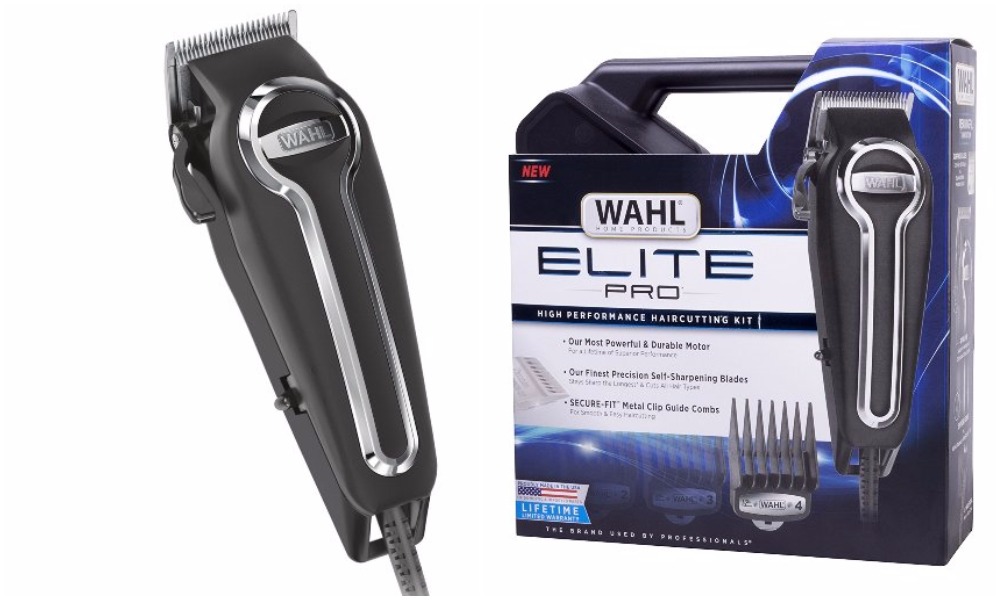 This hair clipper has all the makings of a deluxe hair cutting tool for the professional. Aside from the high-quality build of the clipper itself, it comes with a complete set of all hair cutting accessories and necessary clipper tools that help the professional to maintain high standards and infallible performances every time. The clipper uses self-sharpening precision blades to cut through even the longest hair effortlessly and to give hairstyles those crisp, geometrical lineups.
The kit comprises SECURE-FIT stainless steel guide combs that glide through hair without snagging or leaving patches. Other accessories included in the hair cutting kit include stainless steel scissors with scissor blade covers, a styling comb, lubricating oil for the blade, a cleaning brush, a deluxe barbers cape, a cord wrap, and an instruction manual, all packed into a stylish storage case so whether you are looking for a personal clipper or a professional clipper for your business, this works really good.
7. Best Cordless Hair Clipper: Remington HC6550 Cordless Vacuum Haircut Kit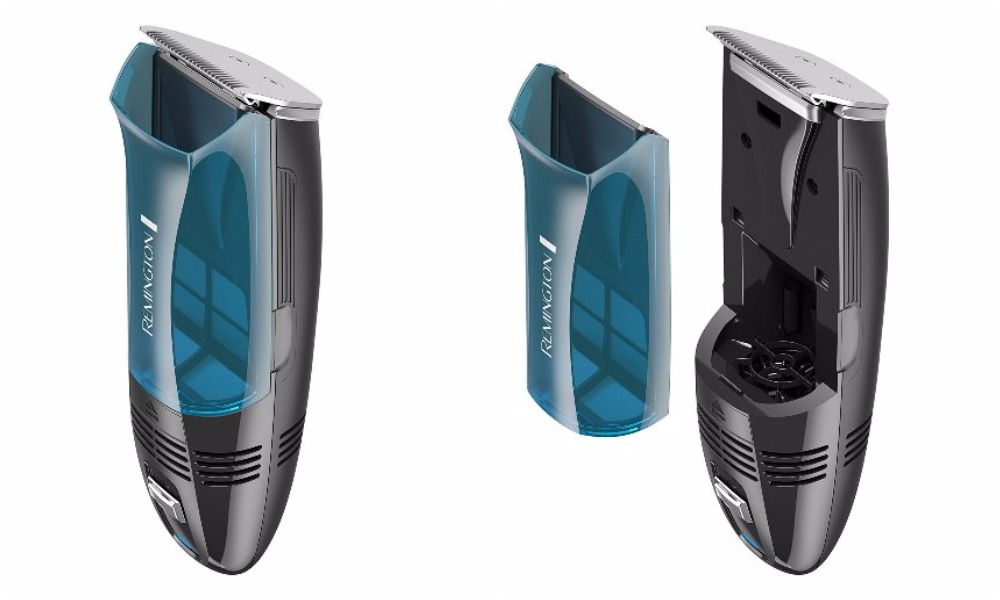 Remington has upheld their high standards with what is one of its best hair clippers yet. It comes with perfectly ground titanium-coated blades that cut through hair like butter and are rustproof. I find the powerful in-built vacuum to be very handy since it allows you to groom yourself without leaving a mess.
The deluxe clipper comes with a premium haircutting kit which includes guide combs for adjusting hair lengths, tapering combs, barber scissors, blade lubricant, and a cleaning kit to ensure tip-top performances every time. It is powered by a lithium-ion battery that delivers one hour of performance with every 4 hours of charging. The clipper can work when corded or without a cord to prevent any delays when the battery runs low.
While the battery life is very important for both personal and sometimes, professional use, we recommend that you opt for power, durability, and performance which any of these clippers deliver because these are the markers of a good quality hair clipper for either home or professional use.