Money is popularly said to be the root of all evil. However, in recent times hair experts have come to twist this maxim and in fact redefined this saying where it pertains to hair fashion, hair health and safety to be- 'heat is the root of all hair evil'. Nevertheless, heat is not all evil and no good as this would prompt us to believe. Heat, when used at the right temperature with materials like ceramic and tourmaline, can give a fine thin hair that desirable lift and bounce every woman craves for. To achieve this innate potential, technology has come to the aid of women with hair styling tools like hair dryers, curling wands, hair steamers, and conditioners, etc. For the purpose of this review, however, we will be looking at the best hair dryers for fine hair.
The best hair dryers for fine hair is undoubtedly the dryer that that isn't too hot, lest it inflames your hair, or has to be used for an extended period of time, in which case you stand a pretty good risk of hair moisture sap. Elchim 2001 Classic High Pressure 1875 Watt Hair Dryer tops the list of our hair dryers for fine hair. Elchim is the first choice product seasoned hair experts will readily recommend for any woman who is shopping for hair dryers for fine hair. Other products which are as well ideal and would meticulously dry your hair to perfection include BaBylissPRO Tourmaline Titanium 3000 Dryer, ProDryer Professional Ionic Tourmaline Ceramic Dryer, Xlider 1875W Infrared Hair Dryer and
These products do a good job in hair drying and to merit being listed here, have one or a couple of desirable properties/features incorporated into their functionality to give you extra value for each dollar spent in purchasing any of them.
Best Hair Dryers for Fine Hair
BaBylissPRO Tourmaline Titanium 3000 Hair Dryer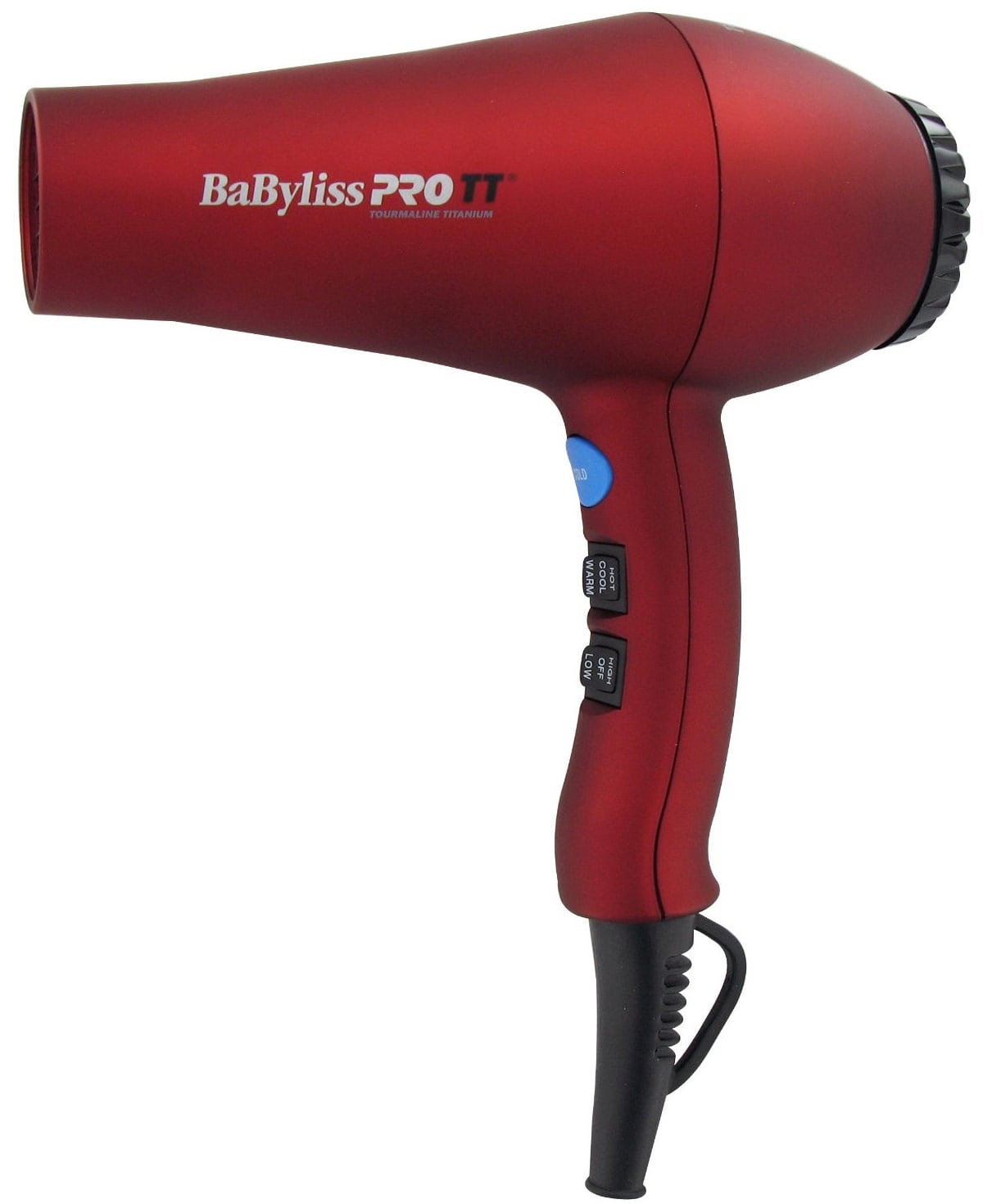 BaBylissPRO brand is a world leader in professional styling tools and the BaBylissPRO Tourmaline Titanium 3000 Dryer for fine hair was made to conform, preserve and advance the good reputation this brand had built up over the years. It comes as a 1900 watt dryer in a rubberized finish. This ensures you get a comfortable and firm grip while using this product. The rubber finish reduces stress on the hand and wrist.
The far-infrared heat which is easier on hair offers faster drying and styling, the Tourmaline Titanium technology emits millions of ions for an impressive shine, while a six heat/speed settings make hot air available for you and it still comes with a cold shot button when you need it. This device is ultimately powered with a 9-foot-long electrical cord. These are the features you will get when you purchase the BaBylissPRO Tourmaline Titanium 3000 Dryer. These extras make this product a top recommended hairdryer for fine hair, a favorite choice for hair fashion experts and hair styling professionals.
Pros:
Cold shot button
Rubberized finish
Lightweight design
6 heat/speed button
9 feet long power cord
5-10 minutes hair drying time
Tourmaline Titanium technology
Cons:
Rubberized finish wears off
Verdict:
Are you looking for a hair dryer to give you a soft and shiny dry hair? Then you have found the very best product that combines a whole lot of other beneficial features while still meeting your basic requirements in an ideal hair dryer. Some user's complained that the rubberized finish wears off after time. But trust me, when you use and store this product as it should be after each use, you will have it lasting a very long time for you.
Professional Ionic Tourmaline Ceramic 2100 Watt Hair Dryer with 2 Blow Dry Attachments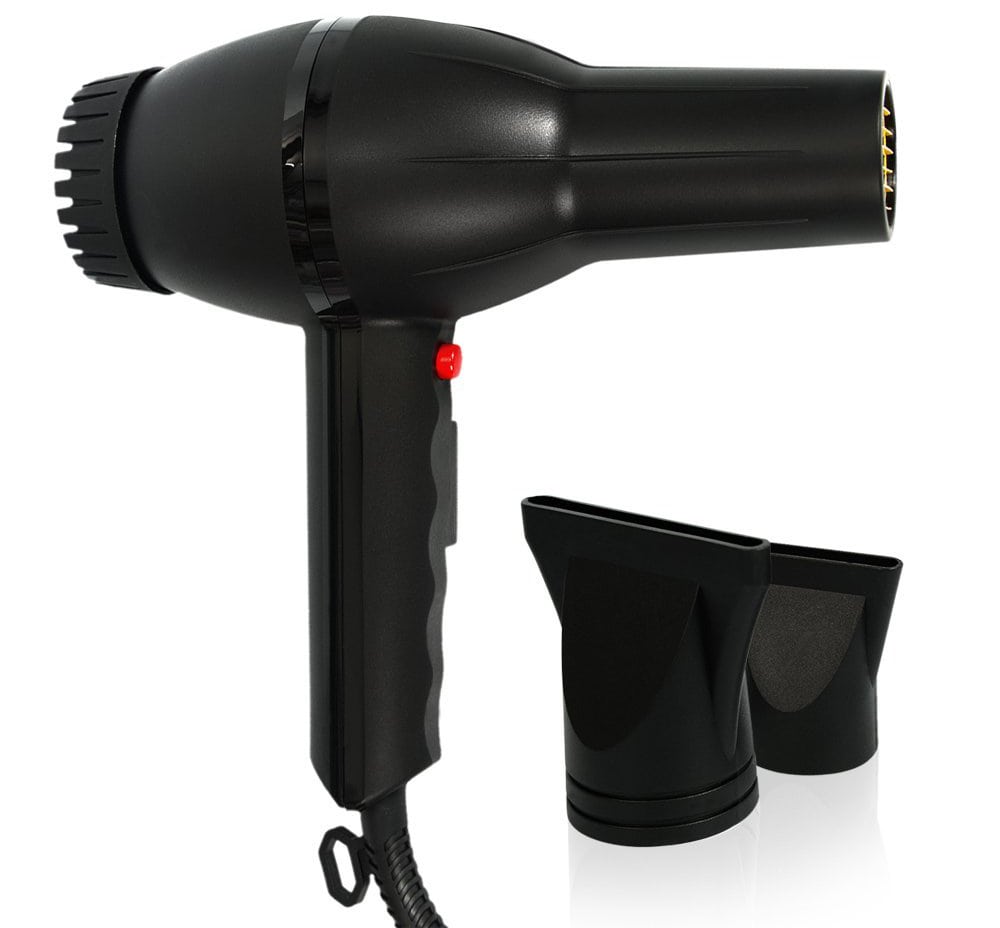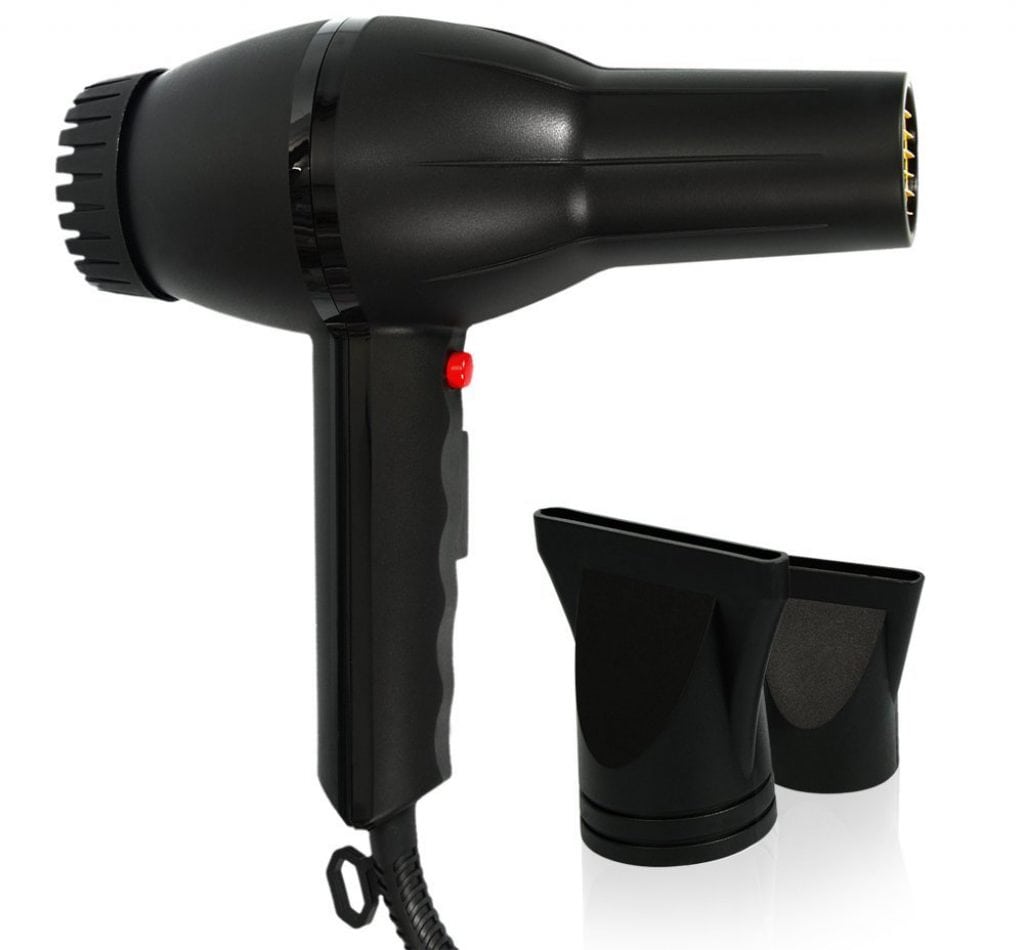 With a 2100 Watt power capacity, ProDryer Professional Ionic Tourmaline hair dryer is sure to give you a quick shiny, silk and freeze feeling salon hair dry at home. It is lightweight and does not put much weight on your wrist during use. It has a removable air vent for easy cleaning and an automatic built-in anti-overheating mechanism to protect against burning your hair during use. This product is featured on this list because of these beneficial attributes it has:
Pros:
Heavy duty hair dryer
Ideal for all hair types
Thick 9 meter long power cord
2 speeds and 3 heat button setting
Quick hair drying time of about 5 minutes
Cons:
Poorly made user manual
Poor packaging of product
Verdict:
This is a powerful hair dryer that will totally amaze you with its performance. It is quite durable and will last a very long time considering the price which is rather cheap. The main things to consider in a good hair dryer for fine hair according to hair experts include a long cord for easy movement, thick and heavy duty motor for long-lasting use and a removable air vent for easy cleaning. The ProDryer Professional Ionic Tourmaline hair dryer has each of this feature and is in turn recommended as one of my best hair dryers for fine hair.
BaBylissPRO Porcelain Ceramic Carrera2 Hair Dryer for Fine Hair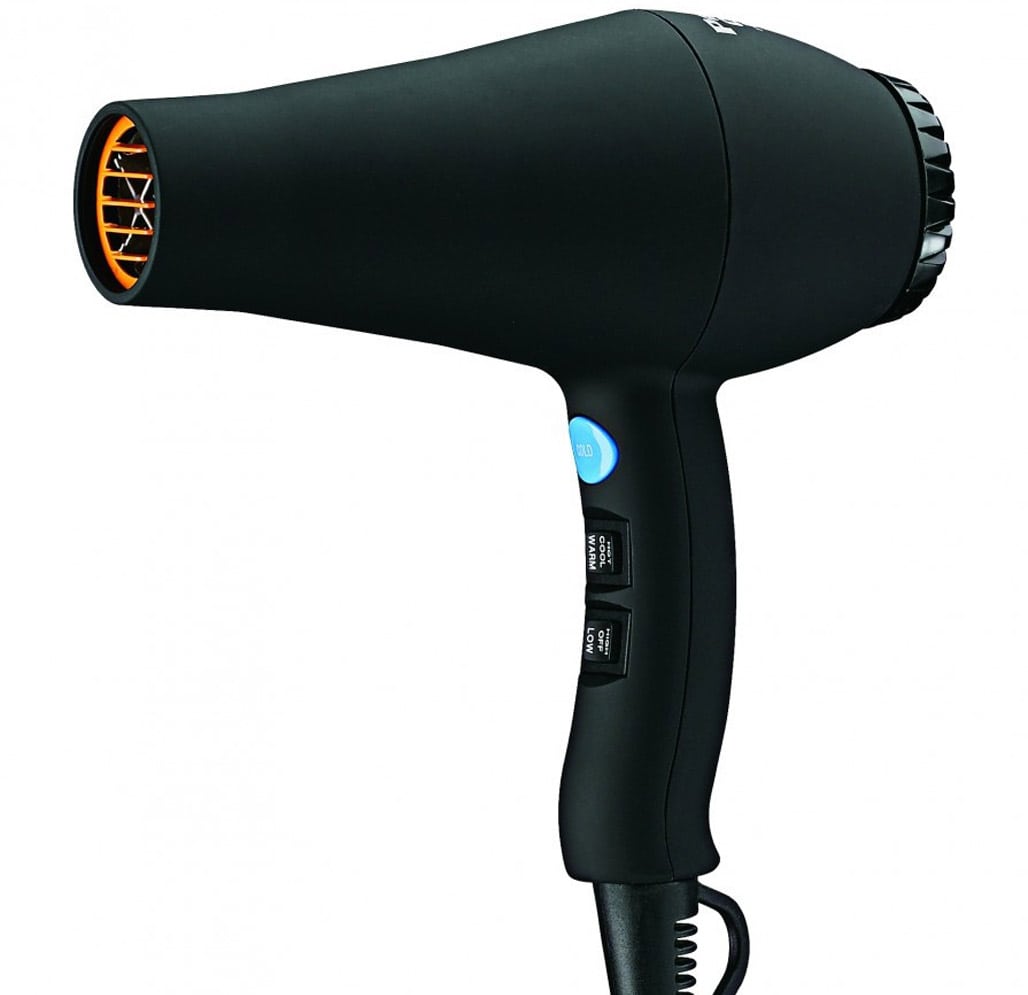 Featuring a 3 temperature button, 1900 Watts power rating, rubberized housing/finishing is the BaBylissPRO Carrera2 Dryer which is perfect for any hair type and style. It is the finest commercial-grade porcelain ceramic hair dryer with improved heat distribution and infrared heat. BaBylissPRO Carrera2 Dryer leaves your hair looking shiny and much healthier after each use. No hair moisture sap, no hair burns is ideally what you will get by purchasing the BaBylissPRO Carrera2 Dryer as one of my recommended hair dryers for fine hair.
Pros:
Cold shot button
Less noise emission
6 heat/speed settings
5-10 minutes hair drying time
Rubberized housing for comfortable grip
Cons:
Heavy hair dryer compared to other products.
Verdict:
BaBylissPRO is a world leader in professional styling tools manufacturing and BaBylissPRO Carrera2 Dryer is undoubtedly a leading product when it comes to the best hair dryers for fine hair. The only downside of this product is its weight which took it off the lightweight category. However, the more weight packed into this product is to account for more usefulness and value for money. It emits less noise during use and will last a very long time as long as you use it in the best way.
See Also: Best Hair Dryer for Curly Hair
Elchim Classic 2001 Blow Dryer for Fine Hair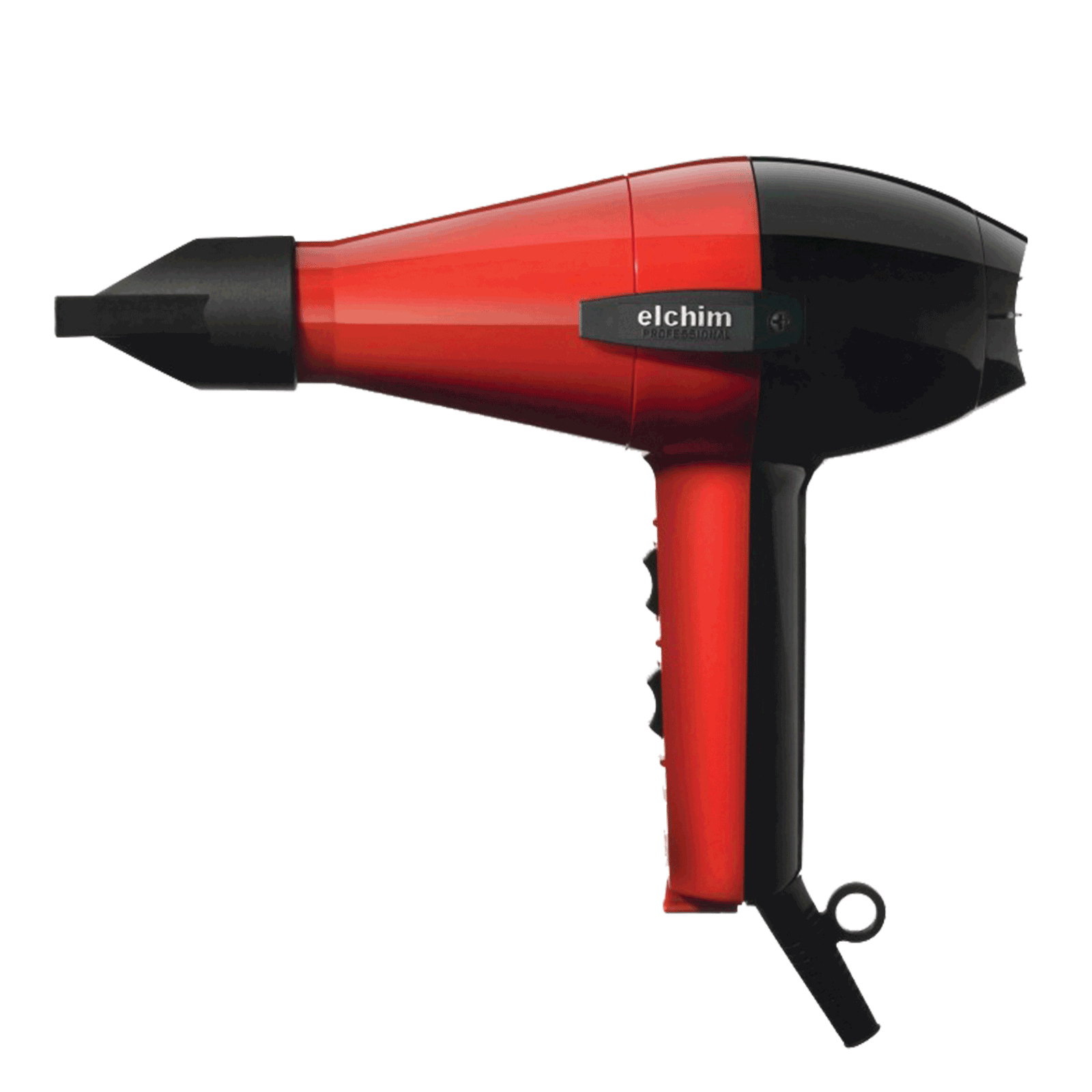 With a touch of Italian engineering in its manufacturing, the Elchim Classic 2001 hair dryer is a perfect balance of heat and airflow in the class of lightweight hair dryers. It dries wet hair pretty fast thereby reducing damage to hair which is synonymous with prolonged heat application on hair. It features 2-speed levels and five temperature controls to meet your precise styling interest.
Elchim Classic 2001 Hair Dryer coming at 1875 watts is one of the expensive but reliable hair dryers for fine hair in the market. Nevertheless, what you will not get from this product after purchase is any sudden break down after a few years use. of No, Elchim Classic 2001 Hair Dryer will last you years no matter the constancy of usage you subject it to. It is readily recommended by most commercial salon operators.
Pros:
Long Cord
Highly durable
Suitable for all hair types
Comes in 6 colour varieties
Quick hair drying time about 10 minutes
High precision nozzle for brushing and styling
Cons:
Verdict:
This product was designed to provide consistent and reliable performance over a considerable long period of time no matter the frequency of use. Most commercial salon operators who had purchased and used the Elchim Classic 2001 Hair Dryer stamped good reviews on this product, and I will personally recommend it as the best value for your money in purchasing the best hair dryers for fine hair.
Xlinder 1875W Infrared Hair Dryer for Fine Hair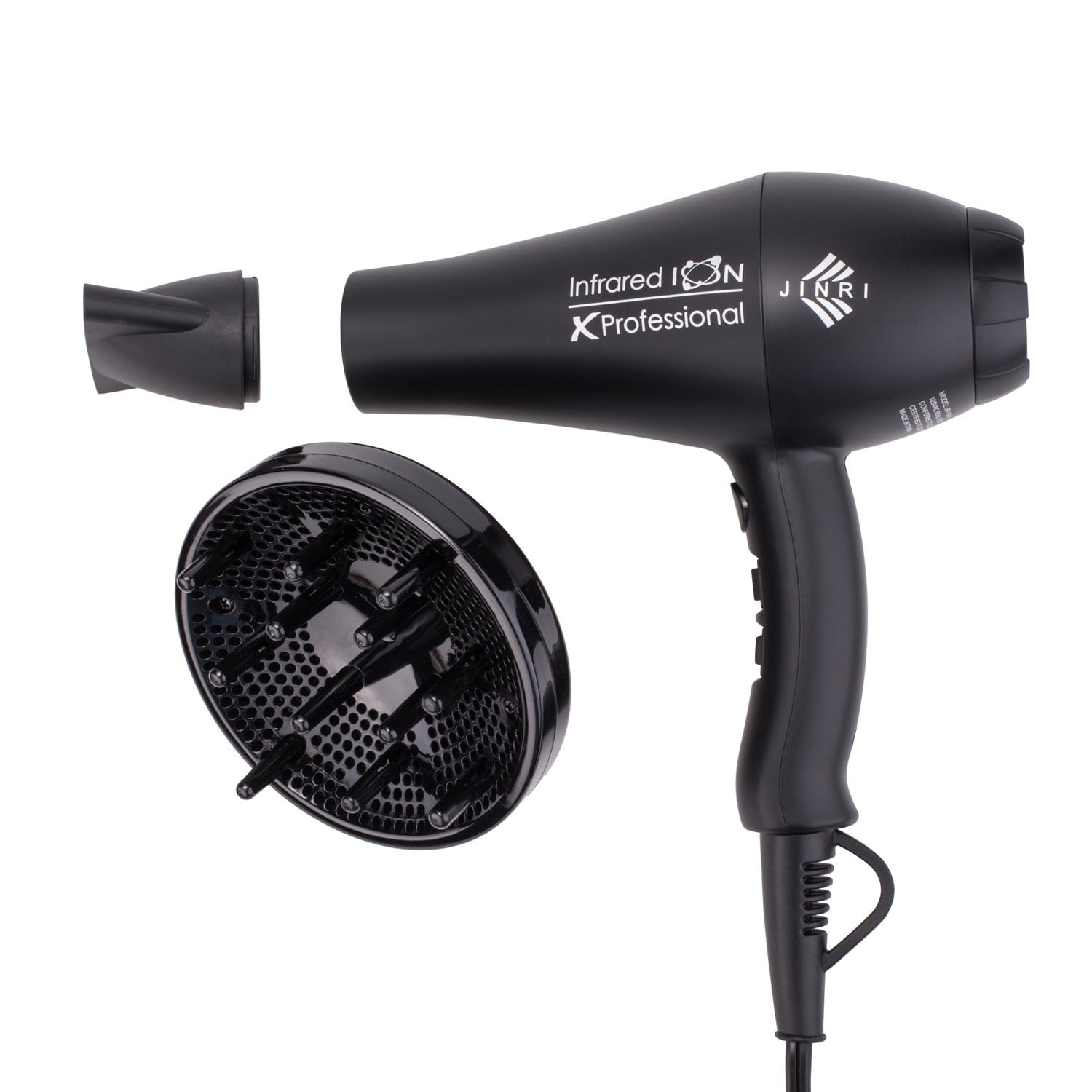 Xlinder 1875 watt hair dryer offers a fast drying and negative ion hair blower with 2 (high/low) speed/heat options and 3 (hot/cool/warm) separate buttons to give total control of heat and airflow. It has a negative ion and far infrared function, which makes hair beautiful with no damage. A regular use of this product on your hair will give your hair a sparkling shine, silky smooth and gorgeous look.
Pros:
Cool shot button
Hanging loop/cord guard
9 feet professional power cord
Removable end cap for easy filter cleaning
Comes with a hair straightener comb, finger diffuser and concentrator
Cons:
A bit heavy
The low-speed button spoils quick
Verdict:
Xlinder hair dryer gives off powerful winds while the noise is very small, this allows you to quickly dry out your hair quickly in a more comfortable and less noisy way. The price is not on the high side and you won't have any regrets purchasing this product.
Elchim 3900 Healthy Ionic Ceramic Hair Dryer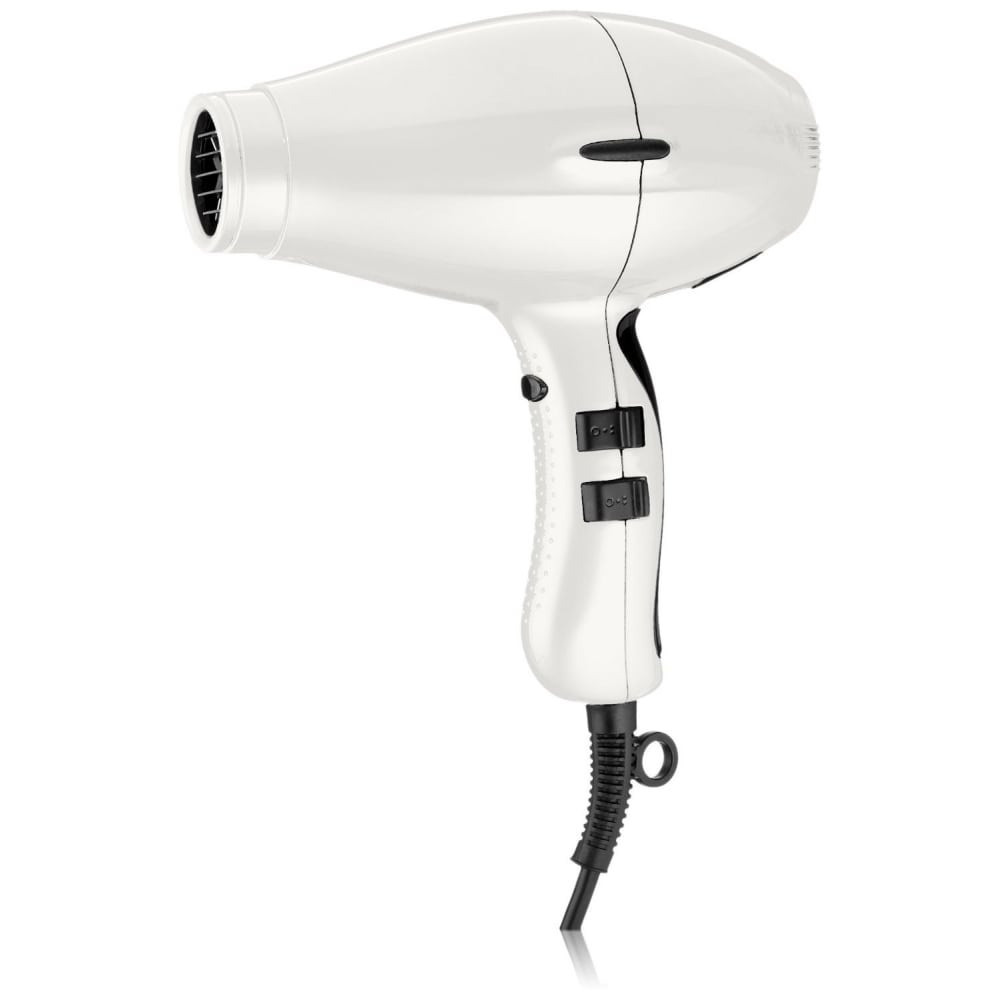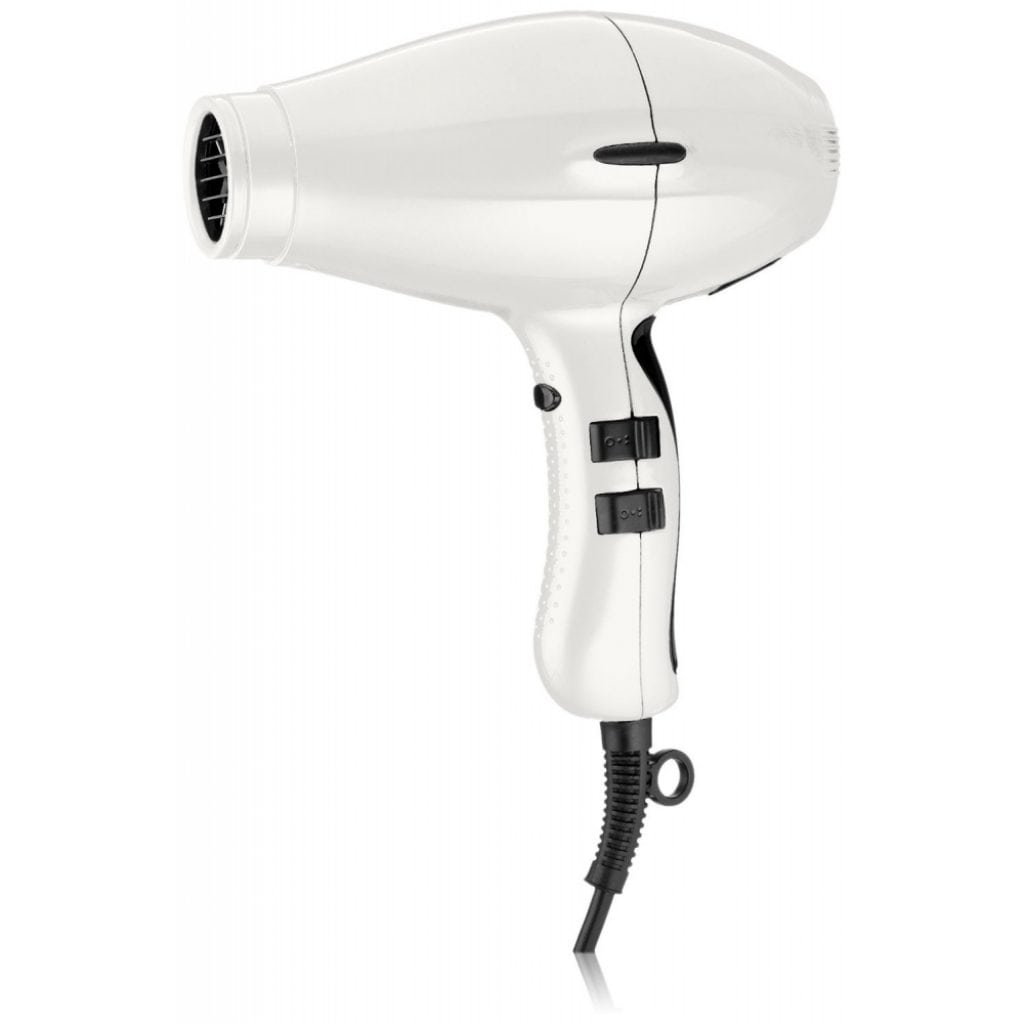 The Elchim 3900 Healthy Ionic Ceramic Hair Dryer is suitable for drying any type of hair. It comes with an advanced 2000 watt Italian AC motor which is the best and most versatile today. It makes hair hydrated and shinier with its ionic ceramic system, while the far-infrared heat protects hair from moisture sap during use. Most importantly, it is durable for the price it comes at.
Pros:
Cold air button
Quick hair drying
Available in 7 colours
Quiet and lightweight
Concentrated/targeted air blowing
Handle comes with a raised hemisphere for better grip
Cons:
The diffuser is too small for curly hair
Verdict:
The air force of this dryer is quite strong more than anything you have encountered before. Good enough it is directed so it won't be blowing your hair all over the place. While this hair dryer does a pretty good job in drying wet hairs, its ionic-ceramic system which nourishes your hair is just the best you will probably get on the market. Therefore, consider the Elchim 3900 Healthy Iconic Ceramic Hair Dryer as one product you should buy when looking for a top quality hair dryer for your fine hair.
Read: Best Razors Every Woman Should be Using
Conclusion
It is important you abstain from using just any hair dryer you find available for sale. The hairs on our head as women is an integral part of our natural beauty, more so it is one of the easily noticed features in a woman as our culture permits. The general condition of our hair after drying whether well-kempt or otherwise goes a long way to explain how we will feel generally about ourselves. It is therefore imperative we spend and invest only in the best hair dryers that have been recommended here to give you the absolute value for the money spent and keep our hair healthy and attractive.