Do you fancy deep, natural smells? Natural deodorants are completely non-toxic, working perfectly for those with allergies. Unlike a few years ago, some of the best natural deodorants are now available as an assortment of essential oils, vegetable butter, waxes, and baking soda among other forms without parabens/preservatives, artificial fragrances, or synthetic colors.
In the last few years, natural deodorants have been made available in several soft butter textures. As the user, you get to enjoy rare health benefits, steering clear of allergens. When selecting the best natural deodorants for men, the most important ingredients to look out for are baking soda and salt crystals. To make these deodorants even safer for you to use, different deodorants have properties such as lavender and tea tree in addition to antibacterial/deodorizing essential oils.
Best Natural Deodorants for Men
Having gone through the most recommended deodorants, here are the best natural deodorants for men:
Bali Secrets Natural Deodorant for Men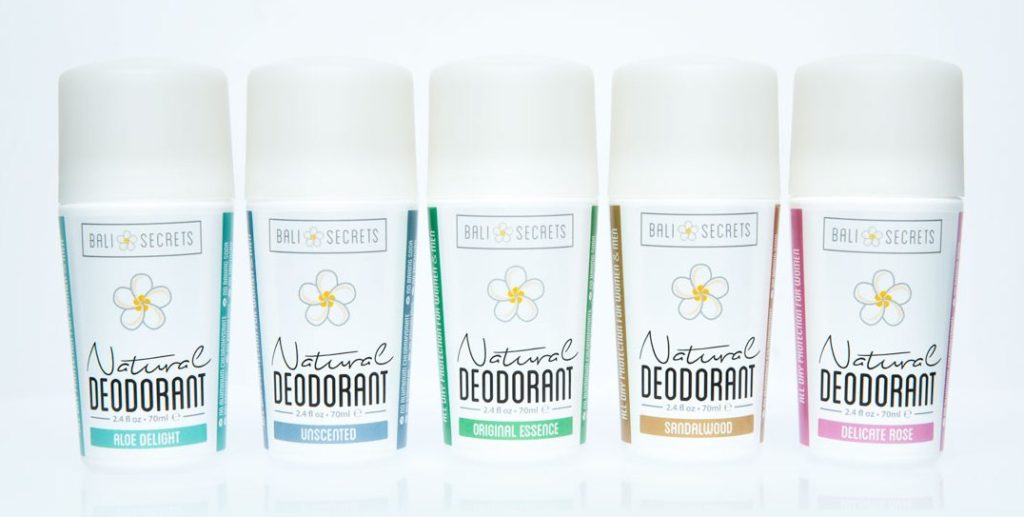 Do you have sensitive skin? Bali Secrets natural deodorant doesn't contain harmful parabens, aluminum, baking soda instead, a seaweed and mineral salt extract creates a naturally aromatic deodorant. The Aloe Vera and coconut oil deodorant keep the skin soothed. The deodorant exterminates all bacteria which produce odors, keeping the user's scent fresh.
Long Lasting Effect
The Balinese people have utilized their close relationship with nature to use Bali as an outstanding natural cosmetic and herbal remedy for generations. A single application of the deodorant lasts an entire day. Typically, the 2.4 ounces stick should last you for three months.
Aromatic with no Annoying Stains
If you are looking for a greater and more fantastic personality, this deodorant offers you this rare convenience. This valuable personal grooming product helps you create a more homogenous personality.
Has your deodorant been staining your favorite clothes? The Bali formula is not only skin-friendly but also treats clothes well without staining them.
Pros
A full-of-comfort product
Remains wet and promotes a cold feeling for longer
Keeps the body perspiration to a bare minimum
Can be used by both men and women
Vegan + Organic + Cruelty-free
Cons
Some users find it a bit too watered-down
This natural deodorant has no hazardous ingredients which would potentially harm your health. Bali Secrets Natural Deodorant can be used by both men and women to remain cool and suppress all odors created through sweating.
Primal Pit Paste All-Natural Deodorant for Men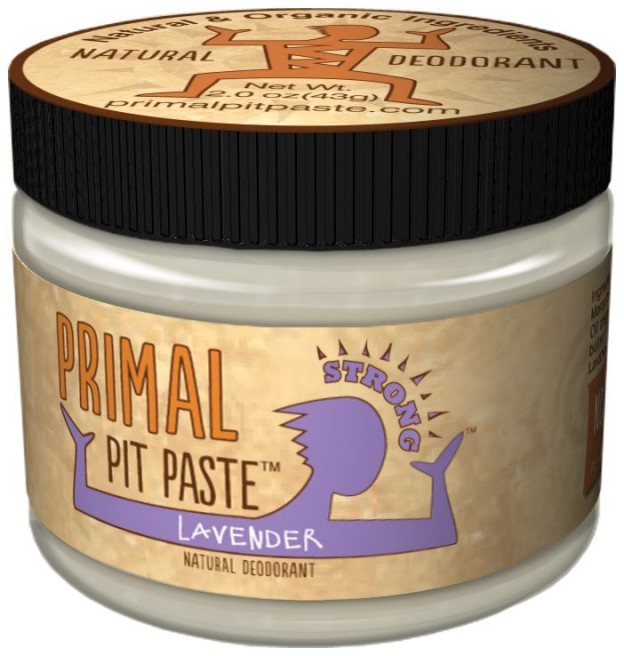 Depending on your preference, this deodorant comes in both jar and stick forms. Users can also select three different strengths, depending on their perspiration frequency. Natural and organic blends create naturally attractive ambiances. Amongst other ingredients, this natural deodorant comprises of beeswax, arrowroot powder, coconut oil, and sheer butter ingredients.
Safety
As a completely safe-to-use and biodegradable product, this deodorant lacks harmful parabens, aluminum, and other non-friendly ingredients. To warm up, this natural deodorant has to be naturally warmed up by gently placing on the skin.
Effectiveness
While this deodorant is designed to last for over 24 hours, your personal pH levels determine the amount of application and the frequency as well. When using this product, users might experience what is known as a detox period; this may cause mild skin darkening around the underarm.
Pros
Is available in multiple forms
Many natural ingredients are uniquely blended
Requires only minimal application
A truly clean deodorant available in convenient stick form
Cons
The underarms might slightly darken at the beginning but clears off after some days.
Containing basic natural ingredients such as natural baking powder and vitamin E, both drawn from sunflower, this deodorant lasts for hours on end. For an easier application of this deodorant, consider blowing hot air on its tip using a blower.
Nasanta Magnesium Unscented Men's Deodorant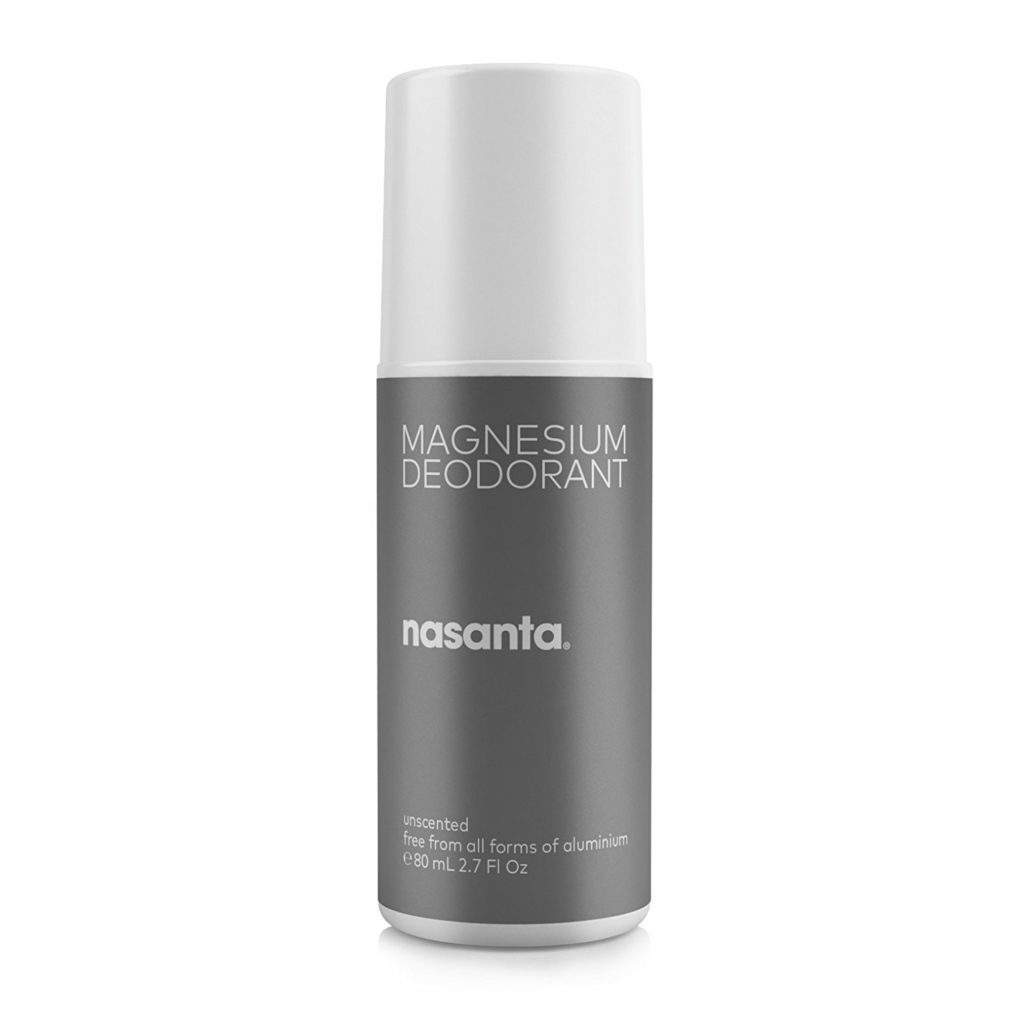 With its new innovative development, Nasanta's deodorant keeps stinky odors at bay. It can be used by men spanning the white color and blue color job categories and the formula neutralizes the strongest of body odors.
Multiple Applications
As a useful ingredient, magnesium is invaluable in protein synthesis, muscle relaxation, and nerve transmission. Many other vital body processes also rely on magnesium for successful operation. This natural deodorant's main role, however, remains preventing odor caused by excessive sweating.
FYI: Unhealthy bio-accumulative ingredients such as ethyl alcohol and fragrance are not used.
Fabric-Friendly
With its low solubility, this deodorant won't wash away even under excessive perspiration. While using it, your skins won't stain and develop yellow patches. As a Nanoparticle-safe product, your clothes fibers are not disintegrated.
Pros
No harsh chemicals
Money-back guarantee
Durable and powerful formulation
Aluminum free and healthy Magnesium
Cons
No anti-perspiration properties
By replacing the harmful aluminum with the healthier slightly alkaline Magnesium, all-day freshness is promoted the natural way and should this natural deodorant fail to meet your needs, you are free to return and get your money back.
Nani All-Natural Unscented Organic Deodorant for Men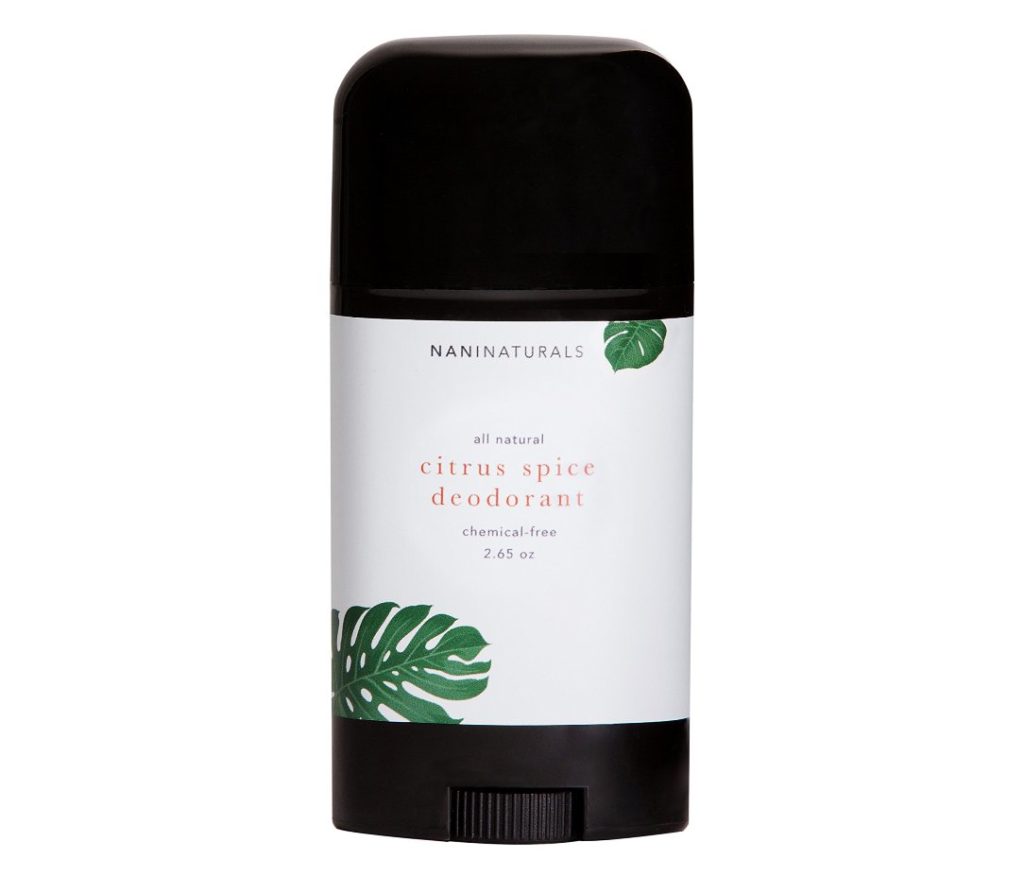 Made with 100% natural ingredients, this carcinogenic product ensures no harm comes to your body or clothes. Apart from keeping you smelling fresh all day, this deodorant keeps your skin adequately moisturized, preventing uncomfortable aggression.
For Men and Women
As a perfect form of unisex protection, this unscented deodorant doesn't conflict with the wearer's favorite cologne/perfume. It naturally keeps the underarms dry and odorless, making it the ideal solution for both women and men.
High-Performance Deodorant
Do you frequent the gym and do a host of other rigorous activities? This natural deodorant is build to counter excessive sweating and odor production. Leading athletes have vouched for this deodorant's excellent performance, contributing to greater success.
Pros
Safe, all natural
Conveniently affordable
Quickly eliminates body odors
Improves odor detoxification
Cons
It may react with sensitive skin
When compared to most products, Nani All Natural is easily the fastest-acting natural deodorant. Initially the user experiences staining under the armpits; this is a by-product of detoxification. This product works amazingly by finding the root cause of excessive sweating and countering it.
Schmidt's Deodorant Stick, Cedarwood + Juniper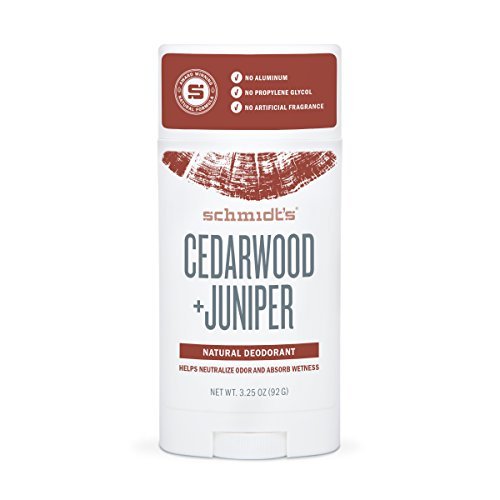 While natural deodorants can easily be found on the market, finding one which actually works remains elusive for most men. Schmidt's deodorant claims to offer you effective neutralization of the underarm odor; this natural product will absorb all wetness without using harmful chemicals like aluminum.
Moderate Natural Scent:
Working better than most other deodorants in the market, this stick option emits a likable natural fragrance, remaining pleasant all day long. Application is simply by using your finger to spread across the area, requiring only a little amount body heat.
Read: Vera Wang Perfume: Best 3 You Should Really Give a Try
By the day's end, you will still feel and smell fresh. Unlike most other deodorants, this product keeps you significantly drier, eliminating possible stickiness. If you are a more active person, you might need to re-apply two or three times a day depending on the intensity.
Pros
Composed of only natural ingredients
Is available in several subtle scents
Is sleek and recyclable
Lasts longer than most natural deodorants
Cons
Finger application is not everyone's cup of tea
Regardless of your work schedule and intensity, you can rely on this natural deodorant to keep you fresh and vibrant throughout. Schmidt's continues to be a leader in the deodorant market, now allowing users to choose from several subtle natural fragrances.
Zaffre Natural Deodorant for Men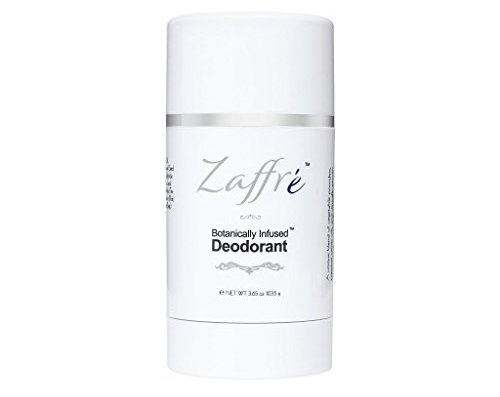 With a variety of earthy aromas such as eucalyptus, sage, tea tree, and mint to choose from, this deodorant is invaluable in taming body odors. As a natural product, users who are allergic won't have to worry when using this natural deodorant for all-day freshness.
FYI: This solid stick produces no white residue, crumbling, flaking, or stickiness.
To ensure all-natural consistency, this deodorant is made entirely from pure essential oils, natural baking soda, premium carrier oils, and vegetable powder. Super-concentrated Aloe Vera and unique bamboo silica are sourced from all around the world.
With a total of 6 naturally-blended waxes, this stick deodorant is smooth to use and causes no skin aggression. The vegan deodorant has been carefully developed for over 3 years, ensuring unmatched performance.
Pros
Lasts for more than 24 hours
A variety of fragrances to choose from
Requires negligible body-heat to warm up
No irritation and rashes
Cons
The scent is not feminine and is quite unpleasant to some
If you are in the market for an all-inclusive natural product, this natural deodorant by Zaffre fits the space. You are assured of all-day freshness and moisturized underarms. A single application should last you slightly over 24 hours.
Recommended: Best Sephora Brush Sets
Conclusion
Using all natural deodorants helps keep your health in check. In this review, Nani all-natural deodorant came across as the most versatile of the six. Made entirely from natural products, this product is available in several mild fragrances which aren't over-powering. As a go-to deodorant, users are amazed by its incredibly fast activation time.
If you found this review helpful, kindly share it with friends on social media. Let's go all-natural!