The use of razors to remove body hairs by women is one that calls for great caution and care. The comfort and safety of the razors to be used is often of prime importance as no woman would like to purchase and use a product that will harm or cause injury to her body. Even though the basic functionality of the various Razors out in the market seems to be the same, their result, when put to same use, has often proved to be different, thus giving birth to the question: what are the Best Razors For Women?
Razor makers are not relenting in ensuring that product users get a lot more than they paid for as value added services, the likes of Schick Intuition Pure Nourishment Moisturizing Razor Blade and Schick Intuition Renewing Moisture Razor Blade for Women tops the list as two of our best-recommended products out of five being reviewed. These two products bear credence to the meticulous work the manufacturers put in making them available for the comfort of women. Other products like Gillette Venus Women's Razor Blade, Gillette Venus Sensitive Women Razor and Schick Hydro Silk Shower Ready Moisturizing Women Razor reviewed in this article are all ideal for women desirous of a silky shinning after shave skin. Each of these razors have various features that most women will readily fall in love with. They all will do a decent work in shaving off body hairs while ensuring that damage is not done to your skin.
Best Razors for Women
Schick Intuition Renewing Moisture Razor Blade for Women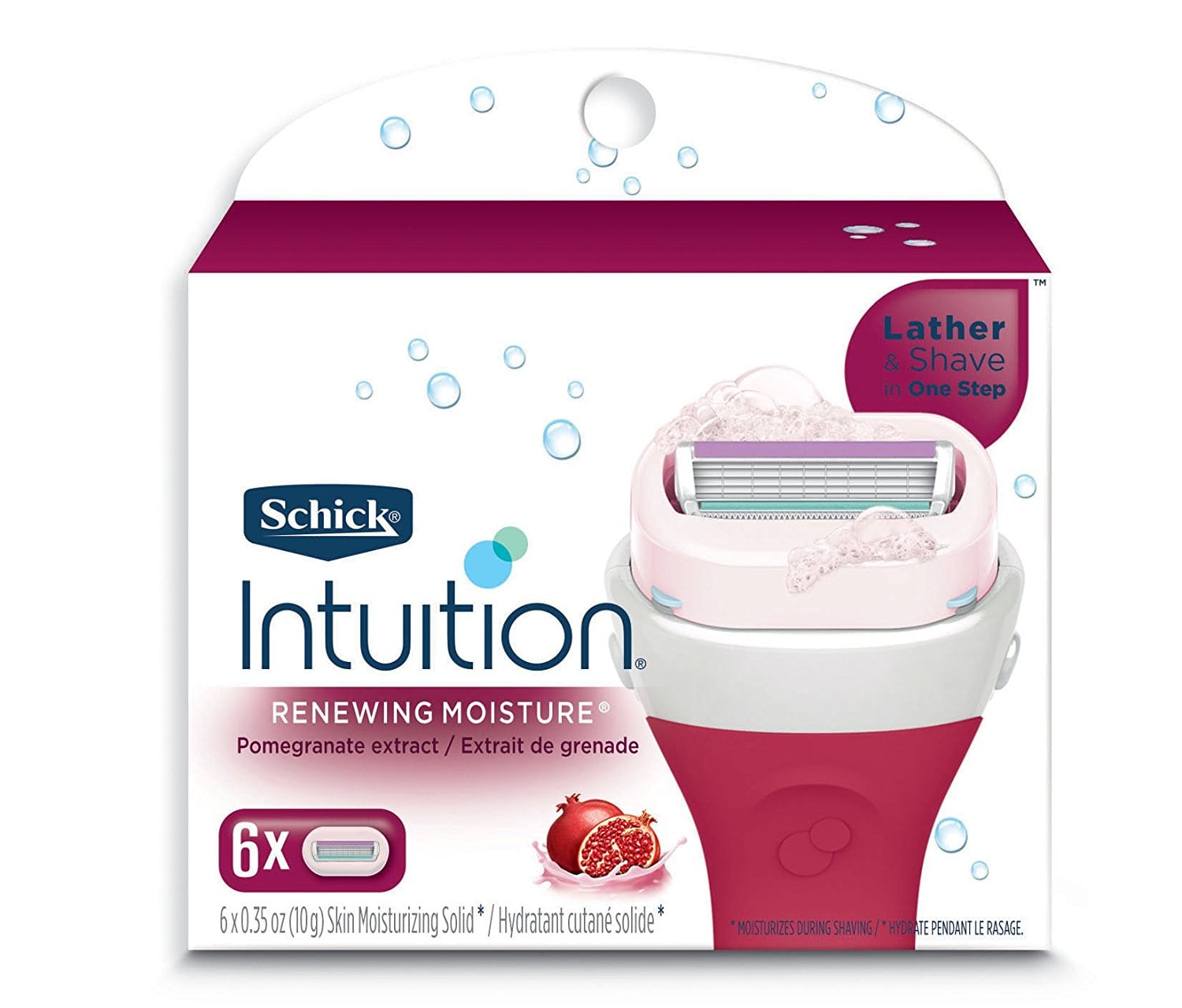 The Schick razor blade for women is the first and only razor that delivers lather and moisturizer during shaving in one pack and easy step. It puts the shaving cream right on its 4 blades pivoting head to glide smoothly and contour the natural curves of your body. For a closer, faster shave that results in hydrated skin, the skin moisturizers surrounding the razor eliminates the need for shave gel, soap or body wash during shaving. The pomegranates extract of this razor adds a toning and a younger looking sparkle to your skin.
See Also: Best Smart Watches for Women With All The Useful Tech Advice You Need
Pros:
The moisture bars prevents dryness during shaving
It offers 4 blades for a more precise close-up shave
It's easy to use, painless and effective in shaving off body hairs
Cons:
the centre of the handle easily fills up with water
This razors won't last long if you rinse with lots of water
Verdict:
Looking for a shaving and skincare routine without all the hassle? Schick Intuition is the ideal product for you. It's the first and only razor that lets you lather and moisturize during shaving. The Schick Intuition Renewing Moisture refills are formulated with pomegranate extracts giving your skin extra care after every use.
Gillette Venus Women's Razor Blade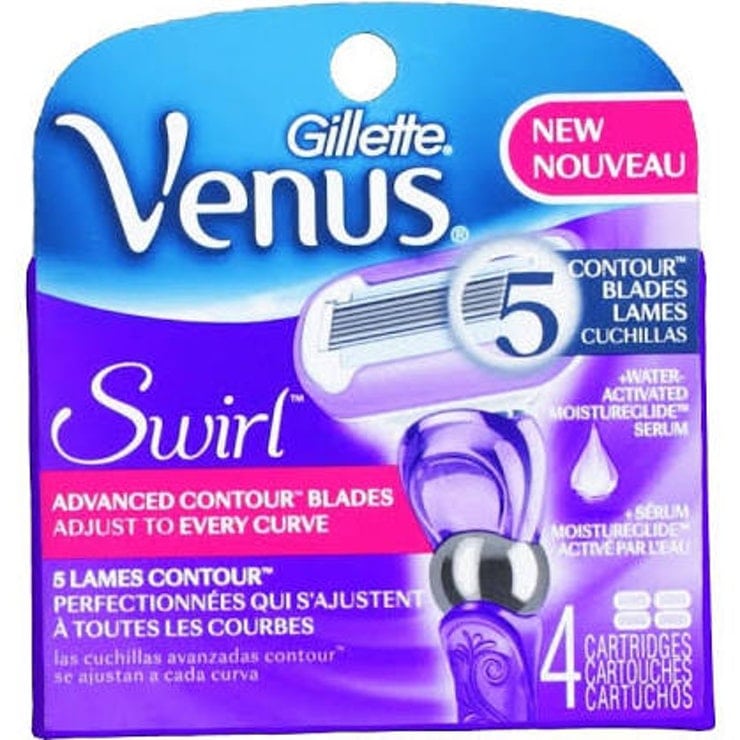 This women razor features 5 blades technically designed to contour tricky areas of the body for a flawless shave. Its Water-Activated MoistureGlide serum offers an incredible glide during shave as the thinly placed MicroFine comb helps guide hairs to the blades to deliver a clean close cut on every hair.
Pros:
The gel is thick and creamy with a nice fragrance
The handle of this razor fits on most Venus handles
It accurately captures and cuts every hair with its thin fine blades
The Gillette Venus Swirl razor does not get your body feeling irritated after use
Cons:
Tha handle of this razor doesn't fit on Simply Venus
The gel strip dries out quickly and this can sometimes cause razor burn
Verdict:
This is one of the best women razors that gives a close shave. Considering the cost, this razor can be seen as quite expensive but for the good work it does, it is a good purchase where refillable razors are your favourites.
Gillette Venus Embrace Sensitive Women's Razor Blade Refills
The Gillette Venus Embrace Sensitive Women Razor is Venus number one razor brand recommended by female Dermatologist for sensitive skins. When put to use, it feels less irritation and with its protective ribbon of moisture, it guarantees a smooth glide during shaving. This product is sure to embrace your skin with that young looking skin and sparkle we all crave for.
Pros:
The product comes refillable

It has MoistureRich Strip for a great glide during shave

It's 5 closely spaced blade gives less irritation after every shave
Cons:
The blades won't shave off hairs perfectly after few uses
Verdict:
If you are a fan of refillable razors you might consider purchasing this product as one of our recommendations for best razors for women and overlook its high cost. Rest assured, the close cut shave it delivers ensures you don't have to shave often.
Schick Hydro Silk Shower Ready Moisturizing Women Razor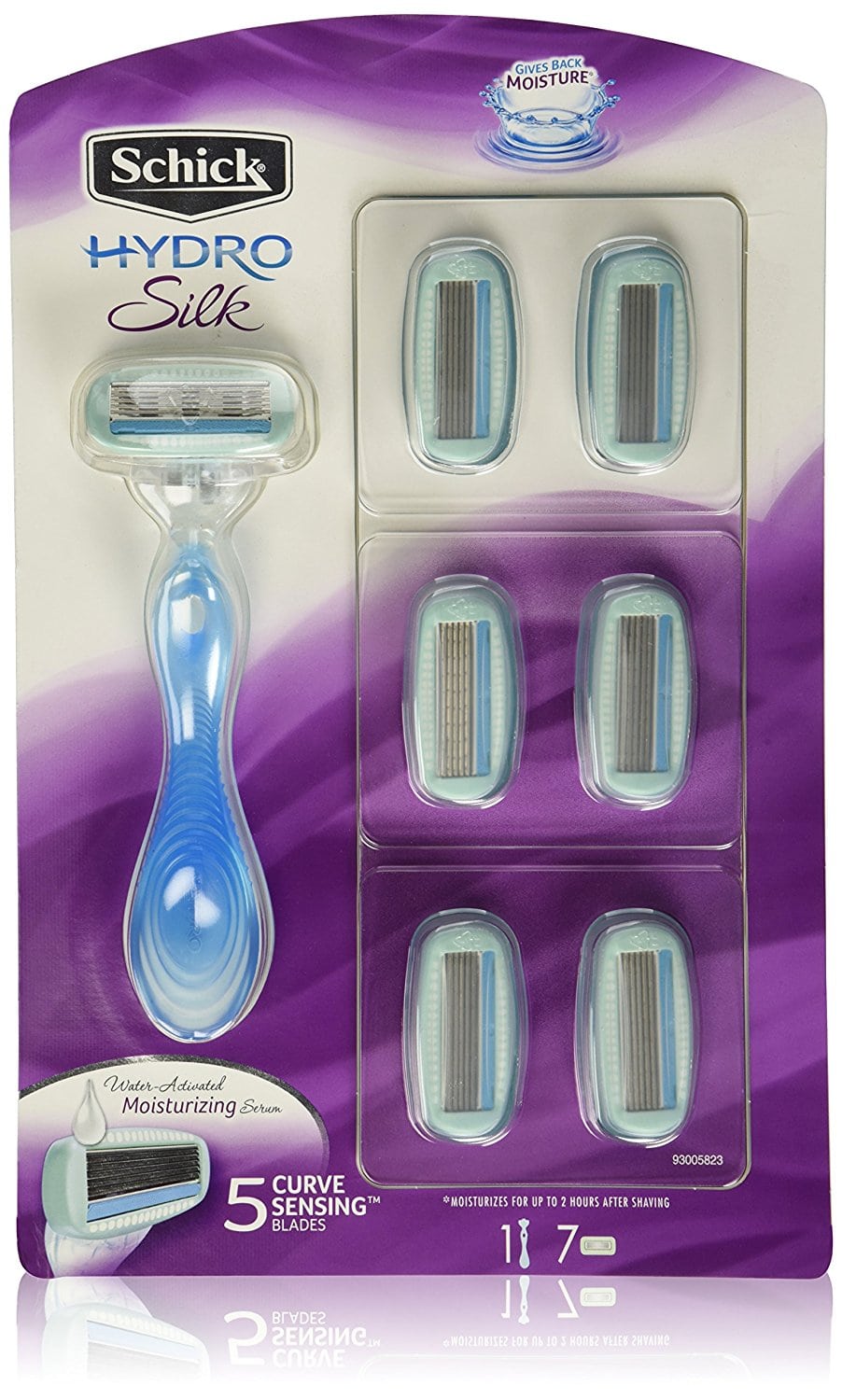 Featuring water-activated Hydra-Boost serum formulated with shea butter, Schick Hydro Silk moisturizes your skin for up to 2 hours after shaving. Women who use this product are assured of a soft, healthy-looking skin aftershave. This product is refillable and the refills feature waterproof packaging that protects blades until they're ready to be used. Each blade includes unique skin guards to smoothen skin and help prevent irritation.
Pros:
This razor can last 3 weeks for any new purchase
Its carefully formulated serum cares for super sensitive skin
Cons:
The Hydra-Boost moisturizing property might not last as long as anticipated
Verdict:
The water-activated moisturizing serum property of this product helps replenish skin's natural moisture for up to two hours after shaving. This capability undoubtedly keeps your skin nourished and smooth after each shave. This product is entirely ideal for women with extra sensitive skin and as such qualifies to find a spot on our list of best razors for women.
Schick Intuition Pure Nourishment Moisturizing Razor Blade Refills for Women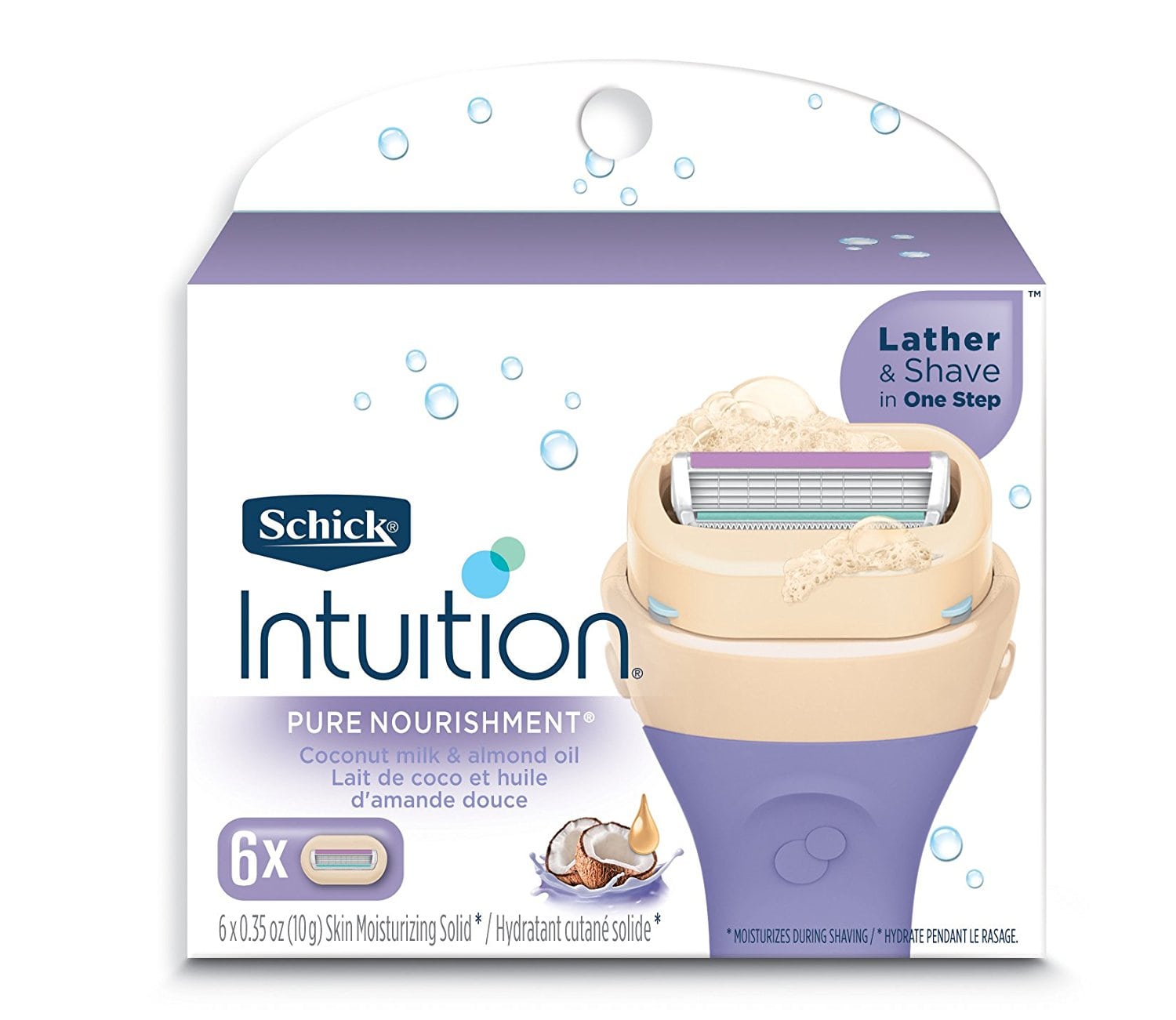 The Schick Intuition Pure Nourishment Moisturizing Razor Blade Refills for Women offers a unique skin conditioning formula for women. With its coconut and almond oil properties, it helps moisturize your skin during and aftershave. This product leaves your skin looking smooth and radiant after each shave. It comes with 4 thinly cut blades that deliver incredibly close shave. Its pivoting head accurately contours the natural curves of a woman's body. You would love to shave with this product repeatedly once you make your first purchase.
Pros:
Pivoting head minimises nicks and cuts
Four blades that allow for precise shave
It comes with lather and moisturizers during shaving
Cons:
The conditioner on the blades melts easily with water
Verdict:
This is a meticulously manufactured razor for women. It is quite affordable taking into cognisance the smooth shave it gives you. Good enough, the moisture strip does not have noticeable fragrance whether pleasing or otherwise. At such people with allergies wouldn't have a problem using this product. You wouldn't hesitate to purchase this product again after your very first use.
Conclusion:
Women desirous of a smooth shiny after shave skin can always rely on the products carefully reviewed here to deliver that young radiant looking skin. These Best Razors For Women have been carefully designed, manufactured, tested and guarantee an appealing after shave skin. Fortunately, the prices of these products are quite affordable that you wouldn't have to spend a lot to purchase even the most expensive of them all.