More and more women choose walking as their routine activity for either their physical well-being or quest to lose weight. This is because energetic, fast and quick walk around the block or parks can be a good way of shedding off some calories. But this can't be without having a quality walking shoe handy. We've searched the internet to gather and analyze the best walking shoes for women considering the common issues a lot of women encounter including arthritis, bunions and more.
We also tested some of the products considering quite a number of walking shoes for women in the market. During our test, walking shoes like Reebok N Cushion, Skechers Performance Women's Go Walk 3 Walking Shoe, ASICS Walking Shoe and others won our hearts for their ability to withstand different kinds of floors and provide unrivaled comfort and support.
Beyond that, some of the shoes come in different designs and vibrant shades to suit the fancies of style-conscious women.
Another common thing among the shoes is the advanced durability and comfort they offer, which to us are matchless and first-class.
The Most Comfortable Walking Shoes for Women
Below are the top recommended walking shoes for women who love the great outdoors:
New Balance Walking Shoes for Women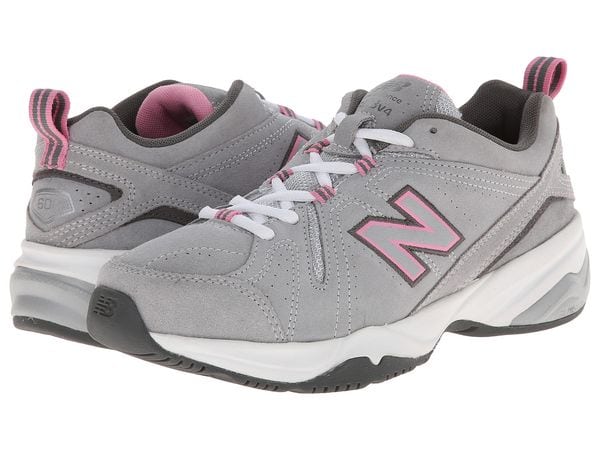 New Balance Women's Shoe is an affordable, leather all-rounder shoe that can be used for walking as well as training. It is probably the best selling walking shoe on the list for its ability to tackle most terrains. Besides its brilliant ability to handle different terrains, New Balance Women's Shoe places comfort first offering dual-density foam padded collar, ABZORB® cushioning and compression set features DuPont™ Engage® and an EVA foam footbed. We love that it represents its name providing ultra-balance to the wearer.
One downside to this shoe for us is the fact that it is not the slickest of shoes we tested but it is durable, comfortable with a tough leather. Flexibility is another benefit to this shoe with an outsole that allows you to move freely. The sole is also designed to take you through hours of wandering without hurting your feet. It features a lace-up closure which is comfortable to handle.
Pros:
It provides you with full support and cushioning to walk miles. 
They're ideal for transitioning seamlessly from trainers to walking shoes and to other purposes.
Super comfortable enough to impress any client.
Nice design that can impress any client.
It is durable
It comes in different impressive colours
Cons:
Maybe bulky for some who prefer walking in lower soles.
Verdict:
If you want a multi-functional shoe that can serve as a walking shoe as well as a trainer, then you should pick this shoe. The leather upper with synthetic overlays will ensure your shoe lasts you for years.
Saucony Grid Omni Walker Walking Shoe for Women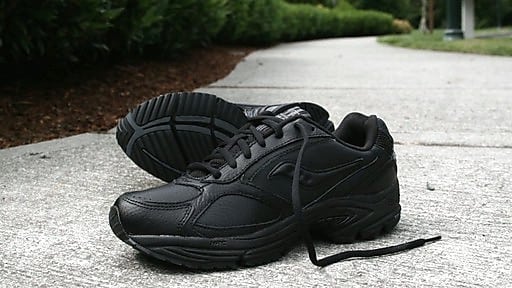 Saucony Women's Grid Omni Walker Walking Shoe is a high-performing shoe featuring a superior leather and rubber sole. It is particularly hard to find a shoe in its category that can fit nearly all kinds of feet size, but that's not the case with this Saucony walking shoe which can comfortably fit those with even wide and flat feet.
For its top-quality cushioning and heel-centered stability, Saucony walking shoe is safe and comfortable to work with. With asymmetrical sole which grants additional bio-mechanical fit and a responsive EVA or rubber materials used for its construction which provides enough cushioning and support in the right places, you are bound to experience wonderful transition.
We found the premium sock liner which makes it more comfortable to be an amazing addition. Although it can be used for different purposes, it is specially designed for walking.
Pros:
It fits those with wide and flat feet
It is affordable
It is versatile and serves different purposes.
It is safe, stylish and reliable
Delivers a smooth walking transition
Great arch support
Can be worn for a longer period without discomfort
It is durable and affordable
Cons:
Verdict:
This is a go-to shoe when balanced stride is your priority. There is a walk Track patented outsole which facilitates an awesome transition. Stability and comfort are also assured with this shoe. However, if you are mindful of colors and love to choose from variety, you may look elsewhere on the list as the shoe provides limited color choices.
Skechers Performance Go Walk 3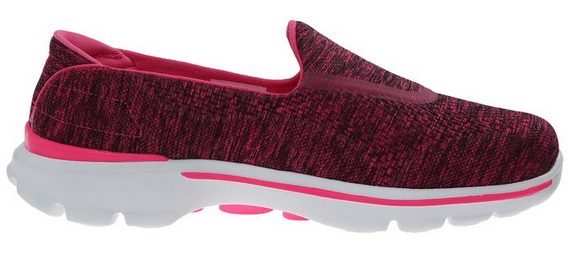 Skechers Performance Women's Walking Shoe is a well-reputed shoe that ensures you walk in ultra comfort with a high-quality sole and balanced interior. Beyond winning highly in terms of comfort, the shoe has a roomy toe box that delivers enough flexibility for your toes so no toe pains.
Additionally, there is a stretchable top fabric that easily conforms to the shape of your feet. Unlike Saucony walking shoe, it comes in a variety of colours ranging from casual to bright and interesting. You don't have to wear socks if you don't want especially during summer; Skechers is designed to be worn without socks.
The colour variations give you the freedom of choosing what you want especially if colour matters to you. We immediately fell in love with its lightweight, weighing only 4.5 oz as well as its thick sole at first sight. You will love the Goga pillars technology on the midsole and the Goga mat tech on the outsole.
You are sure of a enjoying a more responsive walking experience for the shoes GogaPillars sensors which supply feedback and flexibility.
Pros:
It is extremely lightweight yet durable
It is flexible and supportive
There is a memory foam padded heel cup which ensures you a stay-put fitting and comfort.
It features a fashionable design with fine stitching details that can impress any woman.
Offers sufficient traction without compromising durability
Extremely comfortable feel
It is breathable and absorbs impacts with its bumps.
Awesome slip-on shoe
Very affordable for the value you get
Cons:
On the flip side, it does not provide  enough arch support, hence not appropriate for running or brisk walk
Verdict:
This is a really great product for consistency walking. This is the best choice for very active women who walk on a regular basis but maybe have gone through a lot of footwear in the past seeking for comfort. It helps eliminates any complication that would arise from using poor quality shoes for walking by being absolutely cushy when worn.
Despite being a great shoe for walking, the shoe may not provide enough arch support for running long distance, hence we recommend to keep it simple at walking miles instead for running.
Read Also: BEST HIKING SHOES FOR WOMEN – WOMEN'S HIKING SHOES
ASICS GEL-Tech Neo 4 Walking Shoe for Women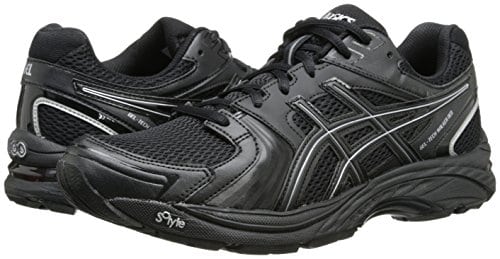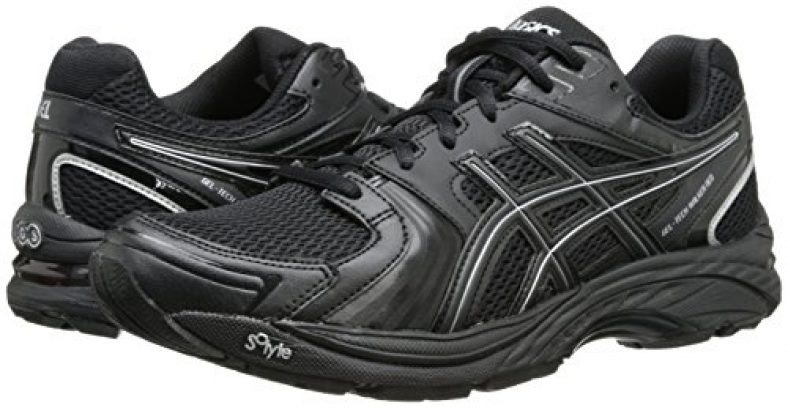 ASICS Women's GEL-Tech Neo offers synthetic layers of all-weather protection, outstanding upper fit as well as numerous other features. One great feature of this shoe is its rearfoot and forefoot GEL technology which reduces shock during toe-off phase and impacts.
Also, the upper area is made of a stretch material which minimizes buckling and possible irritation. Along with the positive features that made this shoe a nice choice, it has a sporty design that makes you look quite put together in it.
As for comfort, it has a Solyte gender-specific midsole which is super light without compromising other properties. The sole also gives you the stability and support you need for many miles of walking. The breathable upper mesh and Ortholite sock liner add more internal comfort and microbial protection. It has a rubber outsole known to be greatly durable and comfortable.
When it comes to weight, it is below our expectations (10oz) and feels so soft on the feet.
Pros:
Supplies excellent upper fit
Delivers absolute comfort
Keeps the foot fatigued free
Provides sufficient arch support
It is made of high-quality fabric that doesn't wear or tear easily.
It keeps the feet relaxed with the help of GEL cushioning system
Cons:
It is a little more expensive compared to some on the list
Verdict:
ASICS Women's GEL-Tech Neo 4 is literally designed for athletic walking because of its high rebound cushioning which will help you walk through those miles blissfully.  It is comfortable, durable and exceptional.  It comes at a slightly higher price but if values are more important than price to you, then this is a great bang for the buck.
Reebok Work N Cushion Walking Shoe for Women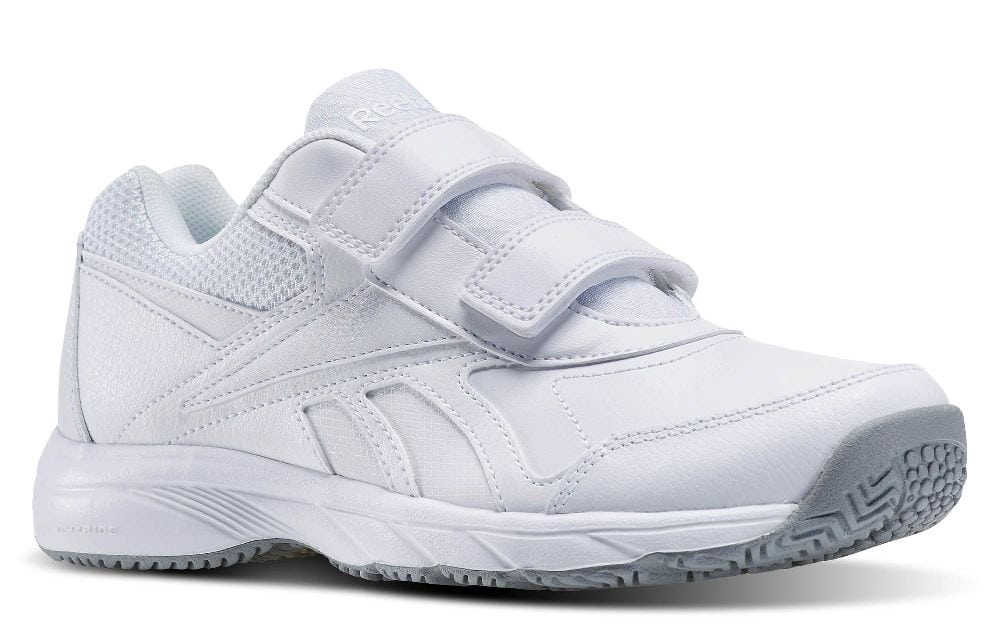 Reebok makes quality athletic shoes and this Reebok Women's Work N Cushion Walking Shoe is no exception. N Cushion walking shoe is a breezy comfort shoe that can take you miles without being an unbearable load to your feet. It is ultra-light and soft yet exceeds our expectation speaking of durability.
We also found that more than keeping the foot easy and stable, the shoe offers a snug fit and adjust to different pressure points. It is a great choice for women looking for easy to wear yet fashionable walking shoe for its lace-up closure. It has an oil and slip- resistant outsole with a beveled heel that stimulates forward movement.
While this shoe is a dynamic option, it comes in either white or black which may discourage those who are particular about colours.
Pros:
Resists hindrances that will affect your walking routine
It is feather weighted
It is highly flexible
It is a super comfortable choice
Gives you superior support in any environment you are walking
Cons:
Comes in limited colour choices
Maybe pricey for some
Verdict:
Reebok walking shoe brings all the desired features for athletic women who need comfort and care for their feet. Durability is a great word for the shoe and it seems very soft to work with. However, you have limited colour choices to make but if colours aren't your top priority then is a winner option.
Read Also: BEST HIKING BOOTS FOR WOMEN: QUIT THE BURDEN ON YOUR FEET
ASICS Gel-Quickwalk 3 Walking Shoes for Women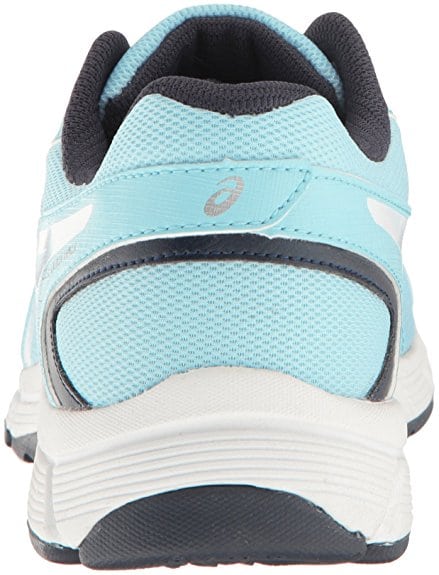 Made of textile and synthetic, this ASICS Women's Gel-Quickwalk 3 Walking Shoe offers only three colours but is specially made to cushion and pet the feet while you walk. Boasting of breathable mesh, comfortable and snug fit as well as ankle collar for comfort, the shoe just like others on the list gives you out of the box physical ease and freedom.
As a matter of fact, it is a nice choice for everyday escape for its softness and ease of use which protects your feet from being hurt. It offers the best value on the list without compromising necessary properties of a quality walking shoe. The rubber sole provides absorption and cushioning while the grooves at the forefront offer convenience for every step. Rearfoot GEL cushioning technology makes walking so effortless.
The shoe also has Acronym for ASICS high abrasion rubber strategically placed in important areas of the sole for advanced durability.
Pros:
It is elegant, comfortable and durable
well supported for feet and ankle
There are several colours to choose from
Delivers what it promises
has a nice design yet lightweight
Cons:
Not plenty colours to pick from
Verdict:
No matter where and how long you walk, ASICS Quickwalk shoe for women will surely provide you with that confident feeling you need. But on a downside, there isn't a lot of colours to choose from with only three available, the design compensates for this shortcoming.
Read Also: BEST RUNNING SHOES FOR WOMEN
Conclusion:
These shoes are undoubtedly manufactured to provide stability, flexibility, durability, fit and comfort for every woman whose job is needed to stand for a long period or who likes adventure. Through above list of best walking shoes for women, you will select nothing but one of the best high-quality shoes in the market.