A bob haircut is a type of women's hairstyle where the hair is equally cut around the head at about the jaw level with the front often free or styled with bangs or fringes. The evolution of Bob haircuts has seen numerous variations that make use of different lengths, textures, cuts, and vibrant colors to create unique finishes.
For a hairstyle that doesn't require an entire day at the salon, bob is an amazingly classy hairstyle that looks fantastic on different face shapes. Furthermore, it never goes out of style and suits both young and old alike. Whatever your beauty inspiration is, be sure you would find a style that works for you when you look through our selection of 45 bob haircuts and hairstyles for modern women.
Bob Haircuts are Classified Into 3 Based on Hair Length
One of the easiest ways of classifying bob haircuts is by their lengths. Going by this parameter, we have long bob haircuts, short bob haircuts, and medium bob haircuts
Long Bob Haircuts and Hairstyles
If you do not want to take the risk of cutting off most parts of your hair and would like to keep your options open, then a long bob haircut will work quite well for you. This style is an evergreen one and has been favored by Hollywood celebrities and notable politicians alike. It also needn't be boring as it can come with bangs, shags, or in inverted styles.
Short Bob Haircuts and Hairstyles
This is for those that are quite sure about what they want to do with their hair and have no second mind. The short bob haircuts can take the form of pixie cuts, stacked layers, etc. You can also liven things up by putting in curls or even coloring your hair entirely if that is your desire. Short bob haircuts work well for women of all ages.
Medium Bob Haircuts and Hairstyles
If you do not want to go big or go home, you can also settle for the medium bob haircuts and hairstyles. You can style this in a variety of ways including layers, waves, and curls. You can also get a bang that entirely covers one part of your face if you don't mind the occasional flipping. Medium bob haircuts work nicely for those that that have chubby or round faces.
Bob Haircuts and Hairstyles for Women
Fine Hair Layered Bob for Thin Hair
Layered Long Bob Haircut
Short Layered Bob
Choppy Layered Bob for Thick Hair
Thick Hair Medium Layered Bob
Undercut Pixie Bob Haircut
Low Maintenance Pixie Bob Haircut
Pixie Bob with Bangs
Choppy Pixie Bob
Layered Pixie Bob
Short Curly Hair Bob
Elegant Wavy Bob Hairstyle
Curly Bedhead Bob Hairstyles
20's Inspired Bob
Crimped Bob
Long Bob Haircut with Bangs
Short Bob Haircut with Bangs
Layered Bob Haircut with Bangs
Long Bob with Bangs for Thin Hair
Curly Bob with Straight Bangs
Short Curly Shag
Shaggy Lob
Modern Shag Lob
Tucked Shaggy Bob
70's Shaggy Bob
Bob Box Braids Hairstyles
Half-Up Half-Down Bob Braids
Bob Braids with Flipped-In End
Fulani Braids with Fanned Ends
Colorful Bob Braids
Inverted Bob Curly Hair
Long Inverted Bob Haircut
Fine Hair Tapered Inverted Bob
Thin Hair Inverted Bob
Blue Ombre Inverted Bob Hairstyle
Short Stacked Bob Haircuts
Fine Hair Stacked Bob
One-Length Stacked Bob
Curly Stacked Bob with Bangs
Permed Stacked Bob
Middle-Parted Lob
Side-Parted Two-Layer Bob
Bob with Heavy Fringe
Black Bob Hairstyle with Weave
Quick Weave Bob Hairstyle
Bob Haircut with Layers
One of the ways to get a bob haircut is with layers. This perfectly comes in handy for people with thin hair or fine hair as it helps make their hair look fuller.
1. Fine Hair Layered Bob for Thin Hair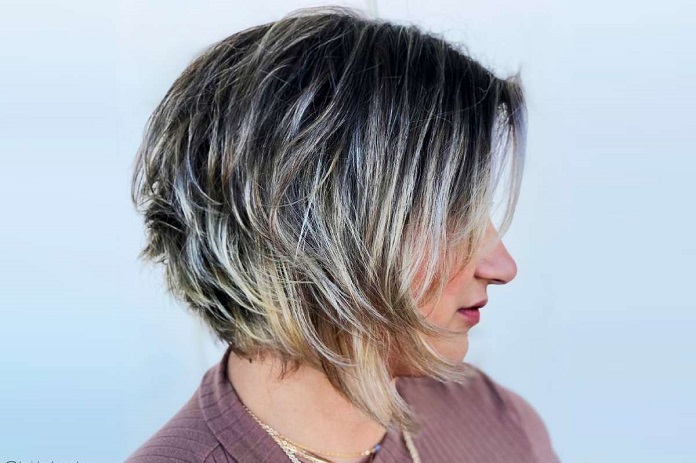 If you have fine hair, the aim is to go for a style that will create that illusion that your hair is fuller than it actually is. One hairstyle that can help you achieve that is the fine hair layered bob for thin hair. This classic style is suitable no matter your age. Just remember to get your stylist to keep the layers long but few as over-layering will now make your hair look sparse and thin.
2. Layered Long Bob Haircut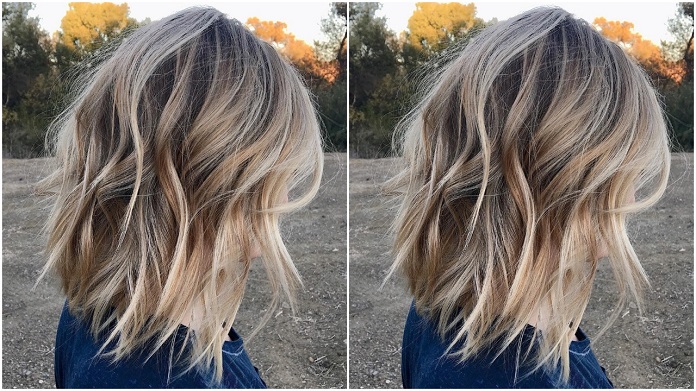 Most people erroneously assume that bobs are usually short in length but this is not so. If you cherish your long tresses but will love to get a bob, then you can get the layered long bob haircut. This is more beautiful than just the ordinary bob – given the layers that add a bit of drama to your look. Whether you are going to the office or enjoying a day at the beach, this style will serve nicely.
3. Short Layered Bob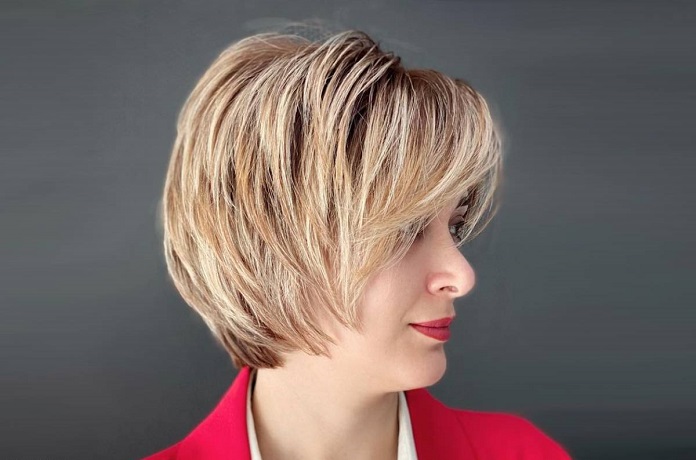 This is another bob hairstyle that will do quite nicely for both formal and informal occasions. It suits all manners of facial structure and is quite easy to style. It is also quite convenient as it stays out of the way while you go about your various activities. To switch this style up, we suggest you ditch your natural hair color for an eclectic shade such as cobalt blue, burgundy, etc. Also, make sure to protect your dyed hair color by using the appropriate shampoos and conditioners.
4. Choppy Layered Bob for Thick Hair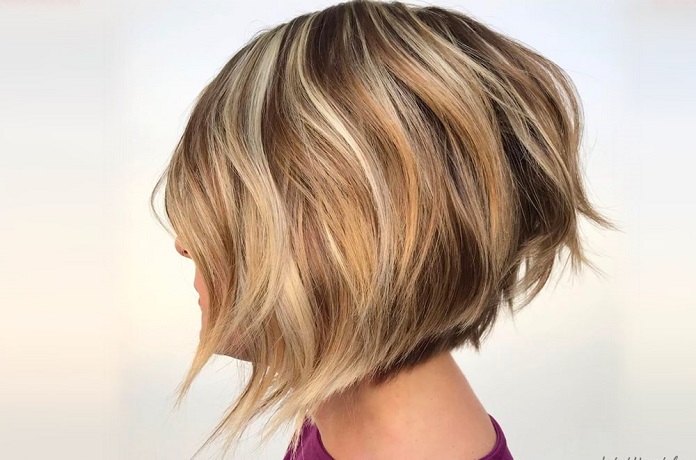 Thick hair is quite lovely but it can also be a bit too much to handle. If you have gotten to that stage where you need something that is easy to manage, then try the choppy layered bob for thick hair. While most bob hairstyles will make you look a bit formal, there is no mistake of that happening with this particular cut which is guaranteed to have you looking like the life of the party.
5. Thick Hair Medium Layered Bob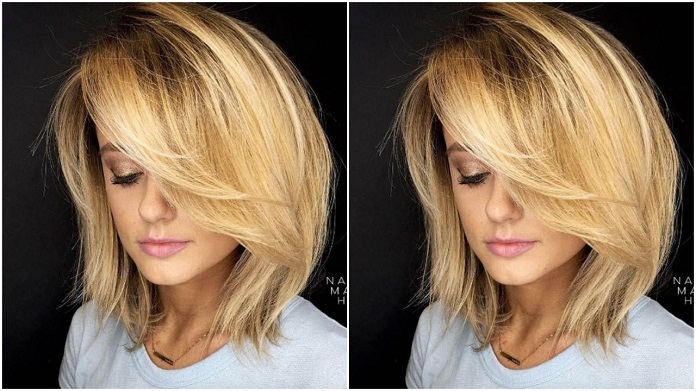 This is another bob hairstyle that comes in handy for those that are not willing to get rid of their long tresses just yet. This style will have you looking trendy and beautiful and another important thing is that it gives you the freedom to be creative. If you feel like waves on a particular day, you can have that put in. If you decide on curls for another day, you can also get them.
Pixie Bob Haircut
From Rihanna to Kris Kardashian, some of our favorite Hollywood celebrities have rocked pixie bob haircuts and there is no reason for you not to.
6. Undercut Pixie Bob Haircut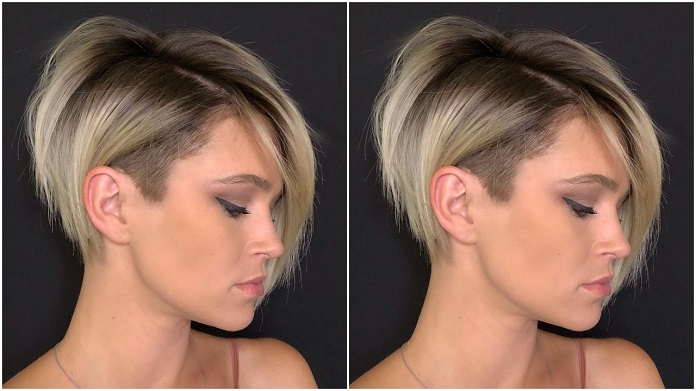 If you are not too attached to your hair, then give the undercut pixie bob haircut a trial. This will require you to completely shave off some portions of your hair but you can trust that it will be well worth it. This style will have you looking chic and the beautiful thing is that you can style it in different ways, be it a center part, some bangs, or even a bowl cut. Another good thing about this style is that it works for both silky hair and even natural black hair as well.
7. Low Maintenance Pixie Bob Haircut
Janelle Monáe is not only a musical star but also a hair icon. Whenever the singer turns up on the red carpet, you can be sure that there is something wonderful that you can copy from her. One of such is this really short pixie cut that she has on. This is as low maintenance as a pixie bob haircut can get as it will be no trouble at all taking care of it each day. To keep things stylish, you can borrow a leaf from Monáe and use a bejeweled hairband to beautify the cut.
8. Pixie Bob with Bangs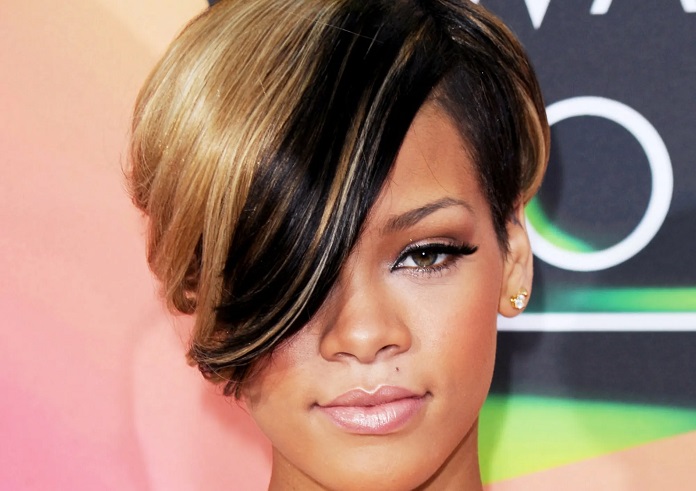 From Jennifer Hudson to Rihanna, some of your favorite celebrities have tried out the pixie bob with bangs and there is no reason you should not jump on the trend. If you find the bangs troubling, you can get them at a short length but if you are perfectly at home with that stylish maneuver of flipping it out of your face every few minutes, then you can get your bangs in a long length.
9. Choppy Pixie Bob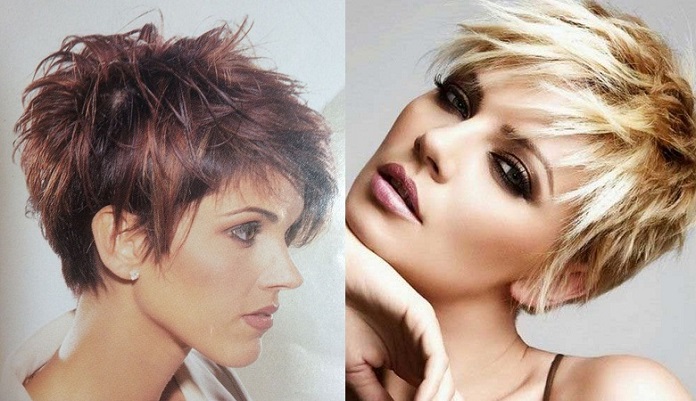 If you are going for an edgy look, then this choppy pixie bob will serve quite nicely. This particular style is one that flatters basically every type of facial structure out there be it angular, oval, round, etc. This cut is also an evergreen one that never goes out of style, meaning that there is no chance of you committing a fashion faux pas whenever you step out with it.
10. Layered Pixie Bob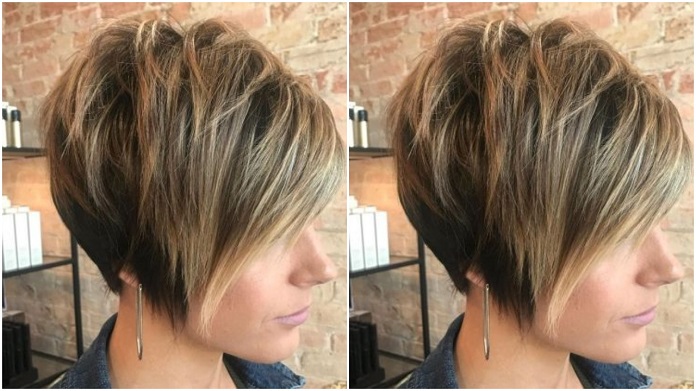 This style has become so popular over the years that one might be put off by the fact that it is a bit common. I can however assure you that it is still a good one to try out. To stand out, you can put some highlights into your hair. You can also get highlights that will sharply contrast with your natural hair color for a look that many would want to imitate.
Curly Hair Bob
Who said bob haircuts were only for straight hair? Come along and discover bob styles for your curly hair, be it long or short.
11. Short Curly Hair Bob
If you are blessed with a halo of curls, then you can style it into a short curly hair bob. This style serves both those with curly silky hair and those with curly African hair. Even if your hair is not naturally curly, you can also create this style by putting in some curls artificially. To maintain this look, make sure to invest in products such as curl crème, mousse, hair spray, salt spray, and deep-conditioning treatment.
12. Elegant Wavy Bob Hairstyle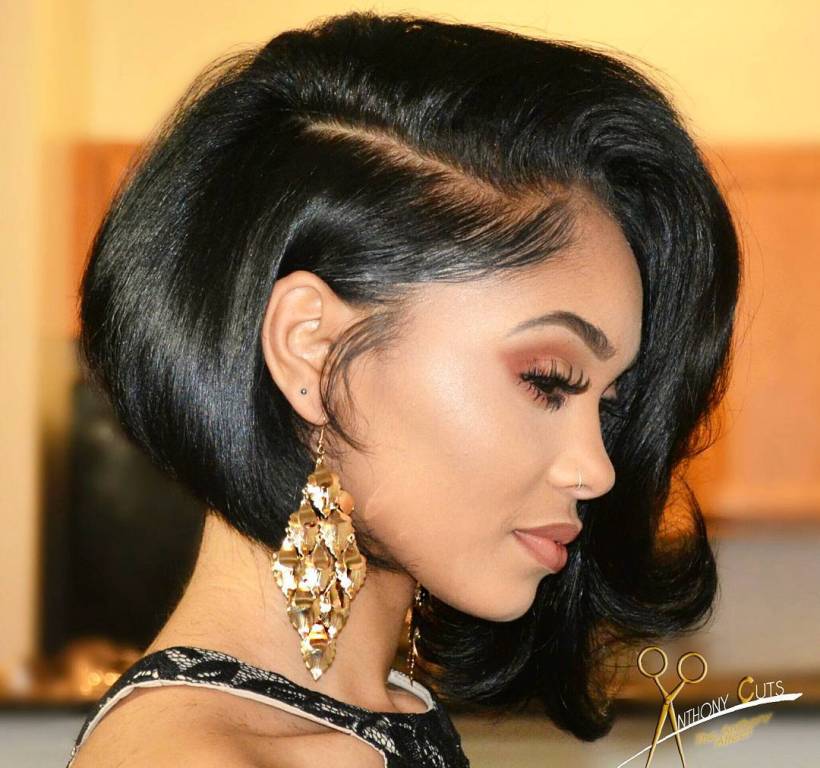 The effortlessly classy nature of this stylish bob hairdo makes it perfect for special occasions. The look oozes elegance from the smooth texture of the hair to the sleek side-part which helps to distinguish the different lengths of both sides and enhances the asymmetry of the look. Then, there are the waves that are thrown in to have it look exquisite and stunning. This elegant wavy bob hairstyle will suit people with silky hair. However, if you have natural African hair that is strengthened or relaxed, you can also get it as well.
13. Curly Bedhead Bob Hairstyles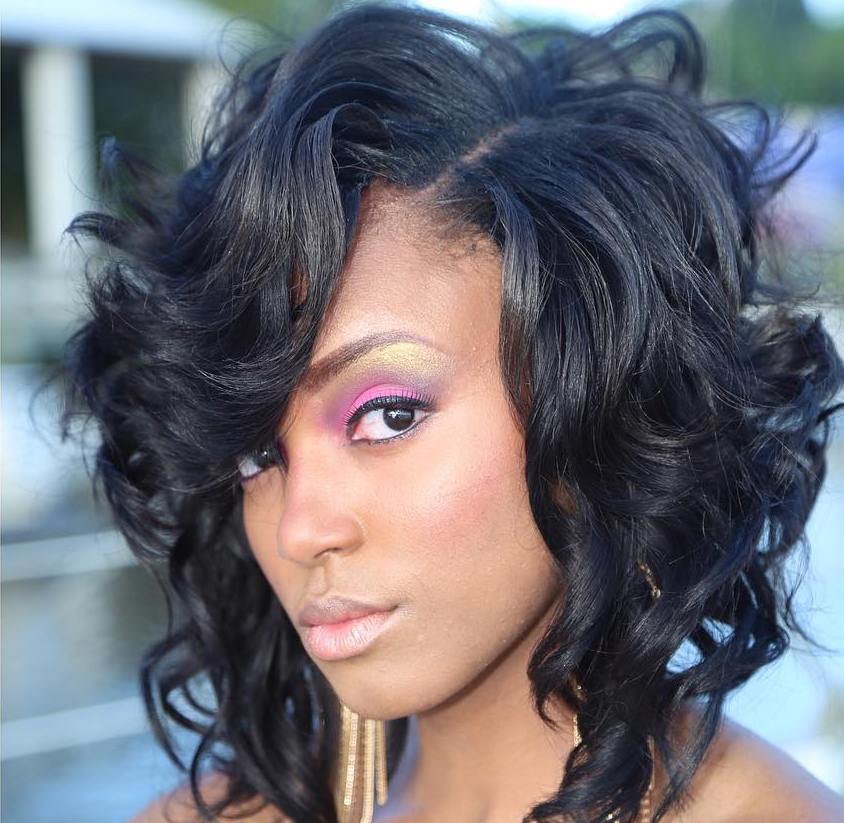 Letting your curls run wild is a very sexy way to show off your feminine side. Short-haired bobs can use a bit of character such as tousled curls to add natural texture, enhance the volume, and create the impression of a whole lot of sass. You can also use a slight side part to give it some distinction. This curly bedhead bob may look difficult to get but it's not. Just shampoo and condition properly. Then fix in some rollers overnight. In the morning, you can remove them and run your hands through the curls to get that tousled look.
14. The 1920s Inspired Bob
If you are a big fan of vintage looks and would like to recreate one, perhaps for Halloween, then you can try this 20's inspired bob that actress, Logan Laurice, has on. This look takes us right back to the good old days with the slick curls put in. Laurice also goes the extra mile with finger waves that never go out of fashion. This style is quite elegant but it ranks among the low-maintenance bob hairstyles.
15. Crimped Bob
This crimped bob will do nicely for those whose hair is naturally razor straight. You can utilize the flat iron technique to put in some believable curls or waves into your hair, making for that beachy look that declares to the whole world that you are one fun chick. This style suits all manner of hair colors but if you feel the need to switch things up by dying your hair, it will also suffice.
Bob Haircut With Bangs
Bob haircuts can come with full-on bangs, side-parted bangs, and middle-parted bangs, depending on your fancy.
16. Long Bob Haircut with Bangs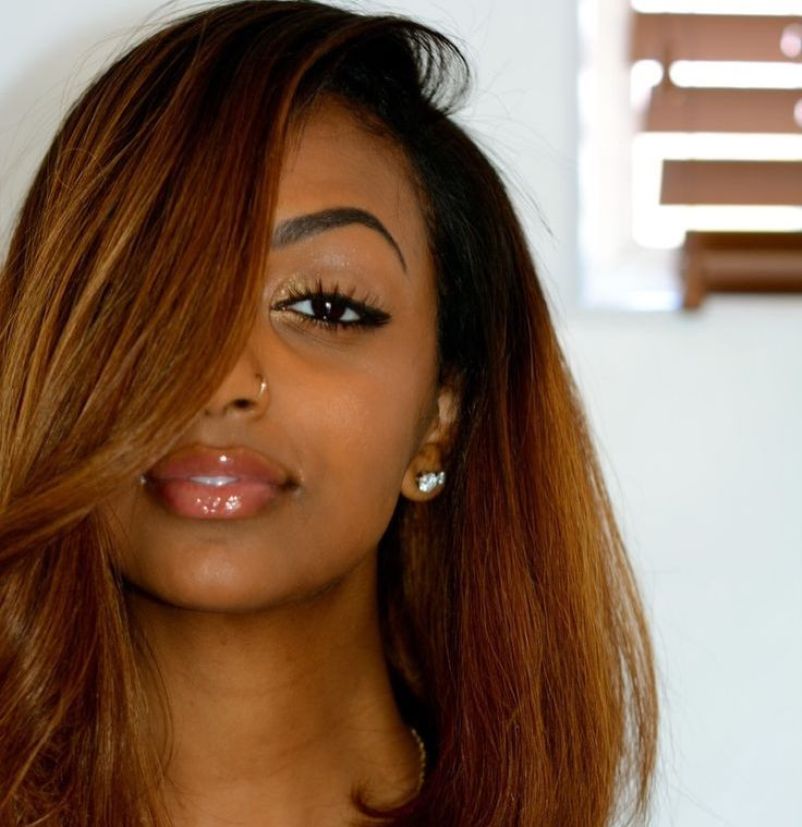 The fact that your hair is long doesn't mean you can't get a bob or bangs for that matter. As shown above, this silky, smooth, long bob haircut with bangs is guaranteed to turn you from an ordinary lady into a celeb lookalike. Whatever the occasion is, just make sure to polish off your look with some nice make-up and outfit and you will be the cynosure of all eyes.
17. Short Bob Haircut with Bangs
One of the most seductive looks is the long, blunt bangs that partially cover one or both eyes. Framed by an evenly cut bob with a regular frame and a neat texture, this is one hot bob hairstyle that will have you looking hot and sexy. If the style gets a bit monotonous for you, you can give it a dash of burgundy or other colored highlights. You can also put in some waves or curls that will spruce up your look for the day.
18. Layered Bob Haircut with Bangs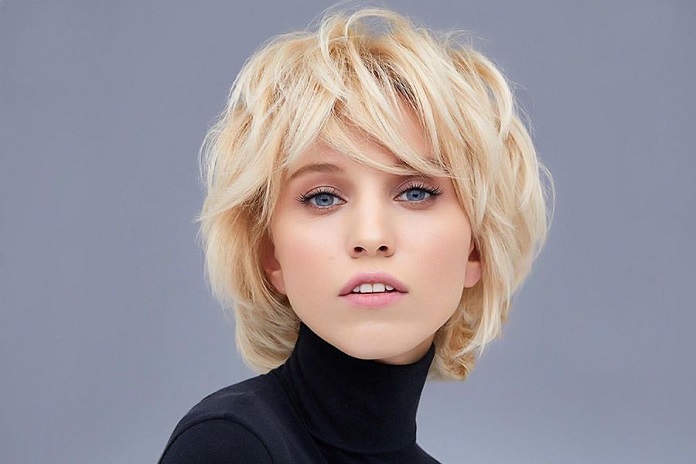 No matter your age or ethnicity, there is a layered bob haircut with bangs out there for you. A simple search through the internet will reveal an avalanche of styles that you can choose from depending on your fancy. You can get the side or center bangs. You can also have your layers as short or as long as you want. Be sure to pick one that will work best for your facial structure though. Soft, wispy bangs, for example, help contrast sharper jawlines, while dramatic side bangs can visually add more dimension to round faces.
19. Long Bob with Bangs for Thin Hair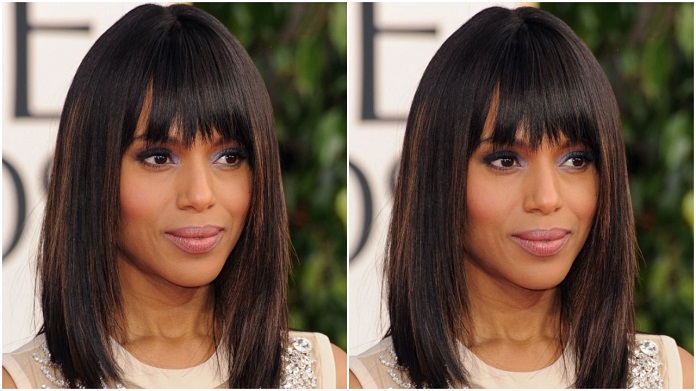 How better to create the illusion of fuller hair than putting in some bangs. You can choose to have your bangs cover your entire upper head or you can divide it into a side part. You can also choose an asymmetrical cut that positions your bang to one side of your face. Whichever you choose, you can be sure that the long bob with bangs is one of the best and evergreen hairstyles for people out there who have thin hair.
20. Curly Bob with Straight Bangs
Whether your bob is long or short, this particular style will work for you. Just use a flat iron to stretch your bangs into a straightforward style, then return back to the remainder of your hair and put in some curls or waves for a look that is edgy, funky, as well as chic.
Shaggy Bob Haircut
Shaggy bob haircuts have been around since the '70s and there is no sign that this particular cut, which is achieved using a razor, is going away anytime soon.
21. Short Curly Shag
Nothing screams 'life of the party' and 'fun' quite like the short curly shag. To get started, you need a quick trip to your stylist to give you the normal shaggy bob layers. The next step will be to curl those layers in a halo that will surround your entire face. This style is quite appropriate for informal occasions such as a wedding party or a night out. You can also rock it for a formal occasion if you so wish.
22. Shaggy Lob
The shaggy lob bears some resemblance to the short curly shag but there are some marked differences. The shaggy lob is much longer in length. Additionally, it tends towards waves more than the regular curls. This style can come in a side part or a center part. You can also choose some bangs if that is your thing. Be you a blonde, a brunette, or a redhead, the shaggy lob is one shabby bob haircut you should definitely try out.
23. Modern Shag Lob
Want to achieve that ultimate boho look? Take inspiration from award-winning actress, Shailene Woodley, and go for the modern shag lob. Instead of multiple short layers, this style is restricted to two layers that are a bit longer than usual. To finish off things, the actress had her stylist work in some bangs parted in the middle. This modern shag lob is quite suitable for young ladies and middle-aged women alike.
24. Tucked Shaggy Bob
Investing in the tucked shaggy bob takes some bucks but it will be your money's worth. To get started, you will need to grow out your hair before embarking on a trip to your favorite stylist. The cut will see some generous amounts of your hair lobbed off but what will remain would still be medium-length. The tucked shaggy bob will frame your face in a nice manner and you can complement it by putting in some colored highlights.
25. 1970s Shaggy Bob
This is another style that lovers of vintage looks will favor. The '70s shaggy bob was popularized by the likes of Farrah Fawcett back in the day but even though she is long gone, it remains an evergreen style that becomes trendy once every few years. You can spice up the look with bangs. You can also put in some waves to keep things fresh and interesting.
Bob Braids Hairstyles
Where are all the ladies who love braids? There is an avalanche of bob braids hairstyles for you to check out. It can be long, it can be short, it can be colorful. It simply can be whatever you want.
26. Bob Box Braids Hairstyles
If you are a big fan of braiding, then there are several bob box braid hairstyles for you. You can choose to get side-parted or center-parted braids. You can also make them asymmetrical or equal in length. There are also numerous colors that you can choose from if you want to get the bob box braids. It is a hairstyle that spoils you for choice and you will never run out of options to try out.
27. Half- Up Half-Down Bob Braids
Bob braids can be beautiful but they may take a lot of time at the hair salon. If you don't have much time to spare, you can resort to these half up half down bob braids. It is a bit large in size and has gold strings threaded through it. It is also further beautified with gold clips at the end. Once your stylist is through, you can gather half of the braids in the front and pack it up while leaving the rest down. This simple move transforms you from the ordinary to a cool chic instantly.
28. Bob Braids with Flipped-In Ends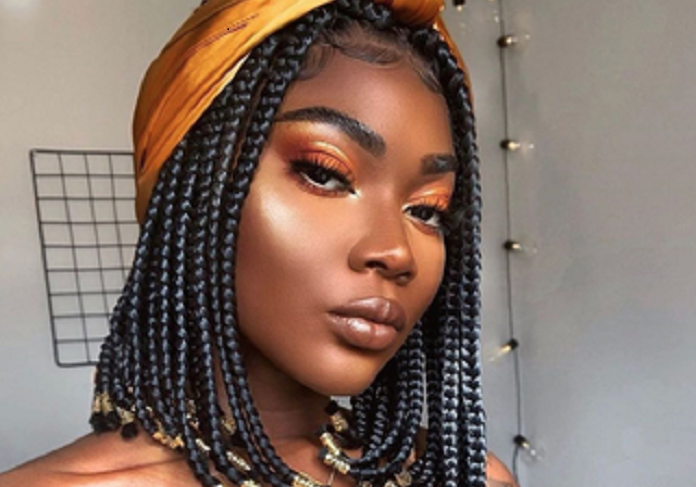 Looking at the picture above, you can already tell that this particular bob hairstyle style is simple and stunning at the same time. The flipped ends take the style from ordinary to extraordinary and you can add extra pizzazz by securing the end with tiny gold clips. If you also want to run some gold thread through it, you are free to do so. This style offers you an opportunity to beautify as much as you want and whatever you do, you come out looking good at the end of the day.
29. Fulani Braids with Fanned Ends
Allure~The Best Hairstyles and Makeup of the 2019 Vanity Fair Oscars Party https://t.co/qC4Ezzg65e pic.twitter.com/B3vDy2Mccd

— Danai Gurira Fans✨ (@DanaiMedia) February 26, 2019
Nothing quite says 'I am proud of my heritage' like this bobbed Fulani braids with fanned ends that Black Panther star, Danai Gurira, rocked to the 2019 edition of the Academy Awards. The hairstyle set the red carpet alight and you can be sure that it would do the same for you if you decide to get it as well. This style strikes a balance between simplicity and glamour, meaning that you can use it for both work and casual events.
30. Colorful Bob Braids
Australian actress, Cleopatra Coleman, channeled her famous namesake in recreating this classic bob braid. She however puts her own unique touch on things by ditching regular colored braids in favor of loud pink braids. You can toe a similar path and get the pink or any other fun color that best works for your skin tone. Whichever color you do, braids are a wonderful way to change your hair color without having to endure the potential damage of bleaching.
Inverted Bob Haircut
An inverted bob haircut tends to be longer in the front and shorter in the back, making for a nice contrast that is guaranteed to look stylish.
31. Inverted Bob Curly Hair
Inverted bobs tend to be short in length but that doesn't mean that you can't get in some curls if you want. As pictured above, the mass of waves in this inverted bob curly hair amplifies its beauty and appeal. This particular style will work well for both young ladies and middle-aged women. Older women can also choose it as it will blend right in with their silvery-colored hair and help to take years off their look.
32. Long Inverted Bob Haircut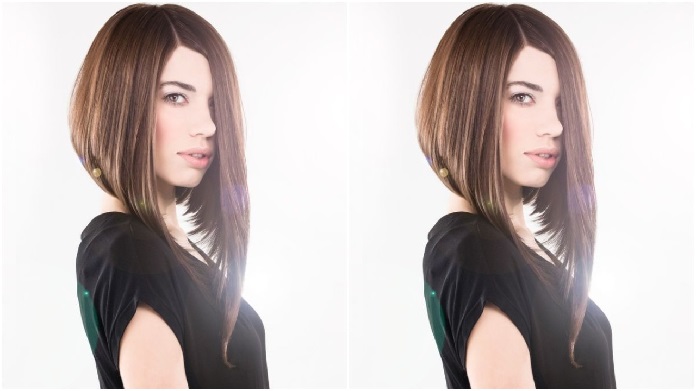 Whether you are scheduled for a high-powered executive meeting or a dinner date, the long inverted bob haircut will do quite nicely. But mind you, it is likely to cover almost one section of your face meaning that you must be adept at stylishly flipping your hair in order for this style to work for you. This style fits in quite nicely with just one color. If you however choose to dye your hair two colors, the result will be equally fantastic.
33. Fine Hair Tapered Inverted Bob
The fine hair tapered inverted bob is another bob hairstyle that ladies with fine hair can use to add some volume to their hair. This style is short and simple but equally elegant and slick. It is also easy to maintain which is always a great thing as you do not want to waste precious hours in front of the mirror each morning.
34. Thin Hair Inverted Bob
The thin hair inverted bob is also another bob hairstyle that enables you to get creative. If you want the bob slick or filled with waves, you can have that. If you want to dye your hair an entirely different color from the natural one, you can also do that. If your fancy is to put in two different colors, you are equally free to do that as well.
35. Blue Ombre Inverted Bob Hairstyle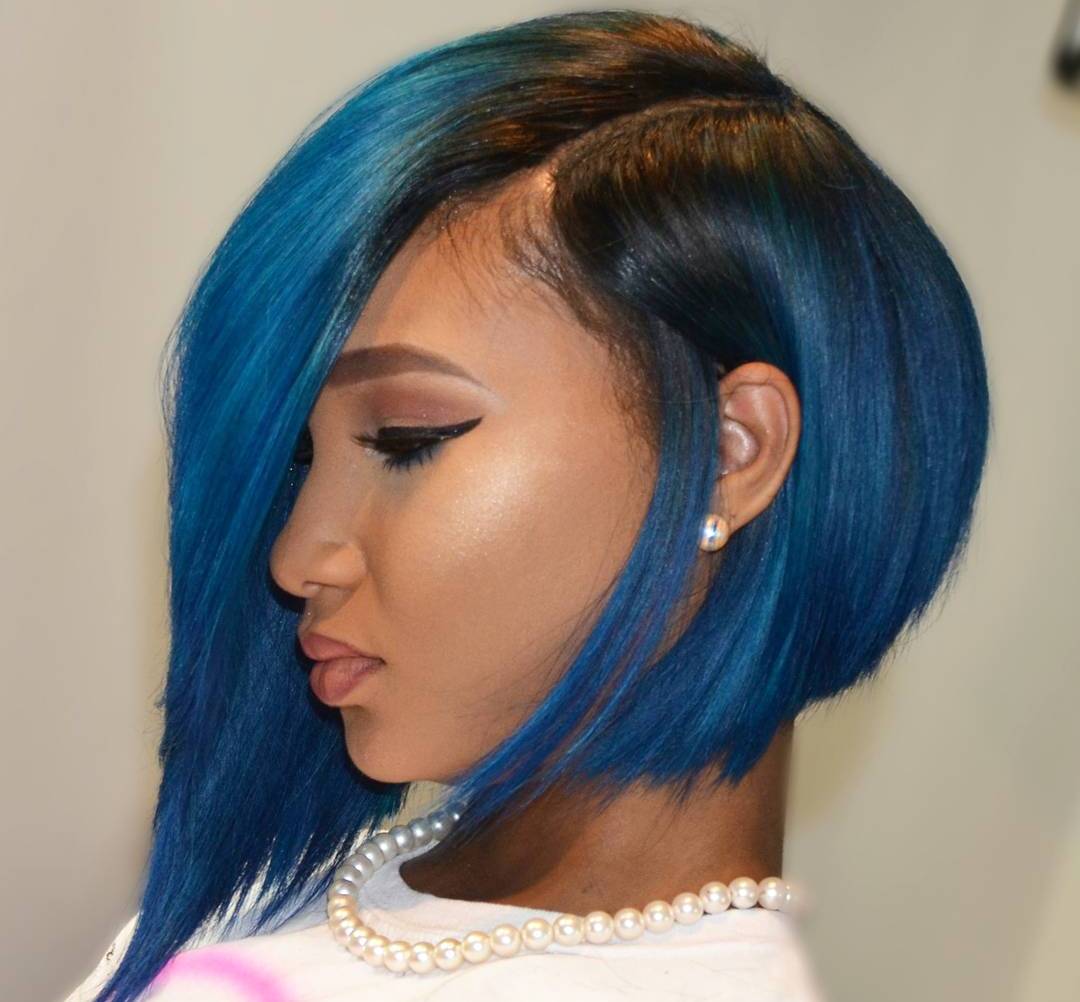 Nothing can spice up your look better than a shock of vibrant color. This amazing bob makes use of crisp edges and uneven lengths to create a stylishly elegant look. The cherry on top of this look is the electric blue ombre color which does wonders in terms of making the look wildly unique. This is the style to get if you want to reinvent your look.
Stacked Bob Haircut
The stacked bob haircut is an equally great bob haircut for people with fine or thin hair as it can make their tresses look fuller.
36. Short Stacked Bob Haircuts
If you are an older lady who has been wondering how to add style to your silvery tresses, you can try this short stacked bob. This will be a breath of fresh air to your looks and liven up your appearance. It will also shave years off your real age, thus keeping people constantly guessing.
37. Fine Hair Stacked Bob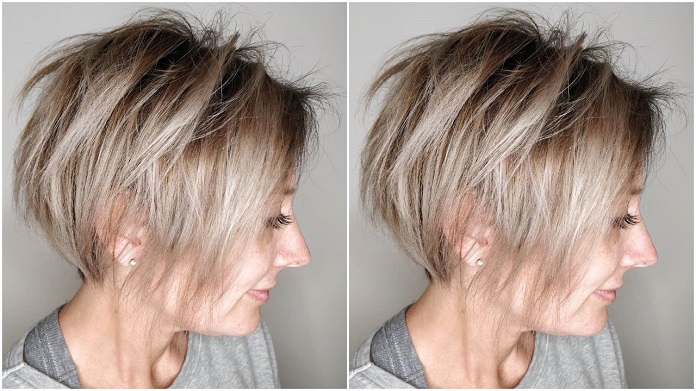 This is another bob hairstyle that is good for people with fine hair. The numerous stacks give dimension and the needed bounce for your fine hair. You can also play with a variety of options for the front part. This could be full-on bangs or bangs parted in the center or by the side. You can also ditch the bangs if that is not your cup of tea.
38. One-Length Stacked Bob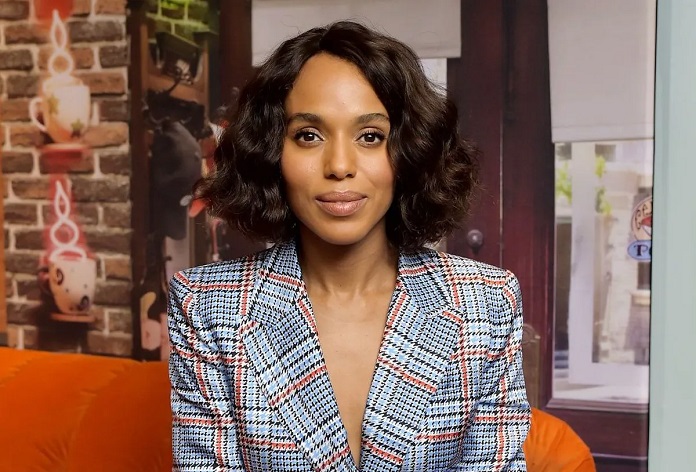 The stacked bob is not the exclusive preserve of ladies with silky Caucasian hair. If you have African black hair that is straightened or relaxed, you are also free to join the party just like Kerry Washington above. The Scandal star has on a one-length stacked bob which is perfect for a variety of activities. It is also low maintenance, meaning that you can preserve the look and get it to last for several days and even weeks.
39. Curly Stacked Bob with Bangs
The curly stacked bob with bangs proves that bobs needn't be such a straight-laced affair. This can come in handy for those with naturally curly hair and those who artificially put their curls in. whichever category you fall under, this style will have you looking radiant and gorgeous at the end of the day.
40. Permed Stacked Bob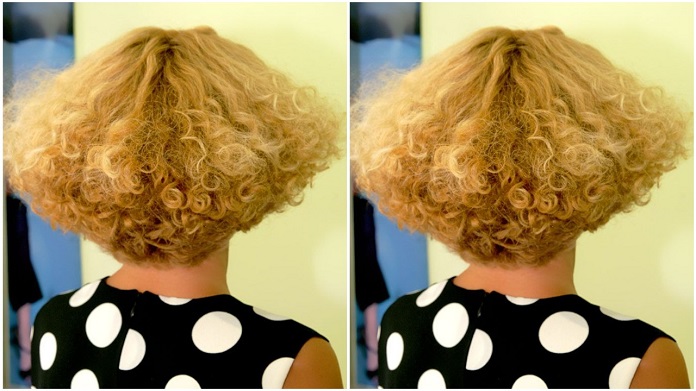 Another fun take on the stacked bob hairstyle is the permed stacked bob. The simplicity of this style belies its elegance but as you can see from the picture above, it is nevertheless a beautiful one. The stacked bob fans out into tiny curls at the end which enhance the style and create dramatic flair. To keep this dramatic flair in place, all you need is to apply styling mousse. You can then gently thread your fingers through the curls while pushing them up.
Chubby Face Long Bob Haircuts
If you are chubby-faced, then you can check out our selection of long bob haircuts that will frame your face nicely.
41. Middle-Parted Lob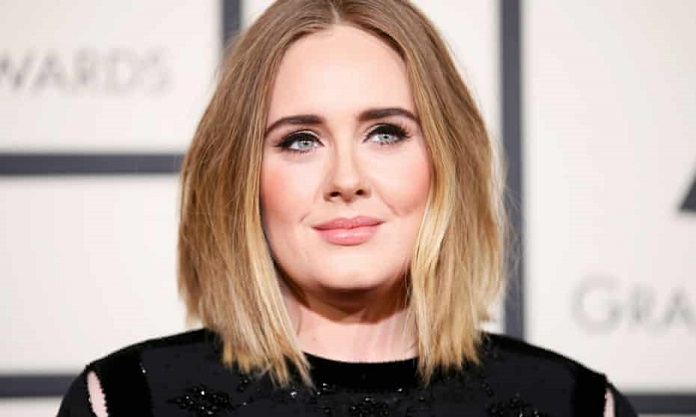 If you have a chubby face, the goal is to get a hairstyle that will make it look slimmer. One style that can do this is this middle-parted lob that Adele once rocked to the Grammys. The style is quite simple and she finishes things off by going for a center part. This look never goes out of style making it a classic chubby face long bob haircut.
42. Side-Parted Two-Layer Bob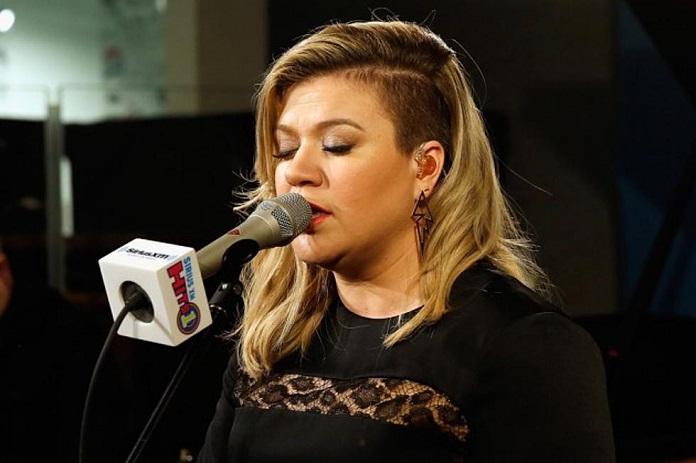 This is another chubby face long bob haircut that one can also try out. This look starts out like just a regular two-layer bob but things get interesting pretty much after this. Rather than a center part, you can sweep your hair into a side part that will cover some part of your face. For the part that is entirely uncovered, you can crop some portions of your hair down to the scalp, making for an enviable appearance at the end of it all.
43. Bob with Heavy Fringe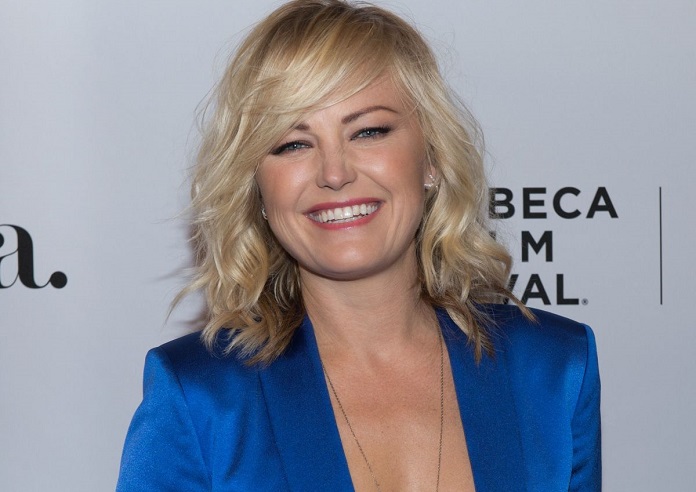 The wonderful thing about this hairstyle is that it will not only take some pounds off your face but will have you looking youthful and fresh. You can curl your fringe in a glamourous side part and for the remainder of your hair, you can put in waves or curls as desired. Make sure your hair is properly shampooed and conditioned to spark life into your hair color.
Bob Weave Hairstyles
Bob weave hairstyles come in all types of cuts and lengths meaning that you will be spoilt for choice should you decide to get one.
44. Black Bob Hairstyle with Weave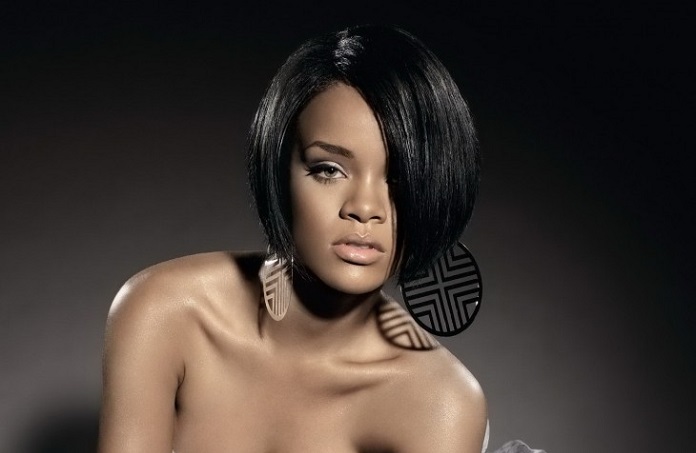 If you are inclined towards a black bob hairstyle with weave, then you have an assortment of options to choose from. You can get your weave in an inverted bob or a layered bob. You can also get a curly weave bob or a pixie bob. If you love to play with colas, then there is also an assortment of colored weave bobs that you can get for your hair as well.
45. Quick Weave Bob Hairstyle
If you are after a quick weave bob hairstyle, try out this superb combination of the androgynous pixie cut with the feminine bob cut. The weighted bangs combine well with the trimmed back to show off the shape of your head and face. Chin-length bangs are recommended in order to pull off this very chic look.