Cristiano Ronaldo's haircut has over time, become one of the trendiest hairstyles for football fans; driven by one of the greatest football players of all time, its popularity has soared in recent times.
It is worthy of note that aside from Cristiano Ronaldo's prowess on the soccer field, he is also idolized as a fashion icon, with his biggest strength being his hair. Over the years, we have seen the star try out several fantastic haircuts, including a few of his own, which never fail to impress. Today, we look to bring to you the greatest all-time Cristiano Ronaldo haircuts to inspire your own looks.
Best Cristiano Ronaldo Haircuts
1. Cristiano Ronaldo Haircut – Vintage Gatsby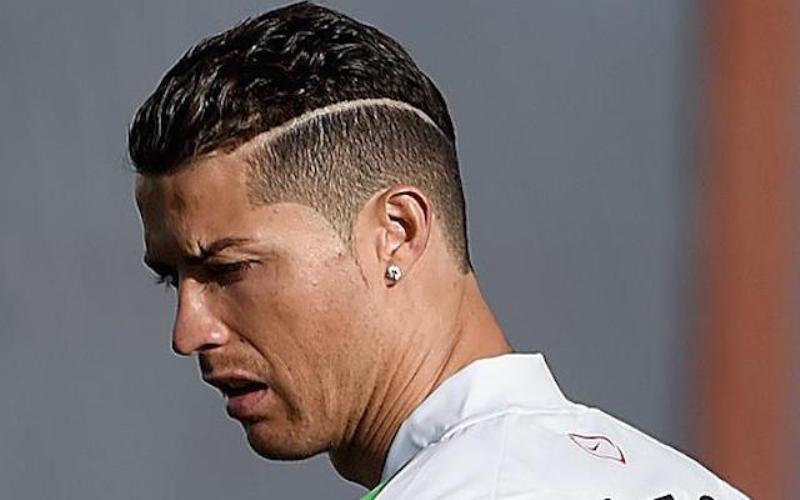 As expected of his taste for classy looks, Cristiano has rocked a vintage Gatsby hairstyle fantastically. Albeit a little short, the haircut lacked nothing in terms of sophistication as it still boasted its trademark slicked hair on top and the distinct hard part on the side.
2. Cristiano Ronaldo Crisp Fohawk Fade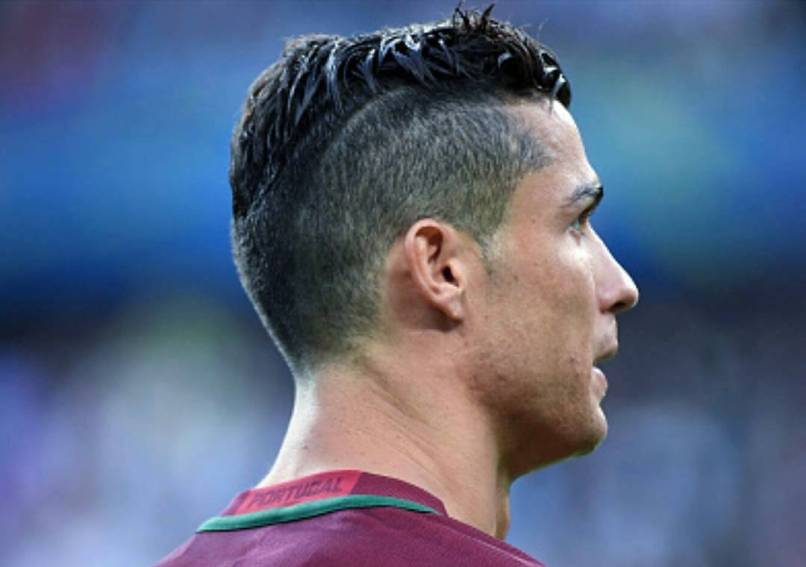 The fohawk was blatantly apparent in this look where he decided to shave the sides a little bit lower than usual to shape the hairstyle. His usual thick glossy locks on top were given a mildly wild texture while the trim at the sides and back was even and showed no tapering whatsoever.
3. Short Pompadour with Fade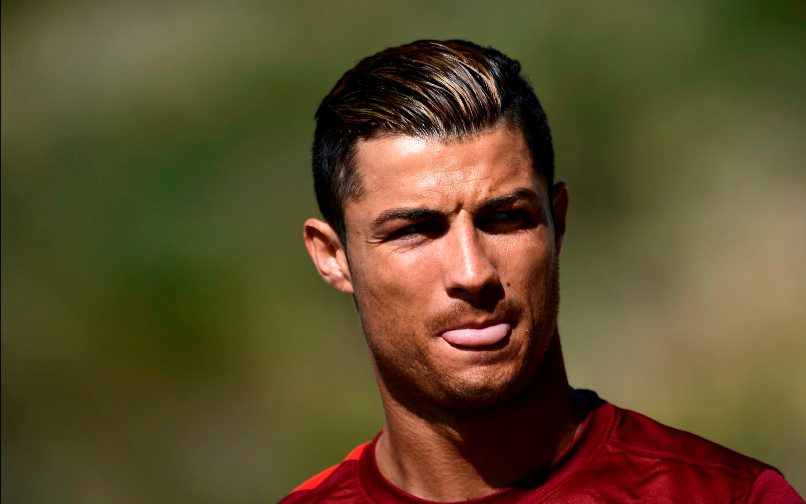 Not one to ignore the current trends, Cristiano Ronaldo has also rocked the latest pompadour with faded sides, and stylishly so. He abandoned his typically shaped sides and went for a crisper, more noticeable temple fade to accentuate the stylishly slicked back locks on top.
4. Cristiano Ronaldo Haircut: Spikes and Highlights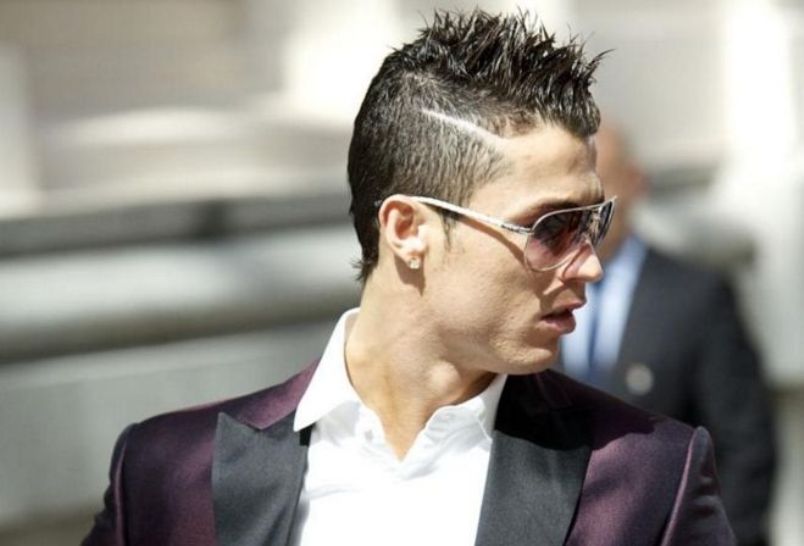 When the football star decides to try something flashy, he rarely misses the mark. In this look, he foregoes his traditionally slicked down hair at the top and instead musses it up stylishly to give it a spiky texture. To cap the look, he touches the tips with a few blonde highlights.
5. Cristiano Ronaldo Curly Hairstyle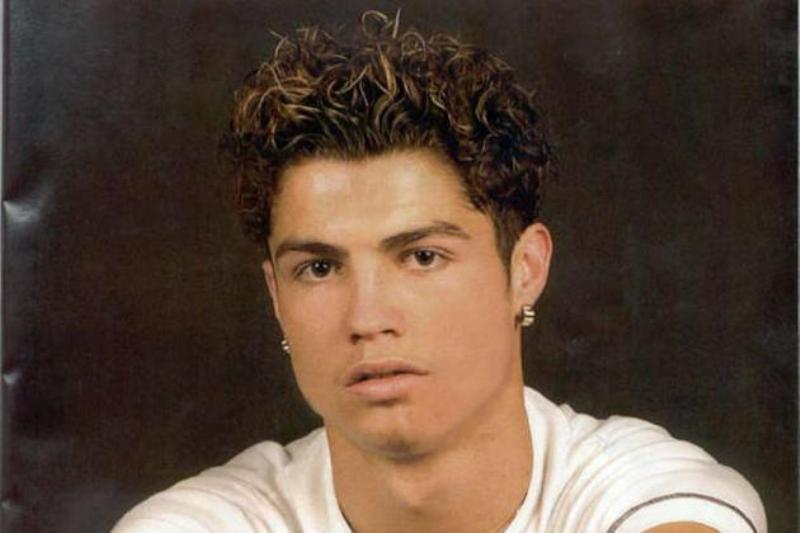 Another instance when the football star broke away from his normal hairstyle is when he went for a mess of curly hair with no distinct shaping. He also had notably longer hair which he gave its characteristically glossy finish to round off the look.
6. Classic Cristiano Ronaldo Haircut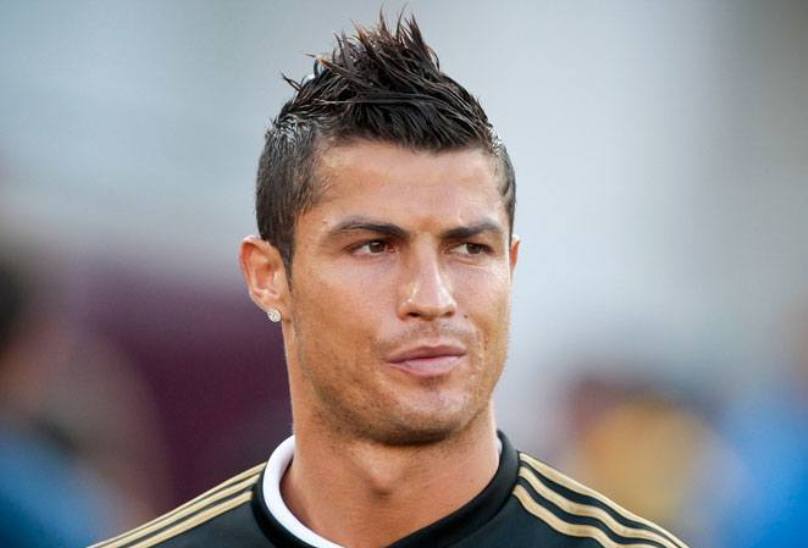 Cristiano's trademark look has to be without a doubt, the pomade Mohawk. The highlight of the look is the hair on top, which often features a slick, textured finish and most of the time, has been styled upwards to form a sort of Mohawk shape. The sides are usually altered from time to time but they are generally left modestly trimmed with an even length all around.
7. Side Swept Haircut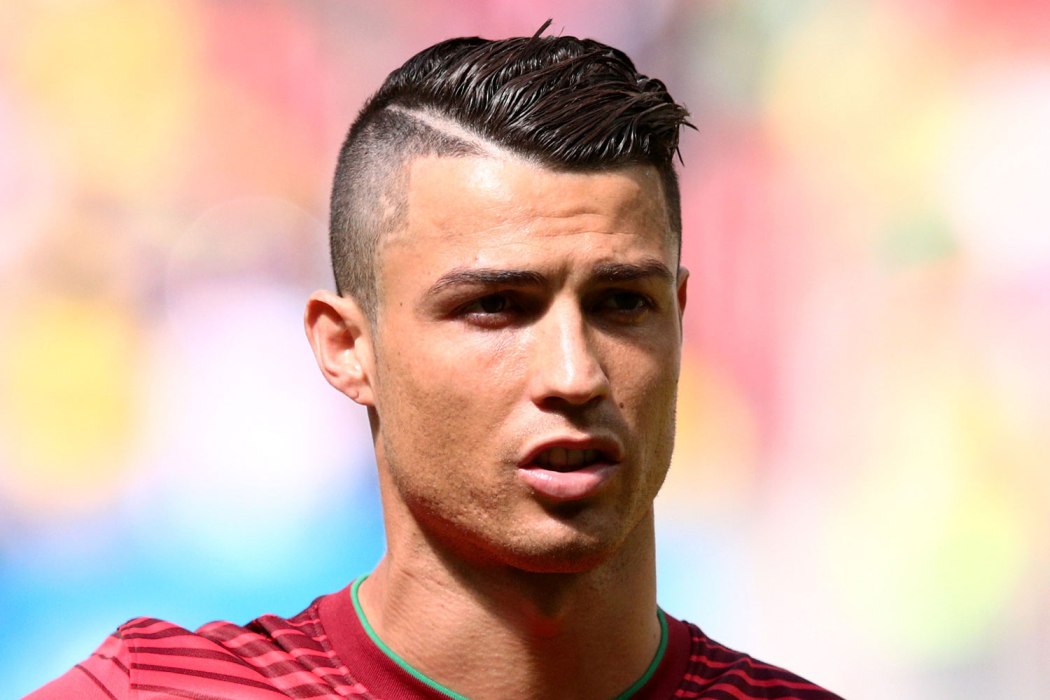 One of the haircuts we commonly see on the Portuguese football star is the side swept top with faded sides. He keeps the length on top modest enough to give the look an undeniable air of sophistication. He is also known to spice things up a bit on the sides using hard parts and cool lines and patterns.
8. Cristiano Ronaldo Haircut with Hard Part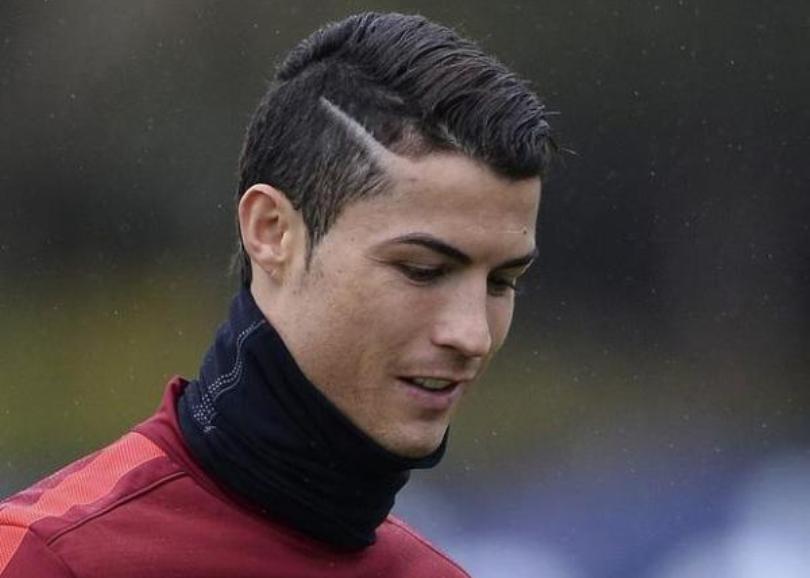 As it is not characteristic of the player to go for a wildly noticeable look, this Cristiano Ronaldo haircut was styled faint to maintain his usual classiness. The sides were tapered only slightly to shape the look and a hard part was even used to distinguish between his trademark slicked down locks on top and the trimmed sides.
9. Pomade Hair with Curve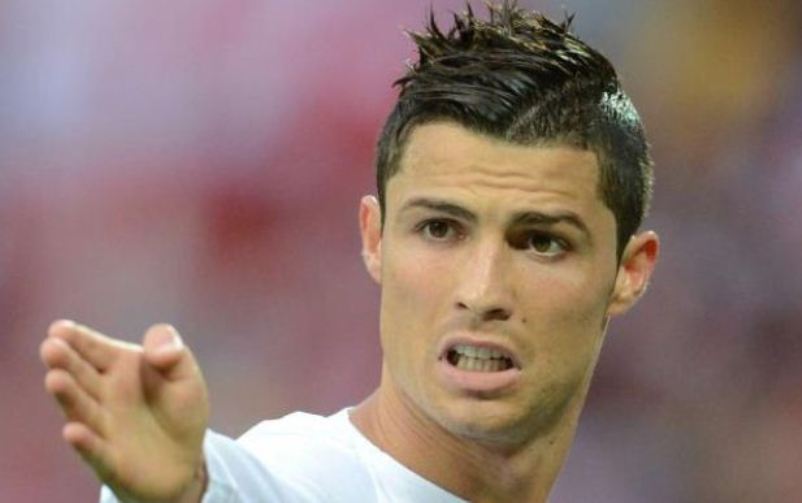 One of the best ways the football star has ever embellished his classic look is by using a stylish curve to distinguish between his classy slicked back locks and the fades sides. This asymmetrical haircut is no doubt one of the trendiest looks the Portuguese star has ever tried on.
10. Cristiano Ronaldo With Short Spiky Haircut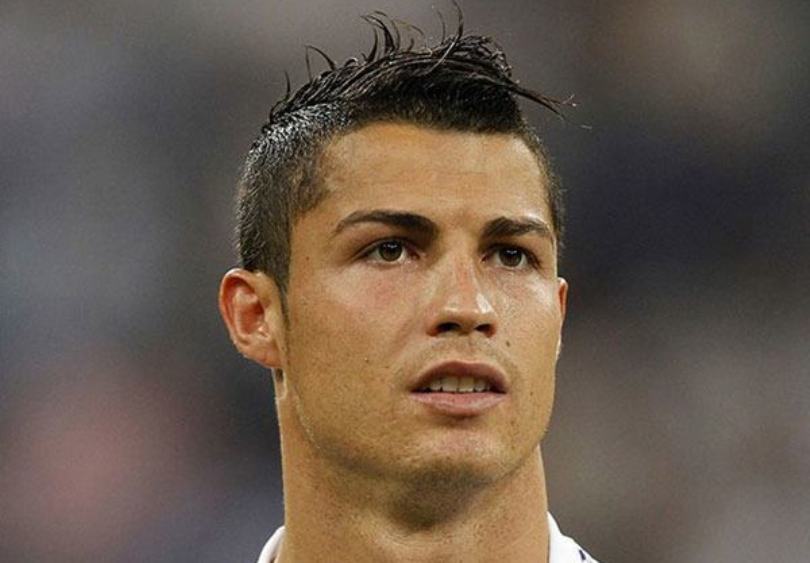 Needless to say, Cristiano knows how to strike a balance between boyish and elegant all the time. The combination of the short, spiked hair on top and the smoothly styled sides and back never fails to impress.
11. Cristiano Ronaldo Long Hair With Messy Curls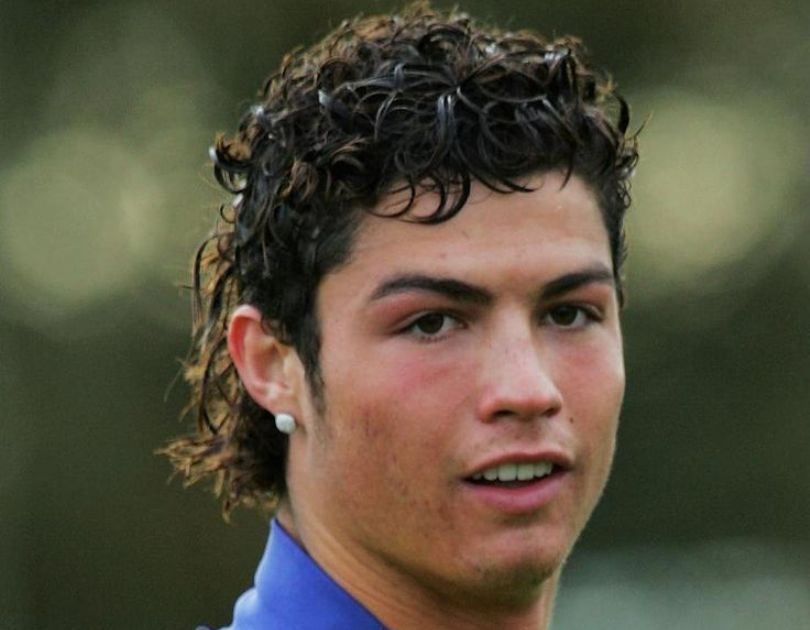 While the footballer is traditionally known for his classy, slicked back pomade hairdos, every once in a while he surprises us with a look that is uncharacteristically him. Here, he went for more volume and texture by styling his hair into messy, wild curls with hints of blonde and brown to complement his naturally dark hair.
12. Cristiano Ronaldo With The Gentleman's Faux Hawk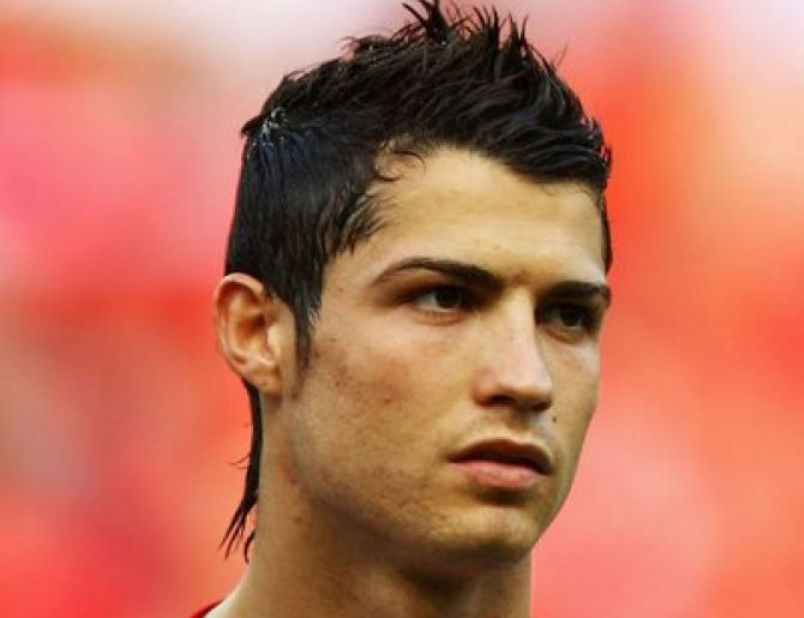 Despite rarely styling his hair into an all-out Mohawk even after the style became more popular with several footballers, Cristiano snuck in the outlandish hairstyle into his normal slicked down hair routine. Although he masked it slightly, the length of the stylishly slicked curls on top and the faded sides prominently gave away the elegant fohawk.
13. Cristiano Ronaldo Mohawk With High Fade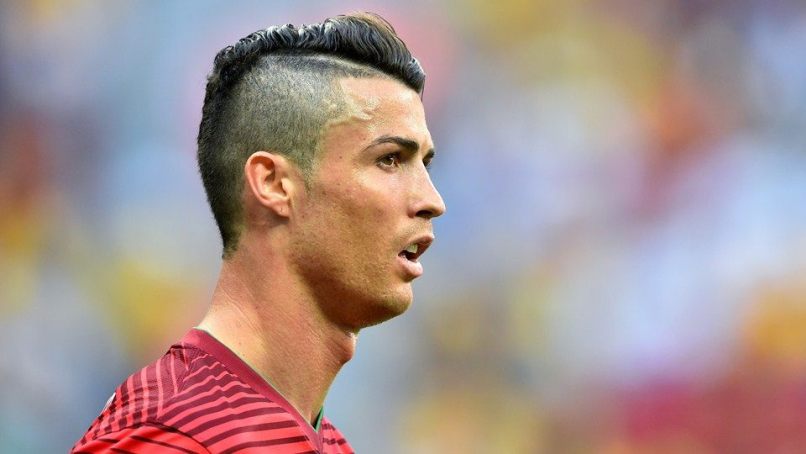 Not much for outlandish haircuts, the star rarely goes for blatantly punky looks. However, he came close with this stylish Mohawk that featured a thick top and a stylishly trimmed side that distinguished the two sections of hair.
14. Cristiano Ronaldo Fohawk with High Fade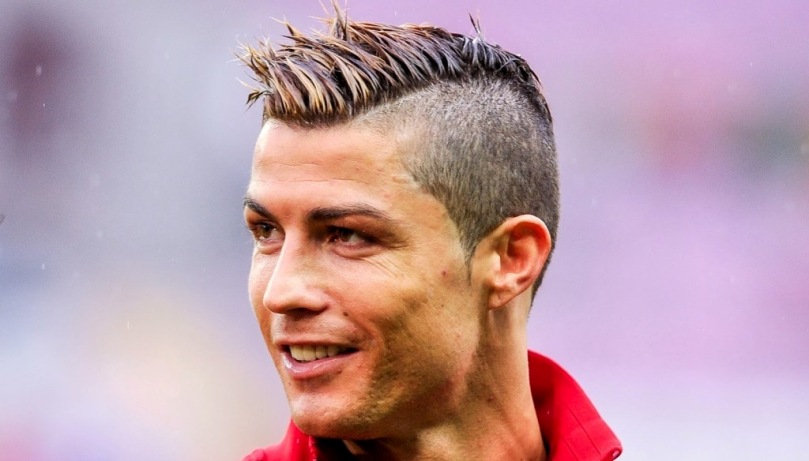 In this look, Cristiano opted for a closer taper fade at the sides to properly accentuate his thick locks on top. The taper is more distinct towards the temples although the buzz is dark enough to allow for a crisp line-up that helps outline the look.
15. Cristiano Ronaldo Temple Fade Haircut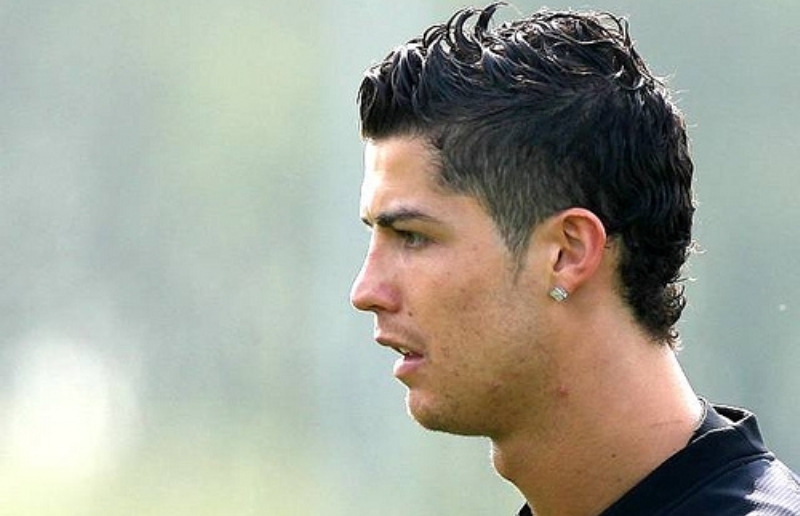 Once in a while, Cristiano has gone for a slight temple fade to keep his look crisp and fresh. Temple fades are great for shaping your hairstyle without taking off too much hair or looking too eccentric. Apart from the temples, the hair has retained its natural length all around.