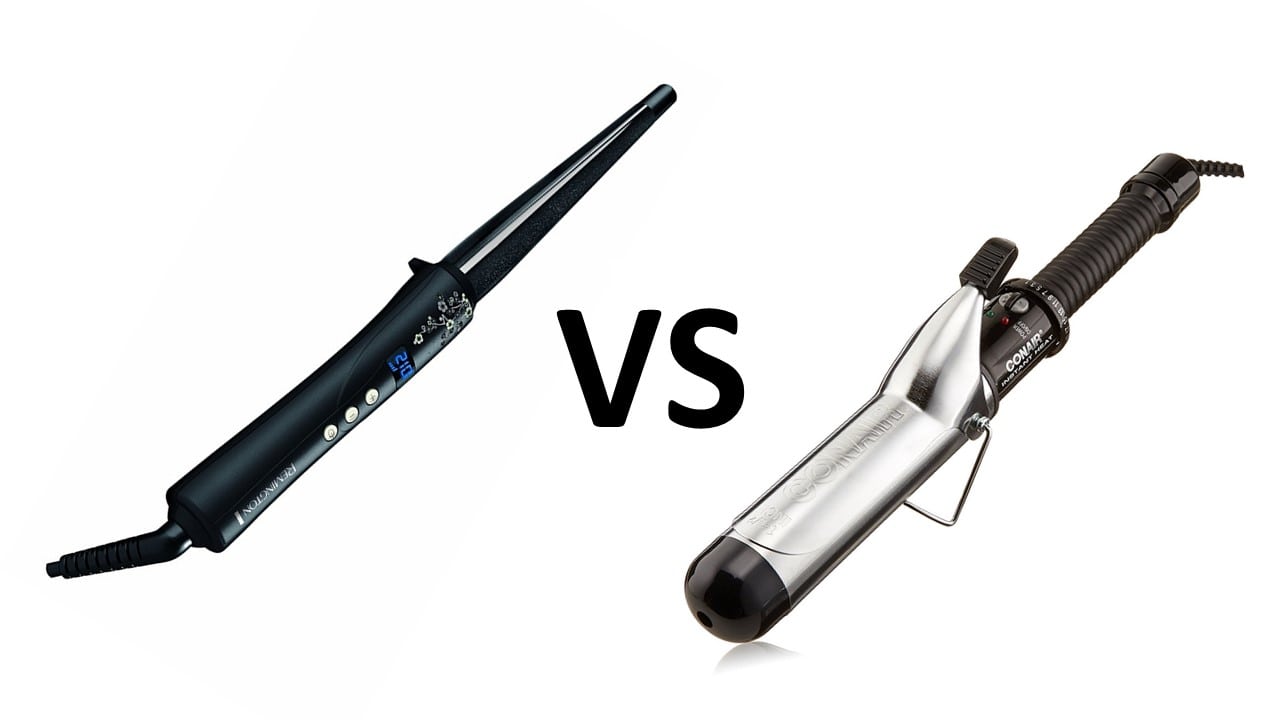 One of the most appealing features of a woman's anatomy is her hair. From the lives of our favourite celebrities, all through our favourite romance movies and novels, down to the little four-year-old girl playing house back at home, we all know that a woman's hair is such a big deal, as it tells so much about her style, her fashion, and even her personality. A lot of women would prefer to have some curls and waves to their hair – which is an excellent idea – but the problems sometimes become deciding the right tool to use, whether to use a curling wand or curling iron.
If you're like most women, you have never gotten a proper answer to this question. Granted, they both add curls to your hair, but I think the real question should be: Which of these is best for you as an individual. This is because what works for Mary Poppins might not be so good for Mariah Carey.
To be sure, both of these tools will deliver beautiful curls, and give your hair that look you so want it to have. However, their differences are so fundamental, and go beyond just their nomenclature.
Before we go about figuring out which is best for you as a person, how about we take a look at how they're different?
CURLING IRON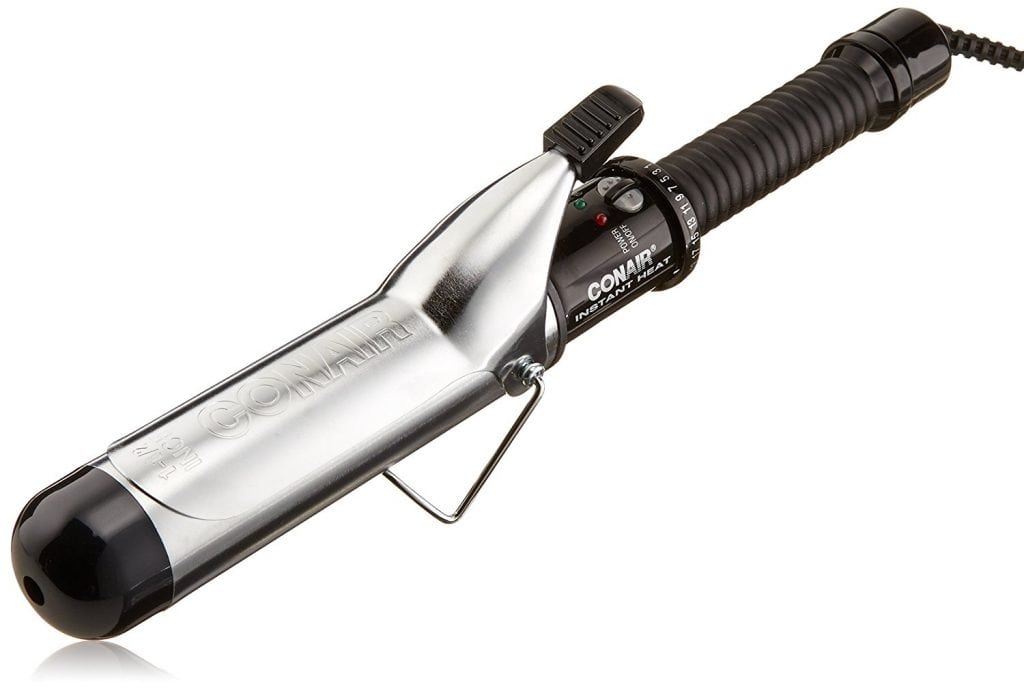 The most important difference between the curling iron and the curling wand is that the iron has a clip on it, while the wand is the clipless iron. Apart from that, there are other differences.
Features to Look Out for When Deciding on a Curling Iron
Below are features to look out for when deciding if you want a curling iron.
HEATING
The curl takes just a little under a couple of minutes to heat up. You don't have to wait for too long for this baby to get ready to work.
IRON BARREL SIZE
Here, you want the best barrel size for the kind of finish you want on your hair. If the barrel is narrow, the curls would end up being smaller and tighter. A wide barrel means you would get bigger curls.
HEATING PLATE
Ceramic, Tourmaline or Metal. These are the three different types of plate materials that you would usually find, however, you could also find a combination of two of them. For instance, a combination of ceramic and tourmaline are becoming increasingly popular.
That said, please be advised that the ceramic and toumaline plates are more expensive than the metallic, although they offer more protection to the hair strands while heating, preventing any kind of damage to your hair.
See also: Best Crossfit Shoes For Women – Reebook, Nike, Adidas, etc
HEATING SETTING
Heating settings vary from curling iron to curling iron. There are several different curling irons with several heating settings, from the ones that run on up to ten different heating settings, giving you a wide array of options, down to some others that have just one heating setting, and can simply be put on and off.
INTERCHANGEABLE BARRELS
Like we said, the barrel size determines the size of the curls. For this reason, if you're someone who might want a bigger curl on one day and a smaller curl on another, I suggest you consider getting a curling iron with an interchangeable barrel, as not all irons have this feature. With an iron that has interchangeable barrels, you don't need to get another iron for a smaller or a bigger curl than what your current iron can offer.
CURLING WAND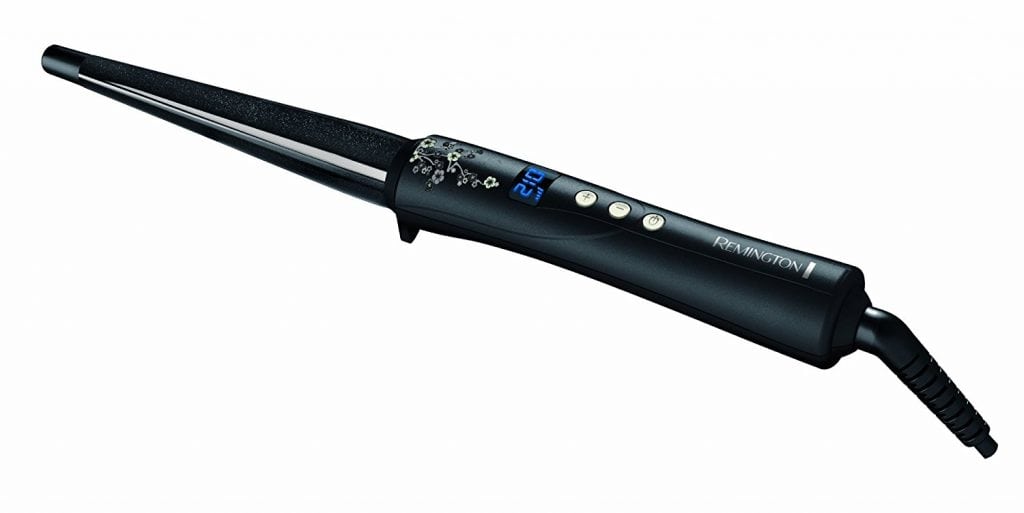 Like we mentioned earlier, the key difference between the iron and the wand is a clip found in the iron, which is missing in the wand.
Below are what makes a curling wand unique.
HEATING
The curling wand usually heats up faster than the curling iron. It heats up so fast, you could burn yourself, if you're not careful or if you do not have safety gloves on.
Check Out Also: Best Hybrid Bikes For Women
DURABILITY OF CURLS
Because of the stronger heat of the curl wands, the curls stay all day and all night. This is one reason a lot of people give, who say that they prefer curling wands to curling irons.
Remember that the curling wands have no clips in their wands, therefore they make curls without the clip mark on them. These clip marks look like small indentation marks. However, with the curling iron, this mark appears in every strand of hair.
BETTER END RESULTS
The curling wand heats up much faster than the curling irons with stronger heat, and therefore, better results.
That said, the curling iron makes much smoother and shinier curls than the curling wand. For a faster curl, the curling wand is better, but for a better-looking hair, the curling iron is better.
Having looked so closely at two different tools that do almost the same thing, one would think that the choice should already be obvious. Not so with the curling wand and curling iron because choice is a personal thing. What you prefer might be another person's no-no. So I guess this leaves us with only one question.
Which do you prefer?