Curly or wavy pixie haircuts are those hairstyles for women that are very short in the back and on the sides with short to medium-length curls at the top. A Pixie cut has a little more length on the top with or without small bangs. It is like a crop, but with more volume, and the name is gotten from the mythological pixie.
Pixie cuts were introduced to the public by actress Audrey Hepburn, who wore the style in her debut film Roman Holiday, and later adopted by other notable actors of the era, including Mia Farrow notable in Roman Polanski's Rosemary's Baby, British supermodel Twiggy, and many others. In the 1960s, actress Goldie Hawn and Laugh-In star Jean Stapleton wore pixie cuts. Also in the 1960s, Julie Christie and Jean Seberg donned pixie cuts for their performances in such films as Billy Liar and Pont du Nord. The pixies from the 60s have been highly modified in this current era and still convey elegance and class as in the past.
Feminine Curly Pixie Haircuts
The curly pixie cut is a popular short hairstyle that looks great with any outfit. Curls are usually great on women once the face shape, makeover, and accessories fit perfectly. This category of pixie haircuts for women makes them look like stylish goddesses in the city's streets when they spice up their looks with pretty accessories. Below are the feminine curly pixie haircuts for women:
1. Messy Pixie Bob for Short Wavy Hair
The messy pixie curls are better rocked by ladies with oval, round, and heart face shapes. It is a hair that doesn't take time to make and is best for people with naturally wavy hair. The right make-up makes the look more stunning and it can be rocked with bold and dangling earrings. To appear more classy in this style, maintain a short length, keep the curls flowing to the side to cover your ear, give the back edge a sharp shaved cut. Actresses mostly known for this style are Halle Berry, Ginnifer Goodwin, Agyness Deyn, and many more.
2. Asymmetrical Curly Pixie Cut
If you have a diamond or triangular-shaped face, wear your hair with one side shorter than the other, and allow some strands to fall across your forehead. This will soften the angles of your face. To stand out in this style, ensure it takes a wavy look, the curls are flown on one side of the face, avoid visible side parting, keep the side, and the back hair low. Any type of accessories will fit perfectly depending on the look you want to portray. Victoria Beckham and Rihanna are known to have rocked this hairstyle.
3. Brown Curly Pixie Cut with a Fringe
This hairstyle fits perfectly on an oval, round, and oblong face shape. A traditional short bob can be transformed into a more playful style by curling the hair. The cut and color make all the difference to how you want your new hairstyle to look. This curly pixie cut with a fringe gives a soothing look to all skin colors. The hairstyle gives a more stunning look in a shouty color like pink for party girls, the back can go with a tiny braid, maintaining the level and a sharp cut. A face-matching makeover and accessories depending on the occasion bring in more beauty.
4. Undercut for Fine Hair
The undercut for fine hair fits perfectly on all face shapes. To make thin hair appear fuller, you can achieve maximum volume by curling your hair and brushing it upwards. However, be cautious in applying this method all over, as it can easily go from appealing to distracting. The services of a good hairstylist would be needed in this style to give you the perfect cuts. To get the perfect look with this hair, go for a color that suits your skin tone, make sure the curls are carefully done to avoid the top being scanty, and give a drop to the front of your face. Celebrities notable for this style are Scarlett Johansson and Natalie Dormer.
5. Light Brown Sharp Pixie
This hairstyle has a way of adding more beauty to all face shapes. Light brown hair can be likened to a flame that always accompanies you and glows brightly without failing in any situation, just as the classic pixie haircut with a burgundy undercut never goes out of style. To get this style at its best, make use of low heat styling, good hair care products that will help tone the hair color and retain it. Any type of earrings, light makeover, and blue eye contact will be cool on the red curly pixie. Sharon Osbourne is known to dazzle in this haircut.
Natural Curly Pixie Haircuts For Women
The curly pixie cut is a layered hairstyle that was created to be worn by women with naturally curly hair. It is an all-time trend that first blew up in the 1960s, and it remains popular today for its volume, definition, and high fashion appeal. In the past, when celebrities with curly hair gained fame, stylists would pull out their straightening irons. The result was a homogeneous Hollywood of wavy hair, instead of tons of aspirational curls, kinks, and coils to look up to. But now many celebrities are embracing their natural texture, just like Jennifer Aniston and Scarlett Johansson. The natural curly pixie haircuts for women include:
6. Curly Mohawk-Like Pixie with Bangs
The curly mohawk-like pixie with bangs just as the name implies has the hair shaved in an undercut style with a long top part and bangs that fall naturally across the forehead. The hair suits people with oblong, square, diamond, and heart-shaped faces. To wear the hair, shave your hair to a mohawk-like shape, blow your hair towards the top between the visualized lines upwards, blow the other path of the hair downwards, and use an attractive hair spray. The hair requires steady maintenance. One can go without light or no makeovers or accessories with the hair. Tiffany Stokes, Kasey Jordan, Tomi Choyce, are notable for rocking this haircut.
7. Curly Pixie With Bob Hairstyle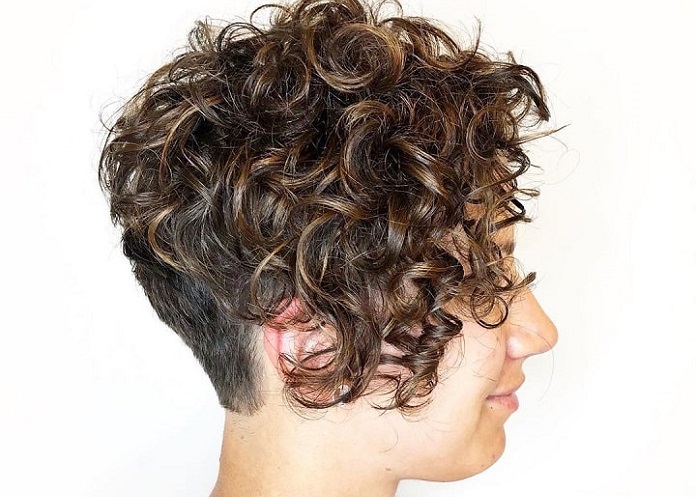 The style is fit for all face shapes. To give it the best look, have the curly path properly treated with good hair cream, the bob style should be strengthened to give the real shape of the bob style. A combination of good makeup and the right accessories will project the appropriate beauty. Celebrities known for rocking this hairstyle are Cassie Davies, Ellie Goulding, Miley Cyrus, and more.
8. Wavy & Classy Pixie
A wavy pixie can be a sophisticated cut for long hair, as long as the bangs are swept to the sides. The name reflects on the curly hair with light waves. Round, heart, diamond, oval, and oblong face shapes can rock the hair. To bring out the best in the hair, it should be cropped above the ear with the chin draped with waves. People with small faces can leave a few strands around the ears and forehead to expand their features. Light and nude makeovers with studs are best for the hairstyle. Jennifer Lawrence is known to rock this style in blonde.
9. Beach Hair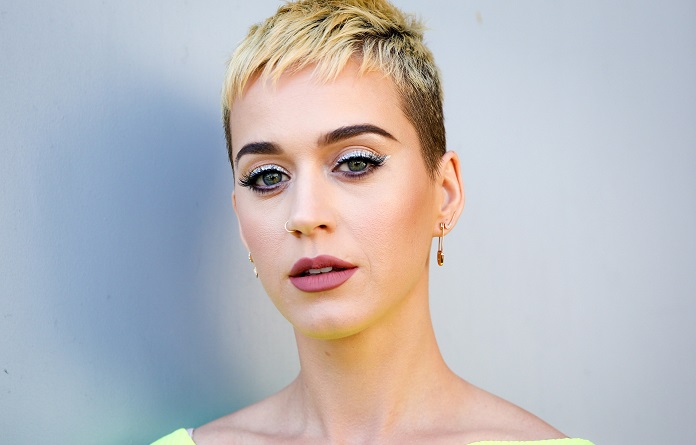 This hairstyle has a side part, lots of volumes, and allows the rest to run wild and free. All face shapes can stun in this style with the best matching hair color, makeover, and accessories. The hairstyle can be rocked in a pinky or even multiple colors. To get the best look on the hair, the layer should take a wavy look, it should be styled to the side. Rihanna is one of the celebrities always rocking this hairstyle.
10. Pixie With Swept-Back Bangs
The hair length and swept-back bangs gave it its name pixie with swept-back bangs. The pixie haircut is right for you if you have a petite face or a heart-shaped face. The style can be beautified using a multi-color spray. In order to accentuate your facial features, brush back your curly bangs, use light makeup, with the color of the hair matching the skin tone. Jennifer Lopez is a huge fan of this hairstyle.
Short Curly Pixie Haircuts For Women
A short, pixie cut requires a great deal of commitment, but the payoff is certainly worth it. A pixie cut is usually easier to maintain, which ultimately saves you time and is perfect for ladies who are always hitting the road. The cut works well on every hair color, from blonde to auburn, and curly-haired girls can define their pixie with curl products. The following are short curly pixie haircuts for women that gives them a glamouring look:
11. Platinum Buzz Short Curly Pixie Hairstyle
For a very short hair look, you might try shaved pixie-style haircuts or the buzzcut. This is one of the pixie haircuts for women that conveys elegance and class to all face shapes. The hair requires lots of maintenance to retain its curls and style. The hairstyle is best rocked with a hair color that matches the skin tone. Bold and dangling earrings that match the hair color should be used. Cynthia Erivo is one celebrity who cannot do without the short curl pixie hairstyle.
12. Full Short Curly Pixie Haircut
This is one of the unique short curl pixies that takes a strong twist before giving out a bolder rowling. It gives a classy look if handled by a good hairstylist. Make use of gel or edge control to give a stronger hold on the base of the twist. This is a good deal for round and oval faces. A perfect eyebrow cut, matching makeover, and the right accessories will give the hairstyle a classy look. Alia Shawkat is known to stun in this hairstyle.
13. Curly Structured Pixie With Side Parting
The short curly structured pixie is a hairstyle for short pixie hair lovers and women with thick hair. The curls are arranged perfectly with a side parting that makes it stand out. Square, heart, and diamond face shapes are the best to rock this haircut. This is one of the best pixie haircuts for women as it can be rocked in different colors and is easy to maintain. The hair can be complemented with light or heavy makeover with any accessories. Ellen DeGeneres loves having this hairstyle at the Palladium-arrivals.
14. Short Sportive Wave and Curly Pixie
The curls on this hair are arranged in a bit scattered manner to make it look stunning. All face shapes can dazzle in this style with the right face touch and accessories. The hair needs lots of maintenance to keep you stunning. One can also go for a different color of hair. Ruth Negga is known to dazzle in the black shade of the hairstyle.
15. Short Natural Curly Pixie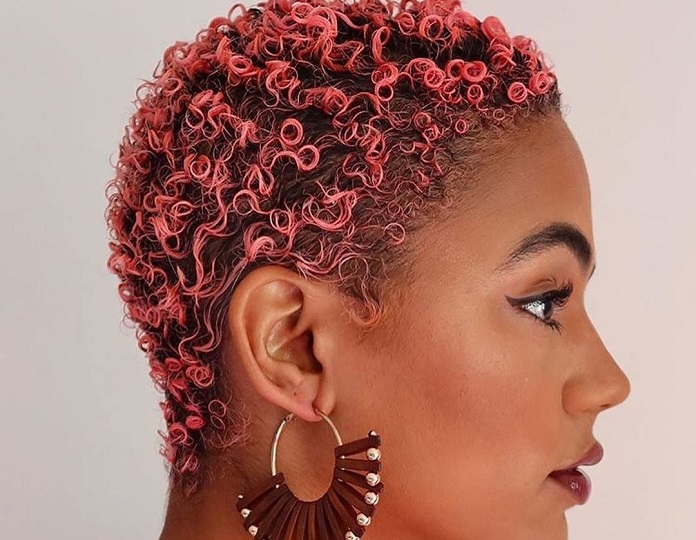 The natural curls from this hairstyle give an inspiring look. The hair is very easy to maintain and can be styled by any hairstylist. With the outstanding curls, it is the best fit for all face shapes. Appearances can be enhanced with makeovers and studs. The hairstyle can be rocked with a colorful headband and styled with multi-color spray. Gabrielle Union is known to stun in this haircut.
Low Maintenance Pixie Cut For Curly Hair
This is mainly for ladies who are always on the go. It can also fall into the categories of ladies that cannot afford costly hair maintenance but still want to appear classy. This hair can also serve as casual hair. The following are low maintenance pixie cuts for curly hairstyles:
16. Cover Cap Pixie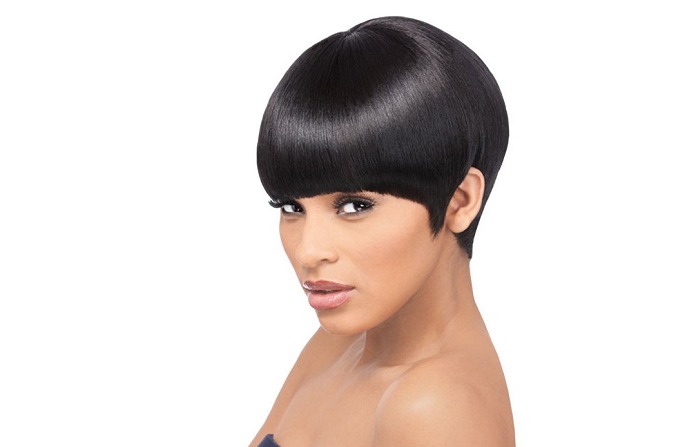 This is one curly pixie haircut that is unique and at the same time has low-cost maintenance. Cover cap pixie got its name from the equal-level bangs at the front that covers the forehead. It leaves all face shapes stunning with the matching hair color, makeover, and accessories. The hair should be combed daily and made to shine with hair cream. It is best rocked in corporate attire. Zoe Kravitz is known for keeping it classy in this hairstyle.
17. Thick and Textured Pixie Cut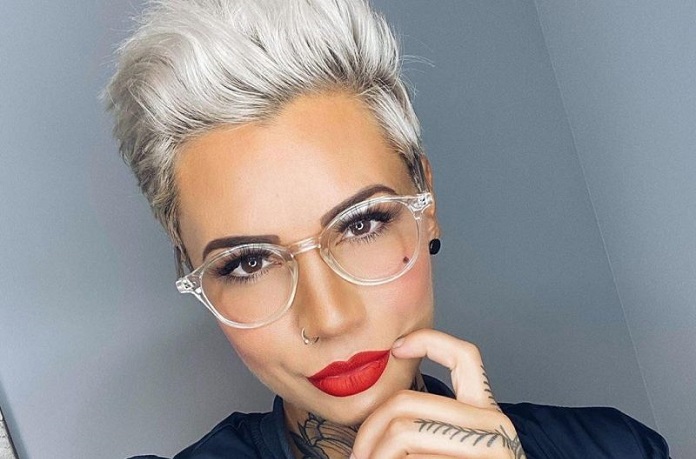 This hairstyle is known for its classy look that transforms the facial appearance of any lady and can be worn by diamond, square, heart, and oblong face shapes. The hair is given an obvious parting that creates an outstanding style in the direction of the curls. To rock this hair, one needs a classy outfit, bold, and dangling earrings with a light makeover. It is one hairstyle Scarlett Johansson can't miss rocking in any red carpet event.
18. Salt and Pepper Pixie
Gray has been taken down in style as the salt and pepper hairstyle has uniquely found its place in the pixie cuts. This hairstyle can be done using your natural hair. It is no more a hair for the 50s as young ladies now find good styles in it that project attractive beauty. The hairstyle can be rocked using any attire and makeup style of your choice. With a comb and hair cream, one can dazzle daily with this style. Michelle Williams loves this hairstyle which gives her a perfect look with her skin tone.
19. Textured Pixie Haircut
The hairstyle is one of those that have a very low maintenance cost. It is a perfect hairstyle for casual attire and suits any face shape. Despite its casual looks, it still gives a classy look that can't be neglected. This hairstyle is known to always give Kehlani a unique look.
20. Short Curly Pixie With Side Parting
The parted line on the short curly pixie makes the hairstyle project a unique beauty on every woman. For women that can go on low cuts, this hairstyle is one hairstyle with a low maintenance cost and style. This hairstyle is best rocked with light makeup and if you need public attention, make use of bold earrings and red lipstick. Short curly pixie haircut looks sweet on Charlize Theron, as she loves hers in blonde.
Undercut Curly Pixie Cut
Ladies can also stun and dazzle in the undercut curly pixie cut. This hairstyle is mostly shaved at the back or side, leaving the remaining hair resting on top of the shaved part. Rocking this with the best hair color, and styles that suit your face shapes has a way of keeping you classy all through. The following are undercut curly pixie cuts that will give a fabulous look to ladies:
21. Undercut Pixie With Cute Bangs
The pixie cut with faded cut projects a textured and shattered top hair that is styled to be soft. The sides are shaved to a lower level to also give a unique look that complements the style at the top. It can be rocked by all face shapes provided the bangs are trimmed to suit the face shape. It needs the services of a good stylist and steady maintenance to stand out. The haircut looks classy and can be rocked with any attire and on any occasion with medium makeovers. Scarlett Johansson has a way of conveying elegance and class with this style.
22. Edgy Pixie Undercut Style
This hairstyle gives confidence as it is styled in a wild shape. Its structure can be styled to accept or avoid bangs. It is one of the undercut pixie hairstyles that accept mild makeup, pointed earrings, and wild colors. This style suits all face shapes depending on the position of the bangs if it is to go with bangs. This is one of the pixie haircuts for women that Rihanna dazzles in.
23. Undercut Pixie Bob
The short pixie bob with an undercut is a hairstyle that has a way of projecting one's wild side. This looks stunning on all face shapes and needs steady maintenance to dazzle always. Aside from its well-straightened hair that flows from the top, the back of the hair gets a careful shave with a sharp line carving. The hairstyle can be rocked on any color that matches the skin, sexy outfits, and attractive facial makeup. Jada Pinkett Smith, Joey King, Hasley, and Katy Perry serve it hot on this hairstyle.
24. Undercut Pixie with Long Bangs
The upper that is combed towards the front transforming into bangs is a hairstyle that has found its way under the undercut pixie family. The long bangs are there to create a balance. The shaved part can be seen from the side and to the lower part of the back. The hair can be rocked by all face shapes because of the bangs. One can stun in this hairstyle with short earrings and a contact lens that has the same color as the hair. Jennifer Lawrence, Zendaya has been spotted severally with this hairstyle.
25. Undercut With Side Swept Bangs
The hairstyle is a classy one that requires huge attention. It takes a good hairstylist to give the perfect undercut pixie before applying the trendy grey that glams the hairstyle. It is best on diamond, square, and heart face shapes. To project the full beauty, the hairstyle can be accompanied by bold earrings and classy makeup. It can also come in different matching shades. Amera Barbara and Mel B have kept this style pretty.
Caucasian Naturally Curly Pixie Cut
This is one of the pixie haircuts that keeps ladies classy. Though most of the styles were rocked in the 80s, it still maintains the class and elegance conveyed at the time. The names of all the hairstyles come from the appearance of the hair. Below is a list of the hairstyles:
26. Ombre Bob Curls With Bangs
The bob curls with bangs are made with medium-sized rollers to make the curls appear bold. Round, oval, heart and oblong faces will rock this at its best. It appears in a mixture of black and light brown which makes it fit for all skin colors. The hair needs lots of maintenance to appear dazzling always. This can go with a light or heavy makeover with bold or dangling earrings. Amandla Stenberg is known to stun in this hairstyle.
27. Curly Bobs
The short bobs with curls add a lively vibe to all face shapes. Without proper maintenance of the curls, the hair cannot appear cool. It can come in a single color or mixture to keep you going. It is best rocked with light or no makeover as it makes you feel more natural. The services of a good hairstylist are also needed steadily to achieve the glossy look daily. Gabrielle Union knows how to appear classy in this style.
28. Mridula Curls
The Mridula curls appear voluminous and are best done with full hair. It gives a cool and elegant look to all face shapes. The curls have to be maintained to keep you looking good always. With the right makeover, hair color that matches the skin tone, and accessories, the hair will always leave you dazzling. Tracee Ellis Ross stuns in a fuller version of this style.
29. Bob Curls With Bangs
The bob curls with bangs keep a round, oval, oblong, and heart shape pretty. The hair can be made by people with less or much voluminous hair. Hair cream and comb go a long way in keeping the style in place. You can rock it with studs on a natural face or with makeovers, bold, or dangling earrings. It is best rocked on natural hair color. The celebrity notable for this style is Alia Shawkat.
30. Short Pixie
The short pixie is one of the unique pixie haircuts for women that gives all face shapes a beautiful look. To appear neat with the hairstyle, ensure to maintain the curls. It is best rocked with a light makeover to maintain the natural look. Any type of earrings and hairbands can be rocked with the hair. Sarah Hyland proves the classy look that this style gives to anyone rocking it.
Long Curly Pixie Cut
The long curly pixie cut is a perfect fit for all faces. It can come in form of bangs, mohawks, or bobs with or without undercuts. Below are long pixie cuts that keeps you classy all through:
31. Long Curly Pixie Cut With Side Swept Bang
This style has the back part shaved and the bangs are left flowing freely. This gives a soft look to diamond and square face shapes. To dazzle in this style, ensure to keep the bangs curly and keep up with the invisible parting. Any type of accessories will fit perfectly, depending on the look you chose to appear in. Victoria Beckham and Rihanna are known to have rocked this hairstyle.
32. Long Mohawk-Like Pixie Style
The long mohawk-like pixie cut has its sides shaved to make the style visible. To appear super cute, one needs to get the side shaving, carving, and top length in perfect shape. It gives all face shapes the required look to stun. Maintenance is highly needed for the mohawk length and undercuts to look smarter. You can go with a moderate makeover and accessories of your choice to maintain the high-class girl look or a shouty makeover for the badass girl look. Teyana Taylor has a way of keeping it sleek in this hairstyle.
33. Long Pixie With Undercut
The long pixie with undercut is a fascinating hairstyle that can serve if you want to volume your hair out or make a statement. This sleek hairstyle makes all face shapes stun as it gives you the required facial touches to look good. The undercut needs to be shaved and the upper part combed and maintained with hair cream to keep it stunning always. It can go with any color of hair that matches with the skin tone and is best with a makeover, stud, dangling, or bold earrings to sit pretty. Katty Perry knows how to keep heads turning in this style.
34. Side Parted Bob Pixie Cut 
The side-parted pixie bob comes with curls that seem layered. It adds volume and height to all face shapes that wish to rock it. The hair keeps ladies who wish to wow people with low-maintenance hair. With hair cream, proper combing, and trimming at the right time, the hair is left lustrous all through. It can come in classy and casual at the same time, depending on how you rock it. Wild colors are also great in rocking the style but with a mild makeover. Kristine Stewart stands out bold in this haircut.
35. Almost Bob Cut
This almost bob cut has the side shaved with the bang resting on the cheekbone. This sure has a way of aligning any face shape. With the right hairbrush and cream, the hair can be kept glossy while you wait for three to four weeks to get it trimmed. It serves all purposes and occasions. Any makeover and accessories will do the magic of giving you a stunning look. Vanessa Hudgens looks glamorous in this hairstyle.
Messy Wavy Pixie Cut
The messy wavy pixie cut is a unique hairstyle that seems untidy but looks exceptionally great on the person wearing it. It fits perfectly on any face shape as the wave gives a nice fitting. The messy wavy pixie cuts got their name from their various styles. The best way to hold messy hair is by the use of medium hold pomade, gel, edge control, or wax. Below are the messy wavy pixie cuts that one can rock exceptionally:
36. Steel Messy Wavy Pixie
The steel messy wavy pixie is a combo of bob and pixie cut. It has a way of adding volume to fine hair. The jaw-dropping style needs steady touching to keep the waves messy and you can use hairspray to prevent floppy curls. The services of a good stylist are also needed for a glamouring effect. To appear stunning, you can opt for wild hair color, make use of makeovers, and keep it classy with bold, dangling earrings, or shinny studs. Katherine Heigl is known for this hairstyle.
37. Face Flattering Messy Pixie
This face-flattering messy pixie has its bangs resting on the right eye. It is a charming style for ladies who wish to keep a classic yet crazy hairstyle. Steady trims from a good stylist are best to keep the air in shape. It can be rocked for casual or serious events with makeovers, bold, or dangling earrings. This elegant formal hairstyle suits Hayden Panettiere perfectly.
38. Vivid Blonde Way And Messy Pixie
The excellent blonde compliments the messy pixie and waves. It can also serve as a punk inspiration. To keep the hair stunning, it should always be trimmed to maintain the length and treated with hair creams. Nude or moderate makeovers will always give a sassy feeling to the person with the hair. The blonde is best for light-skinned people, but the style can make darker skins look great in the matching hair color. It can also go with heavy makeovers depending on the event. Michelle Ora keeps it cool and edgy with this style.
39. Messy Bob With Bangs
The messy bob with bangs is one of the pixie haircuts for women that goes with a low cost of maintenance. With a hairbrush and soothing cream, it will get a lasting look. It requires makeovers with bold earrings to keep the sleeky look. It can be best rocked on natural hair colors. Kiera Knightley is known to drop-jaws while keeping it messy with the style.
40. Messy Edgy Pixie Undercut With Side-Swept Bangs
This hairstyle gives a bold look to anyone rocking it. Though it costs less in keeping it glossy, it should be steady to keep you looking smart. The waves are to be combed out well before applying gel or wax to make them stay. Makeovers for this hair should match the color of the hair and studs. Kristen Stewart is known for this hairstyle.
Long Pixie Cut For Wavy Hair
This category of hair is best for women with fuller and wavy hair. it is one of the best haircuts for women that compliments the face shape, brings out beauty, and is comfortable to wear. With its waves, it will make all face shapes dazzle and will give the required fit.
41. Wavy Pixie With Side Bangs
A wavy pixie with side bangs comes in cute when a side bang is added to it. It requires extra time and care in appearing at your best. You can create a dimension to make the wavy hair pop by adding blonde, brown, or lowlights. Any type of accessories and makeover can go with the hair. Kristen Stewart stuns in this hairstyle.
42. Wavy Pixie Bob
The wavy pixie bob is a great pick when it comes to pixie cuts for wavy hair. The length of the hair is stuck in-between a pixie and a bob. The side bangs compliment the face shape. The hair needs much attention to maintain the waves and sassy look. Makeovers, matching accessories, hair color will leave anyone sitting pretty. Charlize Theron is known to maintain a cute and charming look with the hairstyle.
43. Androgynous Pixie Cut
The androgynous hairstyle speaks boldness for anyone wearing the hair, especially with a bold color. The shaved part with soft waves at the top is a good edge mixture. Large barrel curling wands help one in maintaining the curls on the hair. Standing pout in this hair requires bold and dangling accessories with makeovers. Rihanna knows how to keep it right with this hairstyle.
44. Ombre Wavy Pixie
For a unique and beachy effect, the ombre wavy pixie is the best catch. It is one of the pixie haircuts for women that goes for all purposes when done in the best manner. With one part of the hair tucked in, the hair gets a bold and glossy finish. The texture of the hair comes in heavy but stands pretty cool. Makeovers and accessories come in handy in rocking this style. Jourdan Dann has proven that this hairstyle is a stunner in a mixture of brown and black.
45. Long On Top Wavy Pixie
This is one of the pixie haircuts for women that looks fabulous on those with thick wavy hair. The wavy pixie is swept backward, giving a punk-like feature. The hair doesn't cost much on maintenance and can go with any wavy texture. Makeovers and accessories best accompany this style. Miley Cyrus has caused jaws to drop while rocking this hairstyle classy.
FAQS About Pixie Haircuts for Women
1. Why should you try out a pixie cut?
The following are the reasons one should try out a pixie haircut:
A pixie cut doesn't demand styling your hair daily, in other words, it's less time-consuming and keeps one on the go steady.
Though it appears short, it doesn't stop one from styling it as desired for the day.
Pixies aren't dependent on face shapes to give a stunning appearance. If one doesn't have the confidence of locking it ordinarily, bangs and hair details can be used, it gives a more sassy look.
There are many styles and colors that can come in once it will align perfectly on the face shape. One cannot run out of styles when one opts for them. The variations are excess.
It gives one the privilege to discover more fitting makeovers for their face as pixies are always cool with it.
2. Do pixie cuts look good on everyone?
As long as one puts their face shapes, hair type, choice of styles, and colors into consideration, pixies will sure look great on you. Texture, face technically plays a crucial role in going for pixies so that you can make choices that suit you. It has a lower maintenance cost and will still keep you on the go even if it outgrows the required length. In getting a pixie, self-confidence is great for a start.
3. Can pixie cuts go wrong?
Pixies can give the wrong impression when the stylist goes wrong. Most times when it goes wrong, one may look older, the face shape may go wrong, and it might not suit the occasion that you need it for. It can also make things that you may consider imperfect on your face noticeable. The style can also cause the face to look fatter for chubby faces that want a slimming effect.
4. As a newbie which variation is best to start with?
A newbie should start off with long wavy, curly, or straight pixie styles with bangs or no bangs. If you are comfortable with the look, you can go for a shorter pixie style, choosing the best hair color that matches your skin. Then you can move on to undercuts and other shorter variations that might leave your hair uneven.