With her long blonde hair and stunning face that gives her a look of tenderness, Diana Plese is regarded as a woman of deep beauty. The stunner, although is a professional in her own field is best known as the ex-wife of Robert Herjavec, television personality and businessman who gained worldwide recognition for his role in American ABC Television series, Shark Tank. The marriage didn't just earn her fame but also made her a millionaire – something that wouldn't have been easy for her to achieve through her own career. But who exactly is Diane Plese? Find out below.
Who is Diana Plese?
Born in 1959 in Toronto, Canada, Diana Plese is Canadian doctor. She grew up in Parkdale in a loving close-knit family. Her parents migrated from Croatia to Canada in 1959. Her ethnicity is White and she holds an American nationality.
Career and marriage
Before Diane married Robert, she was already a practicing Optometrist but nobody is sure of the exact date she started her career or how long she has done it. She and Robert fell in love with each other the first time they met at her clinic when Robert came for his eye appointment. They began dating immediately and at the time Robert hasn't made his millions. The duo got married in 1990 and after their marriage, she automatically became Robert's personal doctor.
Robert is famous for his role in CBC Television series, Dragon' Den as well as in Shark Tank. He is also known for his books; How to Succeed in Business and Life in 2010, and The Will to Win: Leading, Competing, Succeeding in 2013.
Read Also: Who is Joanne Tucker? What Does She Do? How did She Meet Adam Driver?
Why Did She Split Up With Robert Herjavec?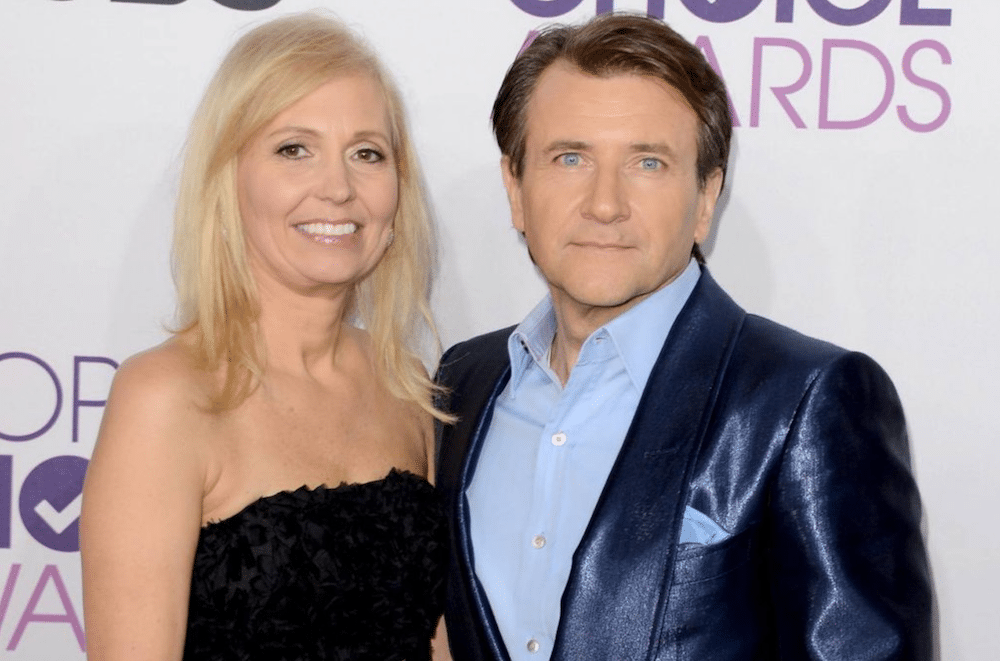 When Diane and Robert first met at the eye clinic, they both displayed a readiness to explore each other's interest. It was, in fact, love at first sight and they easily bonded. During their marriage, they lived like they never wanted to leave each other's side and Robert always reminded her of how much he loved her. They stayed married for over two decades with a beautiful son and two daughters. The news of their separation in 2014 raised many eyebrows and consequently, got fans questioning, worrying and speculating.
One of such rumors was prior to their separation when it was alleged that Robert was having an affair with Kym Johnson, his dance partner on Dancing with the Star and co-star. Her knowledge of the affair got Diane angry, making her opt for divorce. The rumor ended as quickly as it started as Diane didn't waste time to quash it. According to the beauty, her ex-husband is a responsible person who cares for his family. She further emphasized that it was not the public's business to know the reasons behind their divorce.
Diane probably thought she had done great at the "damage control statement" she made after their separation but she ended up contradicting herself when a year after their separation, Robert confirmed that he was dating Kym. The following year, he walked down the aisle with Kym, the professional ballroom dancer that was in the center of the rumors about their failed marriage that officially ended in 2016. Of course, this made fans add some zest to the previous rumors even though there are still no confirmations that she actually messed up his first marriage.
The lovers wedded in 2016, the same year his marriage to Daine ended legally. But for a millionaire who once lost millions to divorce drama, Robert ensured the wedding didn't happen without them signing a prenuptial agreement that would restrict Kym from asking for his assets if the marriage fails.
However, as his wife, Kym is entitled to $100, 000 each year they stayed married and $ 1 million should the marriage fail.
Apparently, their relationship seems not to be about benefits. Their love seems strong ever since. They share two children (twins, a boy and a girl named Hudson Robert Herjavec and Haven Mae Herjavec respectively) who they welcomed on April 23, 2018.
On the other hand, Plese seems to be focusing more on her career and raising her kids than being entering another commitment. She has been single since her divorce from Robert.
What is Diana Plese's Net Worth?
Diane's marriage with Robert came with some financial settlement since there were no prenuptial deals. After a heated legal battle that dragged on for months, it was decided that Diane receive half of Robert's $200 million net worth and assets. This made her $ 100 million richer than she was and also an owner of a house in Canada. The French-styled castle is located in Bridle Path in Toronto. She and her children are currently based in Canada but nobody is sure whether or not they are staying in the house.