Zak Bagans is single and has never been married. However, he has had a handful of girlfriends, including Christine Dolce and former Playboy star Holly Madison.
The television personality has undoubtedly enjoyed huge success in his career, but the same cannot be said about his love life. He is not, and has never tied the knot with anyone, and has been romantically linked to very few women over the years. While this could be due to his tight work schedule, it is also likely that he prefers to keep that aspect of his life away from the public.
Is Zak Bagans Married?
Zak Bagans is currently 45 years old, and judging by his age, one would naturally think he should be married or have attempted marriage before. However, there are still people who do not allow societal standards to dictate to them how to live their lives, and Zak is obviously one of them.
As we have already stated, he is not married and has never been married. However, he has been involved in two known relationships, which never led to the alter.
A Look Into Zak Bagans Relationships
Paranormal investigator Zak Bagans has been in the public eye since 2008 when the paranormal and reality television series Ghost Adventures started airing. But in all these years, he has only been in two known relationships. Details about them are below.
Zak Bagans Once Dated "The Queen of MySpace" – Late Christine Dolce
Christine Dolce, aka "ForBiddeN," was an American woman from Long Beach, California. Being a very beautiful blonde, she leveraged her good looks to venture into acting and modeling in the 2000s, posing for the American men's lifestyle and entertainment magazine Playboy. Additionally, she also worked as a cosmetologist.
However, she is most famous as an internet celebrity, thanks to her involvement with MySpace. Christine was among the first to join the now defunct US-based social networking service after its creation and garnered more than one million friends, making her one of the most famous people on the platform.
As a result of her popularity, Vanity Fair and The Tyra Banks Show named her "The Queen of MySpace." Zak Bagans and the MySpace Internet celebrity are believed to have started dating sometime in 2012. Their relationship became open when Christine made the post below on Twitter.
How many girls out there can tell you they fucked Zak bagans!? haha not many! Im one of em' you jealous whores!

— Christine Dolce (@ChristineDolce_) April 1, 2012
Zak and Christine were seen together at several events, including some parties in Hollywood. Unfortunately, their relationship didn't last long, as they parted ways months after they started dating.
They both continued to leave their best lives afterward, but along the line, Christine began to struggle with substance abuse and got hospitalized in December 2016. Sadly, she passed on on February 6, 2017, due to liver failure. Although their relationship had been long over, Zak still paid tribute to her.
She will be missed… may she RIP https://t.co/5iOIps8NY0

— Zak Bagans 🧛🏻‍♂️ (@Zak_Bagans) February 24, 2017
He Was Also in a Relationship With Former Playboy Model Holly Madison
After he broke up with Christine Dolce, nothing was heard about Zak Bagans's love life for the next seven years as he successfully kept it away from the spotlight. However, in 2019, information emerged that he was involved with Holly Madison, an American model and television personality who was previously in a relationship with Hugh Hefner, founder of Playboy, from 2002 to 2009.
Although Zak and Holly started dating in June 2019, they knew each other long before then. Reports have it that they were introduced to each other way back in 2011. They ran in the same circles but led entirely different lives. Before they started dating, Zak was involved in romantic relationships with various women; the most popular of whom was Christine.
On the other hand, Holly also dated several men and eventually Pasquale Rotella, founder of Electric Daisy Carnival, from 2013 to 2019. Following her divorce, Holly moved on with her life, and a few months later, she traveled to Las Vegas. While there, she visited Bagans's Haunted Museum, where they reconnected.
They eventually started dating. However, the first few weeks of their relationship were shielded from the public. The couple's secret was later unveiled by 'online detectives' who noticed that their Instagram posts were similar. Having been exposed, the duo carried on with their relationship without a care about what anybody thought of them. They never showed off their romance to the public, but there was no doubt that they loved each other.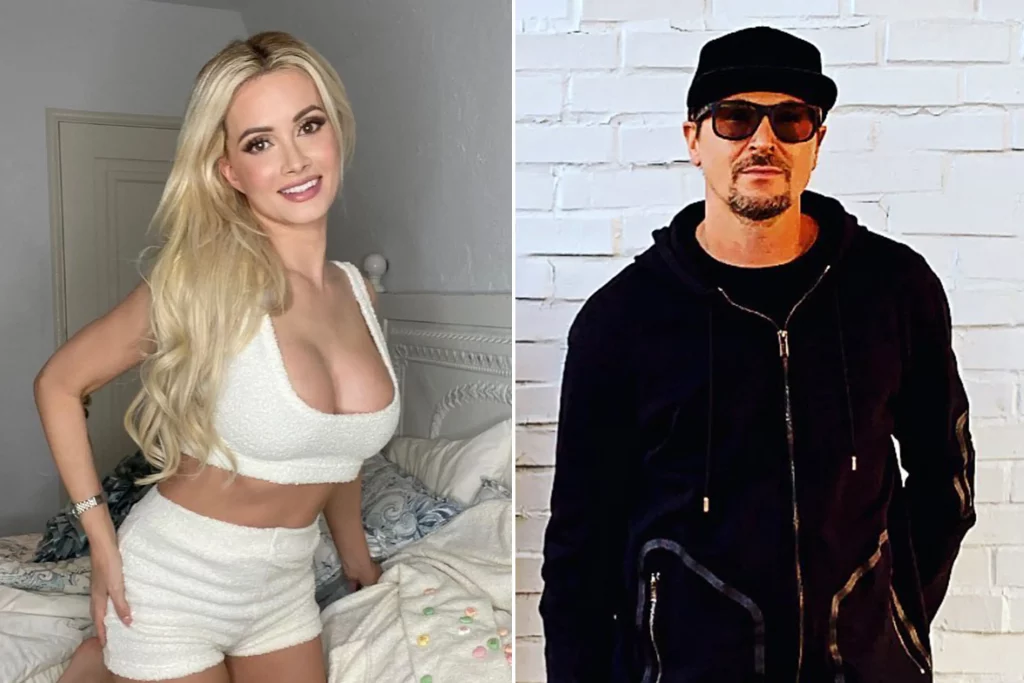 Bagans attended several events with Holly, and being a popular figure, his fame rubbed off on her. This made her invite her friend, former Playboy housemate Bridget, to help her carry out seance to get back together with an ex and rid their house of a suspected ghost.
The Duo Parted Ways in 2021
After being together for almost two years, Zak Bagans and Holly Madison decided to go their separate ways. Their reason for breaking up remains unknown as they have never spoken about it publicly. However, it could be that their love for each other faded off, that they grew apart, or even due to their busy schedule.
While we are yet to know which one it is, we are confident that their split was amicable as they said they would continue to be friends and have made good words. The fact that Holly appeared in an episode of Bagans' show titled Haunting in The Hills four months after their split proves this.
Holly had, for a long time, suspected the presence of a ghost in her mansion. As a result, she invited her ex, Zak, and his team to investigate. Upon setting up night-vision cameras in the house, they discovered that Holly was right. But as opposed to the thought of many, the former Playboy model refused to move from the house when she was told of their findings. 
Does Zak Bagans Have a Child?
The relationship between Zak and Holly went without controversies until rumors that they had a child together started making the rounds. However, it was all lies. As a matter of fact, the paranormal investigator has no child, but Holly does.
She has two children, a son and a daughter she had with her former husband, Paquale. Her daughter, Aurora Rainbow, was born in March 2013, while her son, Forest, was born in August 2016.
Are Zak Bagans and Holly Madison Back Together?
Thanks to their amicable breakup, Zak and Holly have remained close. In fact, Holly wished the television personality a happy birthday on Instagram on April 5, 2021, and 2022, posting a picture of a cake with "Happy Birthday Zak" written on it.
As a result of their closeness, there have been speculations that the former lovers are back together, but that is yet to be confirmed.
Who Is Zak Bagans Dating Now?
As far as we know, Zak is currently not in any relationship. He is giving all his time to his career. But being a man blessed with good looks, there's no doubt he'll have many women who would do anything to be with him whenever he feels ready to jump back into the dating pool. This is how we know:
From 2018 through January 2021, a New Zealand woman named Kim-Marie Jackson was defrauded of thousands of her savings by a man who claimed to be Zak Bagans. A fan of Zak, Kim-Marie follows him on his social media accounts. However, when someone who claimed to be the TV star reached out to her through an unofficial account, claiming he wanted to know her better, she didn't think it could be a scammer.
They started communicating, and after a while, the fraudster started asking Kim-Marie for money, which she sent to him without thinking. Not only that, but he also turned her into a money mule along the line. Sadly, Miss Jackson was eventually nabbed by the police. She was directed to pay back some money in addition to being sentenced to two months of community service detention.