A hipster haircut is basically a trendy hairstyle where hair on the sides of the head and the back is cut short, while that on top is left at full or longer length. It can be modified into different designs while still retaining the hipster look. The length of the undercut, for instance, varies. Some opt to have the undercut on just one side, while others prefer both.
The styling of the top hair can also be done in a wide variety of designs, while others prefer to complement their style with a unique touch of the beard. Basically, the hipster look is a versatile style that goes for almost anybody.
It is really the in thing for every stylish guy out there, from athletes to men in show business to the random trendy guy on the street. If you still haven't wrapped your head around it, think the last image you saw of David Beckham.
Men's Hipster Hairstyles
With such a huge variety to choose from, here's a top selection of the most fashionable hipster haircuts you can choose from:
1. Asymmetrical Side Part Hipster Haircut
This one goes for a generous chunk on one side of the head, while the other side is cut sparingly. A part line is then cut on the side that has a bigger cut, and the top hair is combed to the other side from this point. This is more of a haircut for someone who does their stuff away from the normal, someone who plays by their own rules.
2. Wavy Hipster Fade Haircut
The corporate and the informal are gradually merging, and this style is the most subtle link between the two. Hip but still classy, the wavy hair fade employs a dipping hair length from the top of the head to the neck, without a clear demarcation of where the cut starts or ends. Call it seamlessly hipster!
3. Short Hipster Haircut with Spiky Hair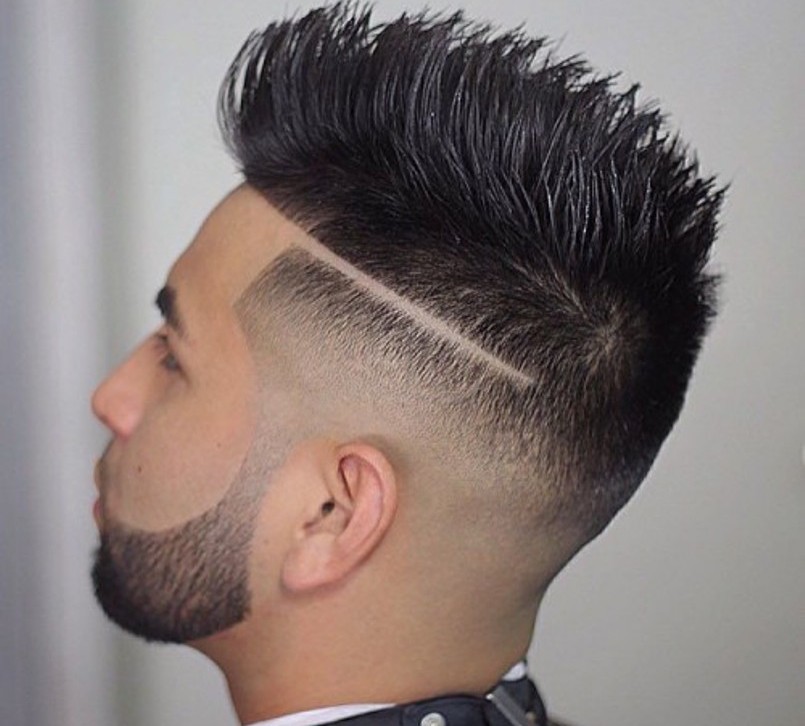 This style seeks to place every single hair in its place. The top hair is combed in a spiky manner without falling over the undercut. This is best suited for hair that is not kinky, and of course for those who love paying attention to detail.
4. Hipster Haircut for Shaved Sides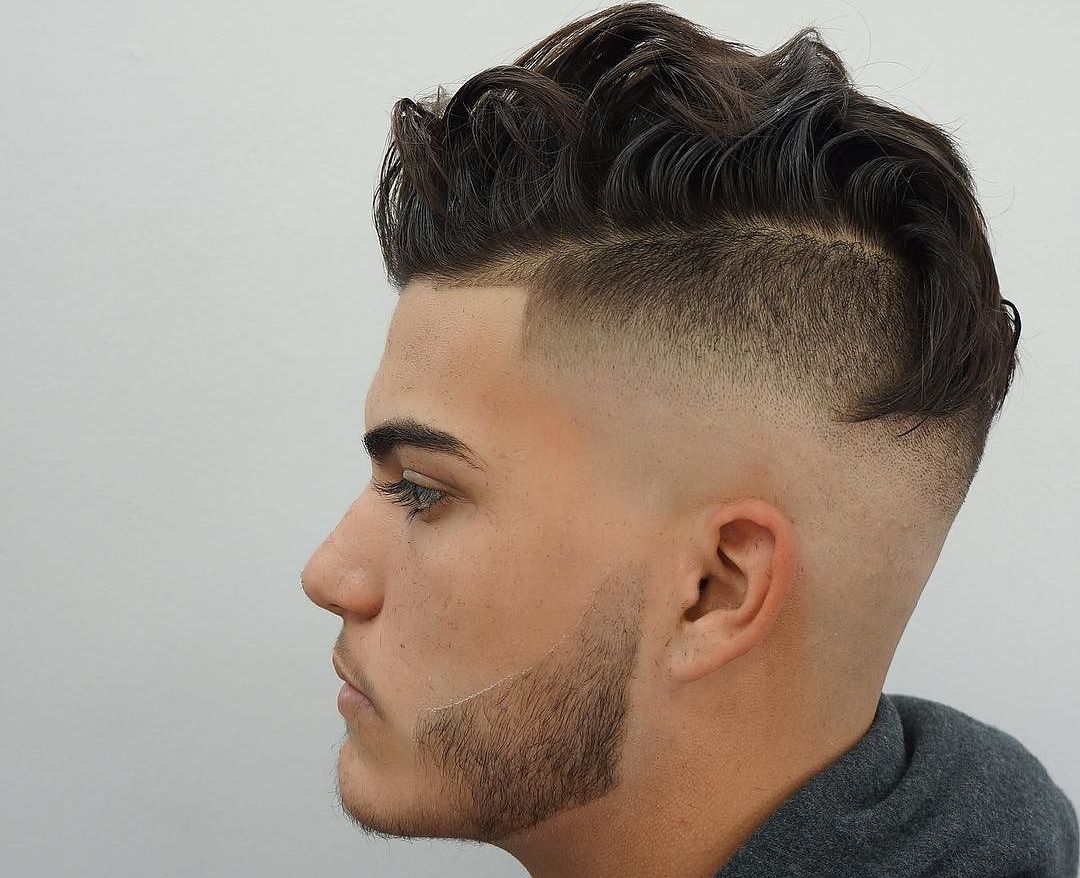 This old-meets- new is the easiest and fastest hipster haircut to style, and just as easy to maintain. Yet it has nothing lost on the hipster look, combining a gradually shortening undercut and a freestyle top comb.
5. Flowing Comb Hipster Haircut for Men
Another popular cut in the evolving hipster cuts for guys trend, this style is suited for flowing hair, which can be combed in different styles to fit the mood of the day. Besides being trendy, this haircut exudes an air of confidence and ability to do things exhaustively.
6. Messy Hipster Mohawk
As the name suggests, the style has evolved from the previously popular Mohawk, into a more mature style that is both trendy and cool. The style combines a well-trimmed undercut with a rather contrasting wild top to give the look of I do his just because I can.'
7. Gentleman Hipster Haircut
This is another hipster style for men who pay attention to their looks, and are keen on having every hair in place. The style focuses on styling of the top hair, which is left relatively long and combed back in a rolling manner to give the impression of a really big wave.
8. Intellectual Hipster Hairstyle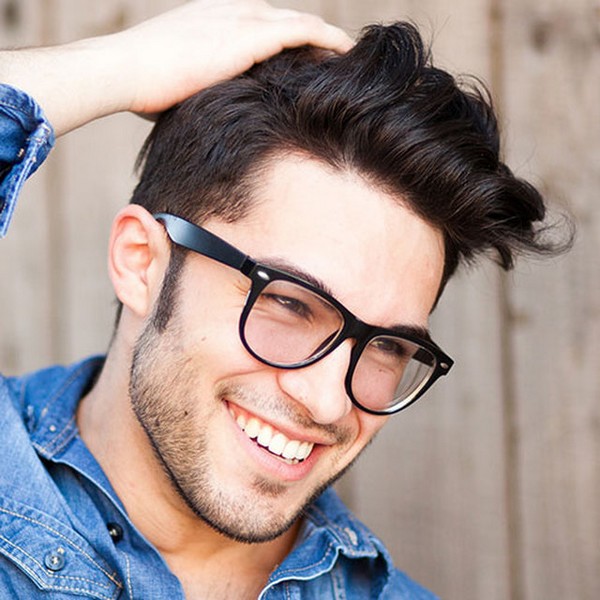 An intellectual hipster, amazing huh? This one fits best if you have a square jaw, and still want to come across as approachable.
9. Choppy Men's Hipster Haircut With Side Part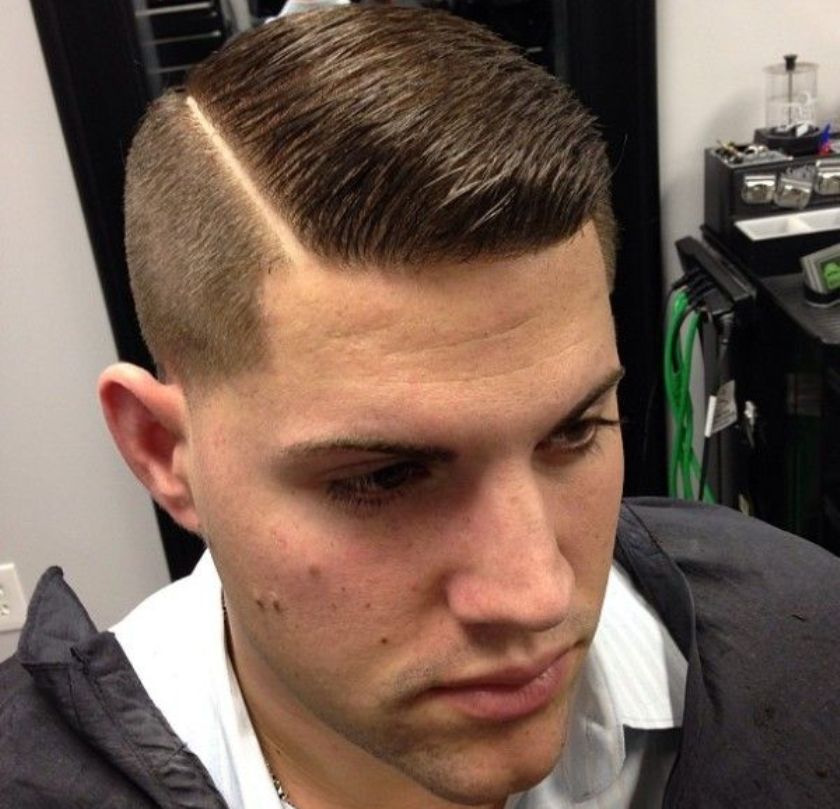 This one goes for men who want a hipster cut but don't want to mind their hair every time they move around. Chop it, part it and you're good. Best if you have thick hair
10. Curly Top Easy Hawk Haircut
Who said curly hair can't go hip and easy to maintain? The undercut reduces the sides and back to almost bald, then the curls at the top are left wild for you to comb however you feel like- or not!
11. Slicked Back Hipster Haircut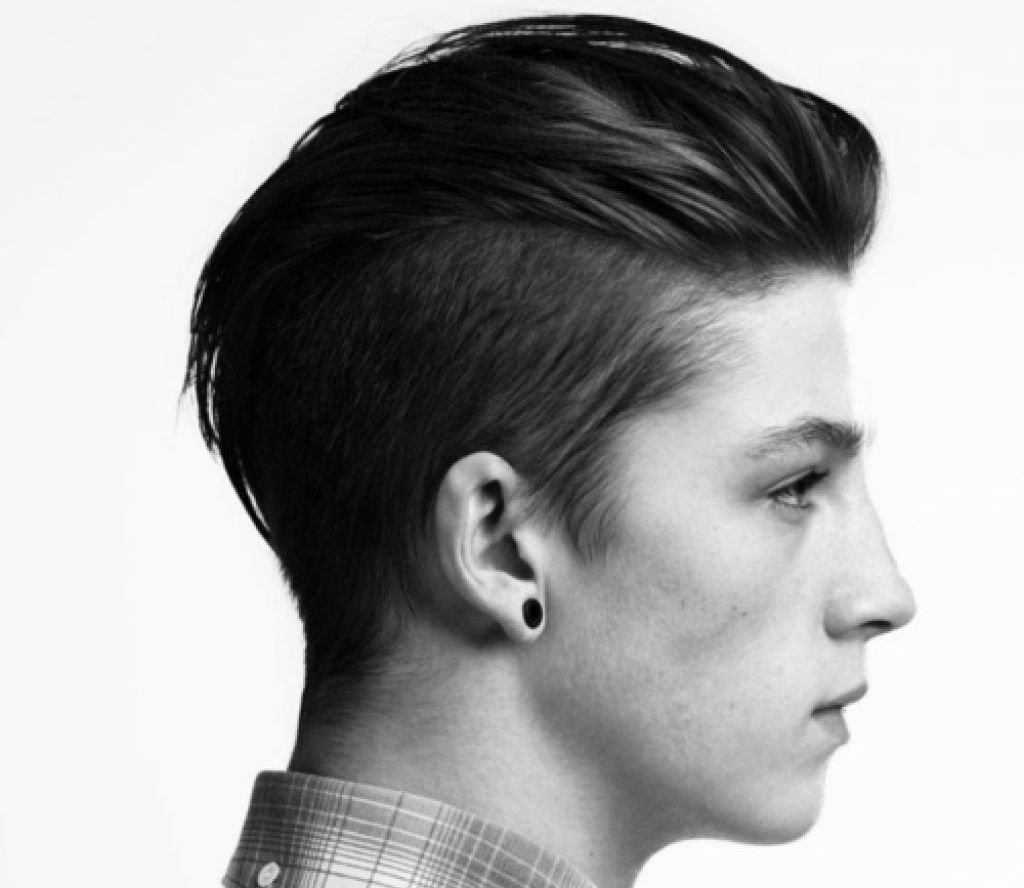 This is one hairstyle you choose if you want your cut to tell an entire story when you enter a room. The undercut is moderate and the top is combed neatly backward; best if topped with a beard.
12. Stylish Short Hipster Hairstyle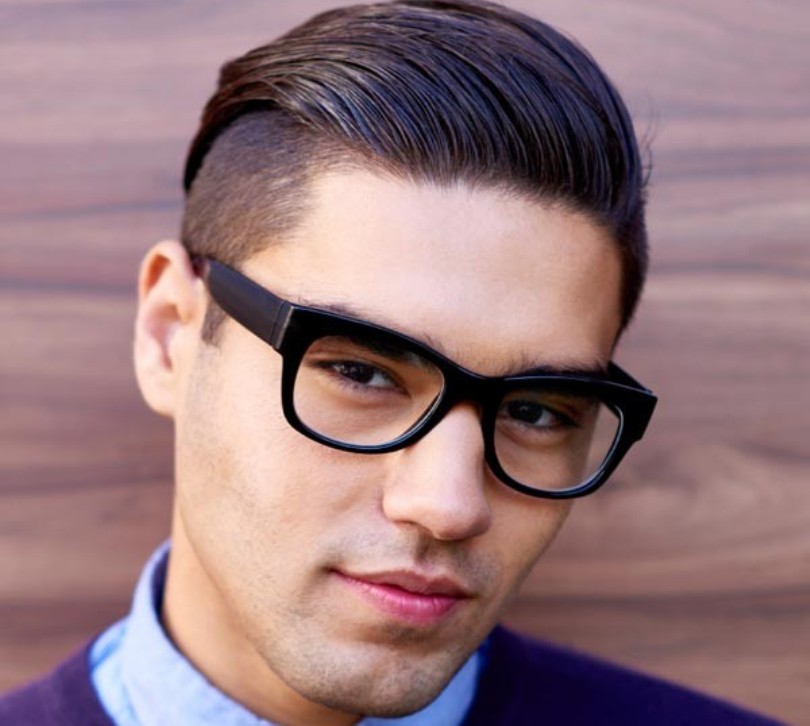 This one tones down on the hipster by taking away a little detail off the top and the undercut. Another one you can comfortably use for the office.
13. Hipster Long Hairstyle for Men
Easily hip, you just get the undercut and let the long top fall over the sides. No hassle!
14. Evolved Caesar Haircut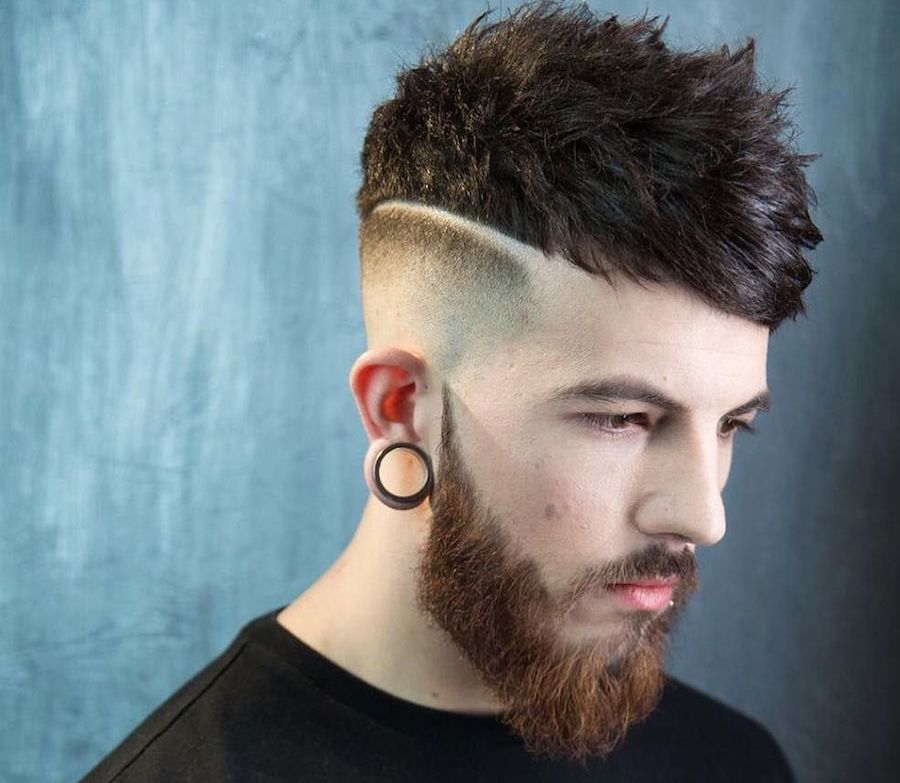 Another one from the classics, the old meets new will have you looking like a modern emperor in your field. A short back, a forward combed top, accentuated with a beard and you would be looking like a world class hipster.
15. Top Knot for Men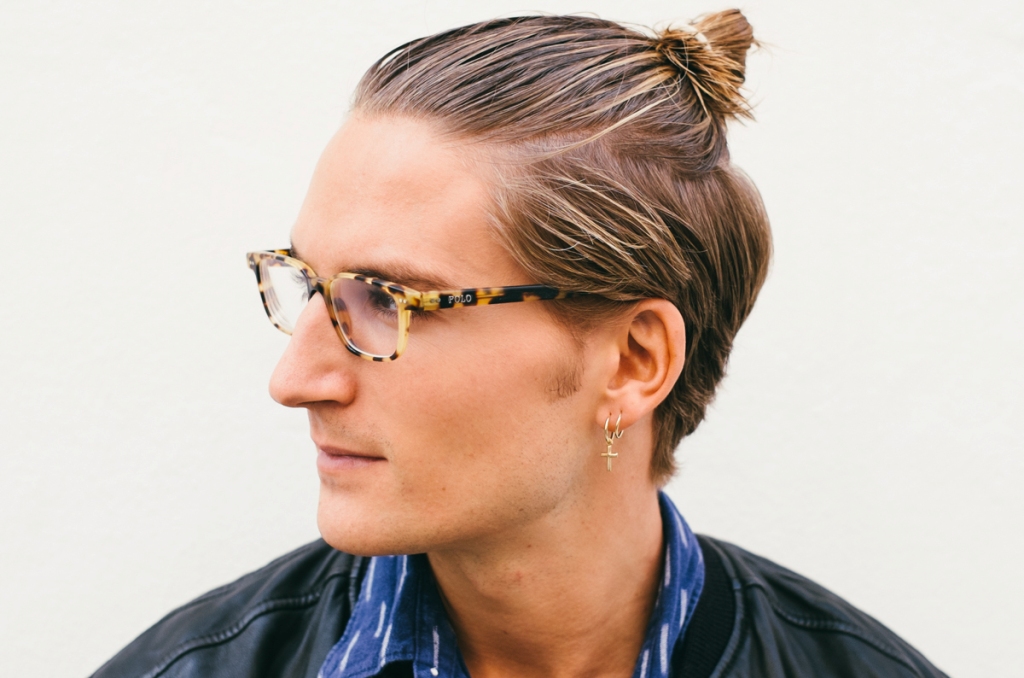 Best suited for muscular men who want to tone down the aggressive look. The top tied bun works wonders and is also nice for physically active guys as hair stays in place all along.
A hairstyle can tell a great deal of who you are. Experimenting with hairstyles is becoming more popular by the day as men become more and more conscious about their looks but with the hipster haircuts for men being very much in style with a wide variety to choose from, there is definitely one for everyone.