Jay Leno is straight and not gay. The popular American TV host, comedian, and writer has been happily married to political activist Mavis Leno for more than forty years. They got married in 1980.
Although rumors about the sexuality of the popular American TV host have died down, it does not invalidate the fact that it once made the rounds to the shock of the public. Nevertheless, speculations of his being gay have been proven untrue. Here are details about how it all started and more.
The Truth About Jay Leno's Gay Rumors
Rumors about Jay Leno being gay made the rounds for the first time in 2008. This was after he expressed his complete support for same-sex marriages and the lesbian, gay, bisexual, and transgender (LGBT) community during his appearance on the Ellen DeGeneres Show on October 1, 2008. He made his stand known while responding to a question by DeGeneres.
According to the former host of NBC's The Tonight Show with Jay Leno, he comes from Massachusetts, and there, gays have been marrying for a long time, and he sees nothing wrong with that. "The world doesn't collapse (because of same-sex marriage)," he added.
Speaking further, he admitted to going to West Hollywood, which people know as the gay area, and described it as the nicest, cleanest, and safest area. "I mean, I don't get it. I mean, if two people want to have something together – the economy is falling apart, I don't care what you do," said Leno.
Since many people were still averse to gays and gay marriage at the time, Leno's comments were immediately accompanied by a lot of tittle-tattle that he was gay. However, it all died down after a while, and the comedian continued to speak in support of the gay community. Over ten years later, Jay Leno's sexuality became a topic of discussion again.
This was around late 2020 and early 2021 when an advertisement that circulated online claimed that they had gotten married to a fellow man. To meet the former talk show host's "gorgeous husband," the advert urged readers to keep reading. As expected, many people fell for the clickbait and were redirected to an article on a website named Paydayville.
The article featured a list of 134 celebrity couples who had been together for years. However, nothing was said about Leno or his supposed husband among all the couples who made it to the slideshow. It turned out that the website was only trying to generate traffic and decided to do that by making a false claim.
Jay Leno's Reaction to the Constant Question About His Sexuality
Despite what seems like an endless question about his sexuality, Jay Leno has proven to be unbothered. This is probably because he knows it's only a crazy set of people that'll believe a man who has been married to the same woman for over four decades is gay.
As a result, he has also decided not to grace the rumor mongers with a response. Despite the continuous speculations about him being gay, Jay has also not stopped showing his support for the LGBT community whenever he gets the chance or the need arises.
Who Is Jay Leno's Wife or Partner? 
As we have already mentioned, Jay Leno is married to a woman named Mavis Leno (born Mavis Elizabeth Nicholson). Mavis is a political activist, but even though she is more into activism than her husband, she does it away from the camera.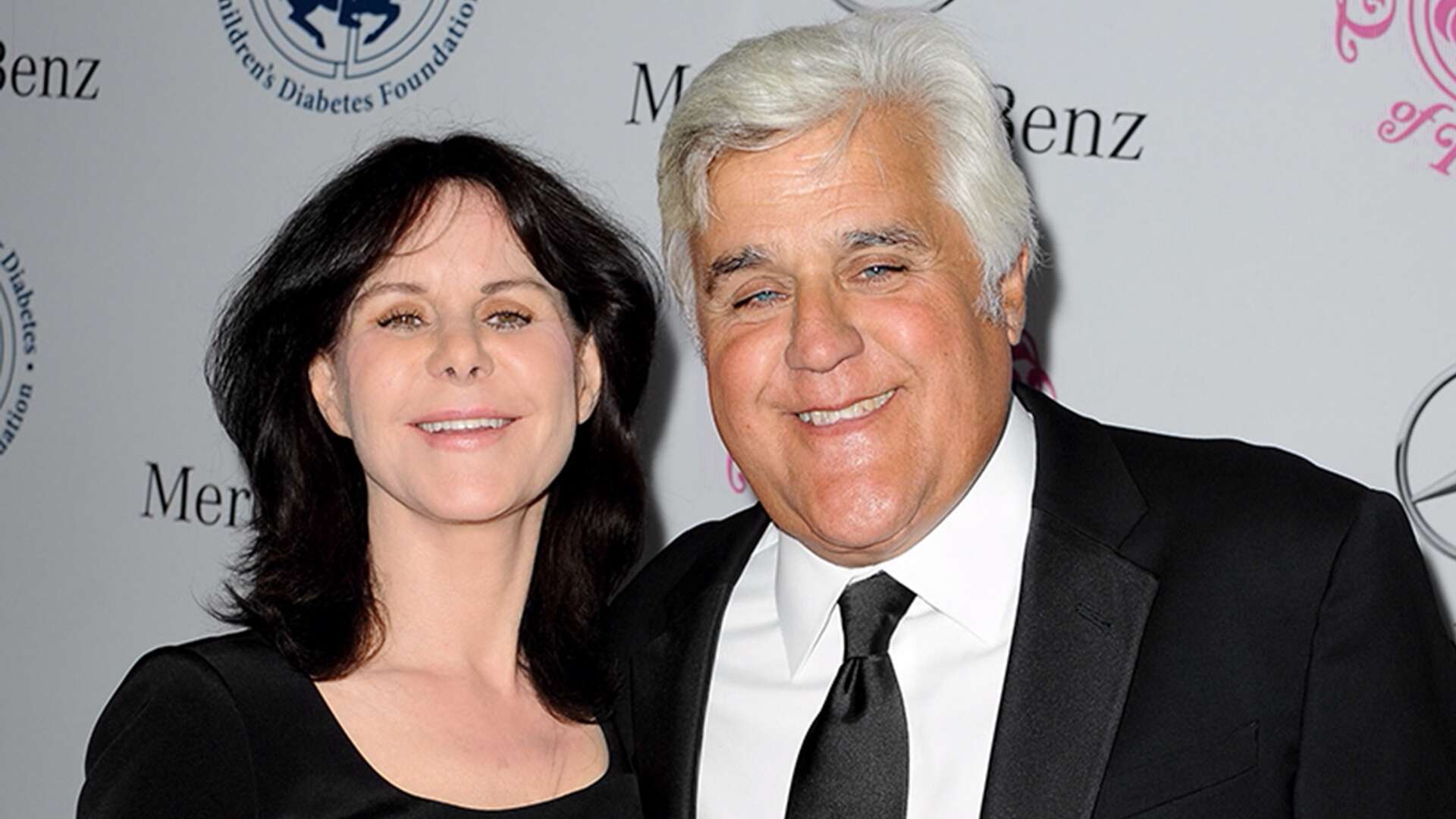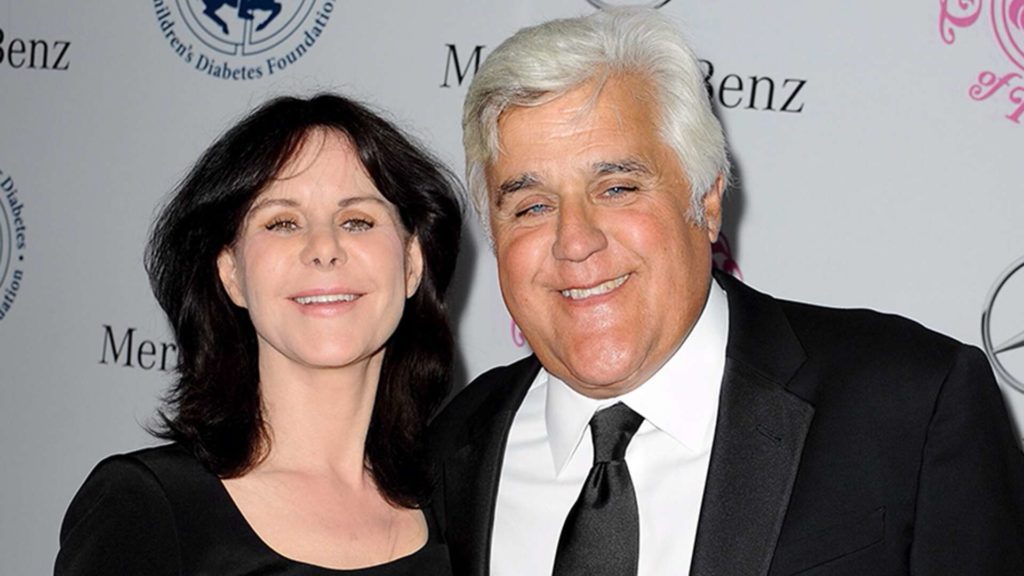 The couple met in 1976 at a Los Angeles comedy club called The Comedy Store. Leno was still an up-and-coming comedian at the time and was performing at the club when he noticed Mavies, who was seated in the audience. By the show's end, the duo got talking and hit it off immediately, becoming a solid couple shortly after.
Four years later, on November 30, 1980, Jay and Mavies tied the knot in the least romantic way ever. Their wedding was a very small one witnessed by only a few friends and family. According to the comedian, he tied the knot with his wife to include her in his insurance policy, and they never got engaged officially.
That notwithstanding, the duo has remained married for forty-two years and still counting. Speaking about the secret of his successful marriage sometime in 2015, Jay said they'd lasted this long because he got married to his conscience. Continuing, he revealed his reason for marrying Mavis, saying that she was an embodiment of everything good he wanted to be.
Does Jay Leno Have Children?
As it stands now, Jay Leno does not have any child/children. Among the many factors that make the marriage between him and his wife unique is that they willingly chose not to have children. As a matter of fact, Mavis took the decision not to have kids long before she even met Jay.
As she disclosed, she took that stance after concluding that pregnancy was nothing but a trap set for women. She stood by her decision even after she got involved with Leno, and surprisingly, he accepted her wishes.