The Kardashians did not just emerge from obscurity all of a sudden to take over our newsfeed, it was a gradual process and huge sacrifices were made every now and then. Today, it's pretty hard to keep up with the Kardashians and this has left many wondering why these guys are super famous. If you are one of those, here's your treat! We shall be unveiling why the Kardashian empire became famous and who the members of the famous family are.
Why Are The Kardashians Famous?
For most people, there are no concrete reasons as to why the Kardashians attained the celebrity status. Others have, however, traced their rise to fame to 1994 when Robert Kardashian, their father represented O.J Simpson as a defense lawyer in the controversial case involving the murder of Nicole Simpson and Ronald Goldman.
Kimberly was just 14 years old at that time. Roughly nine years later (in 2003), Robert died and Kim, who was at the time married to an abusive husband, got divorced and started a relationship with William Ray Norwood Jr. popularly known by his stage name Ray J.
While the O.J Simpson case directed much attention to the family, the Kardashians became more popular after a leaked sex tape of Kim and Ray J went viral. Prior to the leaked sex tape, Kim began a fashion career as a stylist for celebrities. She started as a stylist for the R&B singer Brandy and then was hired by Paris Hilton, her friend since childhood. Lindsay Lohan came for her services later and others followed suit. Meanwhile, the sex tape was bought by a Porn company Vivid Entertainment and was later released as a 41-minute home movie titled Kim Kardashian, Superstar. This kept the media busy with the Kim Kardashian name swirling all around.
However, what their mother (Kris Jenner) saw was an opportunity to better the family's fortunes. She met a popular TV host and producer Ryan Seacrest, informed him about her plans and after much deliberation with the rest of the Kardashian family, they pitched a reality TV show named Keeping Up with the Kardashians. The reality show debuted sometime in October 2007 and their fame went through the roof.
Essentially, the reality series follows all members of the Kardashian family as well as their partners, unveiling how they deal with their daily lives in the spotlight. As at the time of this writing, the series boasts of 15 seasons; its success has also birthed a host of other reality shows including Khloé & Lamar, Kourtney and Khloé Take Miami, and Kourtney and Kim Take New York.
See Also: Sasha – Natasha Obama Biography: 5 Lesser Known Facts You Need To Know
Who Are The Members of The Family?
Aside from their father Robert Kardashian who died in 2003, the rest of the quite large Kardashian family members are popular figures know mostly for being part of the reality series. Members of the family include Kimberly Noel Kardashian West and her three full siblings – Kourtney,  Khloé, and Rob Kardashian.
As Kris and Robert (their parents) divorced in 1991, the former married Bruce Jenner now known as Caitlyn Jenner. This union increased the number of individuals Kim and her full siblings would come to regard as family. They now have Kylie and Kendall Jenner as half-siblings; Brody, Brandon, Burton, and Casey as step-siblings.
Kim Kardashian
Kimberly Noel Kardashian West was born on October 21, 1980. She is arguably the most famous and influential of the whole Kardashian family. Although she was fairly popular for hanging around celebrities like Lindsay Lohan and Paris Hilton, her rise to stardom was propelled by the sex tape.
Today, this selfie-loving personality has been featured on the cover of literally every magazine with her pictures breaking the internet almost always. Kim also has a business of her own. She created her own makeup line, KKW Beauty which produces makeup kits including foundation, lipsticks, concealers, contour palettes, and highlighters. She also owns a collection of perfumes called KKW Fragrance.
In addition to her popularity is her relationship with male celebrities like Kris Humphries and Kanye West. She got married to the latter in 2014 after her divorce with Humphries in 2011. The couple now has three children namely: North West, Saint West, and their youngest, Chicago West who was born via surrogate on January 16, 2018.
Khloe Kardashian
Khloé Alexandra Kardashian was born on June 27, 1984. She is also a TV personality and entrepreneur best known for also starring in the popular family reality TV show Revenge Body with Khloé Kardashian and Kourtney and Khloé Take Miami.
Khloe is currently in a relationship with a Canadian Basketball player, Tristan Thompson and she has a daughter with him. True Thompson was born on April 12, 2018.
Kourtney
She is the oldest of all the Kardashian girls. Kourtney was born on April 18, 1979, and she is a graduate of Arizona University where she obtained a degree in Theatre Arts with a minor in Spanish. Kourtney is also the first to take part in a reality TV show as she was featured on Filthy Rich: Cattle Drive.
Like her younger siblings, she is a businesswoman, a socialite, and a model. She was in a nine years relationship with a TV personality named Scott Disick, and together, they have three children – Penelope, Mason, and Reign. She is currently in a relationship with an Algerian boxer and model, Younes Bendjima.
Kris Jenner
An entertainment manager, producer, author, and businesswoman. She is the main brain behind the popular reality TV show that brought her six children to fame. A handful of years after she divorced Robert in 1991, she went ahead to marry former Olympian Bruce Jenner, now Caitlyn Jenner. Caitlyn and Kris got divorced in 2014; Kris has been romantically linked to Corey Gamble since then.
Kendall Jenner
This model and television personality was born on November 3, 1995. She is the daughter of Kris and Caitlyn and was named by Forbes as one of the highest paid models of 2016. Her first appearance on Keeping Up with the Kardashians show was at the age of 12. Unlike other members of the Kardashian family, Kendall prefers keeping information about her personal life private.
Kylie Jenner
Sister to Kendall Jenner, she was born on  August 10, 1997. Like the rest, she is a model and a TV personality. Kylie is the youngest of the Kardashians, she also owns a cosmetics line known as Kylie Cosmetics, which includes lip kits. This Jenner dated rapper Tyga for two years, they parted ways and she got into a relationship with Travis Scott. She had her daughter on February 1st, 2018.
Caitlyn Jenner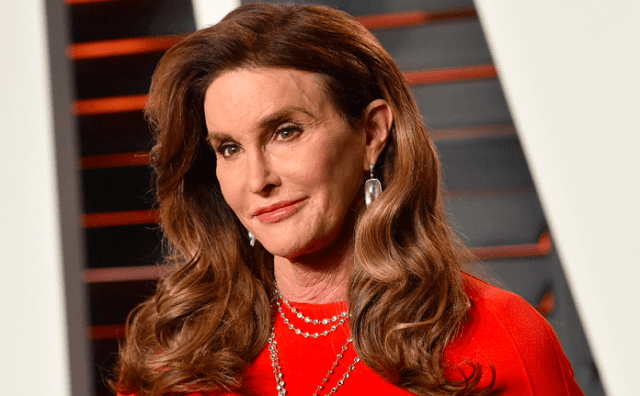 She was the former husband of Kris Jenner. The two ended their 23-year marriage the same year Caitlyn underwent sex reassignment surgery. Caitlyn is known for her keen advocacy for LGBT rights. In 2015, she won the Glamour magazine's Woman of the Year award.