Kylie isn't the first to become successful in her clan. Her older half-sister Kim Kardashian grabbed a solid image with her body quite early and went on to make her family establish a firm TV space in the TV world with their reality Tv show Keeping Up With Kardashian (KUWTK). But it is, of course, Kylie who is making the billionaires list as the youngest ever-self made billionaire.
And unlike half-sister who is gripping both fame and money for her booty, the young star has been able to make this huge achievement under 3 years for deciding to thread on her independent path and build her own brand. But how was she able to build her multi-million fortune estimated at $900 million? Find out below.
Read Also: Clever Ways to Use Chalkboard Paint
How Kylie Jenner Built a $900 Million Fortune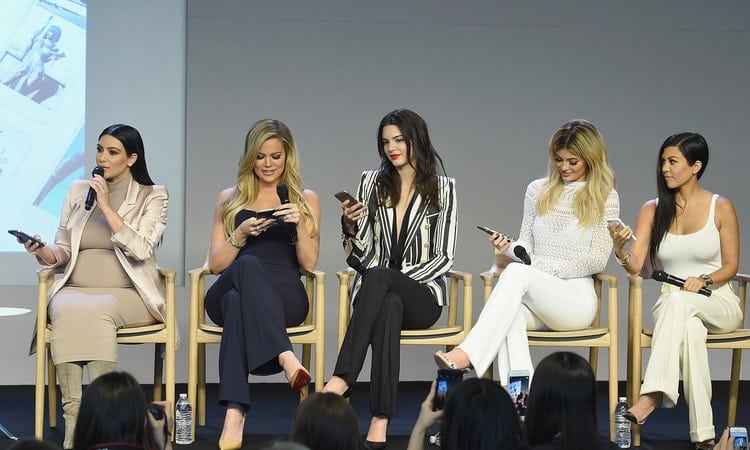 Long before establishing her own line of cosmetics named Kylie cosmetics which was launched in 2016, Kylie was focused on making her own name. Her self-determination was visible during her early appearance on her family reality show Keeping Up With Kardashian which follows the real life of the Kardashian and Jenner family. She started appearing on the show in 2007 and her presence just like her sisters boosted the show, making it one of the most viewed TV programs at the time. The success of the show led to more spin-offs such as Kourtney and Kim Take Miami, Kourtney and Khloe Take The Hamptons, Khloe & Lamar, Kourtney, and Kim take New York which Kylie also appeared on multiple times. It also resulted in the young star's TV show titled "The Life of Kylie" which chronicles her personal life. The Keeping UP with Kardashian and the rest of the show consequently yielded a huge fortune for the family and according to Forbes, they made a total wealth of 122.5 million in 2016 (with the exception of Rob and Caitlyn Jenner's income).
Apart from the TV show, Kylie has made her wealth through endorsements. Her first endorsement came from OPI nail polish in 2013 and the deal earned her and Kendall $100,000 each. Kylie has also gotten involved in other money-yeilding ventures with her sister Kendall including the establishment of The Kendall & Kylie Collection with PacSun and a Jewelry line known as Mouawad's Glamhouse. Her lines with brands such as Topshop and Puma scoop up money for the sisters as well. In addition, Kylie has her own app and online boutique named The Kylie Shop which accordingly led to her huge wealth.
But none of these ventures has made anything comparable to what she has earned from her lip kit makeup brand Kylie Cosmetics.  The make-up line was launched with a $29 lip kit in 2016 and offered a matching set of lipstick and lip liner. The same year of its launch, the TV personality and social media influencer recorded up sales of about $ 420 million. The millions didn't stop coming with sales of $330 million the following year. Since its launch, the lip-kit has gathered more than $ 630 million in total and has expanded to include other cosmetics like eyeshadow, and concealer. The makeup line (which is wholly owned by Kylie) has been estimated at $800 million while Kylie is worth 900 million according to Forbes meaning that the major part of her wealth comes from her lip kit.
The rest is the income earned from TV programs as well as endorsing company's products including an estimated after-tax dividend of $60 million from her company. All these account for the 900 million dollars net worth while her sister who started all the fame, Kim Kardashian West is worth $350 million. With another slight improvement, Kylie will be on the list of billionaires and this will mean that she is the youngest self-made billionaire ever surpassing Facebook CEO Mark Zuckerberg who gripped the title at 23.
With the recent inclusion in Forbes as one of the 60 richest self-made women on the fourth yearly ranking of America's Richest Self-Made Women, the mother of one, Stormi prompted an immediate backlash on the magazine. While internet users believe she shouldn't have been described as a self-made billionaire since she was raised in a very wealthy family which gave her some great wealth foundation and noticeable boost, the TV star certainly grew her own wealth and this has earned her the credentials she needed to be part of the Forbes billionaires. More so, she owns her company and her net worth is estimated based on her personal wealth and the value of the company which she founded.