If you have a taste for delicious things these tasty recipes have you covered. They are really healthy and delicious recipes that can cause a collective wow among any crowd. I have been using them for years and they remain ageless to me. So why not share? Check them out below:
Read Also: DIY Food Gifts for Valentine's Day
Mac and Cheese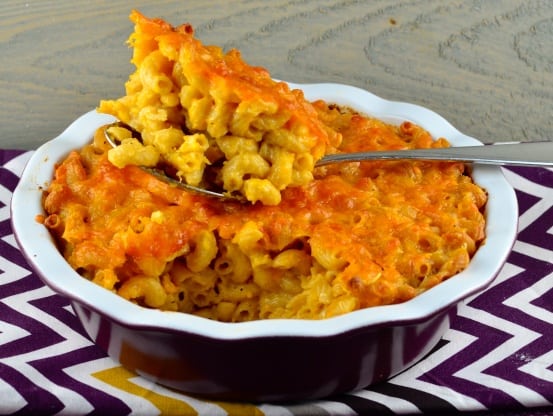 The fact that this mac and cheese blend is baked with melt butter and milk should tell you something about the unique taste and flavour this can deliver. The meal is creatively prepared in a way that fascinates and causes obsession. It is most famed in my house as a stand out dish for special guests.
Get the Recipe
Baked Falafel Recipe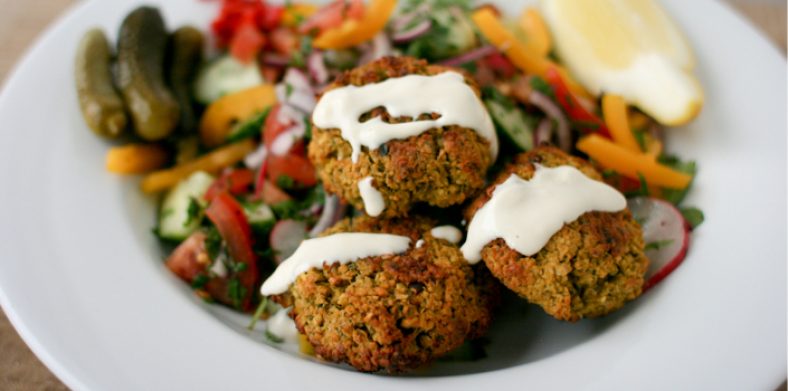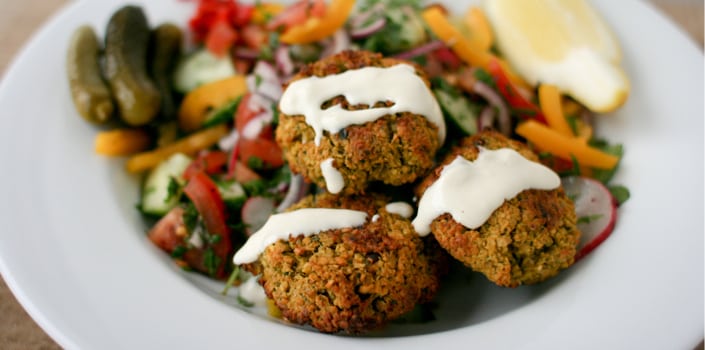 Nothing quells cravings like this crispy baked bite that is decorated with hearty and less fatty vegetables. The recipe is more of legumes and beans, thus full of protein and fibre. What more would you want?
Get the Recipe
Roasted Eggplant Recipe That Got 10K Repins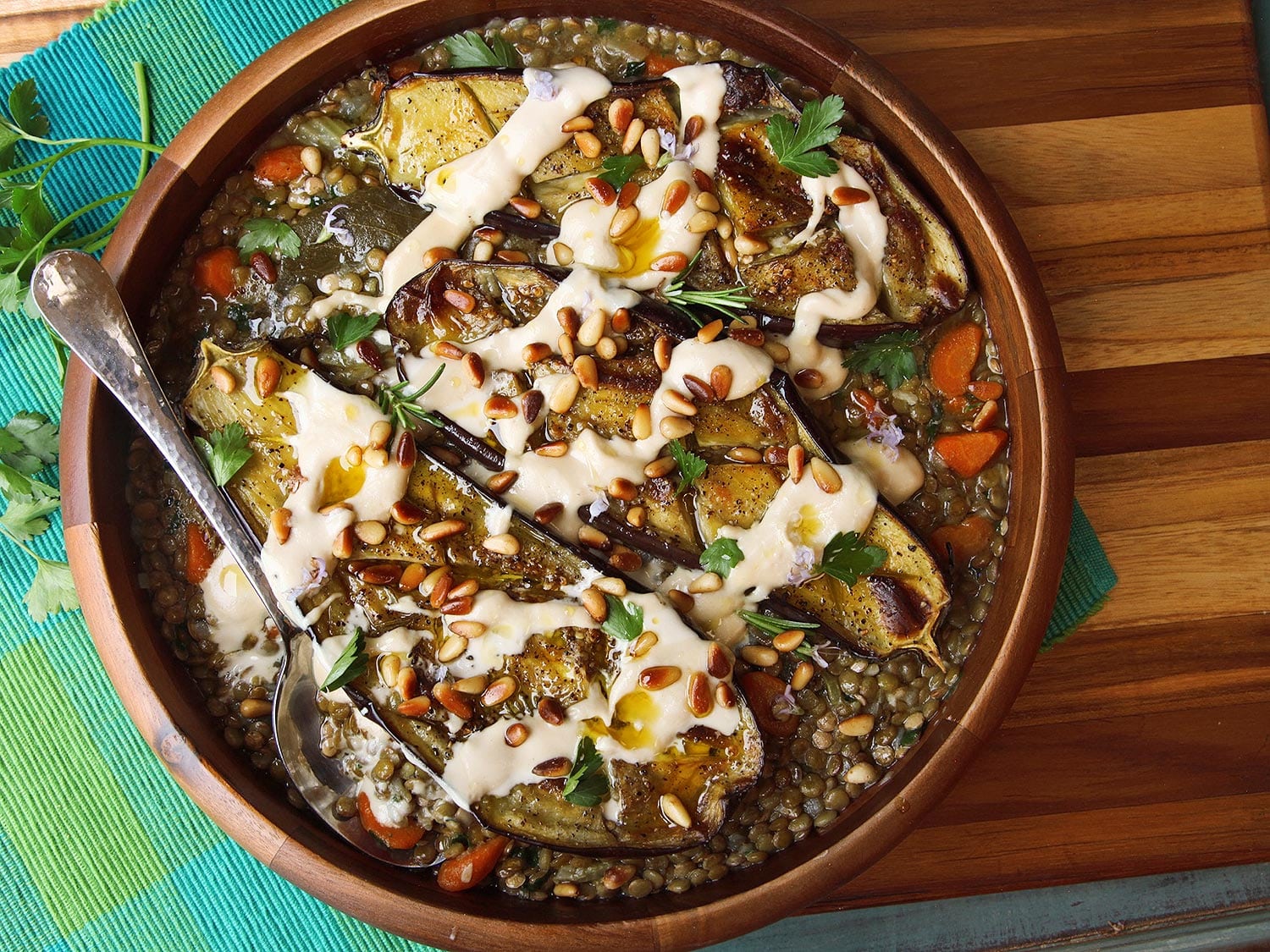 A bowl of roasted tender eggplant blended with creamy tahini sauce and pine nuts, and served over stewed lentils creates a memory that doesn't fade like a fuzzy dream. More so, the mix is fresh, crunchy, rich, yummy and zesty… something guests can easily give into.
Read Also: Nutella Yumminess Recipe To Spice Up Your Day
Shrimp with Honey Jalapeño Sauce Baked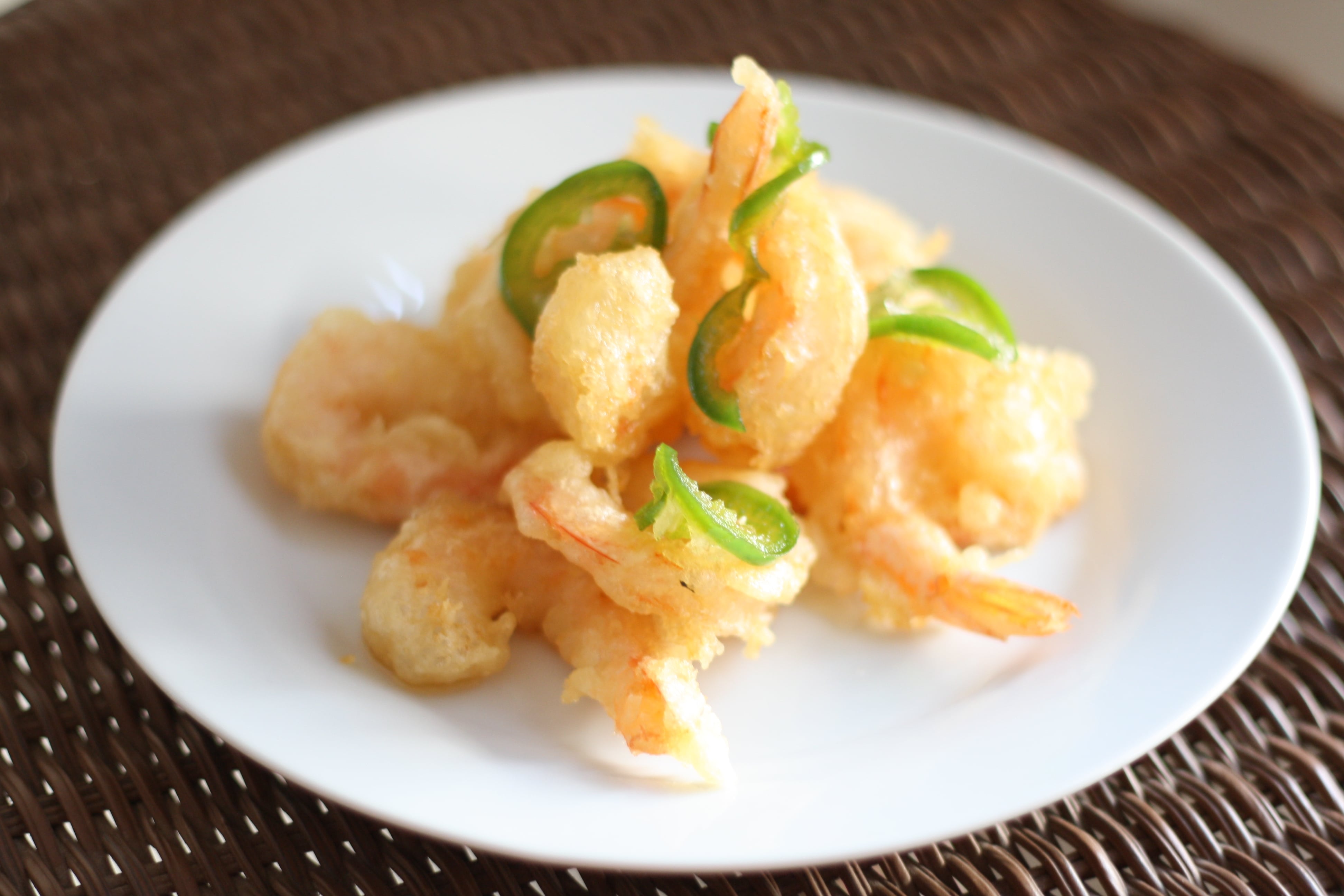 It is not likely that I am completely satisfied the first time I try something new and different, but this recipe of baked shrimp with honey Jalapeno broke the trend and quickly became one of my favourites the first time I tried it out. It is so easy to make and quite crunchy.
Get the Recipe
Roasted ChickPeas (Two Ways)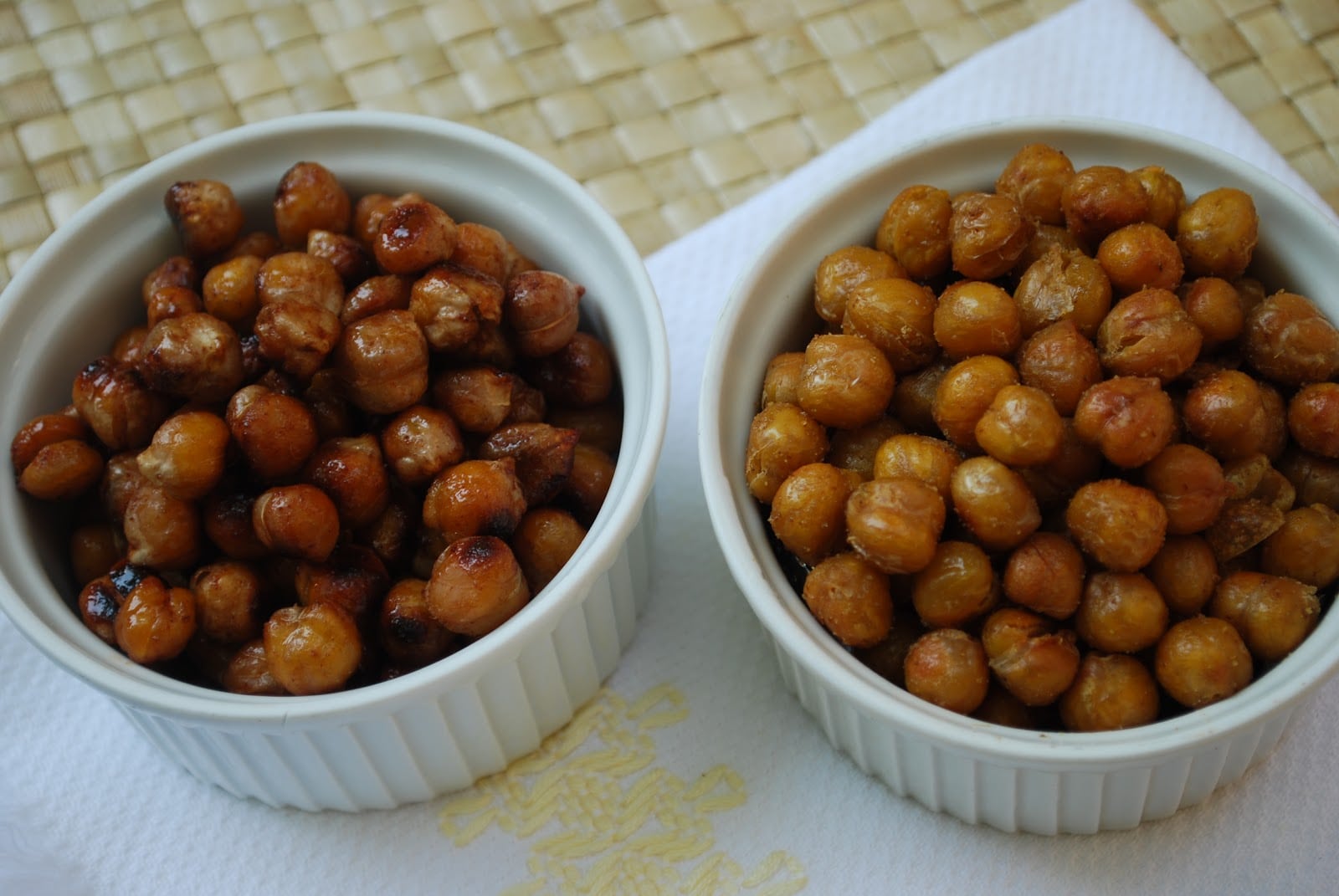 Chickpeas are unique but roasted chickpeas are simply amazing. You just have to mix well-dried cheese with olive oil and salt, plus other ingredients you prefer and then roast to your preference. The entire process will lend the peas a matchless salty taste. It is nutrient-packed and is a great source of folic acid, fibre, iron, manganese and protein. Versions are created with different ingredients like garlic cumin, sea salt, a tiny white pepper, honey, and cinnamon.
Turkey Artichoke Panini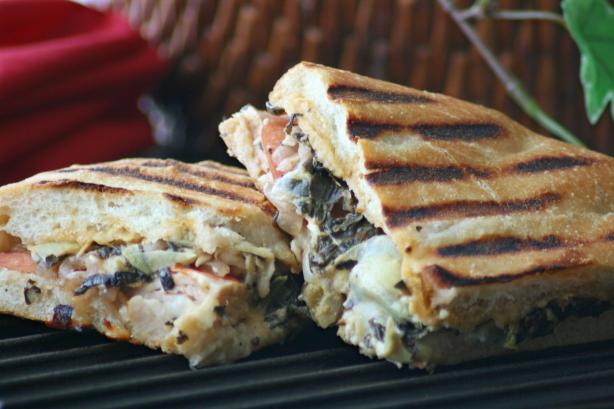 This recipe is a sliced loaf of pesto focaccia that is spread with parmesan cheese and topped with sautéed onions,  tomato slices, asiago, turkey and then brushed at the sides with olive oil and allowed to grill until grill marks appear on the bread….dashingly yummy!
Strawberry Banana Baked Oatmeal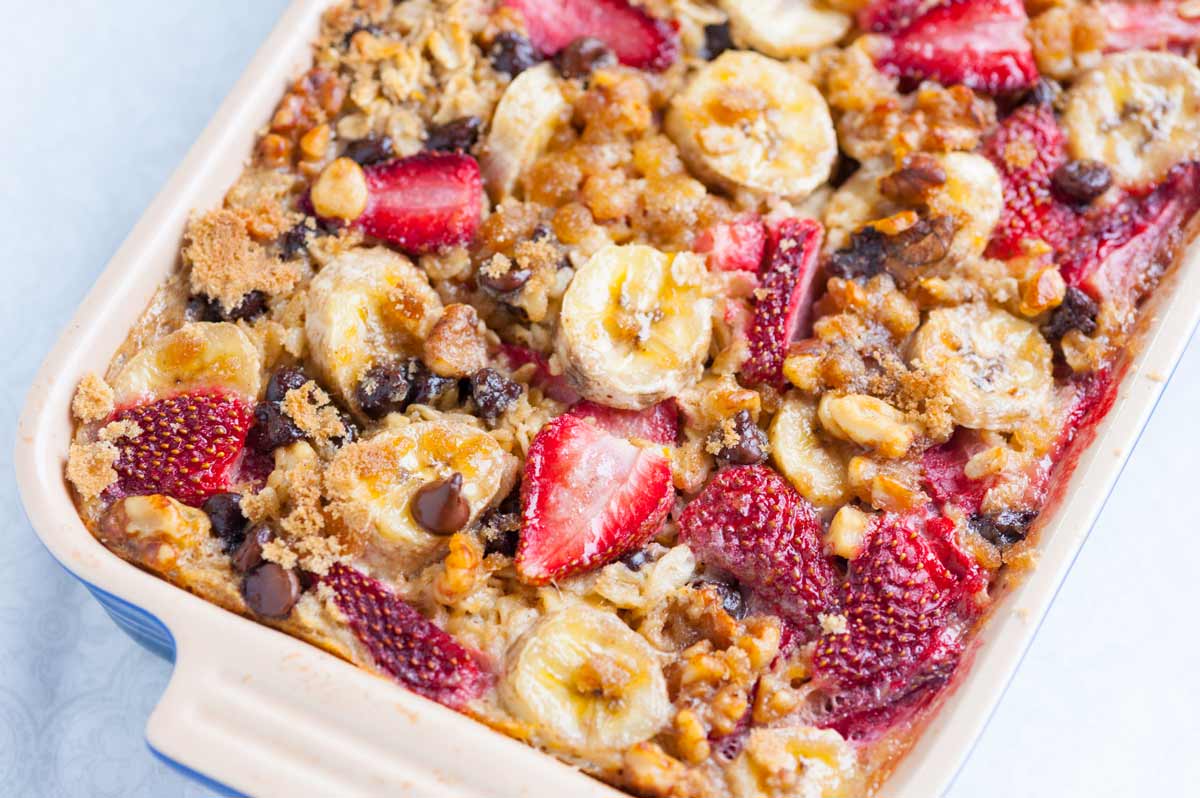 Strawberry banana baked oatmeal is a fun, fulfilling and delicious recipe that offers a new slant on the famed oatmeal. The recipe contains banana, strawberries, sugar, cinnamon and nuts all of which makes it a healthy alternative to traditional oatmeal. Its taste and texture also make up for the hearty dish.
Quinoa Cakes With Apple Sauce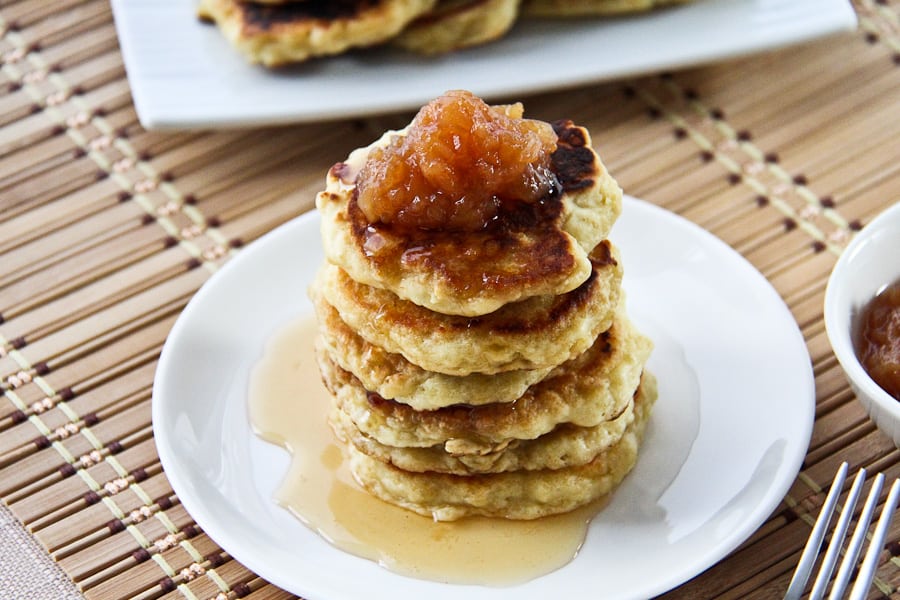 This delivers nutritional joy to me and is one of my biggest options. Why do I like it you may ask, the cake is packed with protein. Plus it is a wholesome option and titillates adorable taste.
Blackberry and Raspberry Pie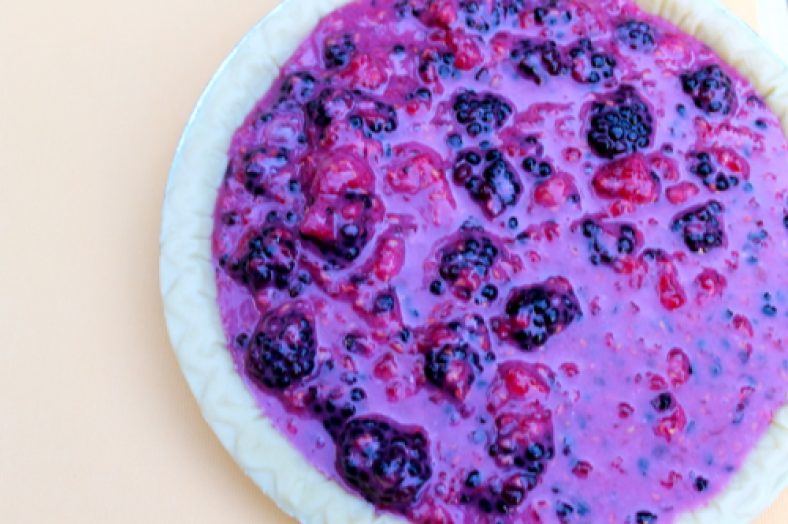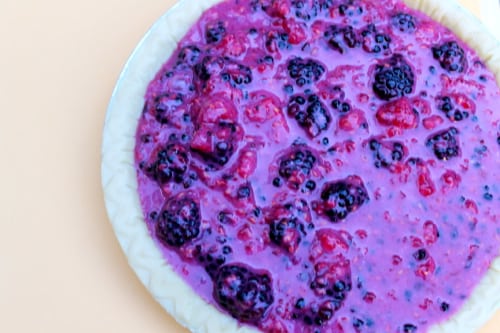 Doesn't this look too gorgeous to be consumed? Indeed. I call it a parade of beauty. But look isn't just the only thing going for this pizza, it is also a soul-soothing recipe that is very comforting and yummy.
Get the Recipe
Chocolate Covered Kiwis On A Stick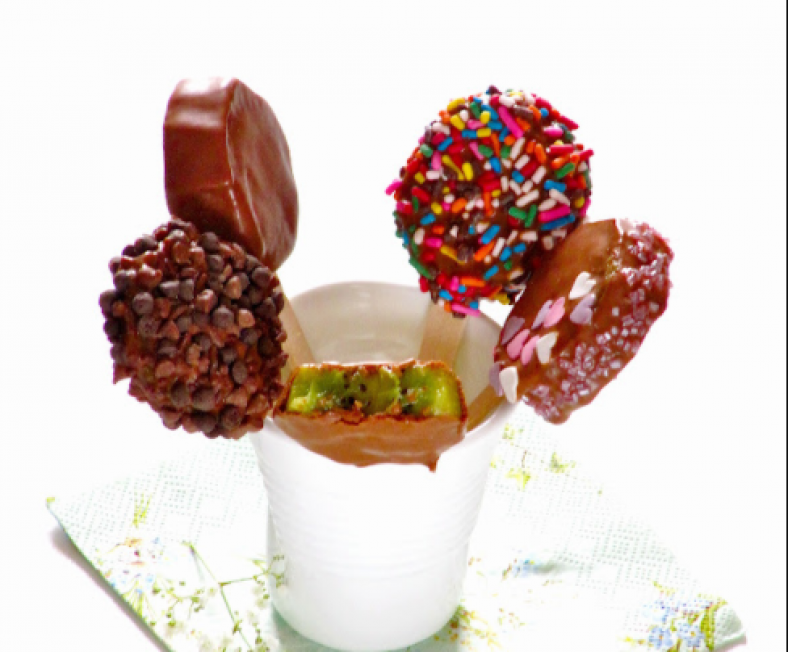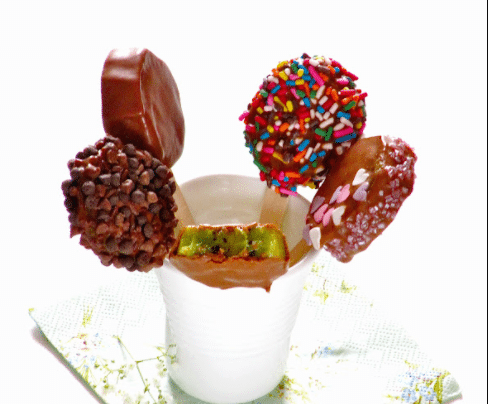 Feeling inventive? Add extra life to your Kiwis pop by adding nonpareils, cutely chopped nuts, shredded coconuts, or heart sprinkles over it. Or simply bite into plain Kiwis pop without decoration. The low-carb snack is tasty enough to cause refreshing addiction. Plus you don't just get the sweetness but also a bonus of antioxidant properties from the fruit. For a healthier option, use dark chocolate.
S'mores Bars

 On 

Graham Crackers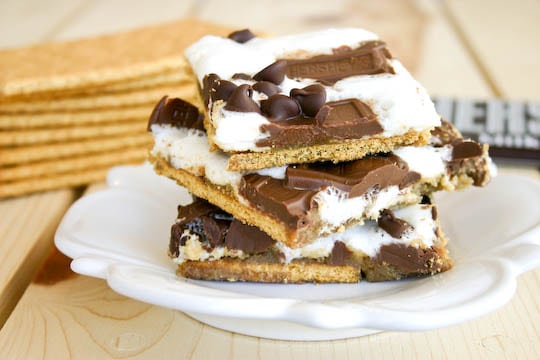 S'mores bars are awesome but this recipe takes its awesomeness to a whole new level. It includes thoroughly baking melted butter, and homemade brown sugar and then sprinkle with creamy, caramel before putting the mixture on top of a layer of crunchy graham crackers…that simple.
Shaved Asparagus and Gorgonzola Pizza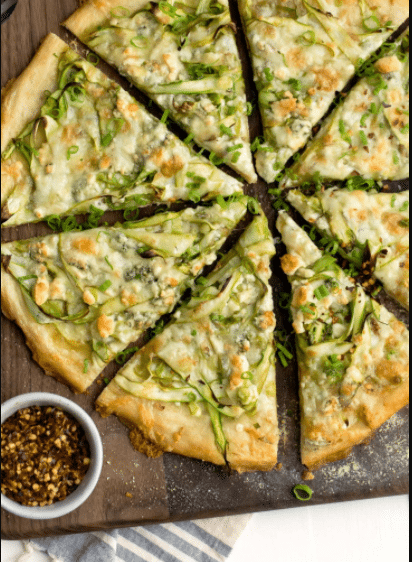 Gorgonzola next to the flourish of shaved asparagus, this is a simple way to get a healthier pizza treat. The recipe is ideal for breakfast or lunch. And yes you don't have to be a pizza addict to enjoy the hearty bite.
Get the Recipe
Banana All-Bran Fibre Toppers Muffins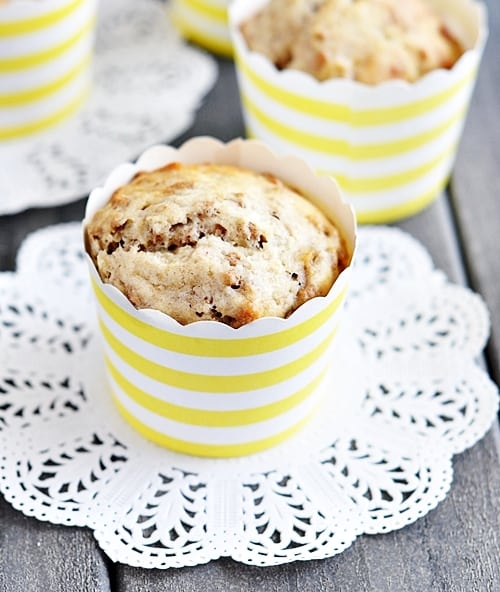 What do you expect from a classic banana recipe? Nothing but perfection. The recipe is rich in flavour and adds to your fibre intake.
Guacamummus or Hummamole (Avocado Hummus) Recipe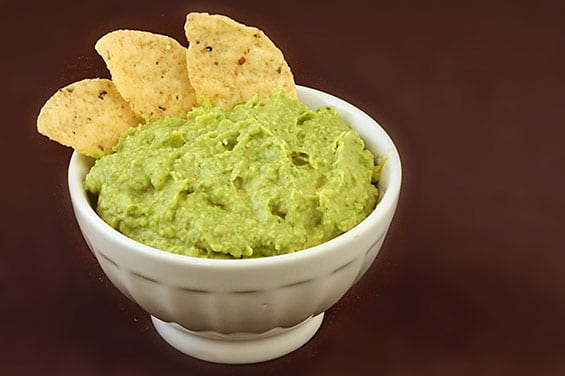 There is a lot to like about this recipe; it is thrilling, fun and delicious, ideal for wowing the guests. The recipe takes a spin on what we think we can do with avocado hummus adding garlic, cumin, salt, a chopped red onion, Jalapeno or serrano pepper to create an irresistible flavour profile.
Brie And Brisket Quesadillas Tacos with Mango Barbecue Sauce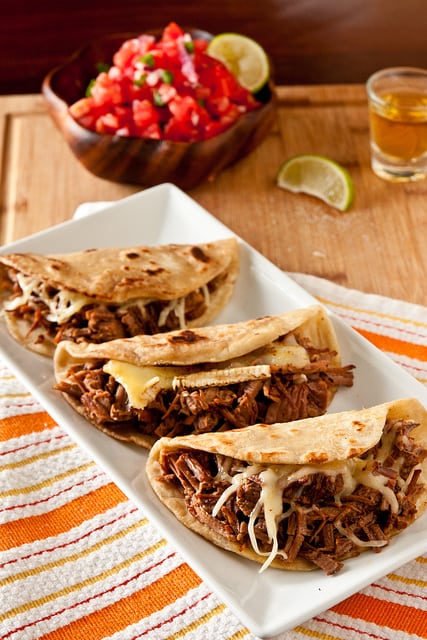 Tacos or quesadillas filled with sliced brisket, Brie, Monterey Jack, and topped with a mango barbecue sauce, this recipe is a crowd's favourite. The mouthwatering recipe features fresh ingredients which are healthy, cool, tangy, and crispy flavours.