Living a minimalistic life is considered one of the epitomes of a happy, healthy and fulfilling lifestyle. In fact, there is an ancient adage that alludes, 'depression and clutter often go hand-in-hand.' And extensive research shows that we tend to feel 'mentally cluttered' when surrounded by piles of junk and clutter; from the unmade beds, dirty dishes dumped in the sink, toys left sprawled all over the floor, etc.
In other words, a messy house is usually a consequent catalyst for messy emotions, reduced productivity, and not forgetting; more time is wasted scouring through the junk when you need something.
Fortunately, if you're currently having problems with de-cluttering your apartment, home or studio, there are things you can do to change this. Read on.
How do you get rid of clutter in your home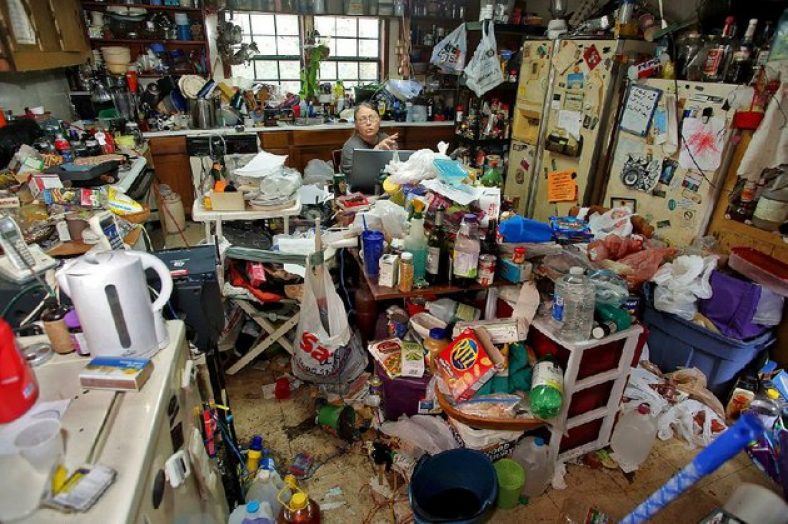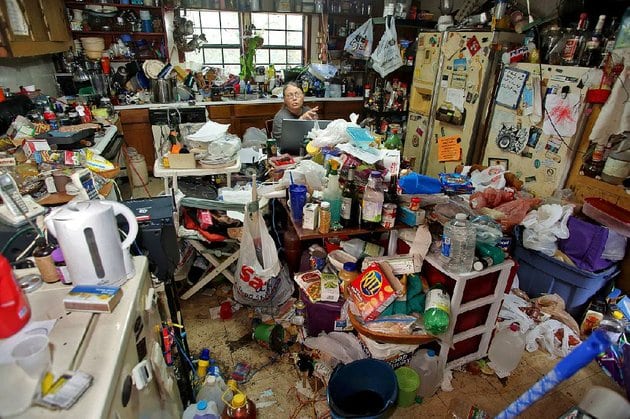 Although many people often struggle with getting rid of unnecessary junk around themselves, most of the time, it is usually easier than it seems. For the sake of this discussion, clutter is essentially anything that you don't use or rarely use that is crowding out your living space by occupying strategic locations that you constantly access.
The first step to getting rid of unnecessary junk – as most people can agree to – is adopting a minimalistic mindset. In other words, forging a strong frame of mind whereby if you don't need something or barely use it, then there's no point buying or keeping it around. Such an operating system will not only help you make strides in organizing your living space but also save you a heap of cash in the long run. You reach a point where you only buy things that you absolutely need. No more, no less.
Secondly, after getting rid of those that you barely need/use, the next step is stopping the inflow of clutter in your house. This means putting a valve on mindless recurrent purchases that we often make repeatedly. For example, you don't have to buy a new pair of shoes every month when your current pair is barely worn. The same applies to clothes, toys, electronics, beddings, etc.
In other words, find creative ways of re-using and re-purposing what you have until it has to be given away. Reinforce this habit by adopting the mantra, 'one thing in, one thing out.' This implies that whenever you purchase something new (say a new set of makeup), make it a habit to get rid of another older item that you think you will not use again. Remember that if it does not add any meaningful value to your life, sell or give it away as soon as possible.
Best Item Organizers and Decluttering Tools
Speaking of an effective way of decluttering your home, here is an overview of some of the best item organizers in the market at the moment.
1. The Ikee Design Acrylic Jewelry & Makeup Organizer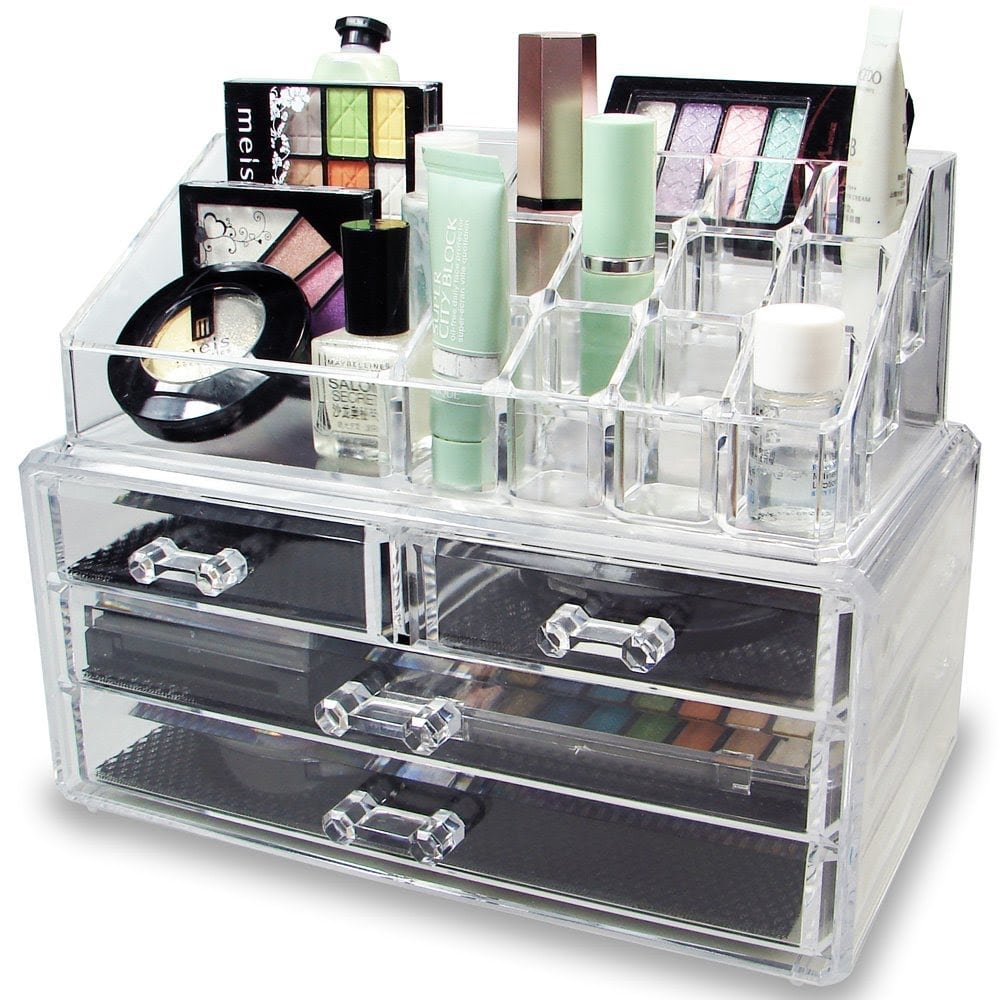 This will definitely come in handy for many ladies, especially those with a knack for a collection of jewelry and makeup accessories. Most people can relate to the fact that jewelry and beauty accessories form at least 50% of the junk lying uncollected and in disarray in our wardrobes and closets. In fact, most can barely keep up with the rate at which we buy new jewelry and get rid of the old ones. Therefore, a rack such as this one would go a long way in helping one restore order in their dressing rooms.
The Ikee Design Rack is made of a clear and durable acrylic frame complemented by an entirely removable black mesh that protects the accessories in it from customary wear-and-tear. The set's dimension measures 5.3 by 9.3 by 7.25 inches, which means that in addition to helping you de-clutter your dressing table, it does not occupy much space itself.
Get it Cheap from Here
2. DecoBros Wall Mount Multi-Purpose Towel/Wine/Hat Rack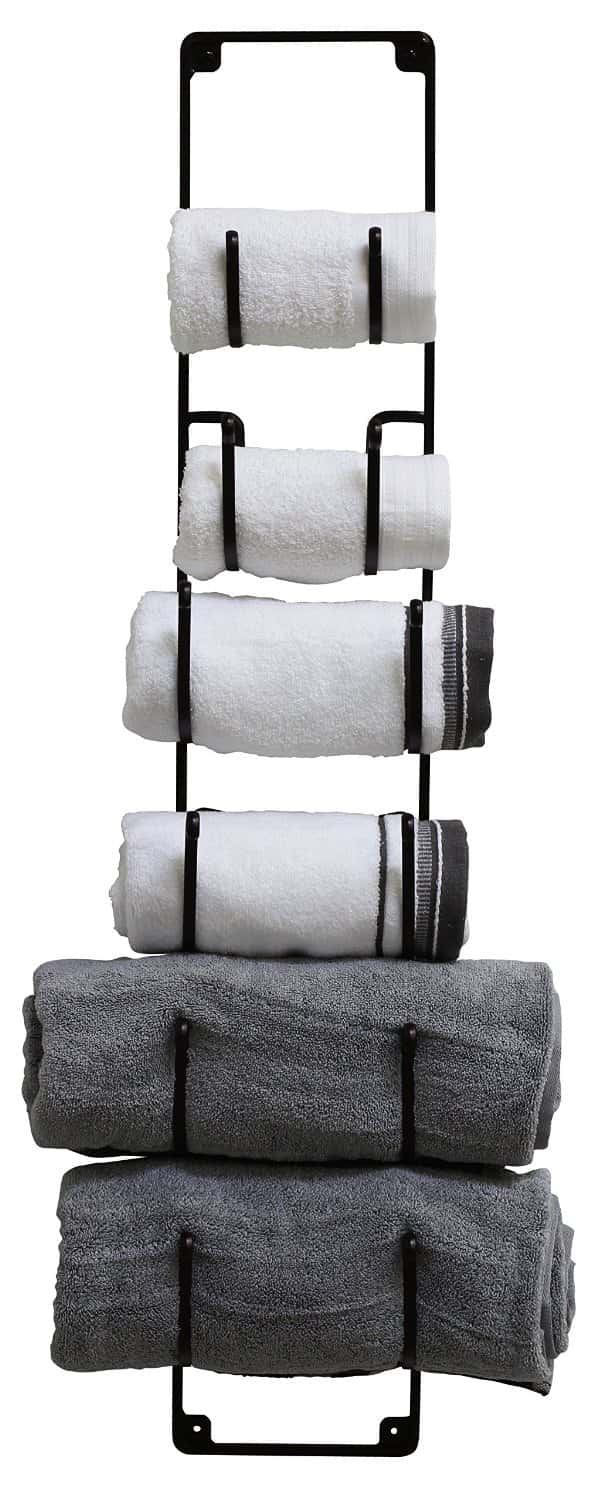 If you're struggling with clutter, then you know that an organizer that takes care of your hats and towels in the same setting can be a godsend. Even better if it is a standalone unit that can be placed by itself in the corner of the room. That's exactly what the DecoBros Wall Mount epitomizes in this setup. And being multi-purpose, it implies that it can be put to different uses, including but not limited to, storing your wine bottles, a towel rack, a bathroom accessory holder and a multi-purpose practical display holder. In simpler terms, the wall mount rack gives you multiple ways of saving your space and organizing the hangable stuff in your bedroom or changing room. You can also purchase one more for your wine bar while at it.
Get it Cheap from Here
3. Magnetic Primer + Spice Jars with Label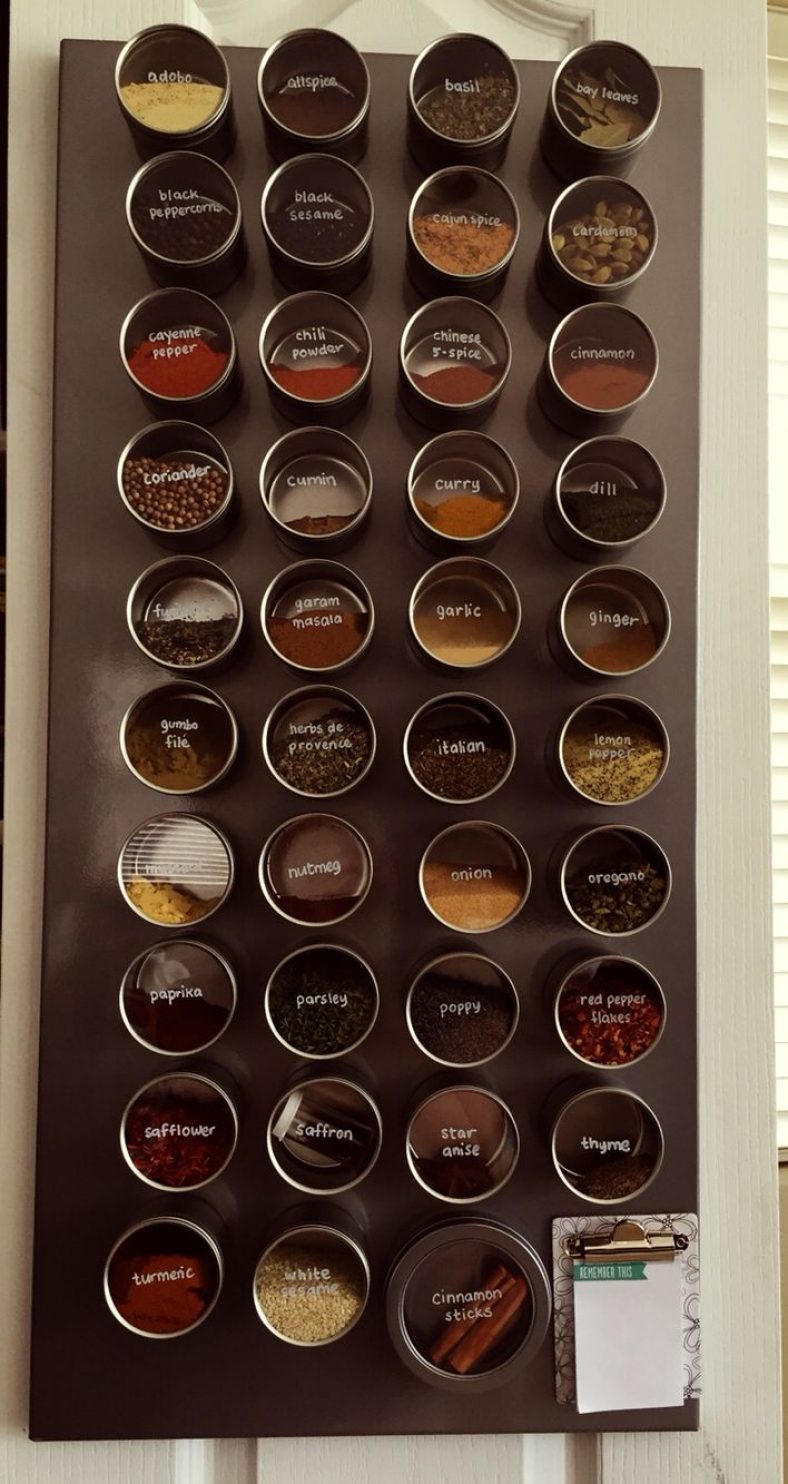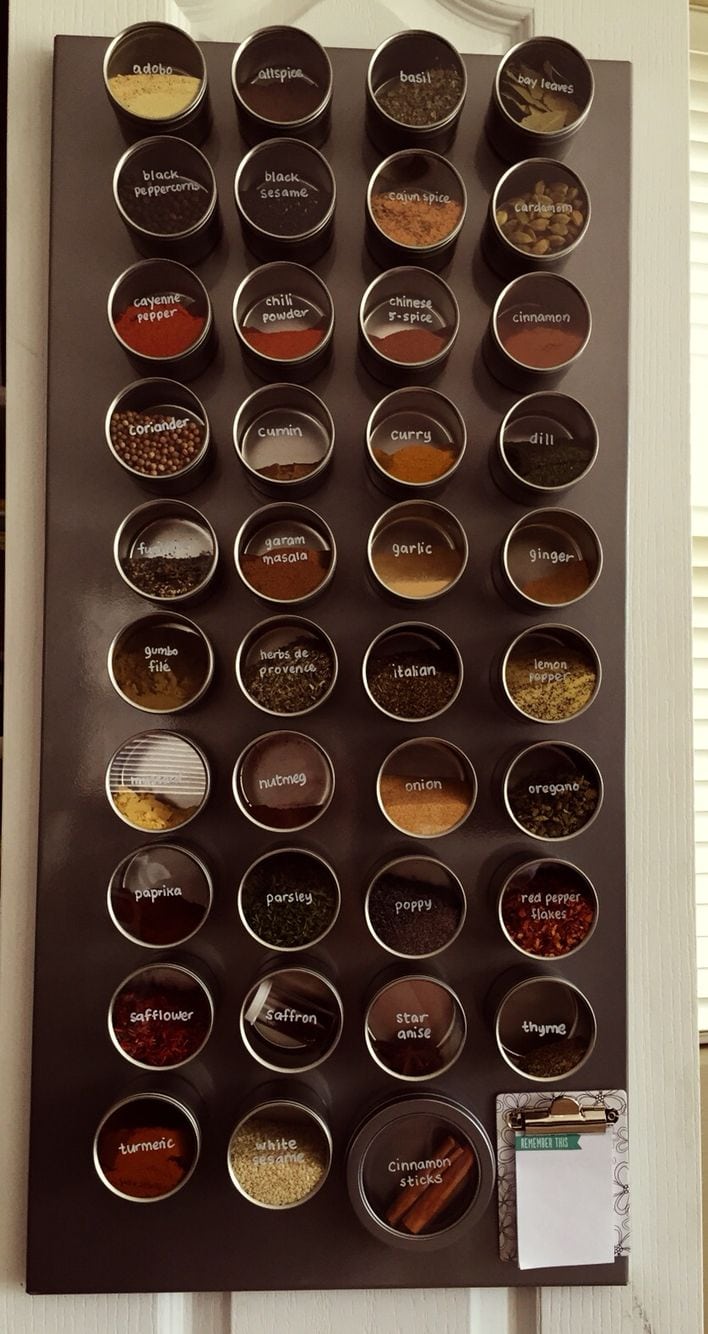 This organizing tool is one of the few handy tools you can have in your kitchen, especially if you always find yourself with a multitude of spices, additives, and condiments. The presence of the magnetic storage trays makes it incredibly easy for one to store and retrieve items on and off it. What's more, these trays often stay securely in place, minimizing any chances of accidental pilferages and spillages. What's more, considering that it comprises a set of a dozen units, each of them with over 100 spice labels, it is easy to why organizing your kitchen with decluttering tool in your possession is easy enough.
Having said that, some of the notable pros of this magnetic primer + spice jars assembly include:
a. The presence of clear (see through) magnetic lids makes it relatively easy to identify the contents of each tin, something that aids one's organization efforts even further.
b. Remember that these practical storage jars are fitted with a magnetic backing. This means that they ought to attach to any flat metallic surface, which includes most kitchen appliance, counters, and refrigerator doors.
c. Comes with a set of over hundred labels. You can use these to mark the tins and minimize the time that is typically wasted when choosing and picking the right storage jar.
Get it Cheap from Here
4. Better Living Products 76235 AVIVA Two Chamber Dispenser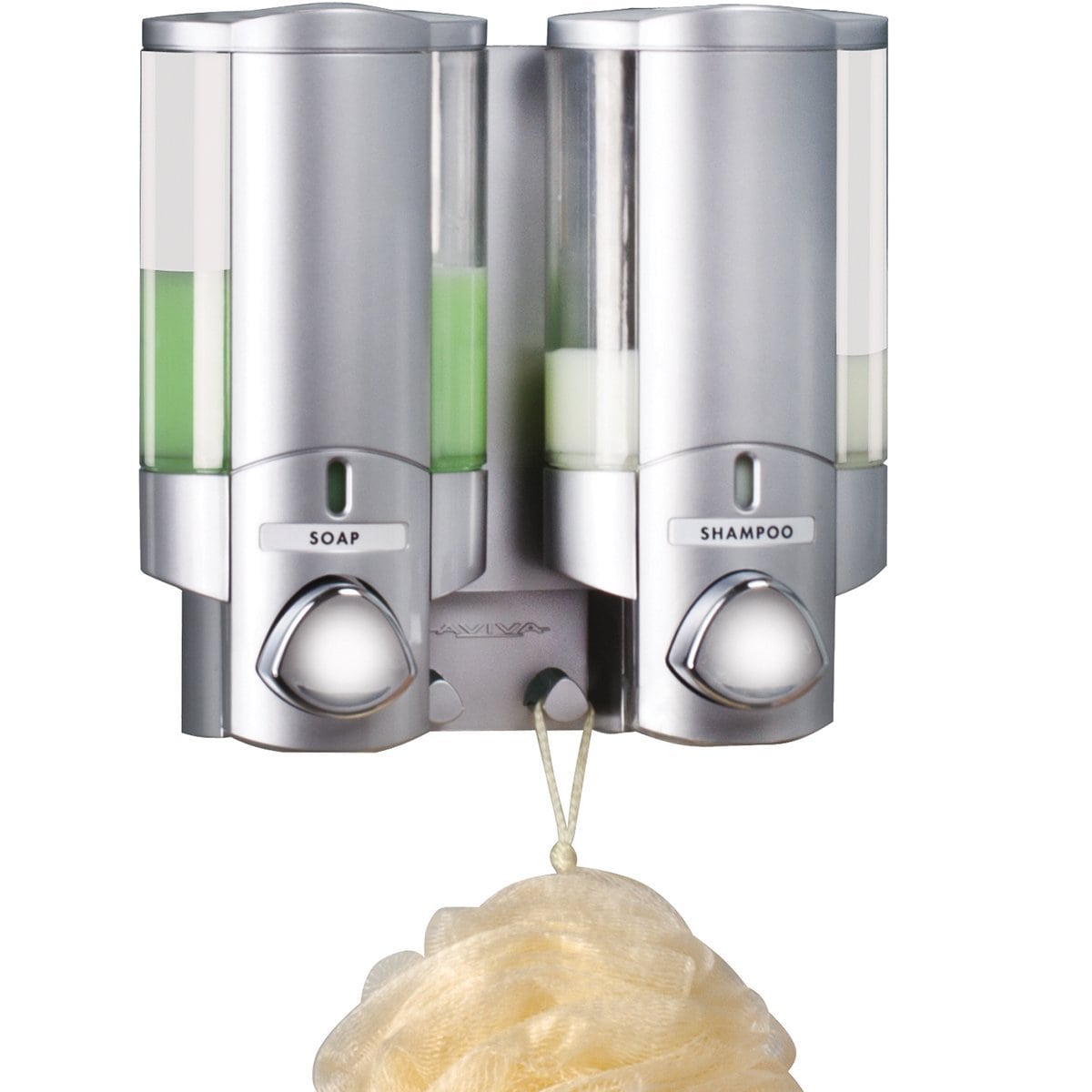 Having a refillable dispenser in your bathroom or kitchen is another convenient way of getting rid of humongous heaps of bottle clutter that characterize most of our kitchens. It is on this backdrop that this Better Living Products accessory has found a spot in many households today. Unlike your regular dispenser, it can hold up to three different liquids/solutions in different compartments thereby saving you the space that would otherwise be occupied by their individual original packages. Besides, it is easy to install and can be screwed or glued onto virtually any solid surface – plastic, tile, marble or conventional tile surfaces.
Some of the additional perks that these dispenser packs include;
a. It is built to be able to dispense liquids at the push of an easily accessible button, saving you time and effort of having to do this manually.
b. Through such a dispenser, you can save a lot of money by buying your favorite detergents and cleaning liquids in bulk. The compartments are not only built for a multi-purpose household use but also quite easy to refill (less wastage from accidental spills).
Get it Cheap from Here
5. Rubbermaid Deluxe Tool Tower, Garage Storage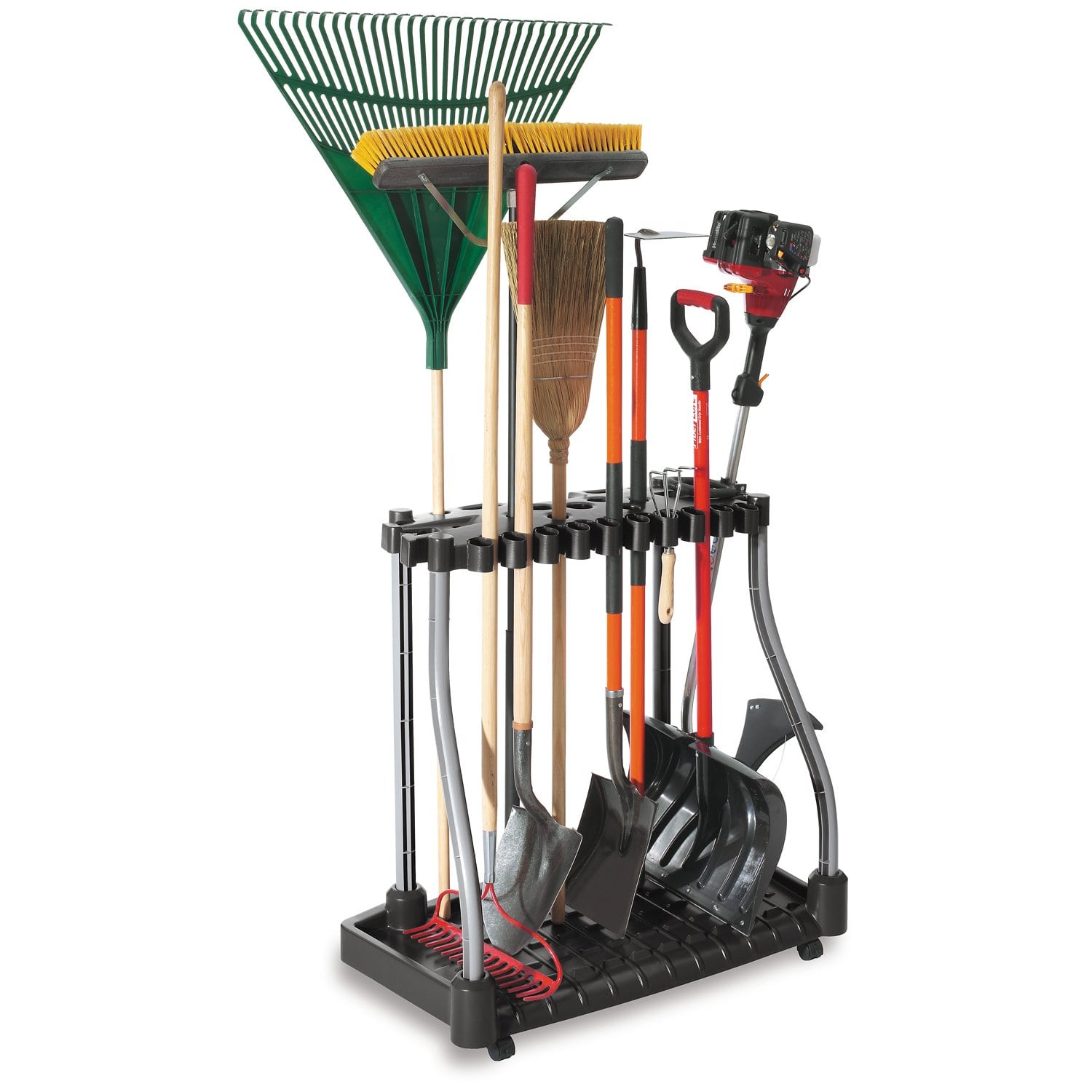 It is a tool rack that is designed to store and organize an assortment of 40 different tools and accessories. This could be anything from brooms to shovels and scoops. Like more of the organization-aiding tools featured here, the rack is shipped pre-assembled, and you don't need any special tools to set it up. The presence of the grid pattern here means that your tools will not be a risk of sliding off the rack as it happens most traditional storage racks.
Don't Miss: Creative Gift Wrapping Ideas To Spice Up Your Gift Giving
Here's a quick overview of some of the pros of this decluttering tool you ought to know about.
a. Ideally optimized for storing heavy duty, long-handled tools, and it can store up to 40 of such tools. This effectively eliminates any chances of having a collection of sharp garden tools lying around hazardously in your store.
b. Fitted with rubbered casters for effortless mobility.
c. Built to last, will not dent, peel, or rust.
Get it Cheap from Here
6. IRIS Extra Large Photo Keeper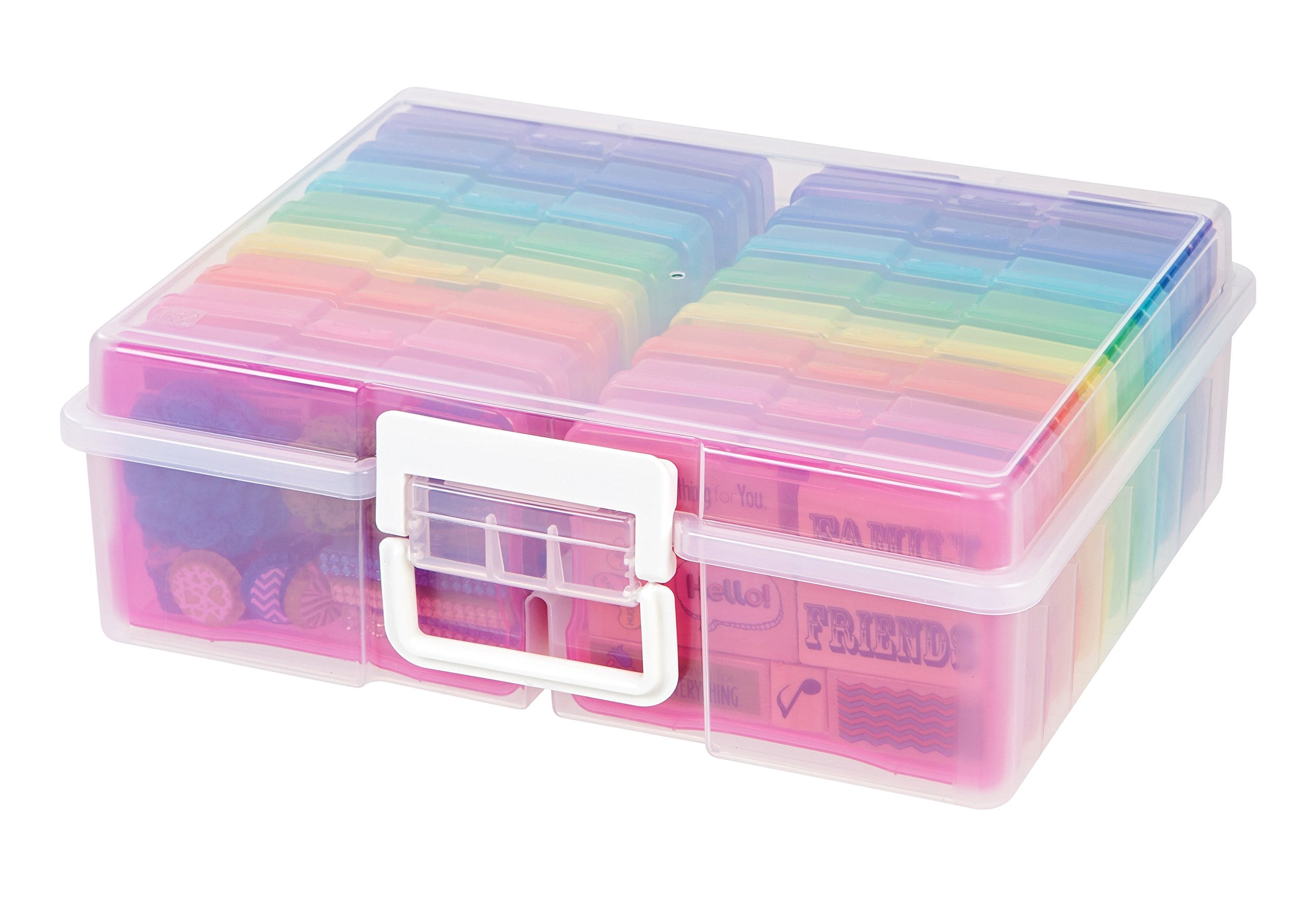 Although sheafs of aged photos are rarely seen as clutter by many, they can be junk if misplaced or strewn all over your house. This is why such a compartmentalizing tool would come in handy for many. The pack can hold as many as 3200 photos collectively, with each unit capable of storing photos as large as four by six inches. What's more, the tight snap closures that the entire assembly features mean that your photos will remain securely in place even if you will constantly be accessing them? This is hands down the best way of making sure that you don't lose those treasured memories without necessarily having a sheaf of them lying untidily all over the place.
Get it Cheap from Here
7. Evelots 6 Magazine/File Holders & Labels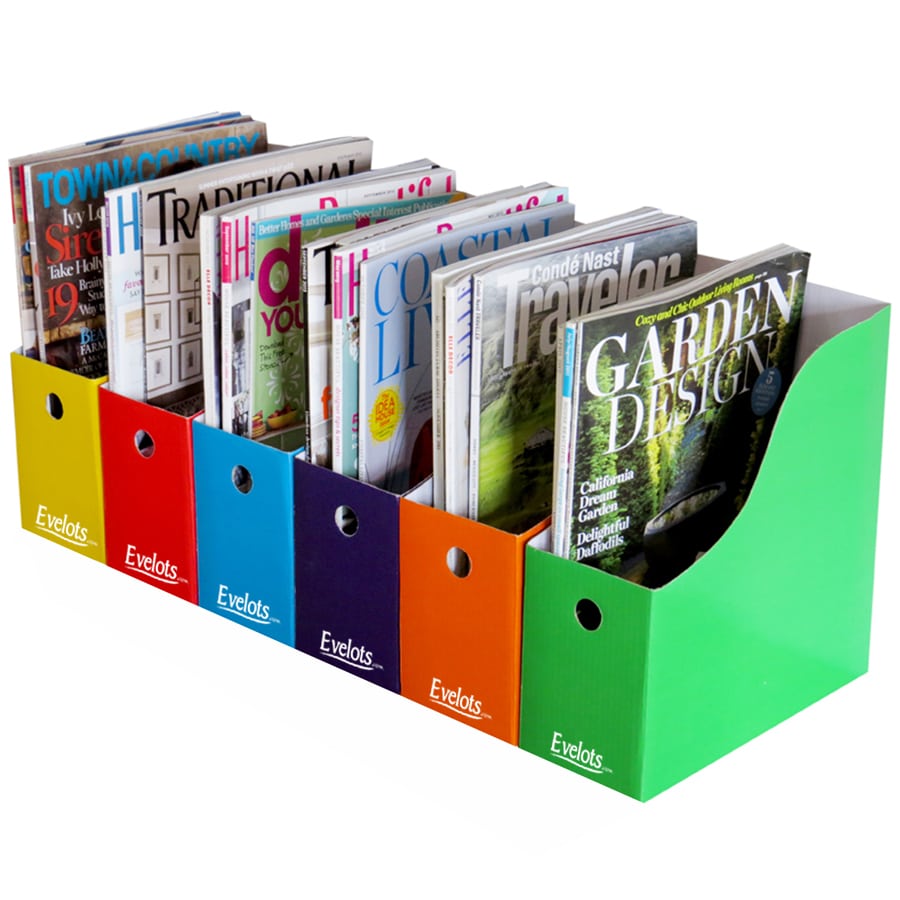 Now, all of the things that can be termed as clutter or junk, none is more common than old magazines, newspapers, and generally, old publications that we're unable to get rid of. Now, the good news is that you don't have to have to purge these old reads.
Instead, you can choose to arrange them neatly using a suitable, well-designed rack such as the Evelots 6 Magazine Label and File holder. Overall, this is a presentable way of organizing magazines, old reports, mail, and an assortment of paperwork without losing easy accessibility to them.
Get it Cheap from Here
8. SONGMICS 3-Tier Storage Cube Closet Organizer Shelf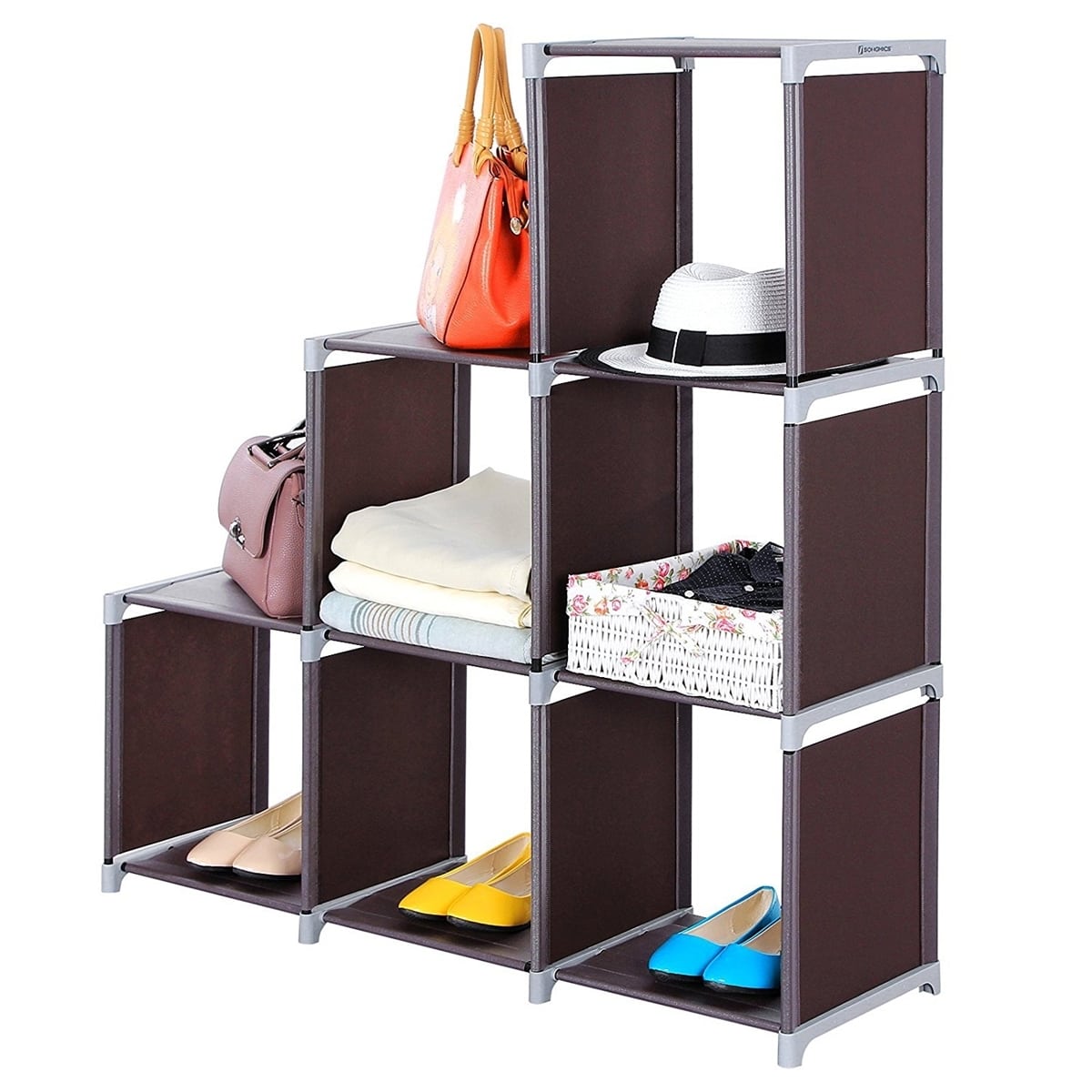 Do away with your old-fashioned desk-and-shelf arrangement of storing books and other items and instead adopt this bookcase and cabinet organizer. Unlike your conventional shelf, it is built to serve a multitude of your storage needs such as holding your folded clothes, fabric drawers, toys, books, lamps, clocks, etc. Aside from this, it has the following unique advantages;
a. Creative design – There's no better way of saving space while remaining clutter-free than when using a minimalistic shelf design. This one cuts it by all angles.
b. Reasonably durable – You won't be replacing it anytime soon. The durability stems from the steel tube and plastic connectors construction that is not only waterproof but also rugged enough to withstand constant everyday use.
Get it Cheap from Here
9. Cozy Remote Control Tidy Remote Holder and TV Remote Organizer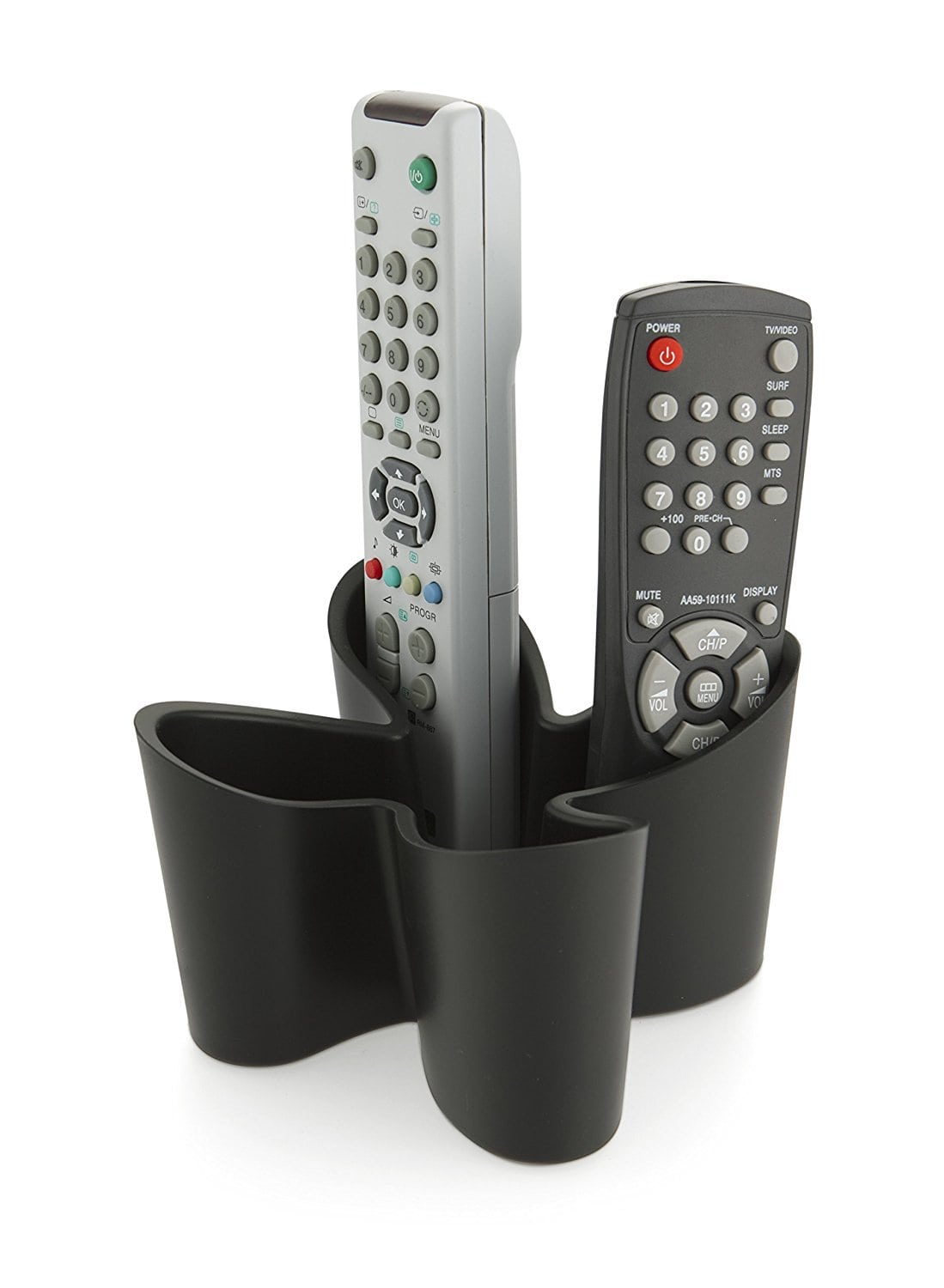 Are you tired of occasionally losing your remote control units, and at times can hardly keep track of them? Then this Cozy & Tidy Remote Holder is designed for you. Can hold up to four remote control units and can be a convenient storage unit for your various multi-media consoles such as the soundbar remote, stereo consoles, TV remotes, set-top box remotes, etc. For those who love bright and flashy colors, it is available in a multitude of colors such as cool gray, purple, red, black, and green. That is besides being sturdy enough thanks to the non-slip rubber that keeps it from slipping and sliding around your coffee table.
Get it Cheap from Amazon
10. Rubbermaid 3H89 Configurations 4-to-8-Foot Deluxe Custom Closet Organizer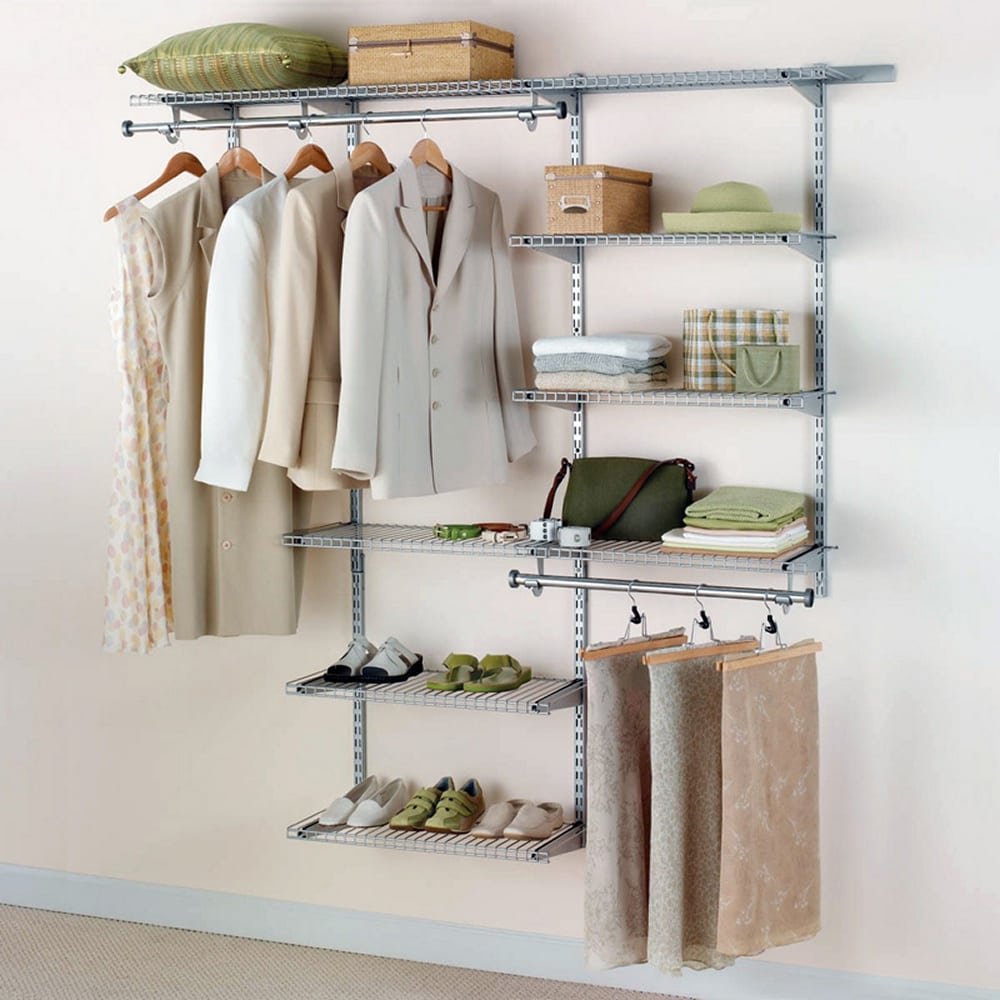 Nothing complements a walk-in closet better than this deluxe closet organizer. It can be customized to fit into any walk in closet and comes with practical telescoping rods bolstered with expanding shelves to add some usable room to your closet. Take advantage of the assortment of mounting hardware that is included in this assembly to hang some of your rarely used clothes thereby decluttering your closet in the process. Lastly, thanks to the attractive epoxy finish that it boasts of, it is virtually maintenance-free. That is, in addition to being durable and sturdy enough to serve you for years.
Get it Cheap from Amazon
How to Organize your House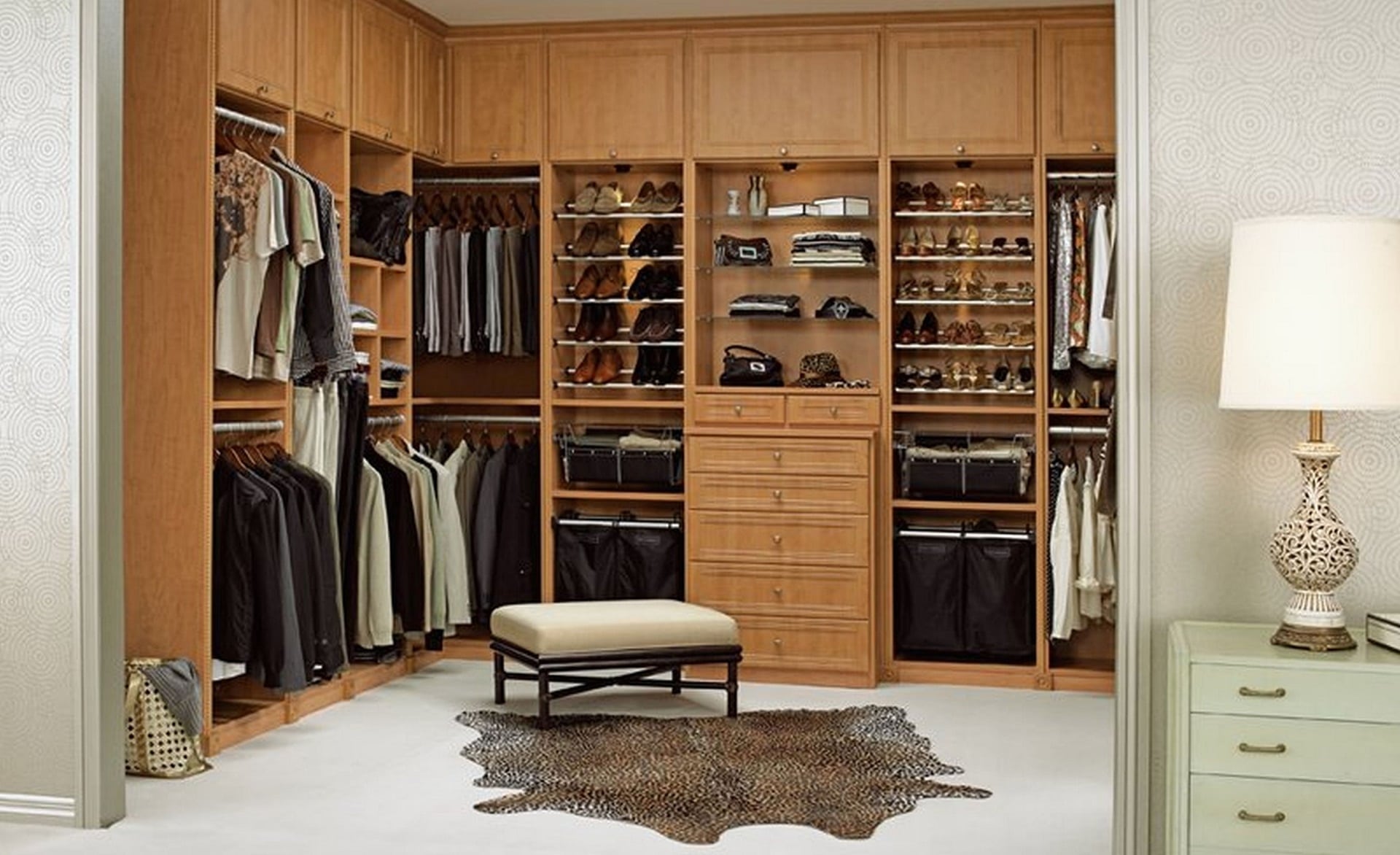 Getting rid of junk and clutter is one thing; keeping it away for as long as possible is another whole challenge by itself. And this is where meticulous organization comes in. It doesn't matter the efforts that you put into eliminating clutter from your household; it will only be a question of time before junk re-accumulates again if you don't have sound organization skills.
See: 20 Sleek And Chic iPhone Cases that are Simply Cool
Here are some quick pointers on how to organize your house with the aim of keeping clutter and junk at bay.
a. Implement habits that are aimed towards managing clutter and junk. A good way of approaching is by getting a bag where you constantly dump anything that you barely use/need.
b. Adopt the practice of cleaning the kitchen/sink and utensils after every meal. You shouldn't let dirty dishes accumulate and sit in the sink for days.
c. Craft an evening routine that revolves around putting everything back to its designated position and strive to stick to it regardless. This will prove valuable in helping you get rid of junk as soon as it shows up.
d. Invest a quality, suitable and well-fitting organizer or de-cluttering rack.