Every day is a good day to get the best gift sets for her. It doesn't matter if she is a mother, wife, sister, or someone you are dating, once you appreciate her. We really love these.
By the way, if you are a woman, you can as well get these and gift them to yourself. There is an overwhelming satisfaction in that.
In case you have been wondering the ones to get, I have compiled this list to help you through. You are welcome.
Clinique Gift Set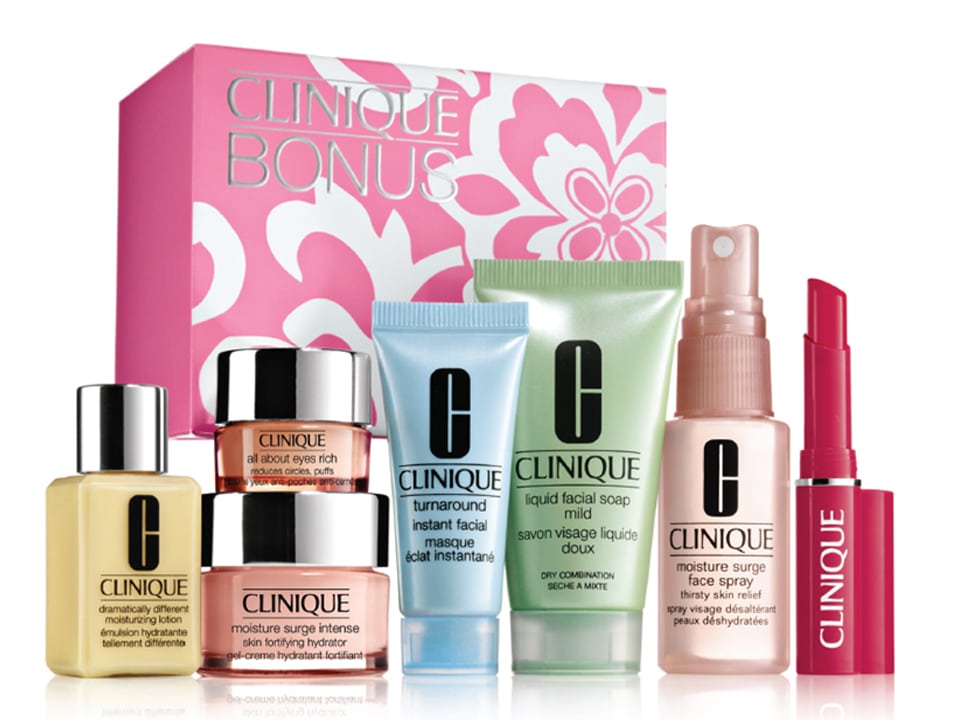 I decided to start with this because beauty care products are the things women love immensely. In this set, you get to have up to 7 pieces of beauty products including moisturizing lotion, Clinique Smart Custom-Repair Serum, mascara, and lipstick. There is also a very nice facial cleansing brush.
Click Here To See Price
Philosophy Amazing Grace Holiday Collection 3 Piece Gift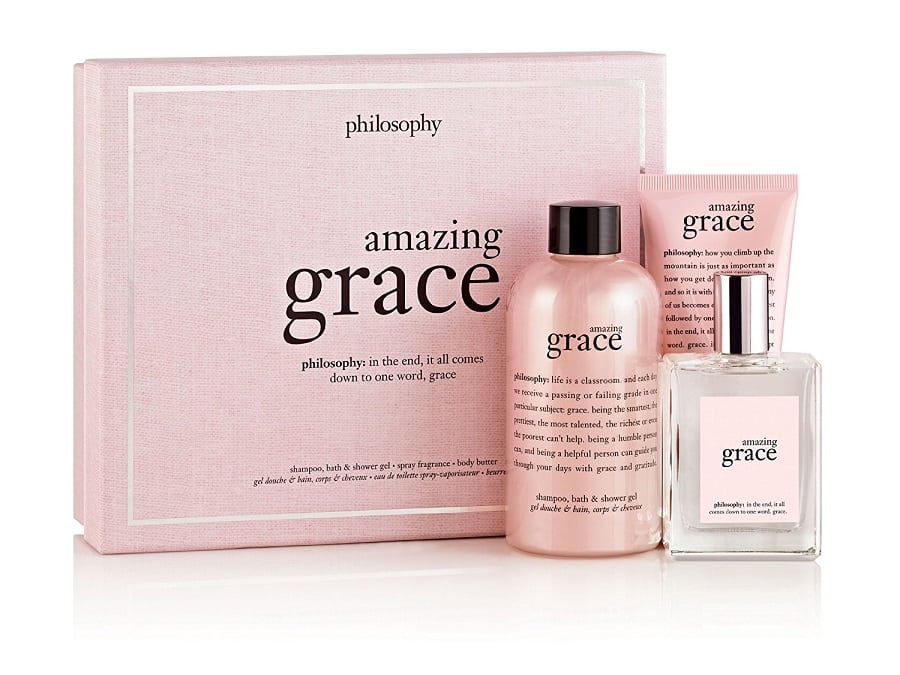 This should add something to your perfect holiday. It's a yes, all the way for me, and you will want to thank me later. Again, you are welcome.
Click Here to See Price
L'Oreal Paris Women Of Worth Gift Set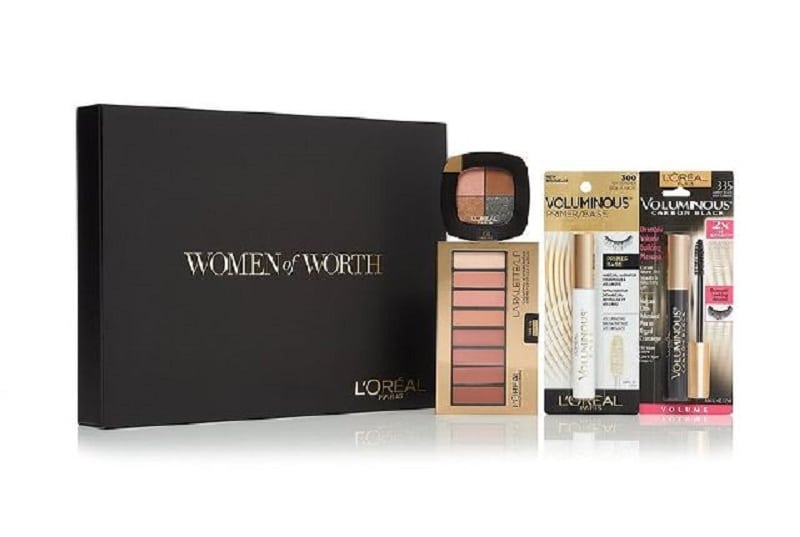 This set has multi-color lip palette, L'Oréal Paris' first mascara primer that can expand your lashes, a luminous Original Mascara which is used by professional makeup artists, and a multi color shadow palette. It's all about the perfect makeup with this gift set.
Click Here to See Price
New Mama Natural Gift Box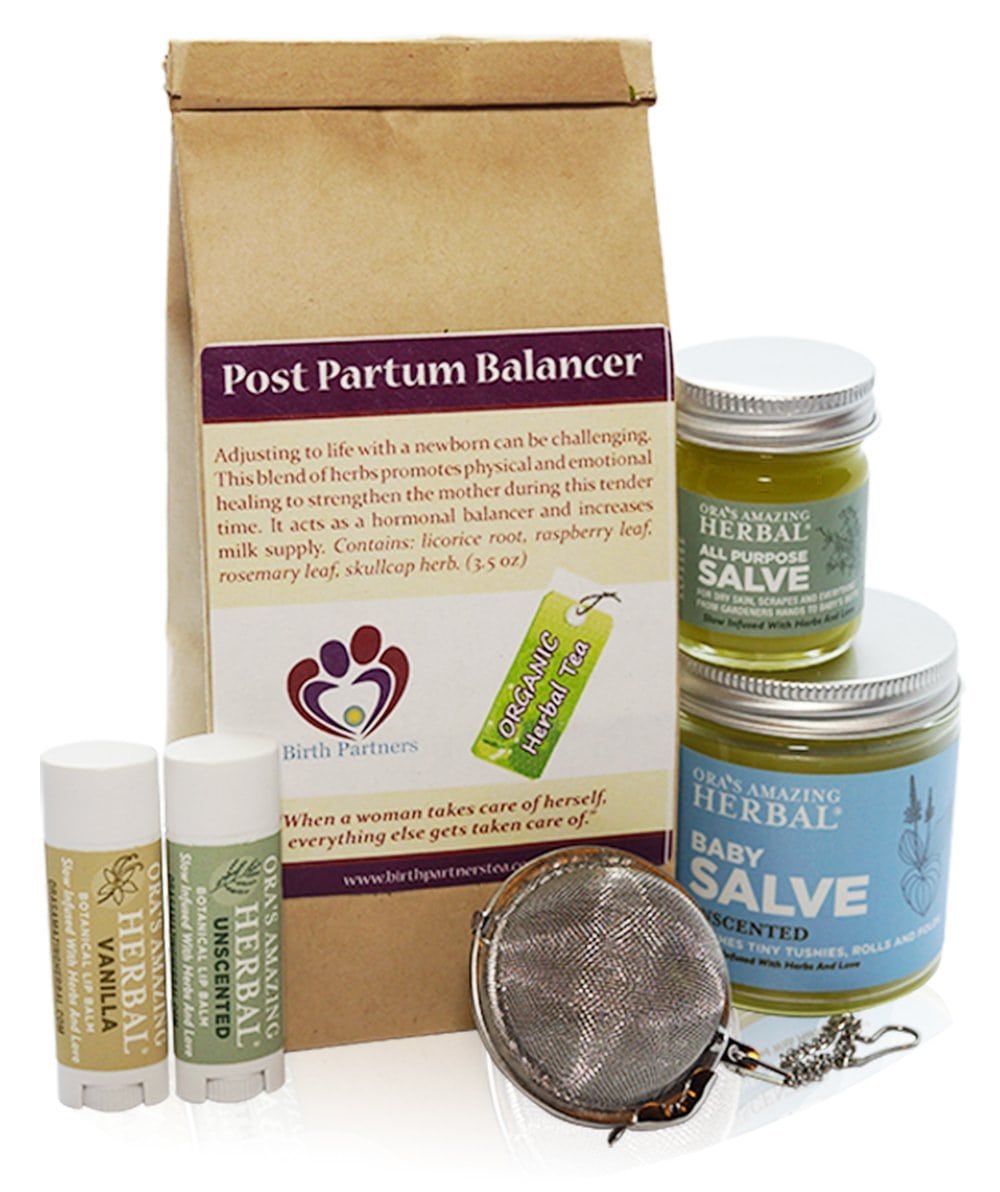 Has she recently put to bed? This could just be the best gift set for her. It comes with an all-purpose salve for everyone in the house including dad, mom, and the baby. It also has a special baby salve for baby's diaper and organic herbal tea to help in balancing new mama hormones. It is all herbal protection, which I found to be cool.
Click here To See The Current Price
Convenience Kits Rusk Travel Bag Gift Set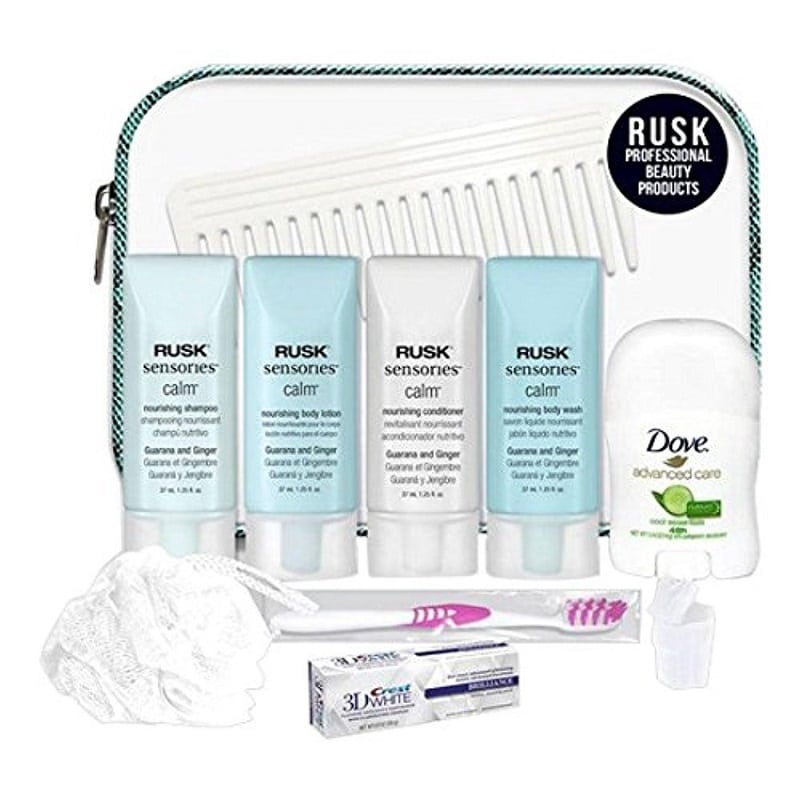 This gift set comes in handy when she is preparing to travel. It comes with the essential things a woman would need when traveling or if she is the very busy type. It has things including the Rusk Shampoo, conditioner, lotion, body wash, shower comb, toothpaste, toothbrush, and that is not all. What is more is that it is TSA compliant.
Get From Amazon
SHANY Carry All Trunk Professional Makeup Kit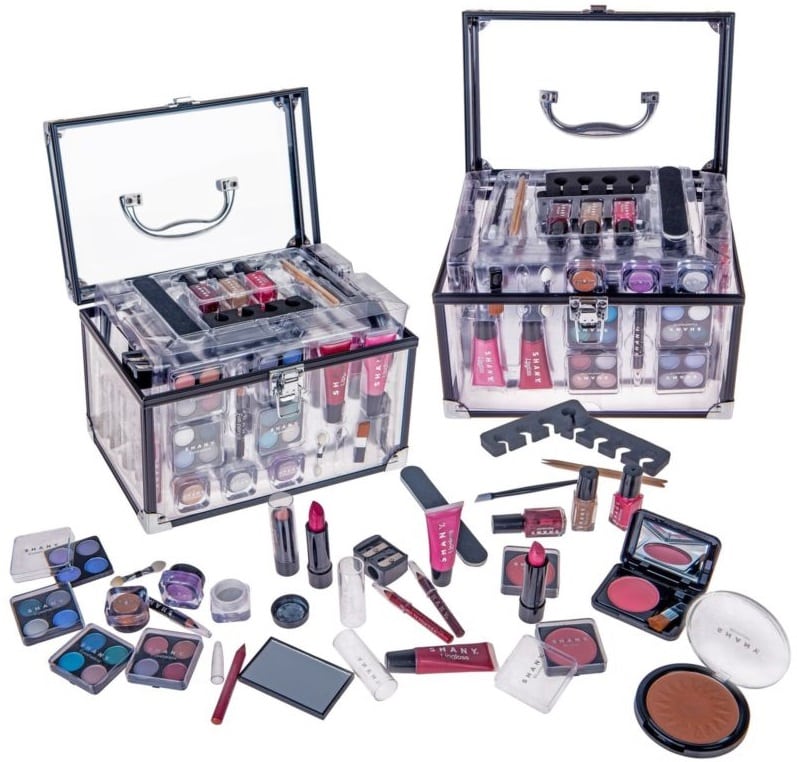 The SHANY Carry All Trunk Professional Makeup Kit may just be the Best Gift Sets For Women. You can get this for her if she is a makeup enthusiast. I am still thinking of a makeup set that I will love better than this, mostly because it is complete. It has nail polish, eye shadow, blush, lipstick, and almost every other thing a woman would ask for in a makeup set.
Click Here to See Price
Art Naturals Organic Moroccan Argan Oil Shampoo and Conditioner Gift Set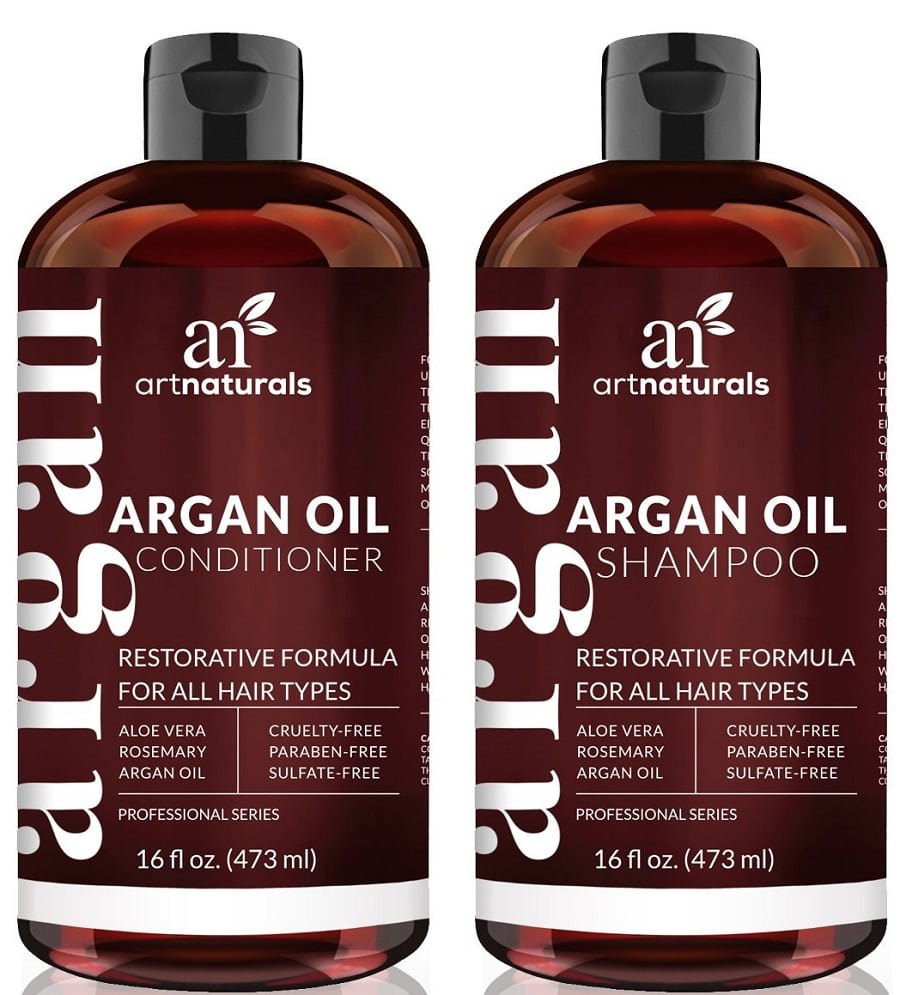 Something for the hair, I think this is a shampoo and air conditioner set that you can gift a woman to add to the beauty of one of our most treasured stuff; the hair.
See Also: Creative Gift Wrapping Ideas: What You Need To Spice Up Your Present Giving
Good for both men and women, this set is made from natural extracts which any woman will easily appreciate. I love this because it doesn't come with the very strong scent that accompanies most shampoos. This is just mild and good.
Check Price on Amazon
LA NEWBORN 10 Piece Deluxe DIAPER BAG GIFT SET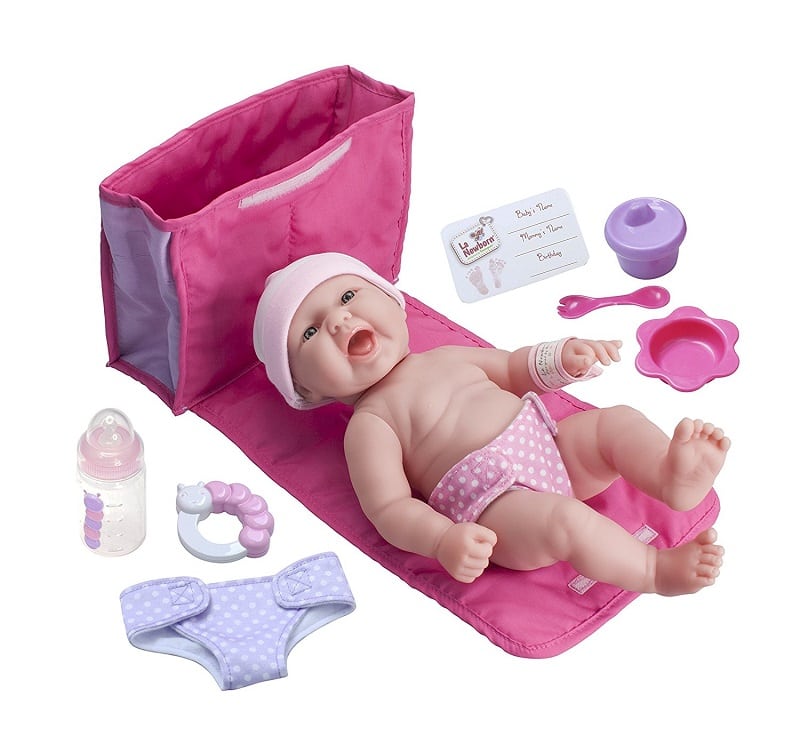 For a new born baby, this gift set is one of the things I found on Amazon, and I love immediately. One thing I love most about this is the baby sized doll it comes with. The idea of the doll is that you can use it when bathing your baby so that the baby doesn't cry. It is intelligent and as a mother, I think this is brilliant. It comes with a diaper changing bag that folds into a mat, two diapers, matching cap, sippy cup, plate, spoon/fork, rattle, and pretend wipe bottle.
Check Price on Amazon