Liza Minelli is still alive, and she is currently 77 years old, and although she is no longer active in the movie industry, she has faced a number of health challenges which age might have played a massive role in; there is also no doubt that her drug abuse habits have a hand in it. However, the situation is a lot more complicated than just these two. 
Renowned and accomplished actress, singer, dancer, and choreographer Liza Minelli has been in the news for many different over the last few decades, especially for her exceptional work on the big screens. Most recently, fans of the actress have raised concerns regarding her health, especially after she made an appearance at the 2022 Oscars event in a wheelchair.
To make matters worse, she seemed very confused about what she was supposed to say and do. Many argued that it was a result of old age since she had just turned 76 that same month, but here's a more detailed breakdown of the health issues Minelli is battling.
Liza Minnelli's Health Status
Liza Minnelli has faced several health challenges throughout her life. Here are some of them:
Substance Abuse: Like her famous mother, Judy Garland, Minnelli has publicly struggled with substance abuse. She has been to rehab several times for alcohol and drug addiction.
Physical Health: Minnelli has had numerous surgeries, including hip replacement surgery and knee replacements. She has also suffered from encephalitis, which she contracted in 2000. This life-threatening condition left her temporarily paralyzed and with a prediction that she would potentially never walk or talk again. Despite these predictions, she made a recovery.
Mental Health: Minnelli has also spoken about her struggles with depression.
What Happened to Liza Minelli at the Oscars?
After her Oscars Debacle, fans of Liza Minelli raised many concerning opinions and questions regarding what was truly going on with her. Two things were evident, the first was the fact that she was in a wheelchair, and the second was that Lady Gaga tried hard to cover up the lapses of a confused Liza.
Many attributed the wheelchair to her old age and thought it was rather sweet. However, her shaky hands and confused state could not be so easily dismissed, hence the questions of what was truly wrong with her. The first guess was that she had dementia due to her age.
Her Old friend Michael Feinstein would eventually explain that there had been a mix-up. She had requested to sit in the director's chair for her segment rather than the wheelchair she came in, and the show's organizers had consented. However, the plan had changed when they requested that she go in her wheelchair at the last minute. He explained that she was thrown off balance, so her confusion resulted from her being upset.
Minelli had Drug Problems in the Past
It is no secret that the actress has dealt with drug problems in the past and has been very open about how it started and how she handled it. It all started after her mother's death when her psychiatrists prescribed some mind-altering and highly addictive drugs to help her get over the grief of the loss.
Her mother was the famous Judy Garland, who had died due to a drug overdose. Having inherited her mother's addictive nature, Liza soon realized she had become addicted to the valium and other drugs she was prescribed. She acted quickly and checked herself into a rehab, where she got clean.
However, as is often the case with addicts, Liza relapsed in 2005 and went back to recovery. She would later say in an interview that she is taking one day at a time and doing her best. She says, "You get up and you go on, and you try not to do it again."
She Developed Hiatus Hernia From Pregnancy Complications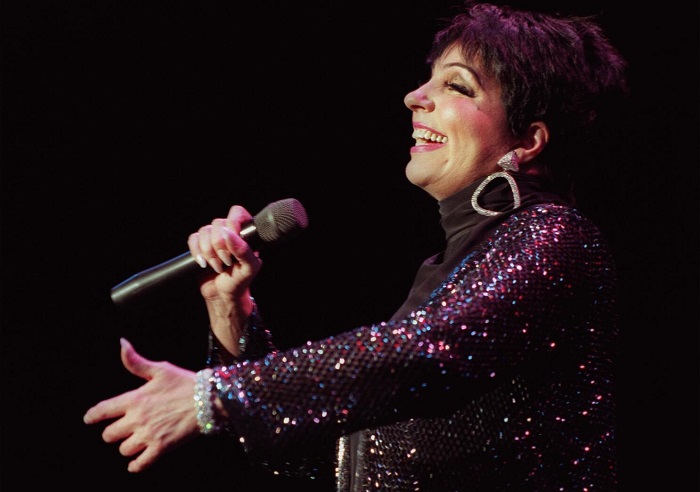 It is a well-known fact that Minelli was married four times in the past, and in the process of trying to have kids, she suffered a few miscarriages, some of which left her with lifelong ailments. During efforts to save one of her pregnancies, her doctors had her lay upside down to stop her from miscarrying.
The procedure did not work because she still lost the baby, but things took a different turn because she also developed a hiatal hernia. This condition causes the stomach to swell until it protrudes and presses against the diaphragm, which in turn causes a lot of pain.
The situation was particularly hard for Minelli because, as a singer, anything that affects her diaphragm will undoubtedly affect her ability to sing. She has tried to manage the situation over the years but abstains from food whenever she has to sing.
In a 2008 interview, the singer said, "I have a hiatal hernia, which I got when I was pregnant. They put me upside down trying to hold the baby—and the baby passed away anyway—but I got a hernia, so if I eat and sing like that, and all that muscle, it hurts!"
Liza Minelli's Wheelchair Appearances
This is probably the most significant health challenge Liza is currently battling. It is an infection that causes inflammation of the brain, which can, in turn, cause headaches, seizures, and difficulty in perception, amongst other things. She was initially admitted to the hospital for what her doctors thought was a stroke. After running some tests, they discovered she had contracted Viral Encephalitis through a mosquito bite in Florida.
As a result of the complications of the infection, she has suffered different emergencies at different times, including hip & back, falls, broken wrists, and crushed vertebral discs that led to several surgeries. Eventually, her doctors recommended she use a wheelchair to prevent further falls and better manage the situation. This is why the actress has been in a wheelchair.
Key Takeaways About Liza Minelli
Who is Liza Minnelli? Liza Minnelli is a renowned American actress, singer, dancer, and choreographer known for her commanding stage presence and powerful alto singing voice. She is a recipient of an Emmy, Grammy, Oscar, and Tony, famously known as EGOT awards, placing her among a rare group of performers.
What are some of the health issues Liza Minnelli has faced? Liza Minnelli has faced various health challenges throughout her life, including viral encephalitis, alcoholism, a jawbone injury, wrist injuries, and more. She has also suffered three miscarriages and has a hiatal hernia.
What is viral encephalitis, a condition Liza Minnelli was diagnosed with? Viral encephalitis is a rare but serious condition where the brain becomes inflamed and swollen. Liza was diagnosed with this condition in 2000.
How has Liza Minnelli managed her alcoholism? Liza's struggle with alcoholism started in the late 1960s. She has been to rehab five times since 1992 and has attended Alcoholics Anonymous meetings. The issues began when she was prescribed Valium following her mother's death in 1969.
Why did Liza Minnelli use a wheelchair? Liza Minnelli has suffered from several health problems, including two false hips, a wired-up knee, scoliosis, and three crushed disks. After her viral encephalitis diagnosis in 2000, it was initially thought she would spend the rest of her life in a wheelchair, but she was able to recover and continue her career.
Is Liza Minnelli still alive? As of the last update, Liza Minnelli is alive and well. She is less active in Hollywood than in the past, but she continues participating in various activities and public appearances.
What are some of Liza Minnelli's career highlights? Liza Minnelli has had a successful career in theatrical, film, and television roles, including Flora the Red Menace, The Sterile Cuckoo, Liza's at The Palace, Arthur, and Frank, Liza & Sammy: The Ultimate Event. She has also released a number of albums.
Who are Liza Minnelli's parents? Liza Minnelli is the daughter of actress and singer Judy Garland and director Vincente Minnelli, both of whom were highly respected figures in Hollywood.
Who has Liza Minnelli been married to? Liza Minnelli has been married and divorced four times. Her ex-husbands are Peter Allen, Jack Haley Jr., Mark Gero, and David Gest.
Does Liza Minnelli have children? Liza Minnelli does not have any children. One of her pregnancies resulted in a hiatal hernia due to the medical steps taken to save the baby.
What notable performances has Liza Minnelli given after her health issues? Despite her health issues, Liza Minnelli has continued to perform in various concerts and television shows, including "Liza's Back" and a guest role on the sitcom "Arrested Development" between 2003 and 2013.