Professional haircuts are hairstyles that are themed to complement formal wear and are suitable for work, events, and formal gatherings.
Every girl desires to wear their hair in the most unique way to every occasion and there is nothing more fashionable than wearing the latest professional hairstyles. This year alone has seen a good number of trending; some having been reinvented and others making a comeback.
Professional Haircuts for Women
Whether you are planning for some special event or just want a makeover, here are the most beautiful professional hairstyles for women that you must try out this season. We promise these will make you look astonishingly beautiful.
1. Pony With Side Bangs Professional Hairstyle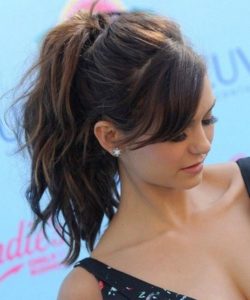 This is one of the best trendy hairstyle ideas you can possibly have when it comes to pony's. All that you need to do is tie your tresses together in a high ponytail. Take one strand of your hair and make a quick wrap around. For this hairstyle, there is absolutely no need to style the bangs in any specific way. Just let them fall naturally on your forehead, and enjoy this relaxed casual look.
2. Professional Hairstyles For Work: French Hair Twist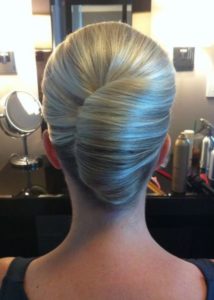 If you desire an elegant look, try this classic hairstyle. Simply sweep your tresses to one side, and twist them from left to right, brushing it all to the left side. Use pins at the back of the hair to hold it in place. Create a few criss crosses moving up the back of the head. In order to keep all your hair in place, spay lightly all over it. Lightly grasp your hair and twist them in the opposite direction. When done, the hair will form an earthward-pointing cone.
3. Easy Professional Hairstyles: Double Tied Ponytail
This is a perfect hairstyle if you do not have time to refresh your strands. Simply tie half of your tresses high, and tie the remaining low. Join them both together, and wrap one part of your hair around the low ponytail, fixing it in place with the help of a pin.
4. Reverse Vintage Tuck Professional Hairstyle for Work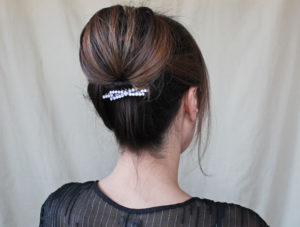 Imagine you are the beautiful Cinderella at the prom with a dashing prince in your arm! Yes, you can get this look by following a few simple steps. Give your tresses a good blow-out with volume. Tie all your strands up in a pony. Wiggle the pony holder down to create a hole between the band and your head. Flip the pony up through the hole, and fold the ends under. Pin the ends, and spread out the sides.
5. Top Chick Knot: Professional Natural Hairstyle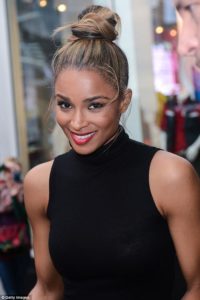 Instead of heedlessly throwing your tresses in the steamy weather, how about trying a top chick knot? All that you need to do is pull all your strands on the top of your head, and secure with a small elastic. Back-comb the pony for fluffiness, and twist the strands in a circular motion around the elastic. Secure it with hair pins.
6. Women's Vintage Wave Hairstyle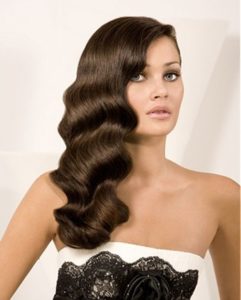 This come back style was one of the cutest hairstyles back in the days. Very simple to do and maintain. For this look, back-comb your entire hair using the largest roller, roll your hair and keep it overnight, its expected to turn out in a wavy form in the morning. Comb it all to the side to create the desired look.
7. High Puff Front Hairstyle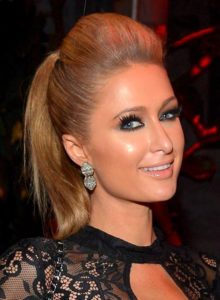 This is a royal hairstyle. Take a small portion of your hair at the front, and back-comb it. Roll the portion to make it tighter, and push the hair in the front so that it puffs up. Pin them at this position.
8. Sleek Knot Business Professional Hairstyle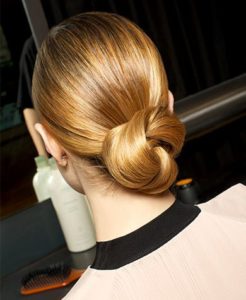 Sleek knot never seems to go out of fashion so if you want a dramatic look, go for this one. Create a side partition with the help of a toothed comb. Gather all your tresses into a low pony, and tie it with an elastic band. Leave at least 1/4 inch part of your hair, and curl the remaining into a figure-eight form. Pin it into place, and wrap the loose hair around the base of the pony.
9. Messy Updo Bun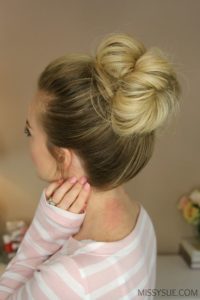 This hairstyle can give you a classy, beautiful, romantic, and sensual look. Simply pull all your strands up and twist them inwards to form a messy bun. Pin all the sides.
10. Professional Braided Hairstyles: Boho Braids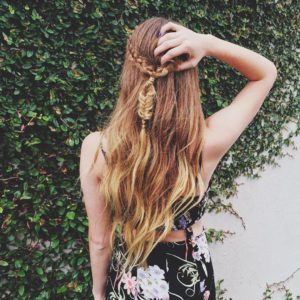 This is a big hit among girls. Take three sections on one side of your head, and begin to braid. Keep working down towards the back of your head, and secure with pins.
11. Short Sassy Bangs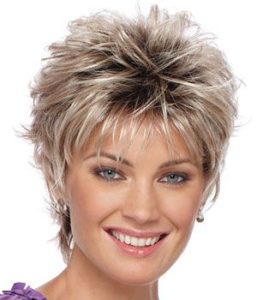 For an incredible sassy look, simply back-comb your roots and smooth it out. Pull your tresses forward on both the sides, and use a hairspray on it to give an amazing look.
12. Open Hair With Fringes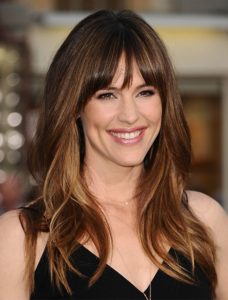 This hairstyle can give a sensual yet cute look. Simply pull your fringes out, so that they fall straight on your forehead. Leave the remaining hair open.
13. Professional Curly Hairstyle: Voluminous Curls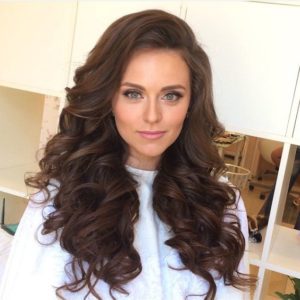 This looks extremely girly yet beautiful. Take small portions of your strands and clamp a curling iron down over your tresses. Repeat this throughout the rest of your hair, and use a hairspray in the end. Style the bangs as desired.
14. Perky bumped up Pony Professional Hairstyles for Work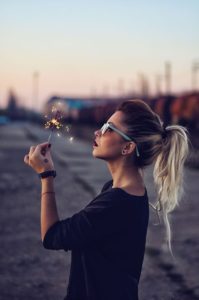 This hairstyle will give an exclusive twist to a normal pony. Sweep all your tresses back into a pony, and secure it with a band. Tease the top portion of the base in order to get a pouf. Finish it with a nice hairspray.
15. Blunt Bangs Hairstyles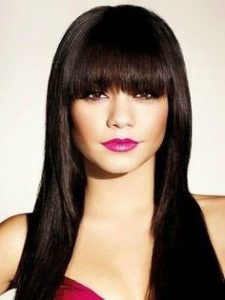 Try this hairstyle for a bold look. This can be done on any length of hair. Having a pretty good amount of full fringe in front, let your bangs fall on your forehead. This will give you an edgy and trendy look. You could also up do to a bun or a ponytail.