Award-winning actress, Persia White may forever be known as Lynn Searcy from the sitcom Girlfriends but she hasn't slowed down since the end of the show in 2008. From Red Letters to Blood Dolls and Operation Sandman, White makes all her roles memorable.
Like most ambitious stars, the talented actress has no problem combining acting with other projects – she's been thriving with industrial rock band XE03 as a singer. Here's everything to know about her career and family life.
Persia White Biography
Born on October 25, 1972, White had an interesting upbringing. Her mom, a European American, and dad, a Bahamian separated honorably. It all started when a tragedy struck the family which saw her dad become disabled in a fatal car crash. To seek a more advanced medical treatment, White's father relocated to Miami after being incapable to walk around. White's mother took her family consisting of White and her three siblings to settle in South Florida. After moving the family from the Bahamas, she didn't get to reconnect with her husband. With too many questions left unanswered about the whereabouts of her dad, little White resorted to mastering acting for solace. She joined the Miami Coconut Grove Children's Theatre where she began to hone her talents.
Years on, she started perfecting her dance, acting, singing, and painting skills. By the time she was done with high school, White had already mastered it all. Around this time, Ford Agency took notice of her and signed her to the agency. Thereafter, she received her Screen Actors Guild card and moved to Los Angeles to broaden her career horizon. Fortunately, her decision to move has since paid off. Her first acting deal was in the 1994 film Blue Chips. Following this project, the beautiful actress set the independent film circle on fire with roles in numerous projects such as Suddenly, Red Letters, among others.
White also gained a strong standing in TV shows. Her first TV show, NYPD Blue was successful and opened a way for more TV works such as Angel, Buffy The Vampire, The Steve Harvey Show, among others.
Beyond acting and TV appearances, White is not letting her musical talent wane away. She released her debut album titled Mecca in 2009 and has continued to build her musical dreams in industrial rock band XE03 as a singer. She has also played an active part in filmmaking, co-producing the award-winning documentary Earthlings.
White is a human and animal rights advocate, and as such does not use or eat animal products. She is also an environmentalist and was named the Humanitarian of the year 2005 by PETA. In addition to this, White sits in the board of Sea Shepherd Conservative Society, a non-profit marine conservation organization located in the United States.
Net Worth
White has achieved so much in her more than two decades career. Among her achievements is an award for Best Performance By An Actor in American Black Film Festival, this was for her role in Dysfunctional Friends. She has also witnessed a gainful change in her fortune since starting out. Currently, she has scooped $700,000 net worth through her relentless works and hopes to join the long list of millionaires in the industry soon.
Her Daughter and Husband Joseph Morgan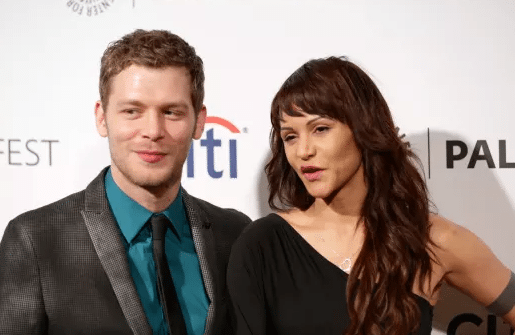 White is a loving wife to Joseph Morgan and mother to Mecca White who was born in 1995. She had her daughter way before her marriage to Joseph in 2014 and has not spoken about the father of the child.
Prior to her wedding with Joseph, fellow Vampire Diaries actor in Ocho Rios, the dark brown-haired was with singer Saul Williams whom she stayed with for five years. Their meeting was just another story of love "on set" as they got to know each other in 2003 during the filming of the TV show Girlfriends. However, their relationship ended in 2009. It was wonderful to see the actress get a second wind in love after letting off the 5-year old love affair. She seems to be happy around Joseph. They have been together for about 7 years now having dated for three years before their wedding. More amazingly, it's as though their love will endure forever.
Read Also: Is Carrie Underwood Married, Who Is Her Husband, Son? Is She Divorced?
Body Measurements and Statistics
White has a killer body frame and facial features that befit her acting skills. Her height is 5 ft 8 inches (173 cm) and she weighs 57 kg (125 lb) which paints a picture of a slender frame. Other measurements include:
Bra Size – 32B
Dress Size – 6 (US)
Feet/ Shoe Size – 8 (US)
Body Measurements – 34-24-35