Pokémon Sun and Moon has taken the world by storm in more ways than one. If you haven't already been drawn into the fad via Pokémon Go, there are more than a few ways you can express your love for Pokémon. These hairstyles have the right mix of uniqueness and fanciness. For both the male and the female fans of Pokémon Sun and Moon, herein are fantastic Pokemon Sun and Moon hairstyles and haircuts you should try on your own hair.
Pokemon Sun and Moon Hairstyles
1. Pink Pokémon Bob Hairstyle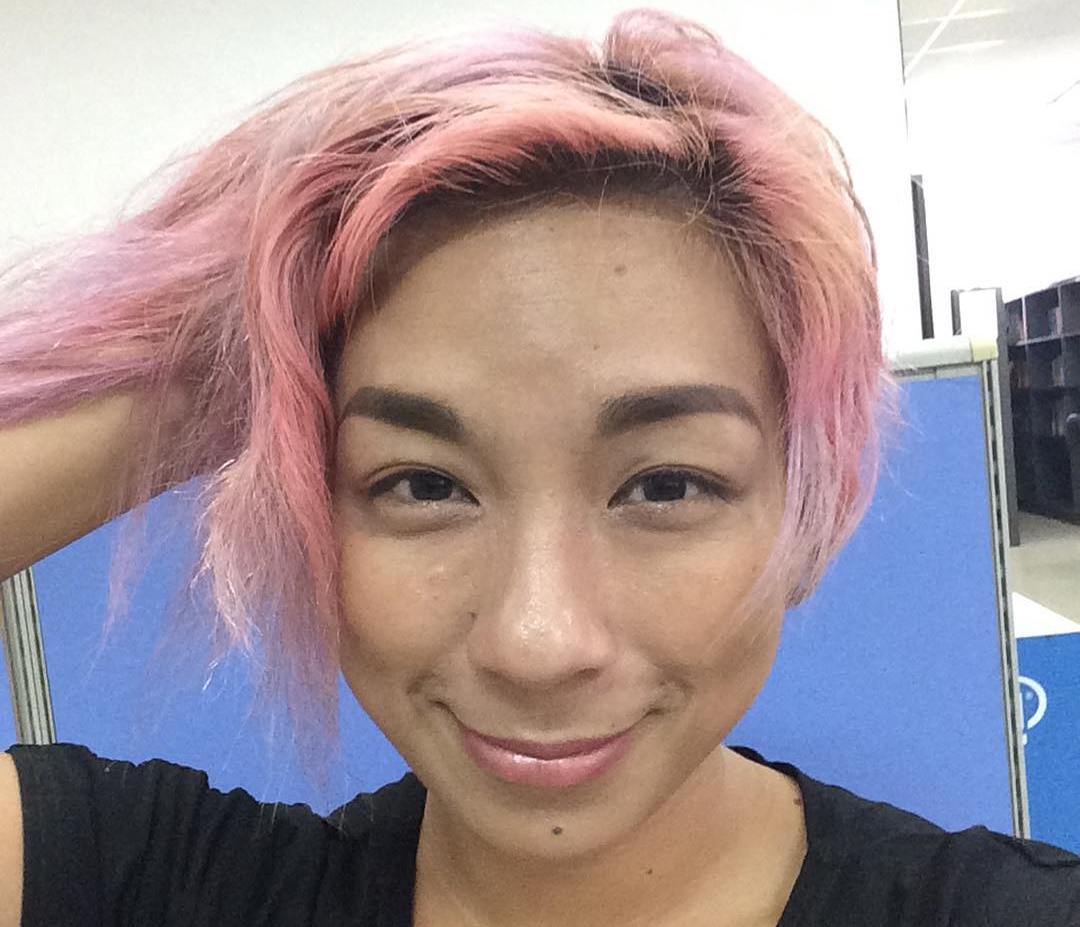 This simple Pokémon hairstyle is full of flair, color, and youthful wildness. The short bob features a washed out shade of pink that has been given some balayage touches to fade out the edges and random streaks of hair for a more detailed finish.
2. Spiky Starfish Haircut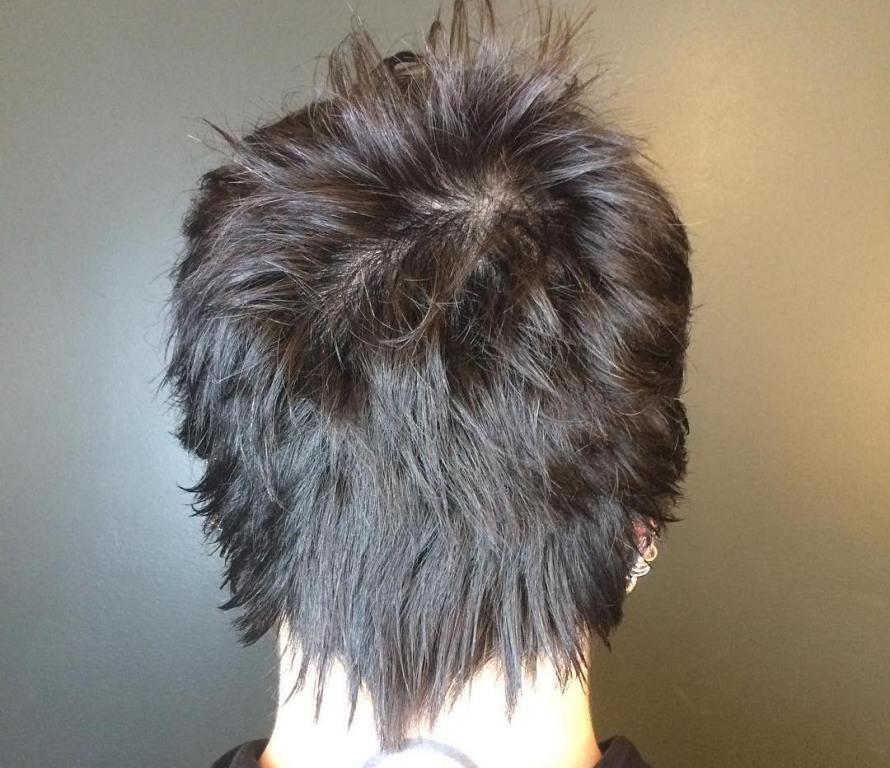 This is one of the more conservative Pokémon hairstyles you can try since it doesn't involve the use of bright dyes. Instead, the hairstyle features a wildly spiky texture with unevenly cut edges and a tousled finish that really gives the locks an interesting appearance.
3. Blue Pokémon Haircut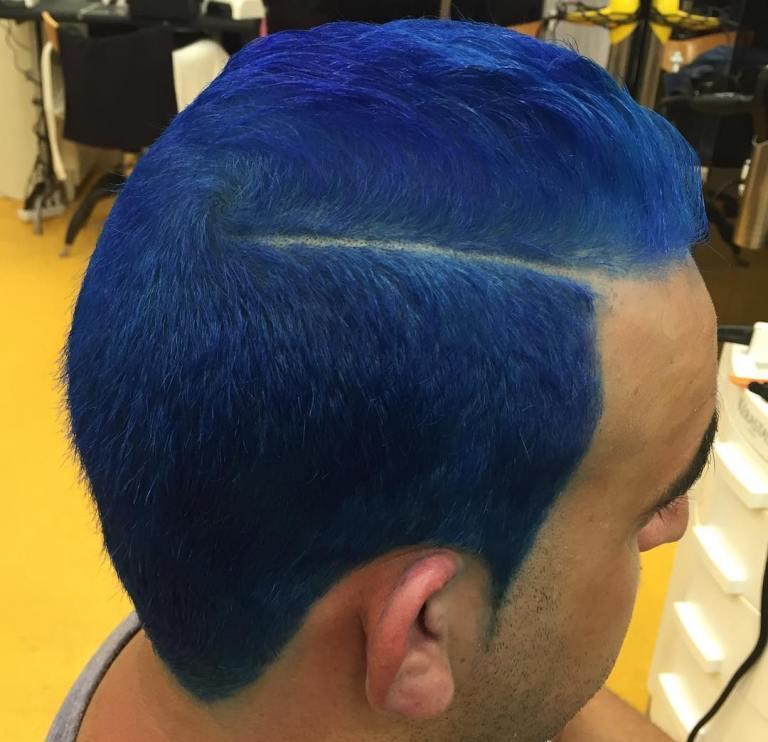 This is definitely a hairstyle that will make you stand out in a crowd. The short, evenly cut hair has been given a neat texture and crisply outlines using bold lineups. A hard part on one side has been used to give it a bit of detail. The icing on the cake is the vividly blue dye that has been used to create the look.
4. Blue Side Swept Pokémon Mohawk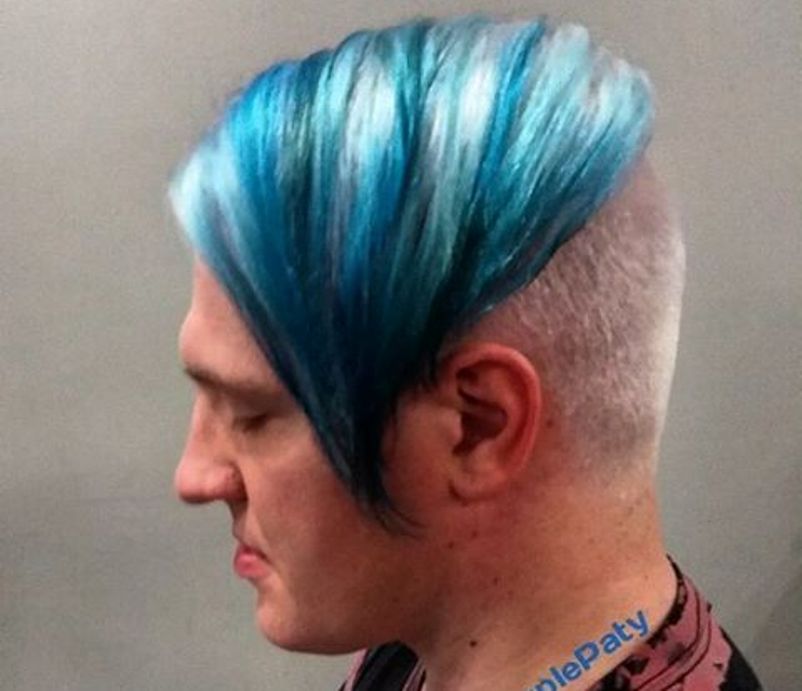 Ravishing from start to finish, this is another Pokémon hairstyle that never fails to impress. You can recreate it by styling your hair into a Mohawk but leaving the top a bit longer than usual. The locks are then given some color using shades of blue dye before being tastefully side swept to one side of the head.
5. Squirtle Haircut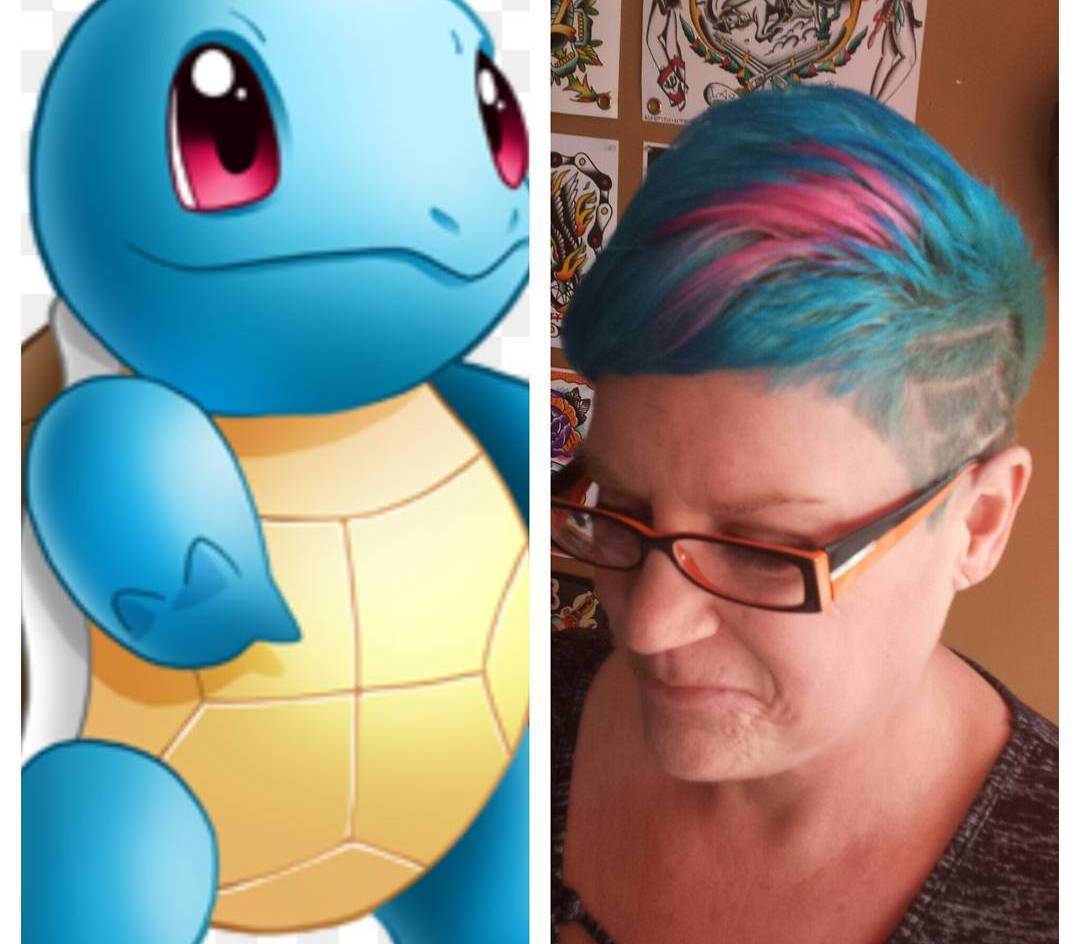 You can easily show your love for Squirtle with this simple yet very interesting hairstyle. It involved shortening the sides and leaving just enough to create some stylish patterns. The top is longer and more vibrant since it features radiant shades of blue and pink that have been incorporated into the hair using the ombre dyeing technique.
6. Purple Gradient Pokemon Hairstyle
This hairstyle is fashioned after a ghost type Pokémon. A fan favorite, the hairstyle is very stylish. It involves dyeing the hair purple and bleaching some strands to give it a realistic washed out balayage fade. Leaving the roots dark is a great way to hide growth and to enhance the gradient fade.
7. Pokémon Fade Haircut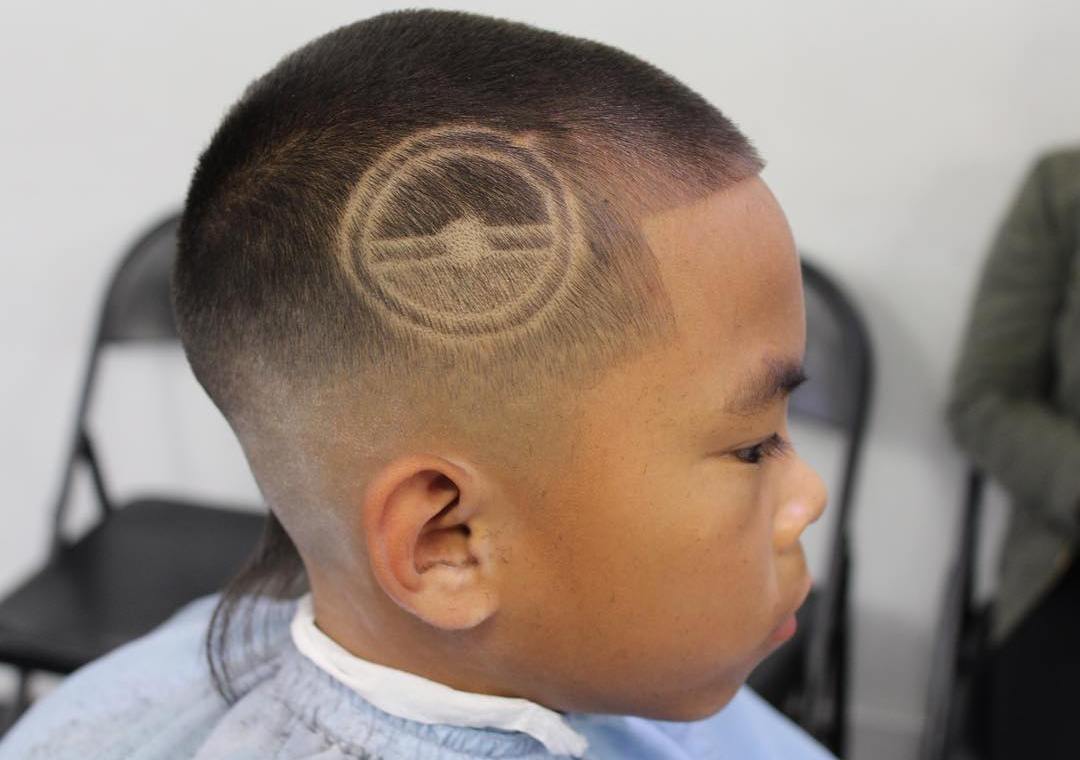 For all the young Pokémon fans out there, here is a very trendy Pokémon-inspired haircut that looks fantastic. The hairstyle is simple to pull off. First, a low fade is used to give the hair some crisp definition. Then, a Pokémon ball is carved onto the side of the head to give the look a stylish finish.
8. Pidegeotto Pokemon Sun Hairstyle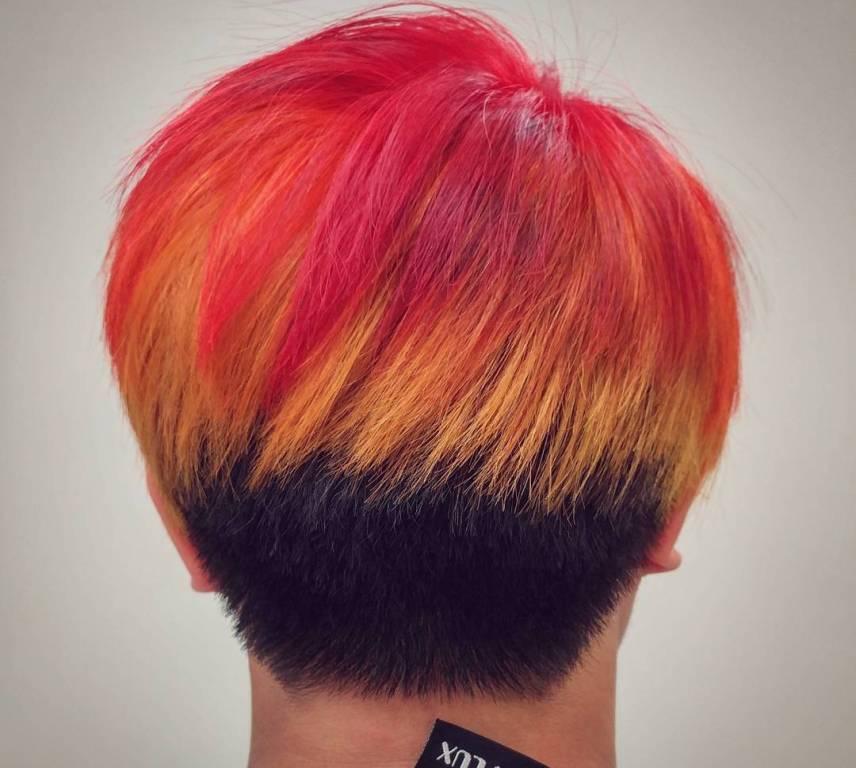 For the women who love flair and Pokémon, this Pidegeotto-inspired hairstyle provides both in equal measure. The hair has been given a fiery ombre touch that has left the top part looking bright red with streaks of orange towards the bottom. The hair features a dark under shave that gives it some solid depth and adds dimension.
9. Emerald Pokémon Haircuts
Most Pokémon hairstyles are famous for their vivid colors and textures. This hairstyle would have been a regular pixie cut with a buzzed under shade were it not for the vivid shade of green that has been used to give it that stylish Pokémon touch.
10. Arrowhead Mohawk Haircuts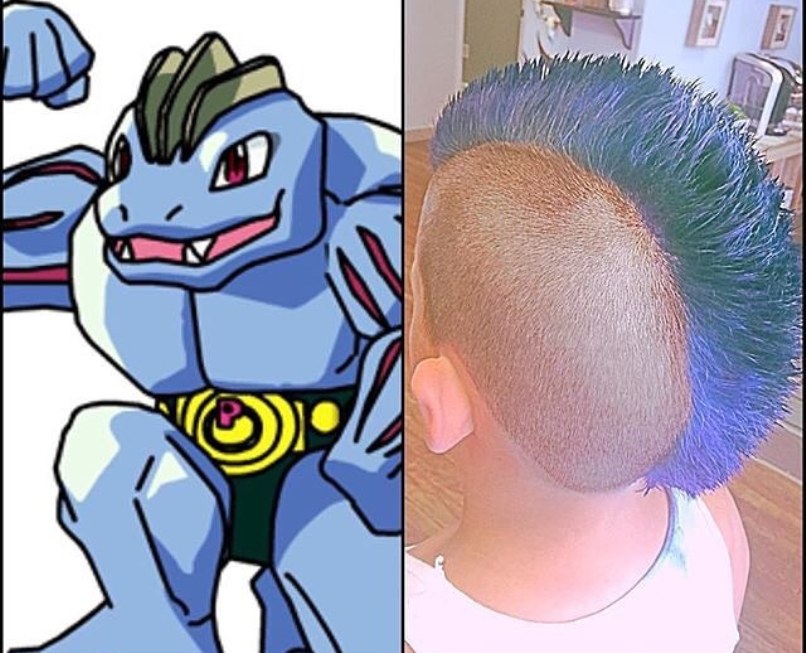 Arrowhead fans can show off their favorite character's hairstyle with this trendy blue Mohawk. The sides need to be razor faded evenly leaving only a symmetrical strip of hair on top that runs from the forehead to the nape of the neck.
11. Pikachu Glow
There's nothing that compares to the vibrant glow of this yellow Pikachu hairstyle for the ladies. It can be added using some bold ombre streaks to make it brighter. Darker roots and low light streaks give it more depth and a fuller appearance.
12. Trendy Pokémon Hairstyle
This is one of the most intricate designs that needs skill on the part of the hairstylist. The long platinum locks have been given some interesting detail on the side that show off their love for Pokémon in the best way possible.