Anime hair, hair colors, and eyes are arguably the most important elements that reflect either the personality or role of a character in animes. For instance, blue hair usually signifies a quiet, soft-spoken, tradition-oriented, and feminine individual. On the other hand, yellow hair signifies someone special and so on. Among the millions of anime characters that have been created over the years, there have been some adorable female characters with beautiful hair and cute eyes.
Anime Girls With Brown Hair And Blue Eyes
1. Belldandy
Anime: Oh My Goddess
Date Debuted: January 7, 2005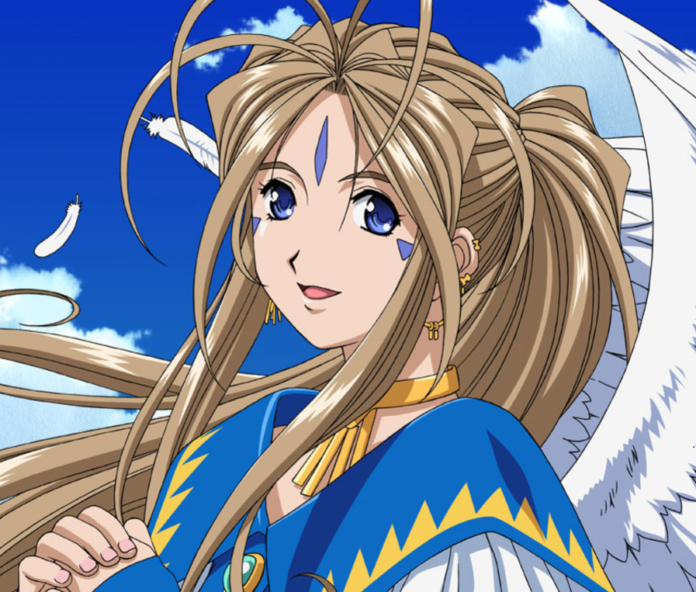 Belldandy is a goddess and one of the main characters in the anime/manga Oh! My Goddess series. She isn't just physically beautiful with her long brown hair and blue eyes, her heart is equally beautiful.
Belldandy first appeared to Keiichi only to grant him a wish but his wish to have a goddess like Belldandy stay by his side forever would keep the goddess on mother earth and change the whole plot of the anime. She is almost perfect; very kind, rarely holds a grudge, caring, and always willing to help, although she can be jealous and a little naive sometimes. Well, that was at the beginning of the series, in subsequent series she was more mature.
2. Nana Hayashida
Anime: Golden Time
Date Debuted:

3 October 2013
Nana is a second-year student and a member of the Japanese Culture Festival Research Society; she used to be best friends with Banri Tada in high school, she, however, went to a class ahead of him due to him being hospitalized for a year.
She's good looking and so many guys find her attractive. She has short brown hair and blue eyes. Back in high school, she wore long hair that was parked in a ponytail and held with pink ribbons. She is kind-hearted but can be overly protective and talkative.
3. Catarina Claes
Anime: My Next Life as a Villainess: All Routes Lead to Doom!
Date Debuted: 5 April 2020
Catarina Claes is the beautiful young woman in My Next Life as a Villainess: All Routes Lead to Doom! with long brown hair that reaches her hips with a single strand hanging to the right side. She is blue-eyed and wore a blue dress with a blue necklace, a white belt as well as white socks and black Mary Jane shoes when she was much younger. She is spoilt and would go to any length to get/have what she wants.
After Claes hits her head as a child, she suddenly recalls her previous life as a high school student and seriously tries not to wind up with bad endings like her game counterpart revealed. With the revelation of her past life, Claes became kind and honest.
4. Manaka Mukaido
Anime: A Lull in the Sea
Date Debuted: 3 October 2013
Manaka is the main female protagonist of the series. She is a beautiful, smart, energetic, and sweet young lady who is physically endowed with straight, long auburn brown hair and gorgeous eyes. she is friends with Chisaki Hiradaira, Kaname Isaki, and Hikari Sakishima since childhood.
5. You Watanabe
Anime: Love Live!
Date Debuted: July 2016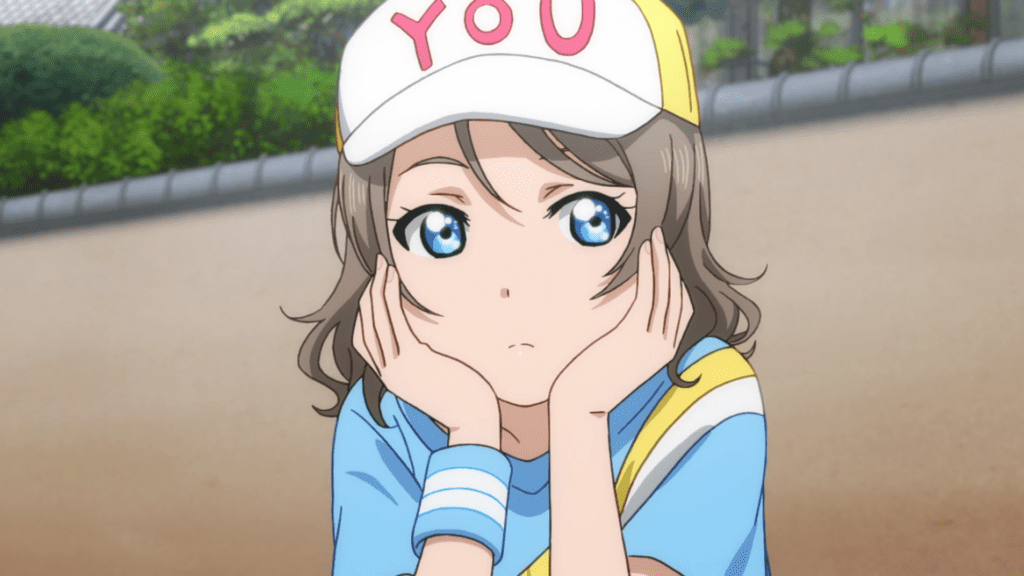 Yo is a tomboy with a positive outlook on life. She is a member, as well as the co-founder of CYaRon! (a sub-unit under Aqours). Her positive outlook on life stands her out as one of the more charismatic members of the group.
She has curly greyish light shoulder-length brown hair and light blue eyes.
6. Yuka Minase
Anime: 11eyes
Date Debuted: April 25, 2008
Yaku is an amazing personality to look out for in the series. Despite the fact that Yuka and her sister were abandoned by their parents, she has a very positive outlook on life. She was always concerned about Kakeru's pessimistic outlook on life and constantly tried to cheer him up and make him feel better because of the way she feels about him.
She also tried being on good terms with other people around Kakeru but everything changed after she saw Kakeru getting close to other girls. In trying to close the distance between them and further get closer to him, she took drastic measures which included an attempt to create a world where Kakeru knows no one else besides her.
Anime Girls With Short Brown Hair
7. Aioi Yuuko
Anime: Nichijou
Date Debuted: April 3, 2011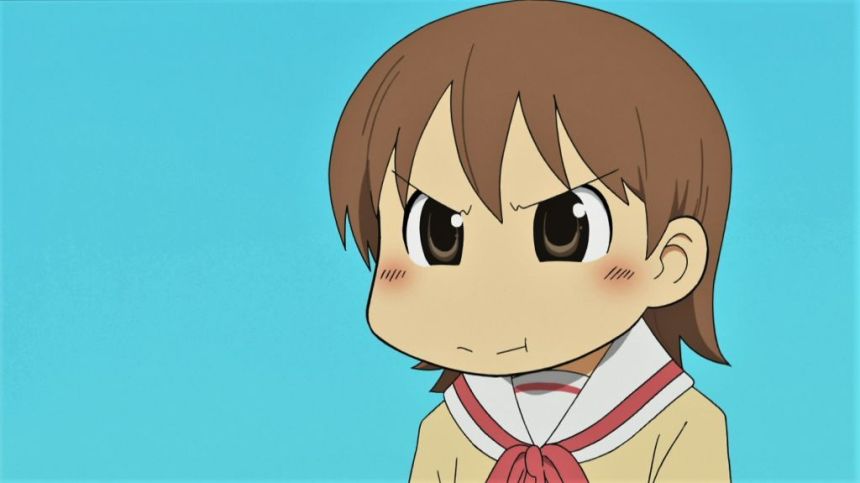 Yuuko Aioi is one character you can't miss in the series Nichijou, not just because she is the main protagonist of the series but also because she is so energetic and can't be missed in a crowd.
Asides from her energy, Yuuko is an attractive girl yet an interesting individual whom all sorts of bad stuff usually seem to happen to regardless of how much she tries to avoid them. She is easygoing, has a simple approach to life, loves telling jokes, can be a little clumsy sometimes, but she is generally an interesting character.
Typically, her brown hair supposedly signifies a soft personality which, surprisingly, is entirely opposite of her character.
8. Chisa Kotegawa
Anime: Grand Blue
Date Debuted: 14 July 2018
Chisa is a first-year Mechanical Engineering student at Izu University, average in height with brown hair (that she wears short with choppy layers and extra-long bang by the edges) and a set of brown eyes that compliments her whole physical physique.
She is cool-headed and takes her studies seriously. She avoids drunken antics because she is extremely weak to alcohol but enjoys driving and would jump at any diving-related tasks/activities and aspires to become a diving instructor someday. She has zero interest in Romance.
9. Chisato Higuchi
Anime: Asobi Asobase
Date Debuted: 8 July 2018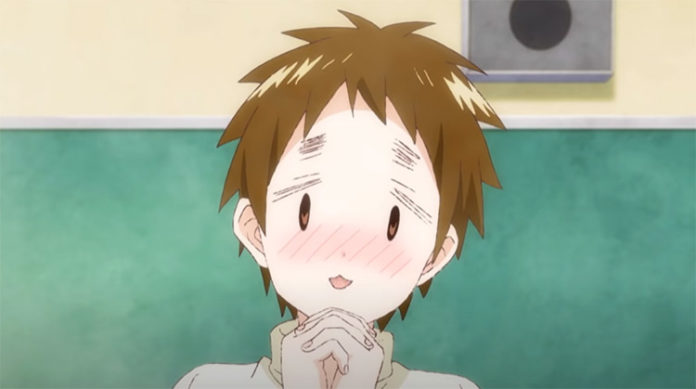 Chisato is one of the most interesting characters in Asobi Asobase. Her fear for men didn't only make her attend all-girls schools all her life but also formed her belief that females are "more fun to be around" than males. With these beliefs, she dreads men and wouldn't have anything to do with them, she also lacks basic knowledge of the male folks.
She wears her brown hair a choppy pixie, it is always neatly trimmed and looks good on her. She is the adviser of the Pastimers Club and she does her best at the job.
10. Ritsu Taniaka
Anime: K-ON!
Date Debuted: 2 April 2009
Taniaka is the drummer of the band Ho-kago TeaTime, as well as the self-appointed president of the Light Music Club. Her hair color is a little bit dirty blonde-light brown. Her hair is short, just long enough to reach the collar of her shirt, and styled to have a bang that is pulled back with a yellow hairband; without the hairband, her bangs reach to her nose. Her eye color is hazel similar to her hair.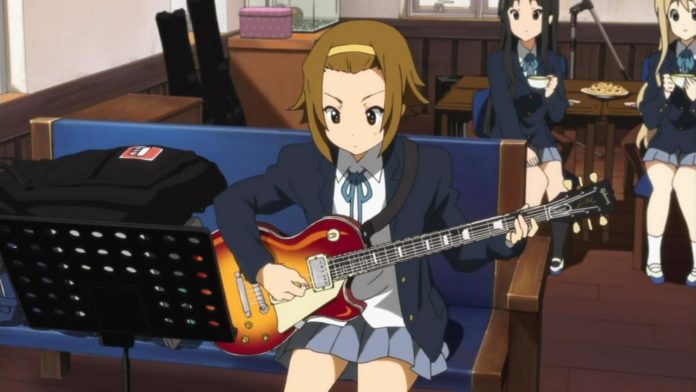 Ritsu is the fun life of the band; always making jokes, playing pranks, puns, being sarcastic, etc. She is also a huge source of encouragement to the team.
11. Aoi Hinata
Anime: ORESUKI Are you the only one who loves me?
Date Debuted:

 

3 October 2019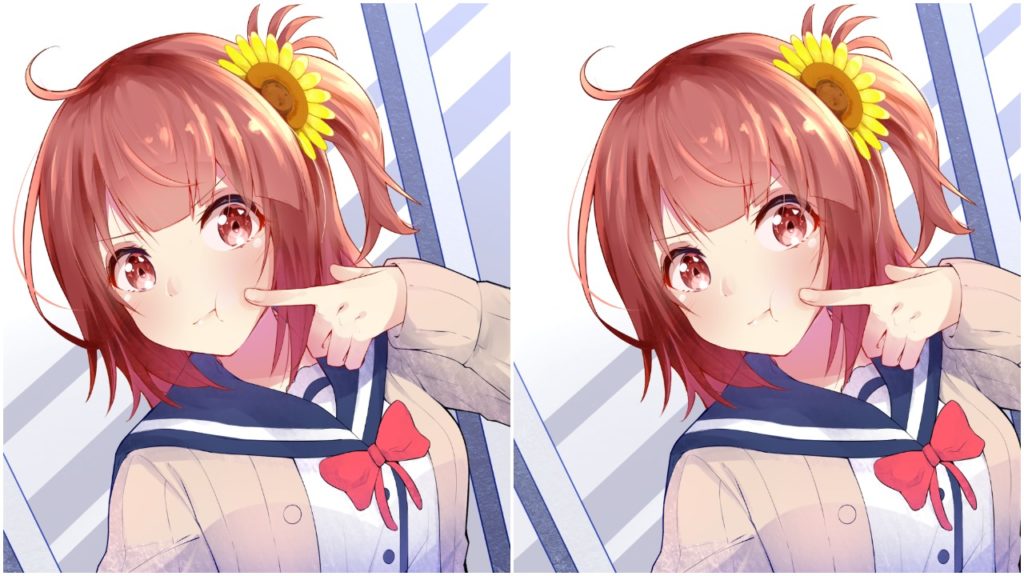 Also known as Himawari, Aoi Hinata is a fair-skinned petite girl that featured in the anime ORESUKI. She is the main character in the series. The bubbly and ever-energetic social butterfly is brown-haired and also has brown eyes. Her hair is usually styled side ponytail with fringes handing over her forehead, while the other part of the hair is adorned with a sunflower-shaped hairpiece.
Aoi has a good sense of fashion as she is seen wearing occasion-appropriate clothes all through the series. Despite being a social butterfly, she gets nervous easily, especially when in the presence of her crush Joro but that was at the beginning of the series as her feelings for him soon faded after a fight broke out between their company of friends.
12. Ringo Chan
Anime: Danshi Koukousei no Nichijou (Daily Lives of High School Boys)
Date Debuted:  

October 12, 2013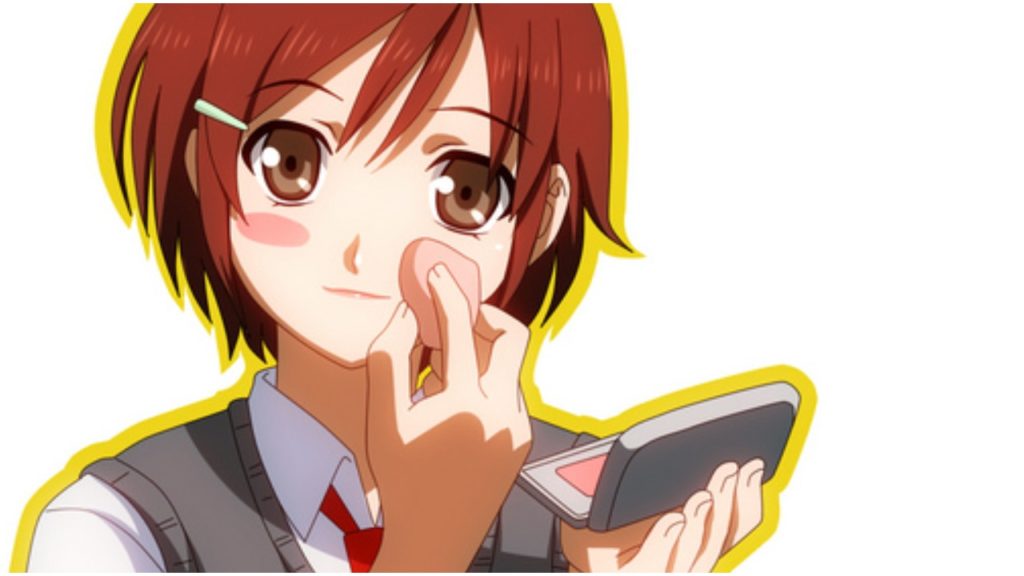 A 3rd-year student at Sanada East High and the president of the Student Council, Ringo Chan was one recurring character in the series that couldn't have gone unnoticed. She is quite petite and that sometimes makes her insecure. Ringo is auburn-haired (which she usually kept in place by a light-green hair clip.
Chan is notorious for being haughty and believing that high school boys are good for nothing and are never a match for girls and when some boys in school did outdo girls, she began having complex issues which she masked up by being competitive, full of pride, and always trying to prove a point to every boy she met. She is a foodie, a heavy sleeper, and loves cats.
13. Naru Kotoishi
Anime: Barakamon
Date Debuted: 6 July 2014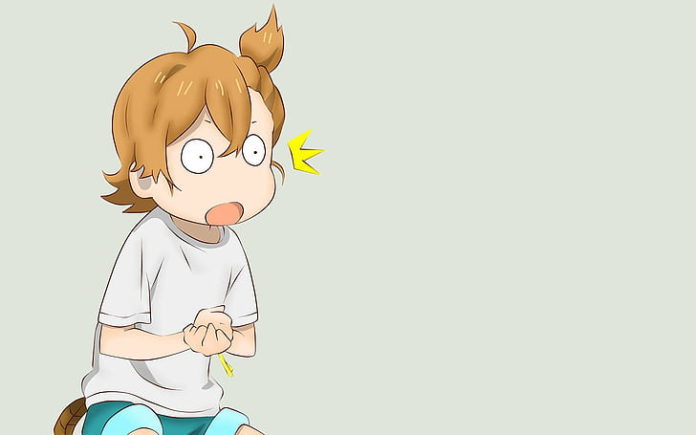 If you are a fan of Barakamon then Naru Kotoishi needs no introduction, not just because she is the second most important character in the series but also because she is such a significant character that can't go unnoticed.
7-year-old Naru lived on the Goto Islands, with her father, Yuuichirou Kotoishi and her grandfather is Kousaku Kotoishi. She is lightly tanned skinned with beautiful wide brown eyes and short spiky wood-colored brown hair, a descending bang, and a small ponytail holding up the left side of the bang.
She is a cheerful and energetic kid who mostly wears a white short-sleeved shirt that covers most of her aqua blue shorts. Naru is quite adventurous and enjoys collecting strange things like shells beaches, bugs, and other strange-looking creatures.
14. Chiho Sasaki
Anime: Devil as a Part-Timer
Date Debuted:

4 April 2013
Chiho Sasaki is an average-statured and petite girl who happens to be friends with Maou's friend. She is pretty, auburn-haired with amber-colored eyes. Chiho is an employee at MgRonald's on a part-time basis just like her friend Maou. She is friendly, pleasant, polite but very strong-willed.
She has a crush on her friend Maou and sometimes gets jealous when she sees him in the company of Emi Yusa. Chiho has special abilities as a result of her frequent interactions with Sadao Maou and others from Ente Isla.
15. Satomi Murano
Anime: Parasyte
Date Debuted:

 

8 October 2014
Satomi Murano is  Shinichi Izumi's companion and best friend; she is also best of friends with Akiho Suzuki and Yuko Tachikawa. Satogsmi and Shinichi would later develop romantic feelings for each other, however, their relationship would be troubled and threatened due to their individual negative nature; while Satomi is concerned and troubled by Shinichi's mood swings and secretive behaviors, Shinichi is bothered by his own monstrous behaviors.
Satomi has brown eyes and dark-colored brown hair (chin length) all through the series, she wore different hair accessories to hold the hair at the front. She is thoughtful and tender-hearted and cares deeply and sincerely about her friends.
16. Megumi Noda
Anime: Nodame Cantabile
Date Debuted:

 

8 October 2014
Noda is a very wired but interesting character you get to see in the Nodame Cantabile series. She has short brown hair and although many consider her pretty, her wiredness is something many of them can't seem to put up with. Megumi lives in Okawa City, Fukuoka, with her family and they are into seaweed farming. Her family members are as weird as she is.
She started playing the piano at age 5 after listening to a neighbor playing the instrument, the neighbor would later convince her family to get her a piano instructor with whom she was always fighting. Noda encountered challenges on her way to pursuing her love for piano and almost gave up after losing a competition but an offer from an instructor in Paris Conservative, Charles Auclair gave her all the needed energy to keep chasing her dreams.
Anime Girls With Brown Hair And Brown Eyes
17. Yuasa Hiromi
Anime: True Tears
Date Debuted: January 6, 2008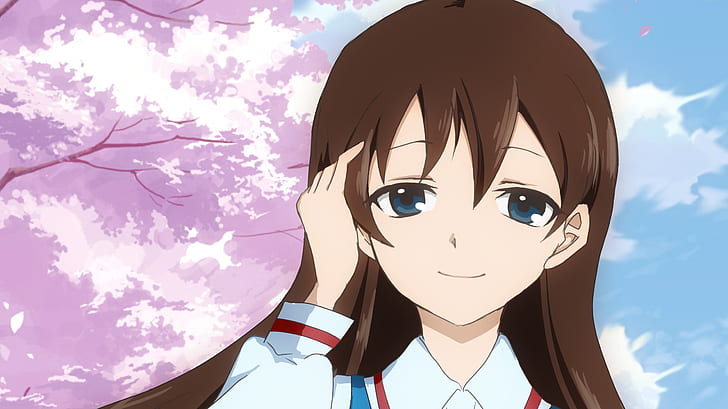 Hiromi is pretty with brown-green eyes and long brown hair. She is in the same school as  Shin'ichirō and came to stay with him and his family after her father passed away.
She has feelings for Shin'ichirō, but she wouldn't let him know because his mother had told her that Shin'ichirō is her brother; she would later discover that she had been lied to and at the end of the series she and Shin'ichir began dating. She is good at basketball and plays in the school's basketball team
 18. Asako Natsume
Anime: My little monster
Date Debuted: 1 October 2012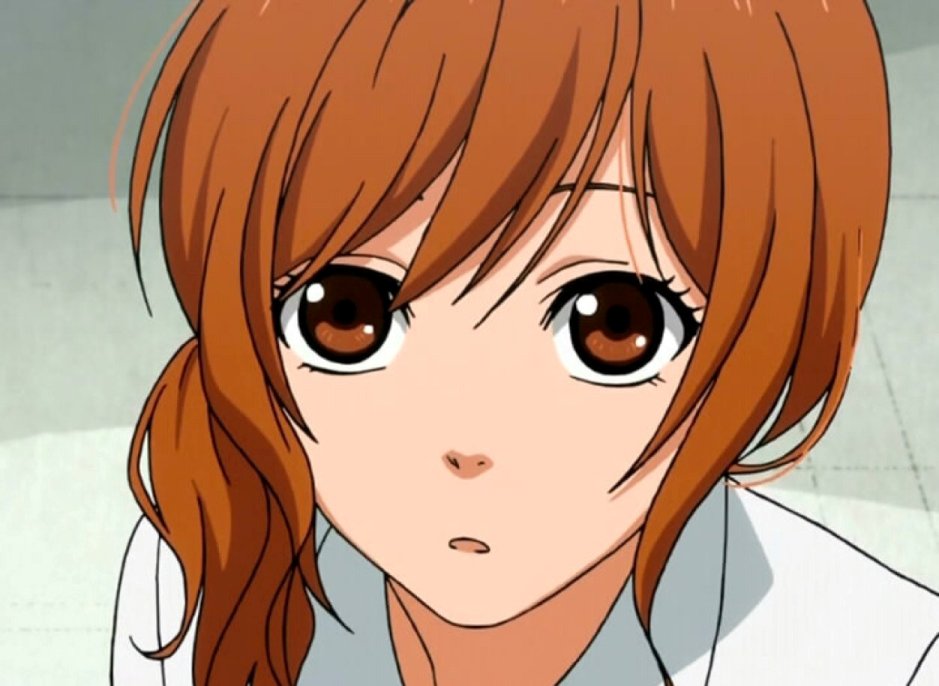 With a chest-length light auburn-brown hair that she keeps loose most of the time with an incredible bang (fringe) that flows down to the top of her eyebrows and her big honey-brown eyes that distinguishes her from other female characters in the anime My little monster, there was no way Asako Natsume could have gone unnoticed.
Her beauty and physical attributes attracted a lot of boys to her and made the girls jealous and avoid her as they all saw her as a threat because of her unrivaled beauty. Natsume in return became asocial; inconsiderate of, and hostile to others. Well, that was before she made friends of her own and became very understanding and considerate.
Although Natsume had bad grades, she spent most of her time on the internet and was very good with blogging. Simply put, she is the prettiest and sweetest character in the entire series!
 19. Nanami Momozono
Anime: Kamisama Kiss
Date Debuted: 1 October 2012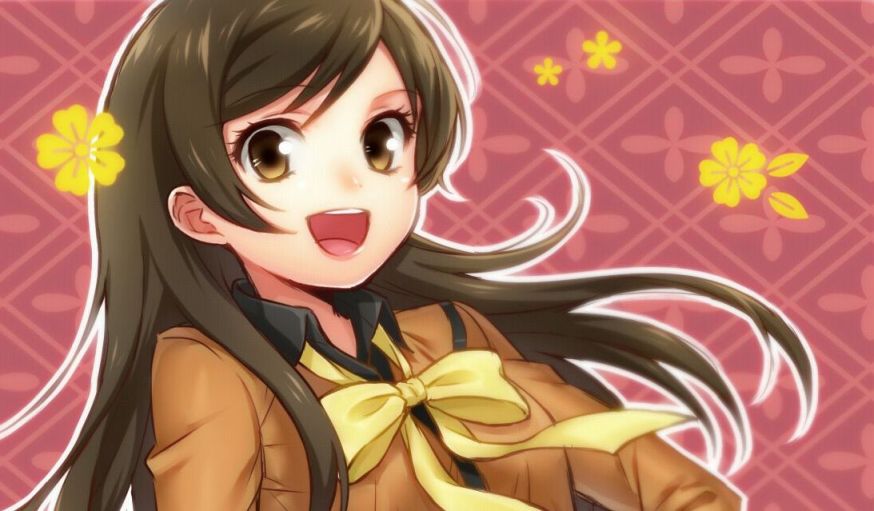 With long, light brown hair and eyes, Namani has such striking resemblance with her mother. Her long brown hair and eyes perfectly suit her natural beauty, fans often get a sense of warmth from the anime character. Her broad smile coupled with radiant brown hair and brown eyes only amplifies her unique, wonderful features and attributes.
Namani is quite a loving and interesting character who cares a lot and is quite protective of the people she loves. She is so optimistic and never gives up on whatsoever she sets her mind on. Her optimistic, kind-hearted nature always drives her to do whatever she can to help those in trouble, a trait that irritates her white fox familiar, Tomoe. In addition, Nanami is also an industrious girl who has proven to her audience time and again that with integrity, hard work, and perseverance, you'll always be offered new opportunities to show what you are good at.
Determined and always striving to excel, it is no secret that this beautiful lady is arguably the most radiant character in this particular anime.
 20. Otae Shimura
Anime: Gintama
Date Debuted: 

4 April 2006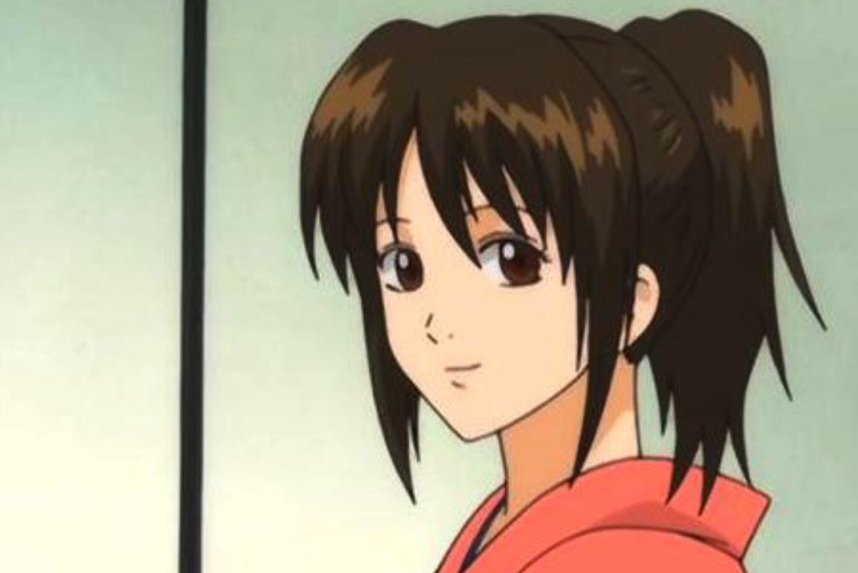 Tae is a beautiful young woman with gorgeous brown hair that is usually tied backward in a ponytail. She has matching beautiful brown eyes.
Tae Shimura grew up with her father Ken and brother, Shinpachi, in dojou Koudoukan. After the death of their father, the duo had to take care of the dojou, and also clear the debt that their father left behind. Tae wanted to revive her father's dojo, as she believes that a child does not need a reason to protect what his/her parents once loved and to raise money to revive the dojo, she took up a job at the famous Snack Smile as a Cabaret Hostess.
Throughout the series, she can be seen wearing pink yukata over red sakura. She once admitted 'flat chested', that notwithstanding, she's popular and became the most attractive Hostess at the Club, she has her stunning beauty to thank for that.
Not only is Shimura a special character that stands up for herself and those around her, but she is also a brave girl. Even though her role is to be the cabaret lady, she is undoubtedly a badass in her own way. In fact, Otae can fight to the end and prove her worth just as much as the other Gintama girls. She often smiles through whatever situation that comes her way, regardless of how hurt or sad she is.
21. Asuna Yuuki
Anime: Sword Art Online (SAO)
Date Debuted: July 8, 2012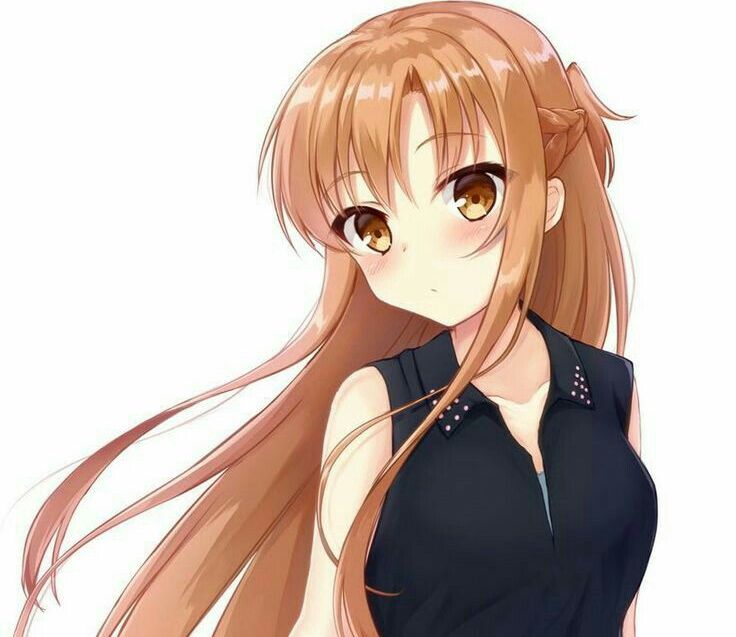 The series revolves around Yuuki and Kirito. She boasts of good looks, a sweet voice, and a great personality; factors that make her one of the most typical beautiful anime girls. She is just close to perfection.
Yuuki is kindhearted and always willing to help anyone in trouble even to her own detriment. She is fearless and sometimes gets physical with anyone who opposes her skills or questions her authority. She once challenged Kirito to combat after they had an argument over how to handle a Floor Boss.
22. Aina Kuronuma
Anime: Haven't You Heard? I'm Sakamoto
Date Debuted: October 26, 2016
Aina played the supporting actress in this series. She is beautiful with medium-length light brown hair that she always has tied up in pigtails and equally reddish-brown eyes that enhance her beauty.
Aware of her good looks, Aina always appeared in shorter skirts revealing her thighs. She also uses her looks to charm the boys at school into doing her bidding and this makes other girls dislike her. However, after her attempt to seduce Sakamoto failed, she was humbled and manages to become friends with a few girls in her class.
23. Izumi Akazawa
Anime: Another
Date Debuted: January 9th, 2012
With her waist-length auburn colored hair that is usually combed and parked into two tails held by ribbons and her auburn eyes, there was no way Izumi could have gone unnoticed in the anime Another.
Apart from her beauty which easily sold her out in the series, Izumi had other outstanding features that were worthy of note and they include her straightforward and unabashed nature which stood her out as the leader of the Countermeasures at Yomiyama Middle School's 3rd-year class. She is irascible and impulsive, although, she appears tough on the outside, she is also fragile on the inside. While she is rather quick at blaming others when misfortune occurs, she is also humble enough to admit responsibility whenever she makes mistakes.
24. Yui Hirasawa
Anime: K-ON
Date Debuted: 2 April 2009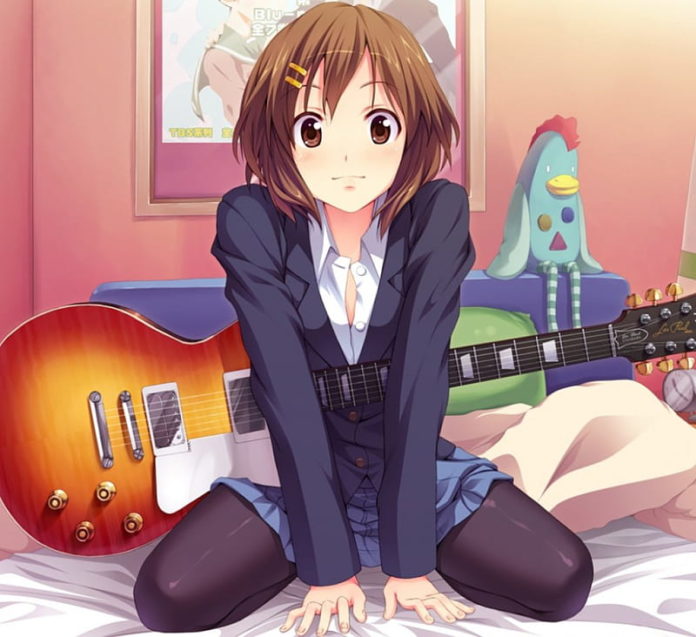 Yui Hirasawa is the main protagonist in the anime manga series K-ON! which first aired in April 2009. She is one character that you can't fail to take note of from the first time you watch the series, not just because she is the air-headed lead guitarist and vocalist of the  Ho-kago TeaTime band but also due to her fearless and fun nature.
She lives with her parents and younger sister Ui. Although she is everything amazing when it has to do with music, Yui is lazy when it comes to her grades in school with an exception for Fine Art though. She is your regular teenager with beautiful brown eyes and thick shoulder-length brown hair which she often accessorized with two yellow pins.
 25. Cana Alberona
Anime: Fairy Tail
Date Debuted: October 12, 2009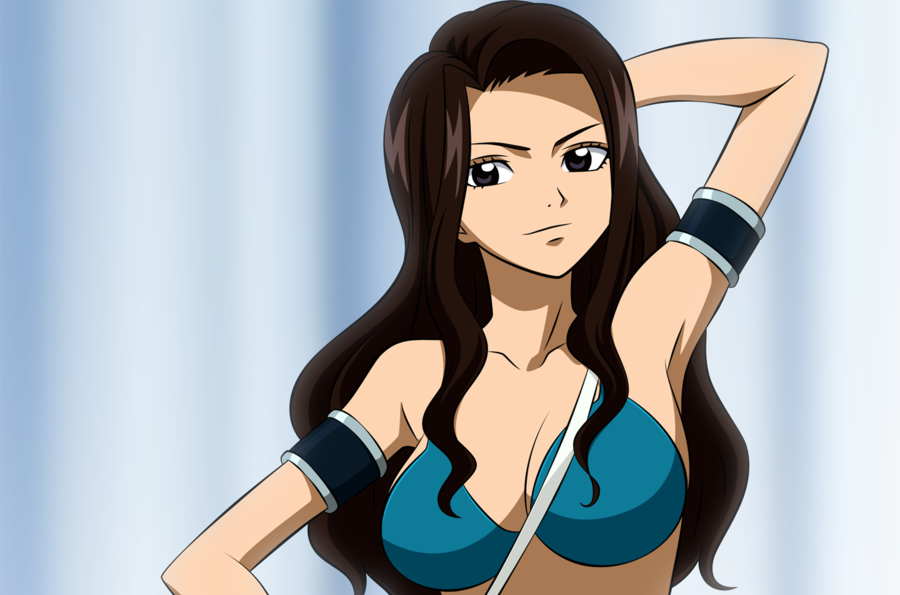 As a member of the fairytale guild, Cana is not only humorous and loyal but very attractive and industrious as well. Her beauty originates from her tanned skin which blends well with her long brown hair and eyes.
She is a confident, independent, strong, flirtatious young lady obsessed with alcoholic beverages. Cana is known for not so modest dress sense as she is always wearing revealing clothes and referencing her large breast in most conversations to the discomfort of so many people. She is equally smart and aspires to become the so-called S-class mage in the future!
Anime Girls With Brown Hair And Glasses
 26. Hanji Zoe
Anime: Attack on Titan
Date Debuted: July 2012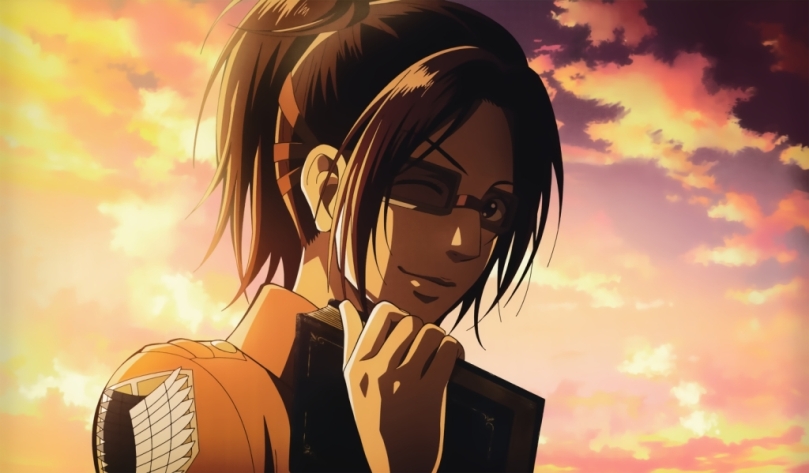 Zoe is often referred to as a crazy scientist by her fans, thanks to her constant quest to know biology and chemistry regarding how the Titans work. Simply put, she is a brown-haired beauty with brains.
As a result of her academic engagements, Zoe seems not to care so much about her appearance and you'll always see her hair pulled back in a high ponytail. Aside from her academic prowess and physical appearance, Zoe was the 14th commander of the Survey Corps. Before taking the position as Survey commander, she was in charge of the Fourth Squad, saddled with the responsibilities of inventing innovations and conducting research on Titans. After the promotion, Hanji was in charge of recruiting, regiment management, expedition planning, together with other responsibilities which was previously handled by Erwin.
Zoe had put her life on the line to buy her friends time but sadly, she was unable to withstand the heat being exuded from "the Rumbling", this resulted in her body being burnt to a crisp and she dies in the process. After her death and that of Erwin, they were succeeded by Armin Arlert.
27. Moeka Kiryuu
Anime: Steins; Gate
Date Debuted: 6 April 2011
Moeka is an elegant and attractive young lady who worked as a part-time editor. She is stoic pale-skinned with light nut-brown hair, wears rectangular glasses, and is always seen with a purple phone which she is practically glued to. She is very protective of her phone and becomes agitated when someone tries to take it from her.
Despite her job as an editor, Moeka is rather reserved, she is never shown to interact with anyone properly; she is usually absent-minded, expressionless most of the time and has difficulty interacting with people. She always appeared in a conventional work outfit of white button-up top with black arm cutouts, short black skirt, and black heels.
28. Mirai Kuriyama
Anime: Kyoukai no Kanata (Beyond the Boundary)
Date Debuted: October 2, 2013
With her petite stature and peachy browny hair always styled bob with bang reaching her eyebrows and a pair of square black or red glasses to compliment her look, Mirai was always a character to look forward to in the Kyoukai no Kanata (Beyond the Boundary) series.
Mirai happens to be the sole survivor of a Spirit World Warrior-clan. She is awkward clumsy, performs badly academically, and is afraid of encountering a Youmu which she can actually earn an income by slaying (most Spirit World Warriors earn a living passively by slaying Youmu). She had to develop the means to bring her warrior spirit to life after her attempt at blogging failed and one way she achieved this was by bonding with those around her, this gave her the confidence that she can defeat Youmu and become an experienced Spirit World Warrior.
29. Koyomi Mizuhara
Anime: Azumanga Daioh
Date Debuted:

 

April 08, 2002
Better known as Yomi, Koyomi Mizuhara is one of the main characters from the 2002 anime series Azumanga Daioh. Her name was never revealed until the second season of the series, of course, it was a deliberate act by the writers of the anime. Her name actually meant a pun, and viewers were supposed to read between the lines, in reference to her name being left "between the lines" until the strip in the second season.
Yomi is a very interesting character, in fact, it wouldn't be wrong to say that the character held the whole series together. She was the most mature and serious of all of Tomi's friends and the voice of reasoning in the series. She is intelligent, smart, and athletic, thanks to her height of 163 cm.
30. Mari Illustrious Makinami
Anime:  Rebuild of Evangelion
Date Debuted:

1 September 2007
Mari is one of the characters from the Rebuild of Evangelion series; she has brunette hair, always wears an indigo headband with a white robotic design on it, she wears burgundy rimmed glasses over her teal colored eyes. She has a dress sense that is unique to her and this is usually a red and green pleated skirt over a white shirt that is customized with a symbol on the left breast, accessorized with a dark grey tie, black knee socks, and brown tassel loafers.
She sometimes wears pink plug suits with stylized accents and 05 or 08 imprinted on them. Mari is a very energetic and enigmatic personality, who is always in a good mood and sees life from a positive perspective.