Footballers showcase some of the trendiest men's haircuts while out on the pitch and more often than not, they rank the same as musicians and other celebrities when it comes to trendsetting haircuts. Without further delay, herein are the freshest soccer haircuts among footballers which you can try on your hair.
Best Soccer Player Haircuts Among Footballers
1. Neymar's Choppy Blonde Faux Hawk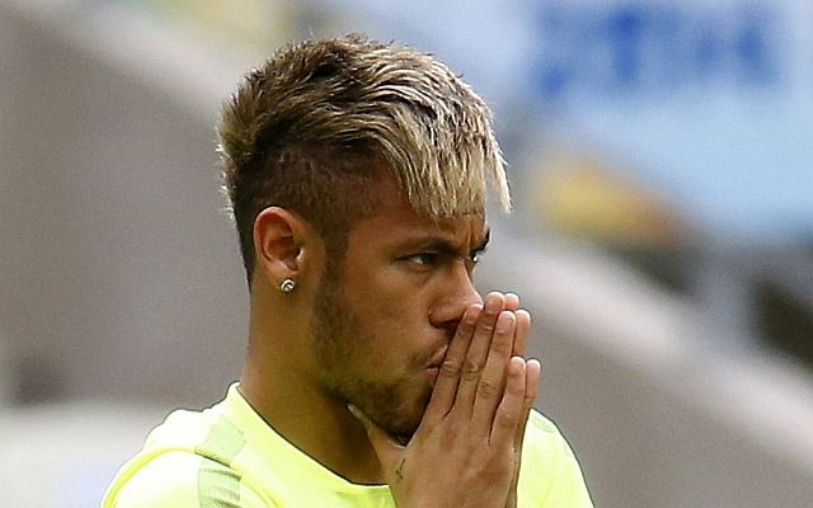 Neymar's flair on the pitch can only be matched by the flashy hairstyles he keeps changing every now and then. One of his trademark looks is no doubt the messy faux hawk that features wildly textured locks on top, framed by shaved sides. He gives the look a bit more spunk by touching the tips with icy blonde highlights.
2. Debuchy's Hipster Soccer Haircut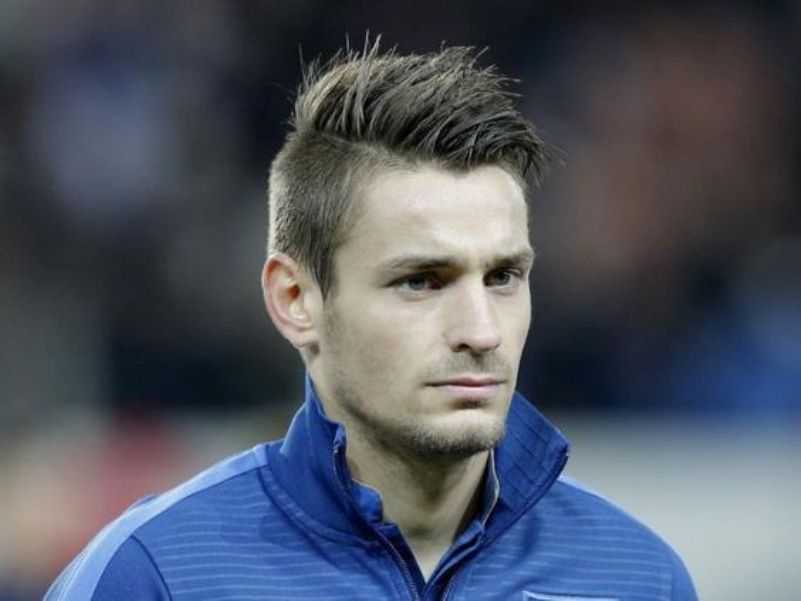 The Arsenal right back defender has a distinct taste of style that, unlike most of his mates, borders on classy and sophisticated looks. He rocks a simple side-swept faux hawk that uses shaved (not faded) sides to emphasize on the beautifully textured locks on top. Adding a side part to the hairstyle results in a look that is more composed and mature.
3. Cristiano Ronaldo's Trademark Patterned Faux Hawk Football Hairstyle
Cristiano is the least surprising entry in this list as he has blown us away with his edgy hairstyles every time and again. Featured here is his trademark faux hawk that has been given a spicy finish using an inverted "Z" on the side. Other than that, the look maintains its characteristic glossy locks and buzzed sides.
4. Beckham's Composed Faux Hawk Haircut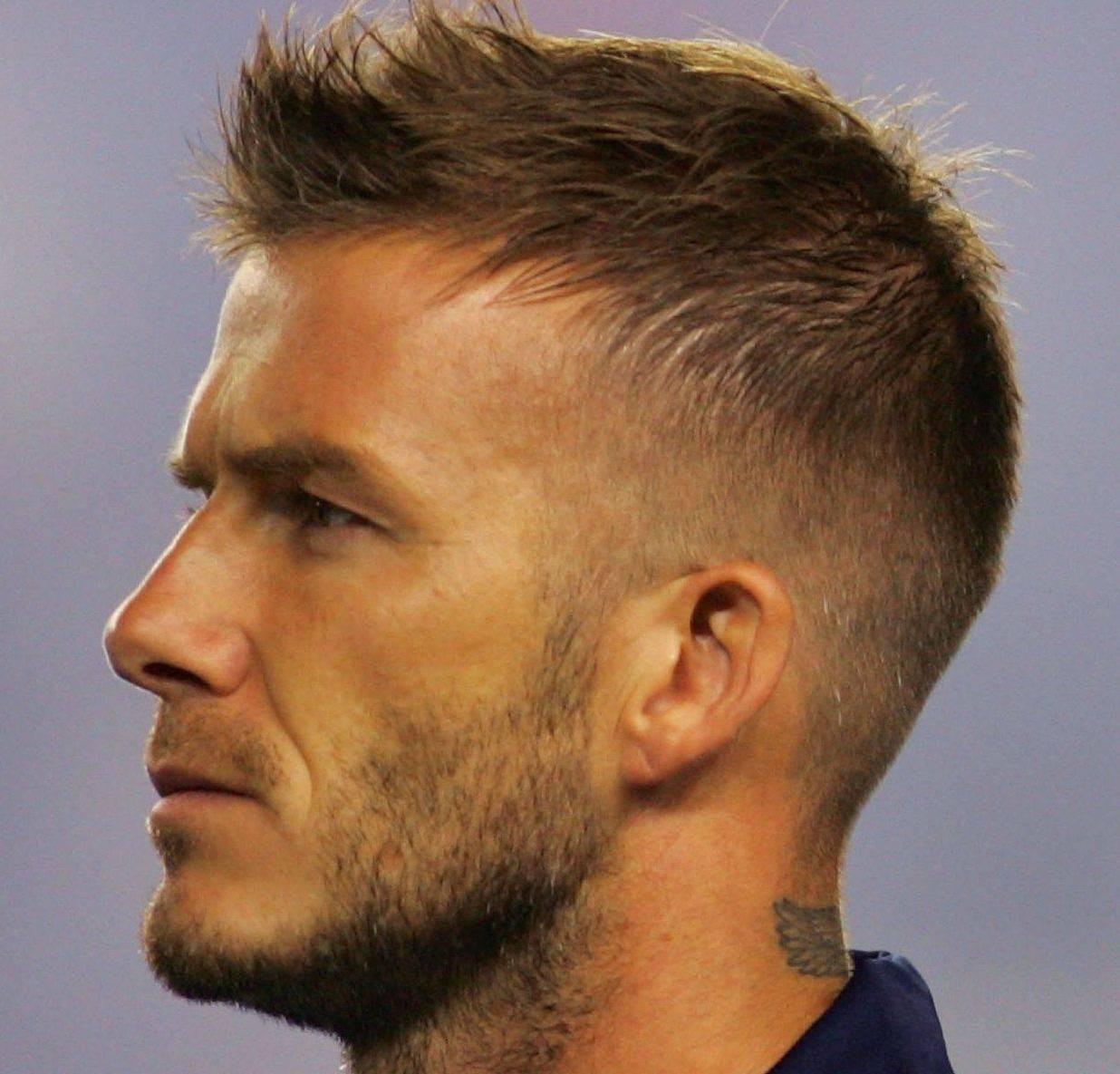 The retired striker has always had a sleek sense of style both on and off the pitch. Here we see one of his favorite haircuts, the messy faux hawk. While keeping the sides shorter, Beckham left the locks on top longer and gave them a tousled finish, which exuded his natural "badboy" appeal.
5. Jermaine Jones' Dreadlocked Elegance Haircut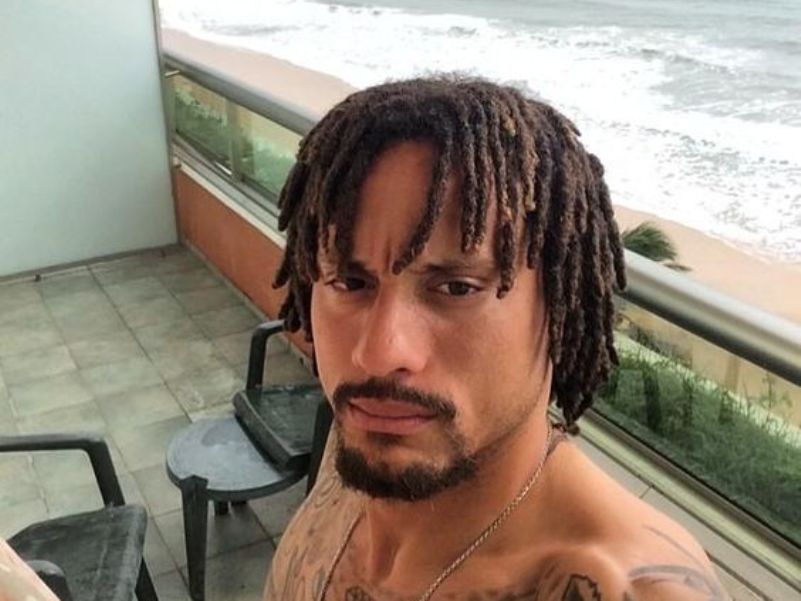 The MLS player is one of the few men out there who knows how to properly rock the locks. His trademark dreadlocks never fail to impress and are befitting to the physical stature of the player. He never ties them up but occasionally uses a headband to keep them in check while on the pitch.
6. Gyan's Kinky Mohawk Hairstyle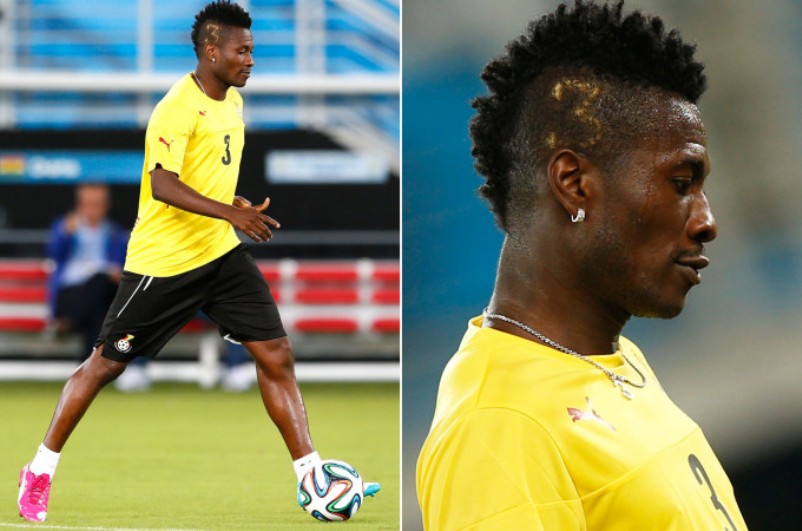 Ghana's Asamoah Gyan wears a Mohawk that despite its simple appearance, is actually very befitting of the striker. The top is perfectly voluminous and ruggedly sexy, with enough height to define the shape of the look. He uses blonde dye to print the number of his shirt on one of the shaved sides.
7. Marco Reus' Faux Hawk Haircut
The Dortmund striker is one of the most consistent in terms of both gameplay and style. He rocks a moderately flashy blond faux hawk that boasts of marvelous texture at the top where the locks have been fashioned into crisp spikes with blonde highlights. The look is capped off by smoothly tapered sides.
8. Bale's Sleek Side Part Easy Soccer Haircut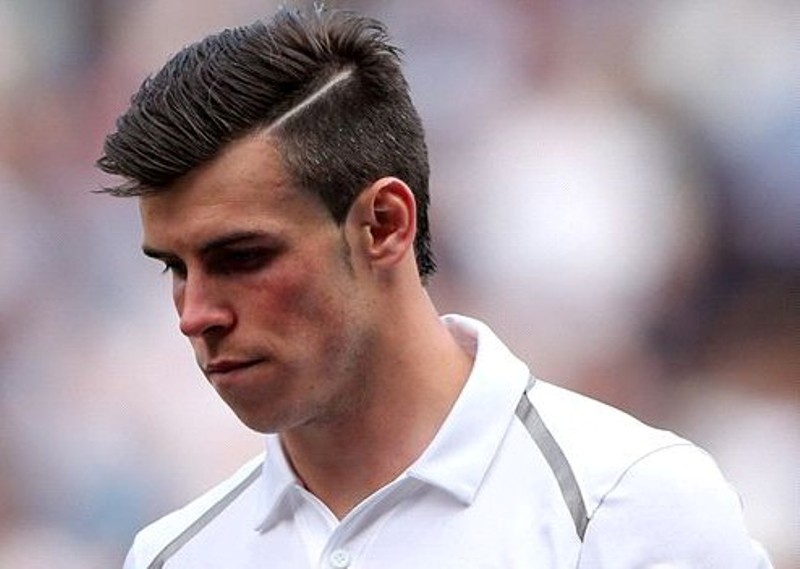 We have seen Gareth Bale in quite a number of hairstyles and arguably, he looks great with his currently long locks. However, this picture shows us that he is no less elegant with shorter hairstyles. The neatly styled top oozes sophistication and is distinguished from the side by a clear hard part. The sides have been cut slightly and flattened to shape the look.
9. Messi's Soccer Hairstyle
Lionel Messi's latest choppy blonde locks caught us by surprised as we had grown accustomed to the tame looks he has always rocked. His new look is however a 360-degree change from the dark, combed out locks and it features a blonde top with the locks tousled up to give it a wild finish. This time, the cream of the football world also went for a more crisp shave at the sides to properly show off his new look.
10. Classic David Luiz Afro Coils
The Brazilian center back embraces his roots fully with his naturally coiled afro hairstyle. He has made it his trademark appearance and he wears it wild, puffy and naturally bouncy. The coils and the volume might require a bit of chemical intervention, especially if you intend to wear the hairstyle for a long time.
11. Pirlo's Flowing Locks hairstyle
We have not seen any drastic change in Andrea Pirlo's look ever since he settled for chin-lengths locks with a wonderfully messy texture. The hairstyle befits his bearded profile perfectly and carries the right balance of masculinity and sophistication.
12. Bacary Sagna's Blonde Dreadlocks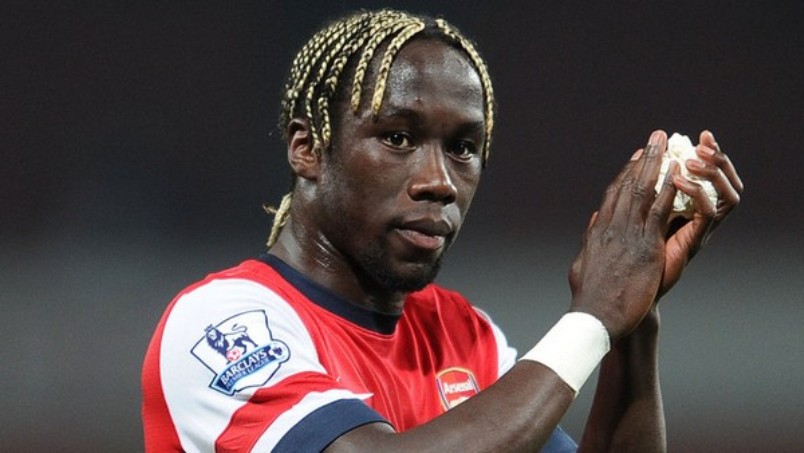 Prior to his new look, the French footballer had rocked blonde braided locks for the longest time ever. The former Arsenal midfielder wore his locks short and neatly styled all around. The color, although not the best option for his skin tone, can blend superbly well with some skin tones.
13. Balloteli's Mohawk Soccer Haircut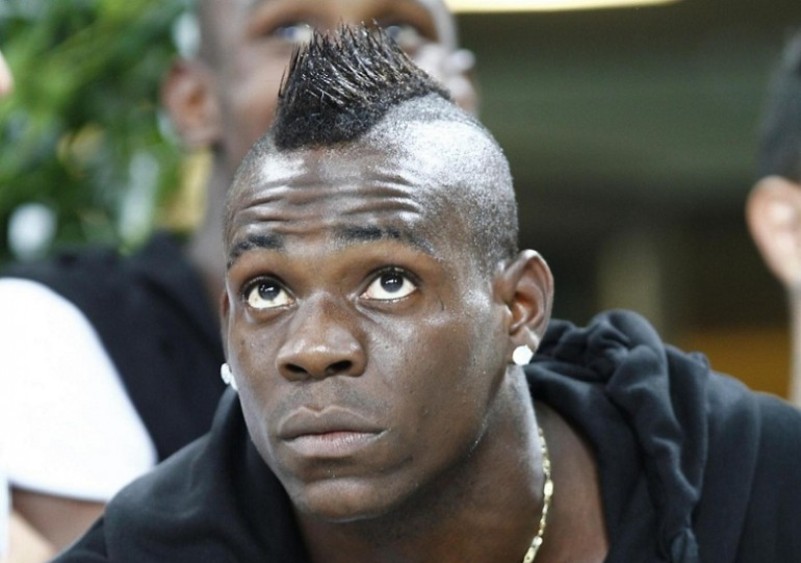 Balloteli has also been fairly consistent in terms of hairstyles over the past few years. He has rocked the same Mohawk for a while now and it doesn't look like changing anytime soon. His hairstyle embodies the punk version of the Mohawk in everything except the length of the hair on top. The sides have been crisply shaved while the top features a tousled texture and hints of copper.
14. DeAndre Yedlin's Football Haircut
Although not many are familiar with Newcastle's Yedlin, this list would not be complete without his hairstyle. Yedlin wears his hair long at the top where he spices things up with some curly textures and a beautiful golden brown finish. Fading the sides helps to shape the square line high top properly.
15. Pogba's Flashy Mohawk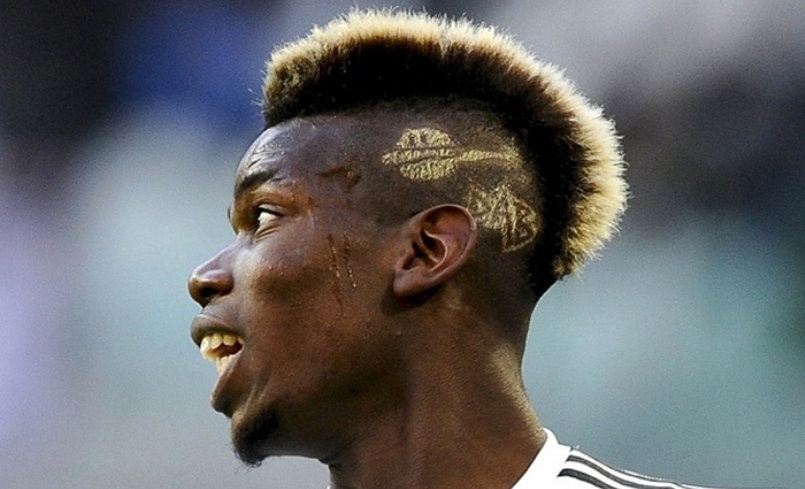 Last but certainly not least, we take a look at the ever-flashy taste of Manchester United midfielder Paul Pogba. His ravishing Mohawk has been a topic of discussion for months on end. It features a two toned top that is blonde at the tips and darker towards the look. He gives it a spicy finish by shaving the sides short and using blonde dye and black patches to give it a distinctive leopard skin finish.