Sofia Vergara entertained and motivated many of us with her sexy mom character in the TV show Modern Family and since gaining immediate fame for her performance in that show, she has worked hard to retain her significance in the film circle. Currently, she is known as an in-demand model and actress with numerous film credits to her name. Let's take the rind off her TV life and check out her personal life off-the-screen.
Sofia Vergara – Early Life (Age)
Talented and beautiful Sofia Vergara was born on July 10, 1972. She was raised in Barranquilla Columbia in a Roman Catholic family. Her mother worked as a homemaker and her father was a cattle rancher for the meat industry. She schooled in a private bilingual Spanish/English school known as Marymount International School located in Barranquilla. Later on, Sofia joined the University in Colombia where she studied Dentistry for three years. After staying for two years, she took a leave to toe in the show business. Things fell to her advantage when she relocated to Florida after the killing of her brother Rafael in 1998 during a heartbreaking attempt to kidnap him. That very movement has today made her one of the most popular and well-paid stars of Hollywood, gaining grounds as an actress and model.
Her Sister
The Spanish beauty has five siblings (two brothers named Rafael and Julio Vergara and two sisters named Veronica and Sandra). Sandra Vergara is her adopted sister. She was adopted by Sofia's mother Margarita when she was only 1 month. Both Veronica and Sandra are also in the limelight but it is Sandra who seems to have gathered more public love as a TV star. She is popularly known for starring as Sexy Ginger in the horror movie Fright Night, alongside Hollywood hunk Colin Farrell. What's special about her is her confidence. According to her, she doesn't bank on her sister's fame even though she owes her achievements to Sofia who provided accommodation for her in Los Angeles where she began her career.
Sofia Vergara's Son, Husband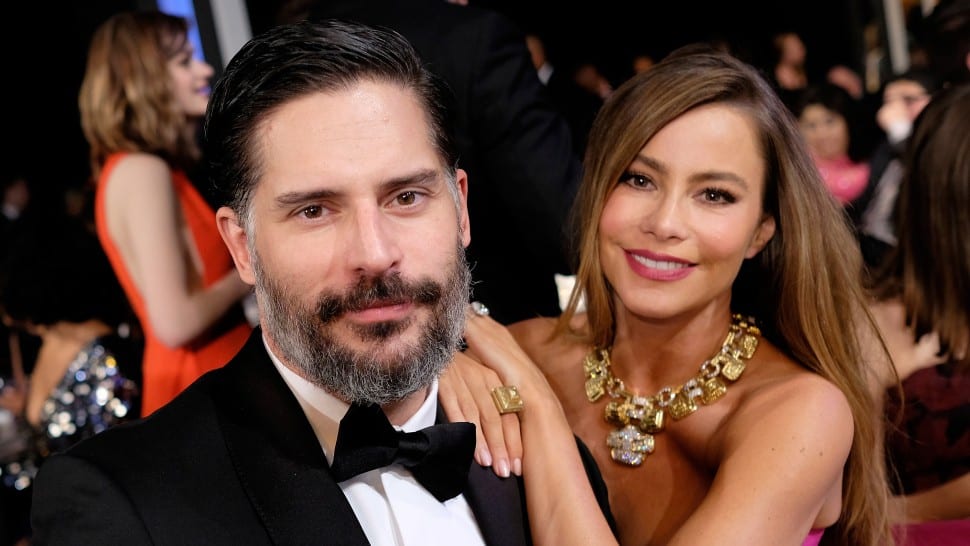 Sofia Vergara has been married more than once. First was to her high school lover, Joe Gonzalez whom she married when she was only 18. Well, we don't know who made the marriage a failure but divorce is not as much of a disaster as staying in an unhappy marriage, so, it was normal for the two young lovers to part ways in 1993 when they were no longer into each other. Fortunately, their union didn't end without an offspring; a son named Manolo who was born in 1992. Yes, as shocking as it sounds, Sofia is a mother of a grown man who is already done with college education since 2015. She raised him singlehandedly after her divorce.
And apart from being done with school, Manolo appears to have a lot going for him. He is gradually trying to achieve the same amount of success as his mother, dabbling in both modeling and acting.
Sofia, on the other hand, seems to have found her dream guy after several ups and downs.
She had a few relationships fails but finally fell in love with actor Joe Manganiello, the Hollywood darling who played Alcide Herveaux. Her relationship with the chiseled Emmy-winning actor was visibly serious from the start and Joe wasn't afraid of letting the world know about it. After a few months, rumors of an engagement began flying around when Sofia was seen wearing some unrecognizable ring to a star-studded event. It was later discovered that the ring which matched her necklace was a sample from her Kay Jewelers So Sofia line. While the speculation was laid to rest after the discovery, it did inspire Manganiello who decided to put a real ring on it in 2014. In 2015, they wedded in Palm Beach, Florida and to date, the duo seems to be blissfully satisfied with each other.
They have no kids yet but Sofia hopes to have more kids in the future. She froze her egg in 2013 and has been open about her willingness to use a surrogate if she can't become pregnant again naturally.
Read Also: Margot Robbie Husband, Height, Mother, Boyfriend, Weight, Measurements
Sofia Vergara's Net Worth
The Modern Family star is one of the highest-paid actresses in Holywood. As a matter of fact, in 2016, she was named the highest paid TV actress at $43 million by Forbes. A year before achieving that feat, the Magazine estimated her yearly income at $28.5 million. She has also made over $37 million from endorsing different products such as soda and dandruff shampoos. In total, her net worth is estimated at $120 million.
Measurements, Height
Sofia Vergara has a curvy body frame. Her body measurements (bust, waist, and hips) are 38-28-39 inches. She is 5 feet 7 inches tall and weighs 64 kg or 141 pounds which she maintains through pilates and strength building. The blonde wears US size 8 dress or 40 (EU) or 12 (UK). Her bra size is 32F while her shoe size is 8.5 (US) or 39 (EU) or 6 (UK).