Did SZA have plastic surgery? Based on her lyrics from her second album, SOS, SZA appears to confirm having undergone certain plastic surgery procedures and many of her fans believe that she got some cosmetic surgery done on her face.
Solána Imani Rowe, known professionally as SZA, started making music professionally in the early 2010s and eventually had her breakthrough in 2017 with the release of her debut album titled "Ctrl," which was declared the best album of that by Time. Since then, she has remained unstoppable, and her popularity has continued to grow with each passing day.
However, as is always the case, her fame has made the media and her fans glue their attention on her. In their usual way of being quick to notice any difference in a celebrity's appearance, SZA became a topic of discussion when some people concluded that she had undergone plastic surgery on her face after comparing the pictures she took in 2012/2013  to those she took in 2017 and onwards. Here's the full detail.
The Genesis of SZA's Plastic Surgery Rumors
Following the release of her debut album, "Ctrl," in 2017, rumors that SZA had undergone plastic surgery began to make the rounds. Many people were utterly certain of that after comparing her before and after pictures. As pointed out by many, the singer's chin looked longer while her nose appeared straighter.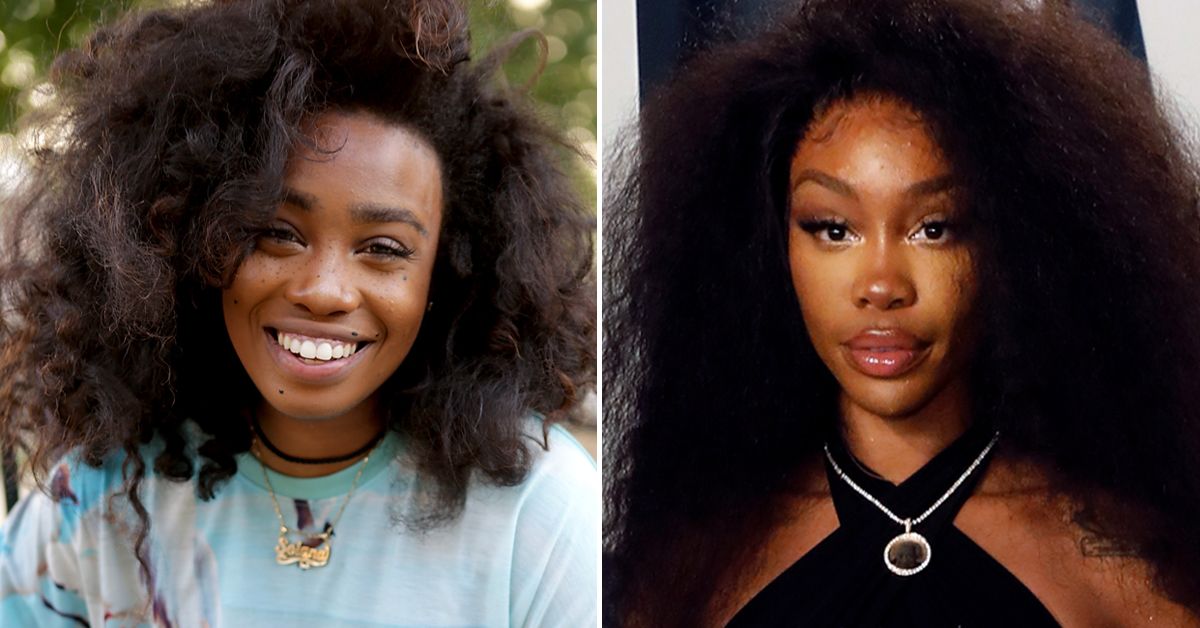 To be fair, SZA was no longer as big as she used to be at this time. So while some people believed that her nose and chin might have looked different due to weight loss and makeup, a larger percentage of her fans strongly believed that she had some work done on her face as the change happened too fast to be the result of just perfect contouring.
Discussing the topic on Reddit, someone who goes by catastrophejr on the platform pointed out that the singer also had a brow lift, which is true, judging by the pictures above. Another also observed that she had ditched her "fake freckles."
While some Redditors complimented her new look, especially her nose, which they say was well-done, some others opined that she was perfect the way she was and needed no plastic surgery. According to Boogerville, "She looks better before to me, but I agree that maybe the fake freckles were overkill. Now she looks a bit plasticky and has this canned look. Cardi B and Saweetie also look like this to me."
Another Redditor, sandycheeks72, commented, "Her body is amazing, perfect balance between slim and thick. She should never have touched her chin, though; her before shape was really cute, now her face is verging into the uncanny territory."
Another Redditor who said he is a fan of SZA's music said she looks a bit botched to him up close. "but I think it's just visually jarring to see someone with so much plastic surgery at such a young age," he added. He went on to state that the singer is a very pretty girl but that he wishes she had just subtly enhanced her natural features instead of getting a whole new chin and nose. "But that's the hot look now, I guess."
SZA's Reaction to the Plastic Surgery Speculations
Unlike singer and rapper Doja Cat, who wasted no time clearing the air when speculations that she might have had rhinoplasty (nose job) surfaced, SZA has chosen to keep mute. This is probably because she understands that she owes nobody an explanation.
The "Hit Different" singer appears confident and happy with how she looks, which is the most important thing. Besides, whether or not she underwent cosmetic surgery has changed nothing as far as her music career is concerned. It has also not made her fans love her any less, as many of them have declared their support for her, surgery or no surgery.
How Did SZA's Weight Reduce in 2017?
Even though she has remained tight-lipped about possibly having plastic surgery, SZA has been open about losing weight and switching to a healthy lifestyle. Since her weight loss, the singer has become so confident that she flaunts her bare body without a care.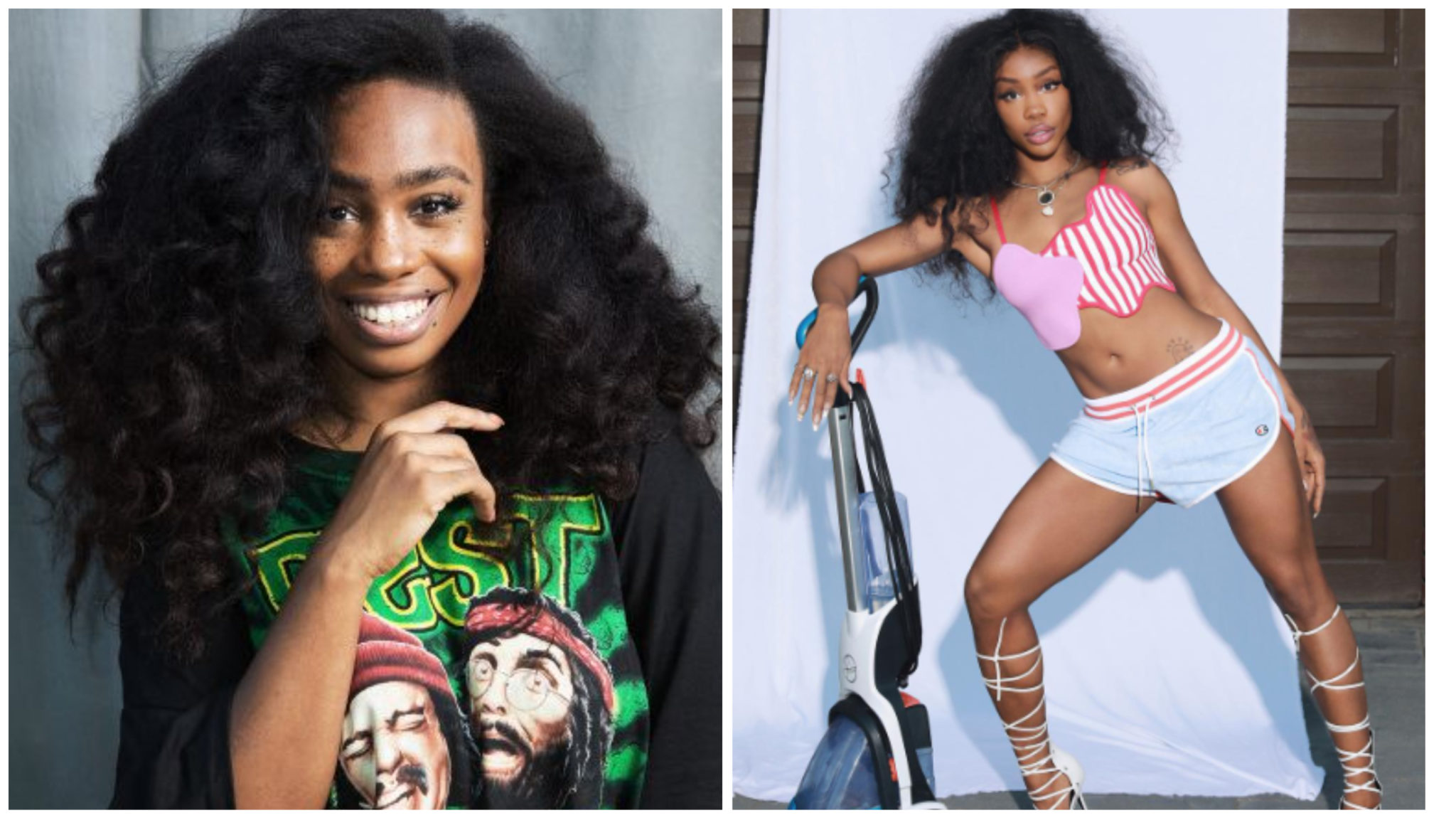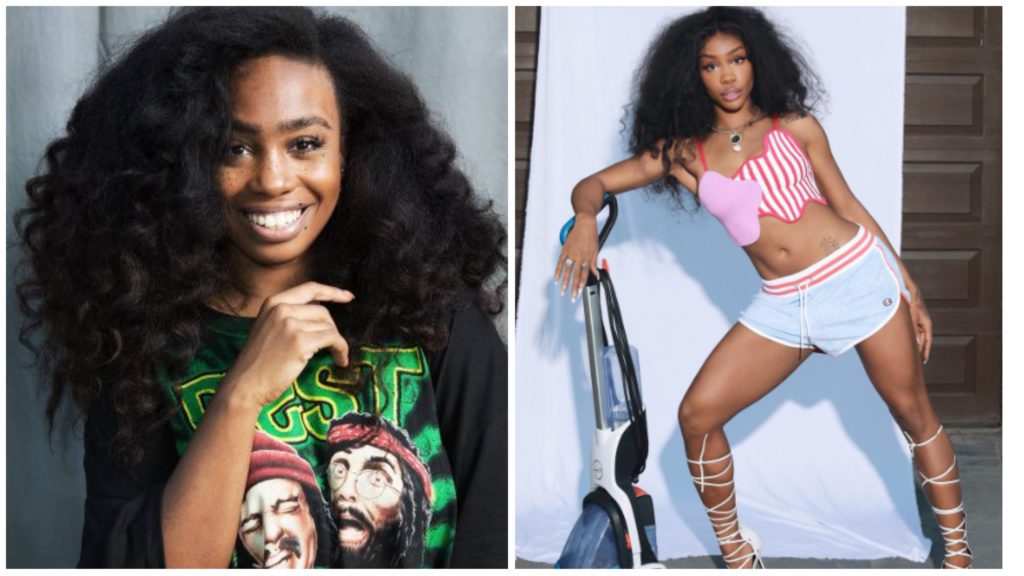 Speaking to Coveteur in 2018, Solána revealed that before she lost weight, she weighed 200 pounds, so she preferred to dress in baggy clothes to hide her weight. According to her, "I was a lot bigger, so wearing baggy clothes [was] not so much as a '90s thing; it was what was comfortable and what fits."
Not wanting to remain the way she was, SZA worked hard to have the body she wanted, and according to her, when she eventually lost weight, "I didn't want to wear baggy clothes anymore." Now, rather than just wear what is available, she can wear what she wants, "and that's a blessing," SZA said.
Among the major things that helped her lose weight was eating healthy. Explaining her eating style on Twitter, she wrote:
Really don't know a name for it lmao???? no red meat (mostly fish ) no dairy no wheat no sugar.. high veggie ..complex carbs only (squash , avocado . sweet potato ect) hella water dassii https://t.co/U8gw0AxdEq

— SZA (@sza) December 30, 2019
SZA also told Billboard that she engages in outdoor workouts for her mental and physical health. "I hit the forest, or I hit the park, or I do a lot of walks, a lot of exercises," she said. Additionally, she said, she also sits still and meditates, but that's not her key component. According to her, she needs to be outside amidst trees and anything natural, and even though she has to drive very far to get there, she does not mind.
Key Takeaways About SZA's Plastic Surgery
1. Did SZA have plastic surgery? Yes, based on her lyrics from her second album, SOS, SZA (real name: Solána Imani Rowe) appears to confirm having undergone certain plastic surgery procedures.
2. What type of plastic surgery did SZA have? SZA seemingly admitted to having a Brazilian Butt Lift (BBL) in the lyrics of her album SOS. She sang, "So classic, that ass so fat, it look natural, it's not," which fans believe is a reference to having a BBL.
3. How did SZA confirm her plastic surgery? SZA has not made an explicit public statement confirming her plastic surgery. However, fans believe she confirmed having plastic surgery through lyrics in her songs. On the title track of her album, she sings about her butt not being natural, and on another song, "Conceited," she sings, "I just got my body done, ain't got no guilt about it / I just heard your opinion, I could've did without it."
4. What is the public response to SZA's alleged plastic surgery? Following the release of her album, many fans took to social media to express their thoughts. Some praised her for the seeming confirmation of her plastic surgery, viewing it as a refreshing display of honesty about body modifications.
5. Has SZA ever denied getting plastic surgery? In the past, SZA has only denied getting a nose job. She clarified in a Teen Vogue interview in October 2018 that her nose looks different due to weight fluctuations rather than plastic surgery.
6. Was there any speculation about SZA's nose? Yes, there were rumors that SZA had a nose job due to noticeable changes in her appearance. However, SZA has addressed these rumors, attributing the changes to weight gain and the subsequent reshaping of her facial features, not plastic surgery.