Since her role as Elena in Vampire Diaries, Nina Dobrev's popularity has reached a whole new height. Her impeccable transformation has not only wowed her many fans but also raised lots of speculations that the actress might have done plastic surgery to enhance her looks.
The rumors about Nina Dobrev's plastic surgery began around 2019 after the actress was said to have altered her appearance. Although the actress is yet to address the plastic surgery rumors, she quickly addressed some trolls who made rude comments about her looks on Instagram.
Nina Dobrev has been in the limelight for nearly two decades. She has appeared in blockbuster TV shows and movies, including Degrassi: The Next Generation, Flatliners, Let's Be Cops, XXX: The Return of Xander Cage, etc. Her looks have become a thing of interest to fans, who are keen on knowing if the actress has undergone plastic surgery.
Why Fans Think Nina Dobrev Went Under The Knife
In her final appearance on Vampire Diaries, Nina Dobrev's outlook with a wig, makeup effects, and intense eyebrows didn't sit well with fans. As a result, fans couldn't help but wonder why the actress had to change her looks and what might have happened since her last appearance on the show.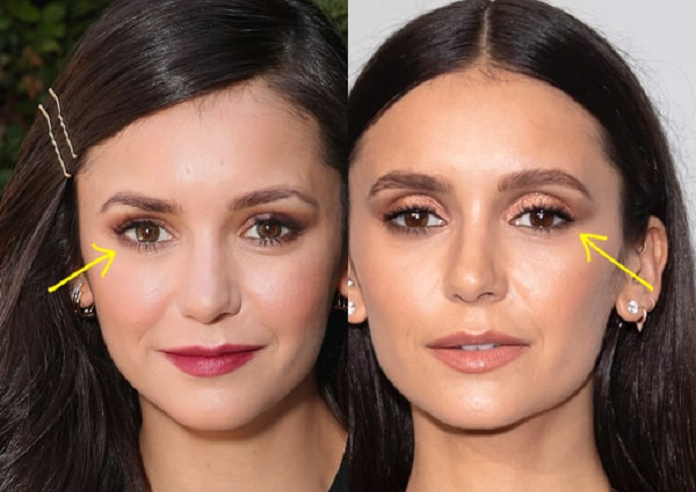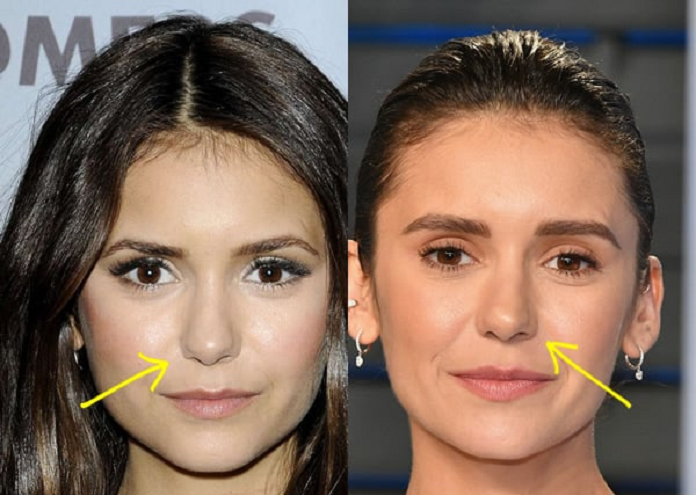 Not long after, rumors began to swirl that the actress must have gone under the knife while she was away from the show. Many believe she used enhancement surgery to lift her eyes, while on Reddit, fans were able to compare her photos where she appeared different. It didn't stop there; some websites also listed possible procedures she might have had.
In some other quarters, trolls talked about her eating disorder, lip and cheek filler, and chain smoking habit as contributors to the change in Nina's appearance. Some critics opined that the Vampire Diaries star's plastic surgery was poorly done, and she would have opted for procedures that would make her face more harmonious.
Are the Rumors About Nina Dobrev's Plastic Surgery True?
Since the rumors of Nina Dobrev's plastic surgery surfaced on the internet, fans have been obsessively examining Nina's photos to put her pre-, and post- plastic surgery looks together. Some of the fans have said the actress looks pretty bad now. However, Nina might have a different explanation for the change in her looks, as we can see below.
Nina Dobrev Has Admitted to Having Lots of Allergies
Dobrev once admitted to having allergies that affect many things on her body, including her looks. On the other hand, the actress is known to be suffering from an eating disorder, which she said, made people constantly body shame her because of how skinny she appeared in many of her photos.
Sometime in 2019, Dobrev's friend, Julianne Hough, shared a photo of how she landed in the Emergency Room with her friend. And that friend was Nina, who appeared to be lying on a hospital bed with an oxygen mask. In the photo, Nina appeared with blotchy skin and swollen eyes, which generally made her look critically ill.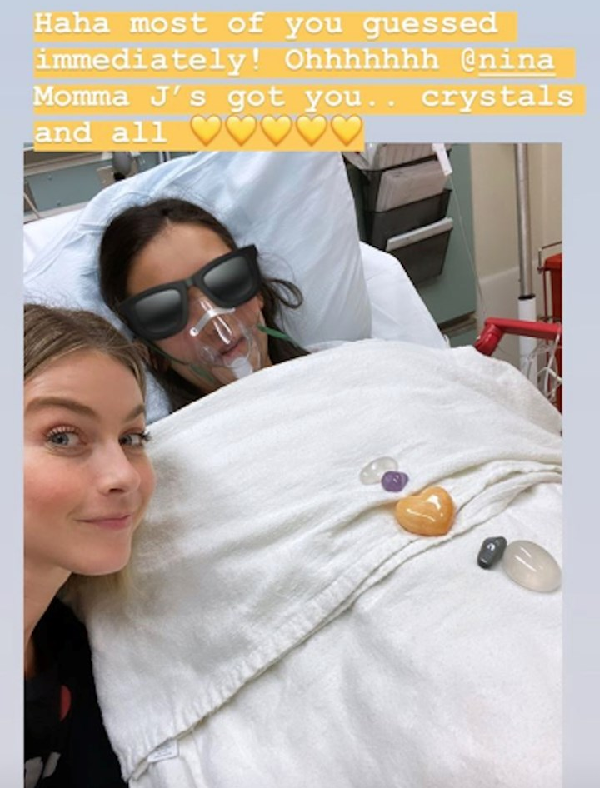 Perhaps the incident had nothing to do with plastic surgery recovery, but it could be that the actress experienced an allergic reaction that sent her into anaphylactic shock. A few days later, the actress shared another photo, and this time, the swelling in totally gone, and she was back to normal.
While the incident was happening, Nina's photos freaked out her fans and led many to believe that she had plastic surgery, leading to the media uproar.
Nina Dobrev's Alleged Plastic Surgery Might Be Just an Allergy
Since speculations about Nina Dobrev's plastic surgery surfaced on the internet, the actress has spared no expense in responding to trolls and critics who try to body shame her. From our findings, it is implausible that Nina would go under the knife, given her perspective on health and body.
As she had suggested, allergic reactions might be the reason for the change in her appearance when all things are considered. However, no matter how a celebrity might look, some fans will stop at nothing in picking out tiny details about their appearance, which often results in serious media scrutiny.