Tiger Woods is a professional golfer of mixed race who has broken records throughout his highly successful career to become one of the best the sport has witnessed. He became the youngest (at just age 21), as well as the first African American man to win the U.S. Masters at Augusta in 1997.
Early Life and Rise to Fame
Tiger Woods (real name Eldrick Tont Woods) was born in Cypress, California on the 30th of December 1975 to African American father, Earl Woods and Thai mother Kultida Punsawad. He showed signs of a prodigy at a very young age and his father decided to coach him.
By age 15, Tiger Woods had become the youngest person to win the U.S Junior Amateur Championship. He also went on to win the same title in 1991 and 1992. For his tertiary education, Woods enrolled at the Standford University in 1994 where he won the collegiate title. After winning the third title of his career, he dropped out of school to focus on being a professional golfer. He succeeded in turning pro when he played in eight events, winning two major titles as well as being named the PGA Tour's Rookie of the Year.
Tiger has since won over 10 PGA Player of the Year titles as well as 13 majors. However, in 2009, his career experienced setbacks in the wake of scandals he was embroiled in.
Tiger Woods' Mom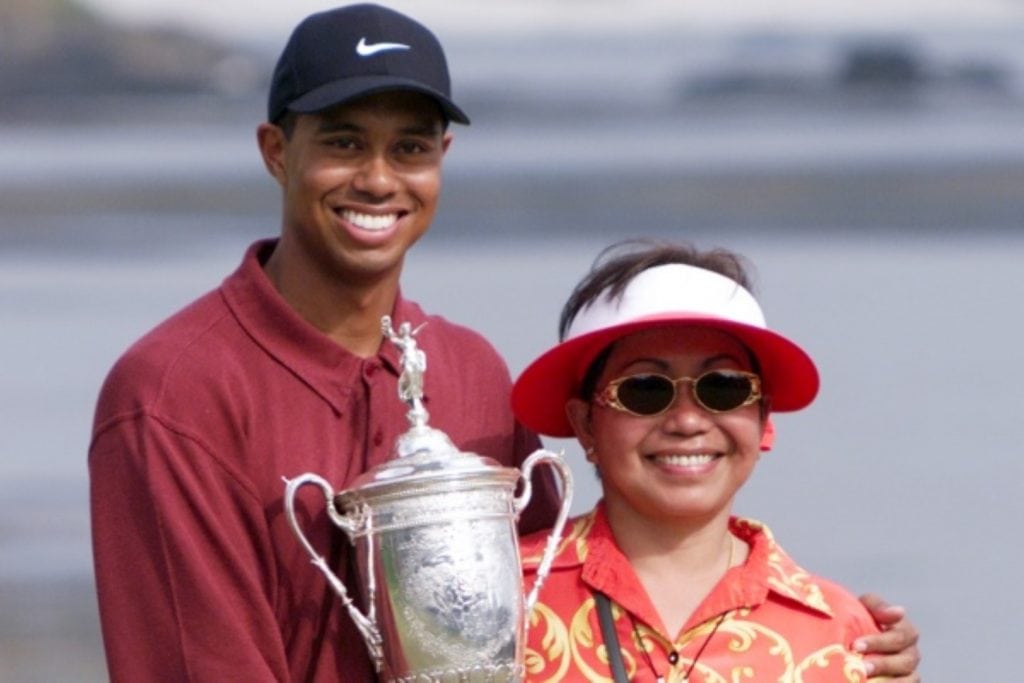 Tiger Wood's mother is Kultida Punsawad and she was born in the year 1944, in  Kanchanaburi, Thailand, which is about 70 miles outside of Bangkok. She is of a mixed ancestry (Thai, Chinese, and Dutch). Kultida had three siblings, however, her parents divorced when she was very young. She was raised in the Buddhist faith and did well to pass the faith down to her children.
In 1966, she was working as a secretary in a United States Army office in Bangkok when she met Tiger Wood's father, Earl Woods Sr. who was serving as a member of the United States Army at the time. They both moved to America in 1968 and later got married in 1969 in Brooklyn, New York. Kultida was only 25 years old at the time she got married.
She was very instrumental in helping Tiger develop the focus and concentration he needed to become a champ. As a disciplinarian, she followed Wood's every move and drove him to his tournaments when he started playing junior golf. To further cement a reminder in his mind as relating to his Thai heritage and the need to remain at his peak, Kultida frequently took him on trips to Thailand so he could familiarize himself with her side of the family.
Kultilda was also present to support her son when he was faced with an infidelity scandal which came to light after he crashed his SUV. According to Tiger, he received a very serious reprimand from his mother who was disappointed over his behavior.
Tiger Woods Daughter, Divorce, and Ex-Wife (Elin Nordegren)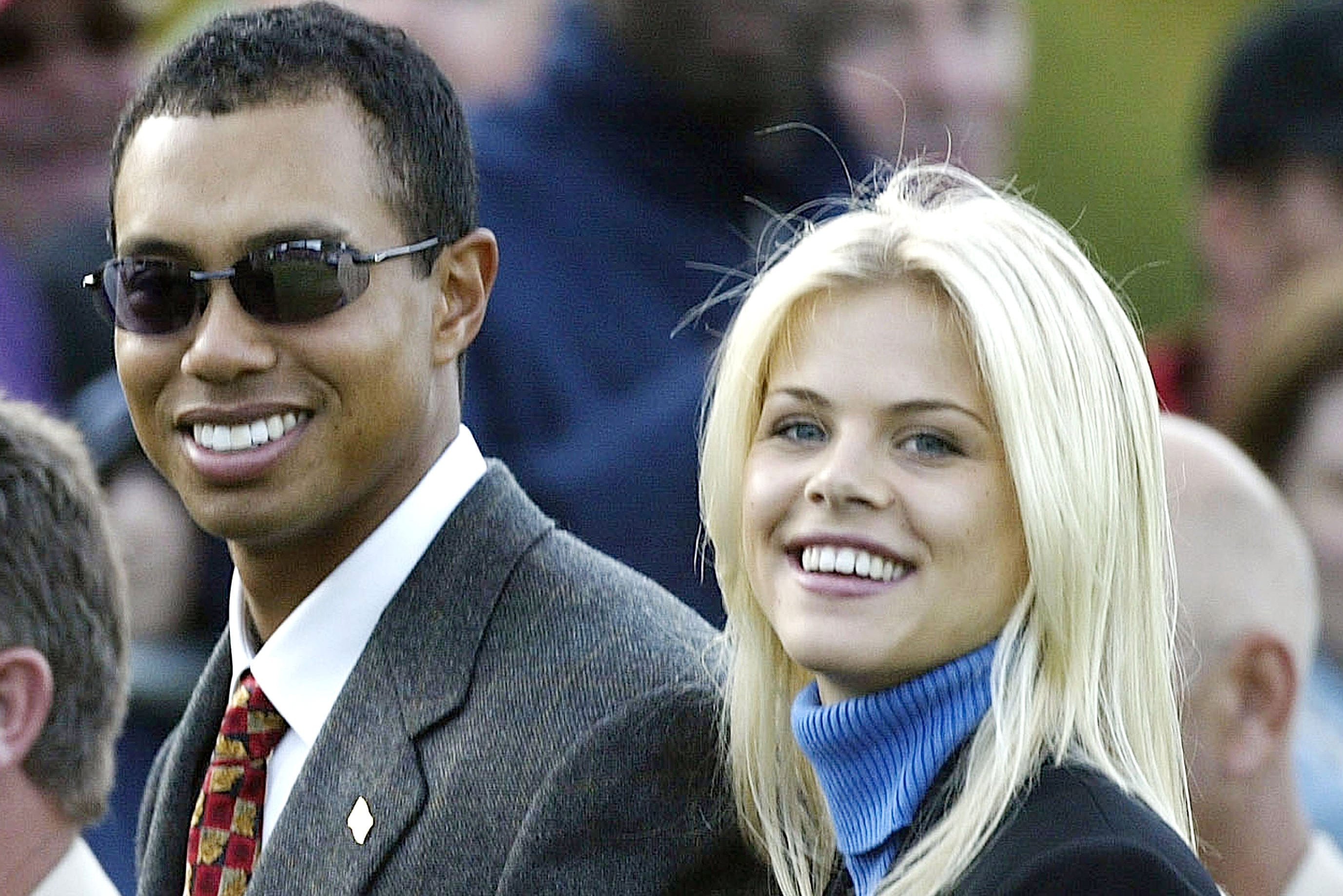 Tiger Woods got engaged to the beautiful Elina Nordegren in November 2003. She was a popular Swedish model who also happens to be the daughter of Thomas Nordegren, a radio journalist. Her mother, Barbro Holmberg was a former minister of migration in Sweden. They were first introduced to each other by the Swedish Golfer, Jesper Parnevik during the 2001 Open Championship. Three years later, on the 5th of October 2004, they both tied the knot at the Sandy Lane Resort in Barbados.
Woods and his wife, Elina welcomed their first child, a daughter they named Sam Alexis in 2007. The name 'Sam' was chosen on a sentimental basis, given that it was the name Tiger Woods' father called him. In 2009, they welcome a baby boy and named him Charlie Axel.
A story was published by the National Enquirer in November 2009 with claims that the celebrity golfer was involved in an extramarital affair with Rachel Uchitel, the manager of a New York City nightclub. Though this claim was debunked, Woods was involved in an accident two days later when he drove his Cadillac Escalade SUV into a fire hydrant, a tree, and hedges close to his home.
He was very lucky to have sustained minor facial lacerations and getting off easy with just a ticket for careless driving. However, the intense effort by the media to uncover the real cause of the accident eventually led to the interception of a voice message left by Woods for Ms. Uchitel, his alleged mistress. As the scandal scaled, other ladies came forward claiming to have had affairs with the golfer.
Tiger Woods later admitted to all these allegations of multiple infidelities through a statement. He apologized for the hurt and disappointments he might have brought his fans, friends, family, and brands for his actions. As a result of the issue, he announced an indefinite break from professional golf.
This move cost him the loss of most of his endorsement deals with companies like General Motors, AT&T, Accenture, and Gatorade. A study conducted in December of 2009 estimated shareholder loss given to the misconduct of Tiger Woods between $5 billion and $12 billion.
After all these, all eyes were on Woods' wife, Elina to see how she would cope or react to all the drama. Sadly, she couldn't take it anymore, and their divorce was finalized on the 23rd of August 2010 after been married for six years.
See Also: Matt Bomer Husband and Gay Partner, Kids, Family, Height, Age
His Girlfriends
After separation from his wife, he began dating again. The first woman he dated after his failed marriage was Lindsey Vonn who is a professional ski racer. They began dating in 2013 but split in 2015.
He also dated Kristen Smith between 2015 and 2017. However, their relationship grew sour as Kristin accused Tiger of cheating. Though he denied it severally, he was later caught by Kristen and that ended their relationship.
His latest known relationship after Kristen started in 2017 with Erica Herman, a manager at his Jupiter Florida restaurant. They seem to be in love and things seem to be going smoothly.