British actor Tom Hiddleston has come a long way in finding his niche in the entertainment world. The long trail of awards and nominations in his name clearly testifies of his impact in the film industry.
Tom Hiddleston chose to take the path of entertainment shortly after graduating from the University and today, looking at the successes he has made as an actor, producer, and musician, there is definitely no doubt that the British actor is destined to make it big in a very short time. His popularity led to people's search for information about him, particularly his personal life. Here is all you would like to know about the great actor and producer.
Tom Hiddleston's Biography, Age 
Thomas William Hiddleston was born on February 9, 1981, in Westminster, a historic district in the British capital, London. He is one of three children born to James Norman Hiddleston a physical chemist and his wife Diana who is a retired arts administrator, casting director as well as a former stage manager.
Hiddleston was raised, alongside his two sisters Sarah and Emma, in Wimbledon before the family moved to a nearby village in Oxford. Emma, Tom's younger sister is an actress, whilst Sarah his older sister is a journalist in India. His parents separated when Tom was thirteen and his mother had to quit her jobs so she would take care of her three children.
At the age of seven, Hiddleston went to Dragon School, a preparatory school located in Oxford. When he was thirteen years old, he moved to Eton College as a boarder. After graduation, he then moved to Cambridge University where he had his classical education.
Career Journey
Tom Hiddleston decided to pursue a career in acting after his years at the University where he bagged a double first in Classics. To achieve a successful career, he enrolled at the Royal Academy of Dramatic Art to study acting. His decision became a dream come through after graduating from the academy in 2005. However, Tom's association with the entertainment industry started way back in his years at the University. His passion to become an actor was sparked by his own mother who encouraged him and his younger sister to do so.
Tom's active career actually began while he was still a student at the Cambridge University. His first TV role was in The Life and Adventures of Nicholas Nickleby which was produced in 2001. The same year, he was featured in the BBC/HBO film, Conspiracy. The following year, he appeared in the biographical drama The Gathering Storm, as Winston Churchill's son Randolph Churchill. Other roles came after his graduation at the Royal Academy.
Hiddleston's film debut was in the 2006 British drama Unrelated where he was cast as Oakley with his sister Emma who was cast as Badge. Other films and TV series he featured the following years include Suburban Shootout, Wallander, Miss Austen Regrets, Return to Cranford, Darwin's Secret Notebooks, and many more. While he was doing these, he also had an eye for stage drama. Some of the stage performances he joined include Journey's End, Othello, The Kingdom of Earth and lots more. His major TV works started in 2012 with such films as The Avengers, Crimson Peak, and Kong: Skull Island'. 
His latest appearance as at 2018 is in the superhero film Avengers: Infinity War which is scheduled for 2019. Some of his awards include the Laurence Olivier Award for Best Newcomer in a Play, MTV Movie Award for Best Villain and the 'Evening Standard Theatre Award for Best Actor.
See Also: Maria Menounos Married, Husband, Boyfriend, Height, Measurements
Hiddleston's Wife or Girlfriend, Is He Gay?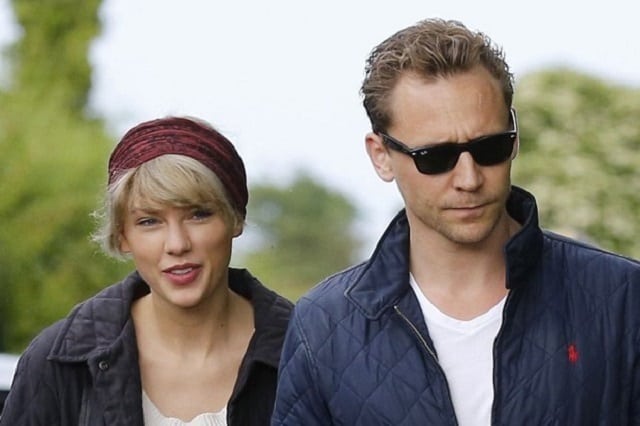 Tom Hiddleston has managed to keep his personal life private. Nevertheless, information about his relationships still manages to come out. Sometime in 2011, he was reported to have dated a British actress Susannah Fielding. Shortly afterwards, she was seen with record executive Jane Arthy, then in 2016, he dated Taylor Swift, a Grammy Award-winning singer. Apparently, Tom Hiddleston is dating no one right now. He is single and he has not spoken about his sexual orientation but following the past relationships with the opposite sex, it is possible that he isn't gay.
Height, Weight Other Measurements
Tom's good looks aren't only natural but also as a result of good workouts like cardio and gym, and proper dieting like taking a lean protein diet which helps him keep a fit body with his chest, biceps and waist measuring 43-14-33 respectively. He is 6'2" inches (188 cm) tall and his athletic body weighs 79 kg or 174 pounds.