If you have seen the Disney show Shake It Up, or listened to Replay, then you likely know that Zendaya is certainly a multi-talented star. The Oakland native actress has won hearts as a singer, dancer, and actress. Beyond these arts, she is also an activist, fashionista with quite an impressive avant-garde fashion sense that has made her a fashion icon at her young age. Also, her exclusive shoe collection, Daya is one that can't be overlooked. Here are numerous more reasons why we think Zendaya is an unstoppable woman of our age.
Biography, Age
Zendaya was born on Septemeber 1, 1996, making her a Virgo. Her birth name is Zendaya Maree Stoermer Coleman. She grew up in Carolina in the USA and attended Oakland School for the Arts. She also attended the acting school of the American Conservatory Theatre as well as CalShakes Conservatory program.
Zendaya's Parents, Siblings
Zandeya was born to Claire Stoermer and Kazembe Ajemu Coleman whose birth name is Samuel David Coleman. Her German-Scottish mother used to work as the house manager for Califonia Shakespeare Theatre Orinda, California which helped trigger Zandeya's interest in acting. Claire has also worked as an elementary school teacher in Califonia. The former Disney Channel star grew up in a broken home. She is the only child of her parents but has five elder paternal siblings (three sisters, and two brothers) including Kaylee, Annabella, Austin, Katianna, and Julien. Zendaya comes from two racial groups. Her father is an African-American who has roots in Arkansas while her mother is Caucasian. In 2016, after years of marriage to Ajemu, Claire filed for the legal separation from her husband.
Read Also: Mariah Carey Ethnicity, Kids, Sister, Parents, Boyfriend, Husband
Career 
Zendaya is the only person to break into the limelight in her family after starting her career in 2009 as a fashion model for Macy's Mervyns and Old Navy. Her fashion career was followed by a dancing and acting career the same year she professionally began her journey in entertainment.
Prior to her emergence in the film industry, she was doing stage productions while still in school of arts, performing in Once on This Island as Little Ti Moune which took place at the Berkeley Playhouse. She also played at Palo Alto's TheatreWorks as a male character Joe in Caroline or Change. Among more of her stage works include Shakespeare Twelfth Night, etc. The star also spent years in dancing in a dancing group named Future Shock Oakland.
After making her film debut and appearing in several ads such as iCarly toys commercial and performing as a backup dancer in a Sears ad, Zandeya gained huge fame for starring as Rocky Blue on the Disney Channel sitcom Shake It Up. The show was loved by millions of people, making it Disney's second highest-rated premiere since the company's long history.
The Spider-man actress also played in the Kidz Bop music video for Hot n Cold. Her performance in the cover song got her a spot on the 15th edition of Kidz Bop series.
In 2011, she started her musica career, recording songs alone and then releasing singles such as Swag It Out and Watch Me with Bella Thorne. The song did great and was named number 86 on the Billboard Hot 100. The following year, she released her much-talked-about debut single titled Replay which ranked number 40 on the Billboard Hot 100 chart.
Currently, the actress has moved from teen films to focus on feature films. She has so far appeared in several films like Spiderman: Homecoming, The Greatest Showman, among others. She also has many upcoming projects, and endorsements. One of her upcoming projects is a role in the highly anticipated yet-to-be-released film Finest Kind. She is also expected to repeat her role in Spider-man: Far From Home.
In addition to that, Zendaya has upcoming appearances to make on different music videos as well as some voicing stints waiting in line for her. The young star has also written some books with her debut book Between U and Me: How to Rock Your Tween Years with Style and Confidence gaining acclaims. She also left a mark in the fashion world and now works on a thriving clothing line for active girls.
Zendaya's Boyfriend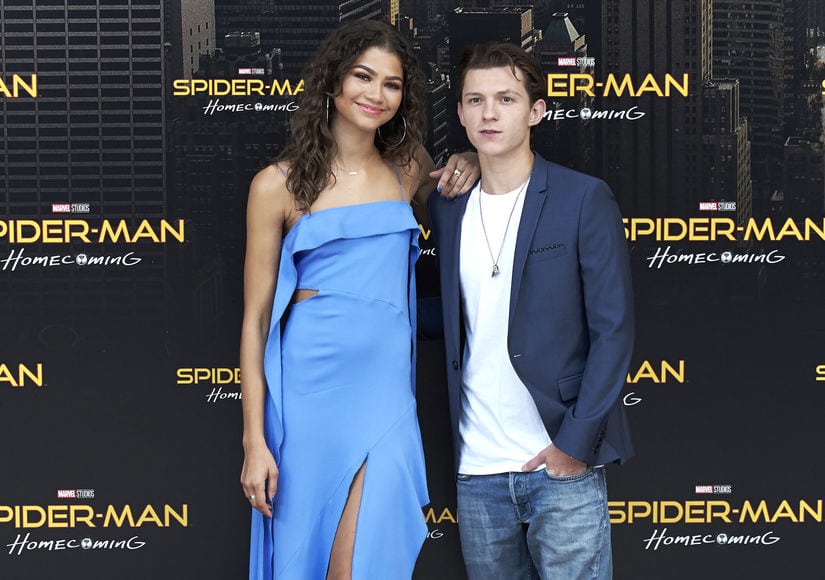 Zendaya is single since she is not legally married but sorry to disappoint some men out there who may be admiring and hoping to date her because she seems to be in good according to rumors that claim that she is dating Tom Holland, her fellow actor, and dancer who also appeared in Spider-Man: Homecoming.
It is a known fact that the two are close friends but we can't establish the romantic part of their friendship since none of the two has come out to confirm or deny this rumor. But the stunner has always been spotted with the English-born star spending some nice time together.
Tom was born Thomas Stanley Holand in 1996, which means his supposed girlfriend is nearly the same age as him. He has starred in different Marvel films including Captain America: Civil war, Avengers: Infinity War amongst others. He is one of the Hollywood young faces just like Zendaya who are taking over the film industry.
Net Worth
Zendaya is multitalented. In fact, you are right to call her Jack of all trades and master of all rather than none. She is good at everything she does and makes acting seem so easy.  Good enough, her talent has scooped up sufficient wealth for her. According to a recent report, the stunner is worth $ 5 million.
Height
Famous for her creative fashion sense, Zandaye stands out not just for her physical beauty but for her demeanor and charisma. The elegant starlet is quite tall and stands at a height of 1.78 meters