Sam Smith is not married but is in a relationship with Christian Cowan, a New York City-based fashion designer. Sam Smith and Christian Cowan first sparked dating rumors in December 2022, and their relationship has progressed steadily since then.
Cowan is one in a long list of boyfriends Sam Smith is rumored to have had over the years. The Grammy-winning crooner is a very big believer in the power of love and is always open to finding a special someone. As they revealed recently, they are also comfortable being alone but ultimately hope to start a family and have kids.
The Singer is Currently Dating Christian Cowan
Sam Smith's current boyfriend is Christian Cowan, a British fashion designer based in New York. Cowan was born in 1997 and is presently 26 years old. He hails from Cambridge and reportedly attended the London College of Fashion. He has set up his own fashion label and exhibited his designs at events like New York Fashion Week. His celebrity clientele includes the likes of Cardi B, Jennifer Lopez, Lady Gaga, and Miley Cyrus.
Sam Smith and Christian Cowan first sparked dating rumors after attending a ceremony at the White House in December 2022. The ceremony was for signing the Respect for Marriage Act (which offers federal protection for same-sex and interracial marriages), and Smith performed one of their hit songs there. Cowan was on hand for support, and his presence did not escape the media's attention.
Since January 2023, Sam Smith and Christian Cowan have been spotted together several times. They both went to get tattoos together from an Aussie artist in January 2023. By February, Smith attended the 2023 Christian Cowan NYFW show.
Cowan and Smith have been spotted taking casual walks, going grocery shopping, etc. They also locked lips publicly during the New York Pride March in June 2023, making it evident that they are a couple. Smith has not come out to confirm things, but this may be in keeping with their new resolution to keep their love life private.
A Look at Sam Smith's Past Relationships
Sam Smith has been romantically linked with several individuals in the past. The singer, however, stated in an October 2022 interview with British GQ that they have only ever had three boyfriends, and all three were great teachers.
Jonathan Zeizel
Sam Smith and Jonathan Zeizel! ❤️ pic.twitter.com/cPBfGWGmzz

— SAM SMITH USA (@samsmithusa) January 18, 2015
One of Sam Smith's earliest known boyfriends is Jonathan Zeizel, an American model, dancer, choreographer and actor. He has appeared in several music videos and scored a minor role as a dancer in the HBO drama Euphoria.
Zeizel and Smith met when the former appeared as an extra in the video for Smith's song  Like I Can (2014). They began dating in November 2014 and spent New Year 2015 together in Australia. The couple sadly split that same January, with Smith publicly admitting that he was in the midst of a breakup.
Charlie King
Charlie King is a British former reality TV star, businessman, and social media influencer. He is famous for appearing in numerous episodes of the reality TV series The Only Way Is Essex (TOWIE) from 2012 to 2017. King and Smith dated for about six months in 2015 but kept it hush-hush. Public appearances were few and far in between, and they spent much of their time indoors or at out-of-the-way pubs. They later went their separate ways.
Jay Camilleri (2016)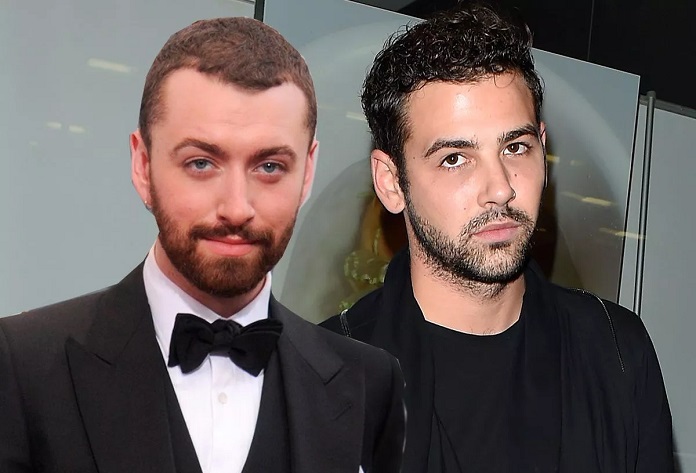 Smith was briefly involved with Jay Camilleri in 2016. The singer never confirmed it, but Camilleri did. He stated that he and Smith were hanging out and having drinks together and also pointed out that he would never seek to take advantage of the singer's fame.
Jay Camilleri is a former British model and reality TV star. He is now a marketing and social media consultant and has worked with the likes of Disney, Motorola, L'Oreal, David Beckham, and many more.
Andy Newton Lee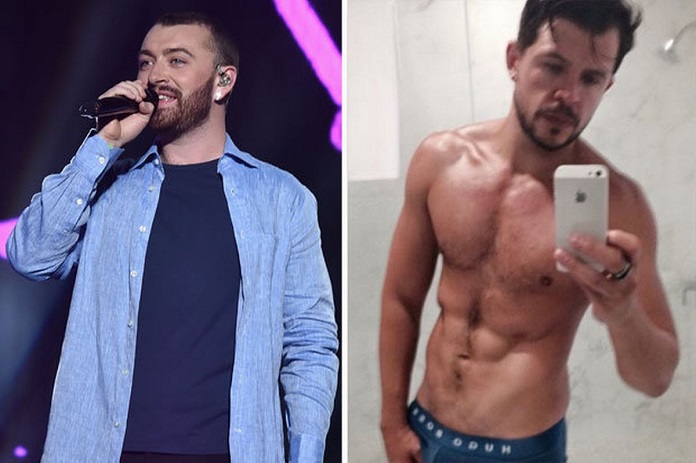 Another person who was romantically linked to Smith in 2016 is Andy Newton-Lee, a British actor best known for playing the role of Robbie Flynn in the U.K. soap opera Hollyoaks. Lee reportedly attended the 2016 edition of Coachella to see Smith perform, and they soon made the news that they were a couple. He was upset, as he hadn't quite come out to people back home in Hull, Yorkshire. Whatever he and Smith had also fizzled out after a while.
Brandon Flynn
Brandon Flynn is an American actor born in Florida on October 11, 1993. He has appeared in a handful of movies and TV series, the most popular of which is the Netflix drama 13 Reasons Why. Flynn and Smith dated from October 2017 to June 2018. This was around the time that Flynn was making a name for himself on 13 Reasons Why, and the romance received massive media coverage.
The couple didn't shy away but also posted about each other on social media. They also spoke about their romance. In January 2018, Smith said that Flynn had inspired him to write some happier music. In May of that year, Flynn wrote Smith a beautiful birthday tribute, saying, "He's an angel! He makes me so f—ing happy." Their breakup was a sad one, but Smith maintained that it was done without any nastiness.
François Rocci
Following his break up with Flynn, Sam Smith endured a low-profile love life until August 2020 when he was spotted kissing François Rocci, a French-born furniture designer based in England. The two had enjoyed a date in North London and were spotted kissing afterward. This obviously pointed to something special, but whatever it was didn't go the long haul, as Smith admitted to being single by October 2020.
Sam Smith Hopes To Start a Family Someday
Grammy-award-winning singer Sam Smith has never been married and does not have kids. They, however, previously revealed that they hope to get married someday and start a family. Back in 2014, the then 22-year-old Sam Smith told Teen Vogue of their dream to have a husband, a house, a kid, and a dog. They said they would also love to open a coffee and flower shop someday in Italy.
Also, in November 2022, Sam Smith made it known once more that they would love to start a family once they are done with all the traveling. The singer revealed that they would ideally love to have kids with someone they love, but also weren't above exploring fertility options for a single parent.
FAQs About Sam Smith
Who is Sam Smith's Husband or Boyfriend?
Sam Smith's boyfriend is Christian Cowan, a NYC-based fashion designer who is originally from England. Sam Smith does not have a husband and has never been married.
List of Men Sam Smith Has Dated
Jonathan Zeizel (2014)
Charlie King (205)
Jay Camilleri (2016)
Andy Newton Lee (2016)
Bradon Flynn (2017 to 2018)
François Rocci (2020)
Christian Cowan (2022 – date)
Sam Smith's Relationship With Jonathan Zeizel
Sam Smith and Jonathan Zeizel began dating in November 2014 and broke up in January 2015, meaning that they were only together for two months.
All About Sam Smith's Relationship With Brandon Flynn
Sam Smith and Brandon Flynn, an American actor famous for the Netflix series 13 Reasons Why, dated from October 2017 to June 2018. While their relationship lasted, they often gushed about each other on social media.
Sam Smith's Relationship With Francois Rocci
Sam Smith and Francois Rocci, a French-born British-based furniture designer, were spotted together kissing in August 2020 in London. Their Dalliance didn't last long, as Smith revealed that they were single in October 2020.
Does Sam Smith Have Children?
Sam Smith does not have children yet, but he hopes to someday. He plans to have children as a single parent or together with someone he loves.