Christa Miller (Born 28th of May 1964) is a 59 year-old American actress and model best known for her roles as Kate O'Brien, Allie/Jackie, and Jordan Sullivan in The Drew Carey Show, Undateable, and Scrubs, respectively.
Miller has gone a long way in terms of achieving career success for herself as she joined the world of entertainment as a toddler model. Needless to say, she's now one of Hollywood's most famous actresses – thanks to her decades-long activities in the industry.
How Old is Christa Miller?
Christa Miller is 59 years old. She was born on May 28, 1964, in Manhattan, New York to her parents Chuck Miller and Bonnie Trompeter. She was raised in Manhattan where she schooled and lived until her acting career kicked off fully.
Did Christa Miller Undergo Plastic Surgery or Facelift?
Christa Miller insists she did not undergo plastic surgery to achieve her good looks and youthful appearance. For many years now, fans of the actress have suspected that she underwent surgery to enhance her looks. Among the changes she allegedly underwent are cheek implants, Restylane, blepharoplasty, and Botox treatments. At first, she completely ignored the rumors but in an interview with The Purist, she revealed that she uses good sunscreen and eats healthy.
Christa Miller Profile Summary
Full Name: Christa Beatrice Miller
Gender: Female
Date of Birth: 28th of May 1964
Christa Miller Age: 59 years old
Nationality: American
Zodiac Sign: Gemini
Sexual Orientation: Straight
Marital status: Married
Christa Miller's Husband: Bill Lawrence
Christa Miller's Children: Charlotte, William, and Henry
Christa Miller's Parents: Bonnie Trompeter
Siblings: John and Leona
Christa Miller's Instagram: @christabmiller
10 Scarcely Known Facts About Legendary Actress – Christa Miller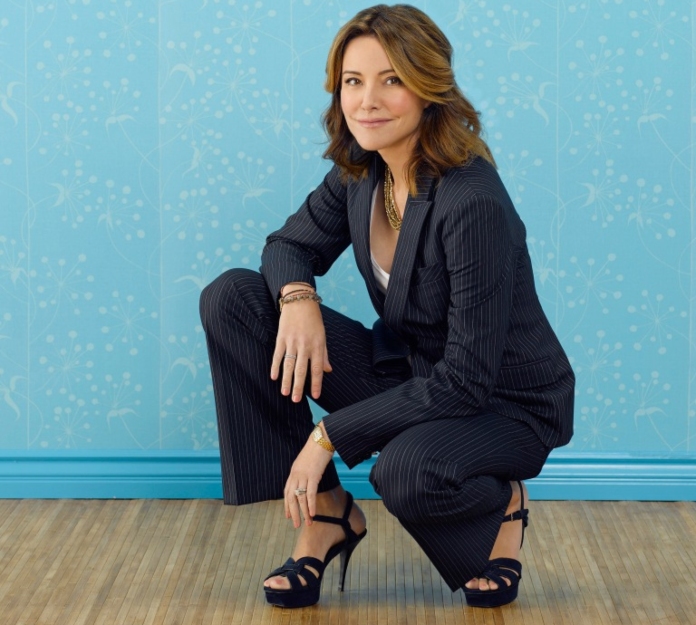 For someone who has been active in the entertainment industry for almost two decades, you can agree that there is almost nothing that is not known about her. However, here are 10 things you would realize that you never knew about Christa Miller.
1. Christa Miller Was Born In 1964, In Manhattan, New York
Christa Miller's full name is Christa Beatrice Miller and she was born on the 28th of May 1964. She was born in Manhattan, New York, where she attended Convent of the Sacred Heart. She is the daughter of Chuck Miller and Bonnie Trompeter. She is also the niece of the American actress and activist Susan Saint James and NBC Sports executive, Dick Ebersol. She has two siblings – a sister named Leona, and a brother named John.
2. Christa Miller Appeared In Her First Commercial When She Was Six Months Old
Considering that Christa Miller is the daughter of a model, it may not be surprising to learn that she landed her first commercial gig when she was 6 months old. At that age, she appeared in a commercial for Wonder Bread. At the age of three, she posed for the late American legendary fashion photographer Francesco Scavullo in an advertisement for Ivory soap. She also modeled for the Redbook cover.
3. As a Child, She Suffered From Bone Tumor
Sadly, Christa Miller did not get to enjoy as much time in the showbiz industry as she must have wanted in her childhood days. According to Wikipedia, she had to reduce the number of jobs she accepted as a result of the operation she had to undergo due to a benign bone tumor.
After completing her study at Convent of the Sacred Heart, she continued modeling for a while, until she started taking acting lessons and focused on acting. She was featured as the first cover girl for the first edition of U.S Maxim.
4. In Her First TV Appearance, She Starred Alongside Her Aunt
Christa Miller's very first television role was in Kate & Allie in 1985. In this television series, she played the role of a student. She starred alongside her aunt, Susan Saint James, and everyone could attest to how much resemblance they share.
After her role in Kate and Allie, she featured in some of the episodes of Northern Exposure, Party of Five, and Fresh Prince of Bel-Air. In 1992, she landed a small acting role in the popular horror movie, Stepfather III, where she starred alongside big names in the industry like Priscilla Barnes.
5. She Discovered Her Love For Comedy In 1993 When She Was Featured In The Sniffing Accountant
Christa's career experienced a turning point in 1993 when she featured in the TV episode titled The Sniffing Accountant, where she played the role of Ellen. It was at this point she discovered that she liked comedy roles. After the success of the episode, she was featured in another episode titled The Doodle, where she played the character of Paula, George's girlfriend.
6. Her Role In The Doodle Helped Her Land More Acting Gigs
When Miller was auditioning for a role in The Drew Carey Show, the producers were not convinced of giving her a role because they believed she lacked relevant experience. At this time, The Doodle had not been aired. In order to prove that she deserves a chance on The Drew Carey Show, she requested that co-creator, Larry David, gives her a rough-cut video of The Doodle which she showed to the producers.
After watching her performance in The Doodle, they were convinced and gave her the role of Kate O'Brien in The Drew Carey Show, which she played for 7 seasons, from 1995 to 2002.
7. Miller Played The Role Of Dr. Cox's Ex-wife In Scrub, A Series Written by Her Husband
In 2001, her husband, Bill Lawrence created a new comedy-drama titled, Scrubs and she was given a guest appearance as the ex-wife of Dr. Cox. The original intent was that she was going to appear once in the series, however in season two, it became a recurring role when the son of her aunt, Susan St. James, died and an episode titled 'My Lucky Charm' was dedicated to him.
8. She Started Starring in Cougar Town In 2009
In 2009, she started playing the role of Torres, in the sitcom Cougar Town. She was featured as part of the main cast in 102 episodes, and won the Gracie Award for Outstanding Female Actor in a Supporting Role in a Comedy Series, for the role.
She has also been featured in CSI Miami, The Andromeda Strain, Whiskey Cavalier, and Undateable to mention a few. In 2021, she landed the recurring role of Principal Maris, in the TV series, Head of the Class.
9. Christa Miller Has Been Married Since 1999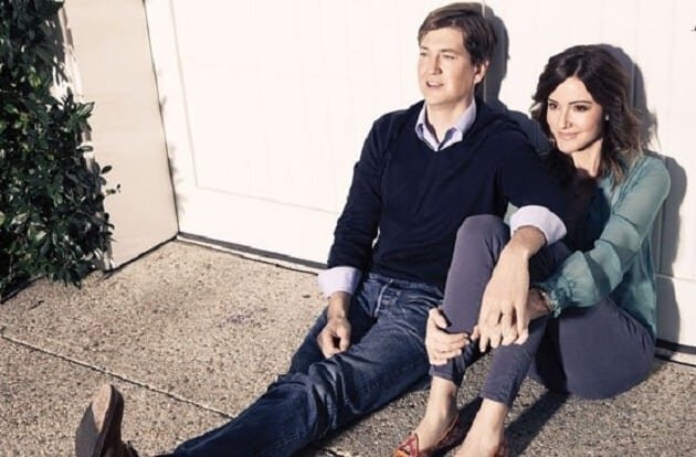 In 2009, Christa Miller tied the knot with Bill Lawrence. Bill was married to actress Megyn Price before Christa came along. Their union (Christa and Bill) is blessed with three children. Their first child, Charlotte, was born on the 8th of June 2000, while their second child, William, was born 3 years later on the 3rd of January 2003. Their last child, Henry, was born on the 8th of October 2006.
Bill Lawrence is an American producer, director, and screenwriter. He is the creator of Scrubs and has co-created other shows like Ted Lasso, Ground Floor, Spin City, among others.
10. Christa Miller's Daughter Charlotte Is A Songwriter And Model
Christa Miller is the daughter of a model, and just like she followed in the footsteps of her parent, she has a daughter who is also following in her footsteps, although not completely. Her daughter, Charlotte, is a songwriter and model. She has worked under Atlantic Records and some of her songs include; "God Must Be Doing Cocaine", "Young & Reckless" and "Wait Up".
Christa Miller's Movies and TV Shows
Love and Happiness (1995)
Kiss & Tell (1997)
Smiling Fish and Goat on Fire (1999)
The Operator (2000)
Hot Air (2016)
Breaking In (2018)
TV Shows
1988 Kate & Allie (1985)
Northern Exposure (1990)
Stepfather III (1992)
Seinfeld (1993)
A Friend to Die For (1994)
The Fresh Prince of Bel-Air (1994)
Party of Five (1994)
Seinfeld (1995)
The Drew Carey Show (1995–2002)
Scrubs (2001–2010)
Clone High (2002–2003)
The Andromeda Strain (2008)
CSI: Miami (2009)
Cougar Town (2009–2015)
Undateable (2015)
Head of the Class (2021)
Shrinking (2023–present)
Clone High (2023–present)
FAQs About Christa Miller
Who is Christa Miller?
Christa Miller is an American model and actress well known for her appearances in shows like Scrubs, Cougar Town, and Shrinking. She is originally from Manhattan.
What is Christa Miller's Net Worth?
Christa Miller has a net worth of $250 million according to Celebrity Net Worth. She made her money from her efforts as a model and actress. She also has a very impressive real estate portfolio that contributes to her worth.
Why did Christa Miller Leave the Drew Carey Show?
Christa Miller left the Drew Carey show to take up a recurring role in Scrubs which is her husband Bill Lawrence's show. Despite how long she had lasted on the Drew Carey show, she chose to prioritize the interests of her family by supporting her husband's work.
What is Christa Miller Known for?
Christa Miller is best known for her work on the Drew Carey show. When Miller auditioned for the show, the producers thought she was not experienced enough for the role. She eventually got it with the help of David and played Kate O'Brien for seven years from 1995 to 2002.
Who is Christa Miller's Husband?
Christa Miller's husband is Bill Lawrence. The couple got married in 2009 and have been together 14 years. Bill Lawrence was formerly married to Megyn Price.
Who are Christa Miller's Children?
Christa Miller has three children with her husband Bill. Her first child Charlotte is 23 years old, her second child William is 20 years old while her last child Henry is 17 years old.