Showing gratitude is a thoughtful gesture you owe to people who have either shared in your joys or sorrows. Friends who have been around through different phases in your life should also not be left out on your list of people you should thank. However, writing thoughtful thank you messages and notes can be difficult, especially when you have a huge number of people to appreciate. No need to panic, we've covered that area in this piece, along with reasons why you should not relent in showing gratitude to those who deserve it.
Why Showing Gratitude Matters, Even To Your Best Friend
Saying thank you may be a simple gesture but it is a very powerful way to make those around you realize that you appreciate their contributions to your life. This is actually a form of courtesy many have been taught since their childhood but it is amazing that the power of showing gratitude is far more than anyone has been told about. Some researchers have even gone on to reveal that being thankful affects both the person giving thanks and the person who is being thanked in very positive ways.
So, beyond just showing appreciation, if you are looking at living a very happy and fulfilled life, having a grateful lifestyle and expressing it is a sure way to achieve that. Moreover, you don't need any special occasion to show gratitude, it can be done at any time and for anything, no matter how big or small.
Reasons/Occasions To Show Gratitude to Best Friends
We go through different phases in life and in good or bad times, we have people around sharing the moment. It is also thoughtful to acknowledge what such persons are doing for you at every time – be it a birthday, graduation, or even funeral ceremony, go ahead to thank everyone who sent in their best wishes. Here is a list of thank you messages you can choose from for different occasions:
Thank You Birthday Messages to Friends
Your birthday wishes meant a lot to me and it made my big day even more special! Thank you.
The kind words you sent on my birthday are impossible to measure and your card will always be treasured. Thank you!
 Your birthday message was a great source of inspiration and it will always put a smile on my face in the coming years. Thanks a lot.
Thank you so much for your birthday wishes. It was refreshing to know that you all love and care for me so much. I feel really lucky to have friends like you!
The love and support you show me on my birthdays and even on ordinary days is heartwarming. Thanks, lovelies!.
I could not help but smile when I read your birthday wish. Thanks for that priceless gift.
Your greeting card is a treasure that I will always keep. Thank you so much.
True friends like you always make my birthday celebrations remarkable. Thanks for making this one no less.
Thank you for making my birthday bash another one for the books. I appreciate all your efforts.
My birthday was special because of kind hearts like you who showered me with love. Thanks for the treat!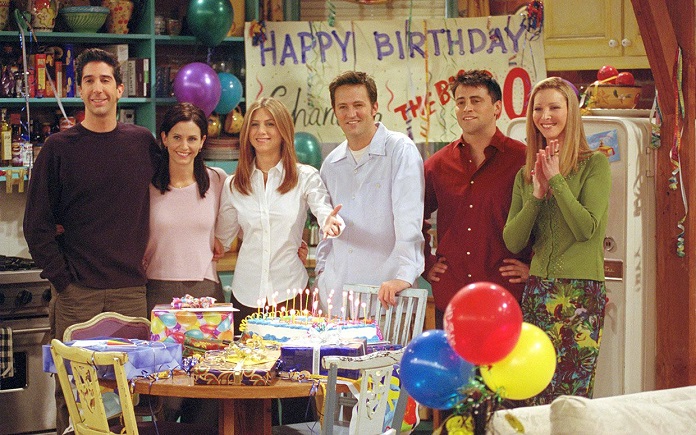 Graduation Thank You Messages for a Best Friend
Thank you so much for the generous gift you sent on my graduation. I felt very special that you remembered my special day.
 I am happy you attended my graduation ceremony and for the lovely gift you gave to me. Thank you so much for sharing in my joy.
 I won't forget all the support and advice you gave me during my time in college. Thanks also for attending my graduation ceremony. I appreciate all your efforts.
 Thank you for the inspirational message you sent me for my upcoming graduation and I have also received the money you sent to support college tuition. Thanks again for all your support.
I was happy to hear you cheering for me from the crowd during my graduation ceremony. I truly appreciate your upbeat spirit through the years and for the generous gift you gave me, I am overwhelmed. Thanks once again.
 I have a long list of things to thank you for but the topmost is for being my mentor throughout my college days. You have been an incredible influence in my life. Thanks a lot.
 Thanks a bunch for the graduation money. It will be of immense help to me in college to sort out books and when I need a little extra shopping cash. I promise I will use it judiciously and not spend it on beer.
Words will fail to express how much I value your congratulations and generous gift during my graduating ceremony. Thank you for making the day a remarkable one.
Your card was so uplifting, and I am thankful for the shopping voucher you sent with it. I will be buying many things I would need for college like a laptop. I appreciate all your love and support. Thanks again!
Thank you so much for honoring my graduation ceremony with your presence. I know the trip you took to be there was a very long one and I appreciate your kind gesture. It made my day very special. Thank you.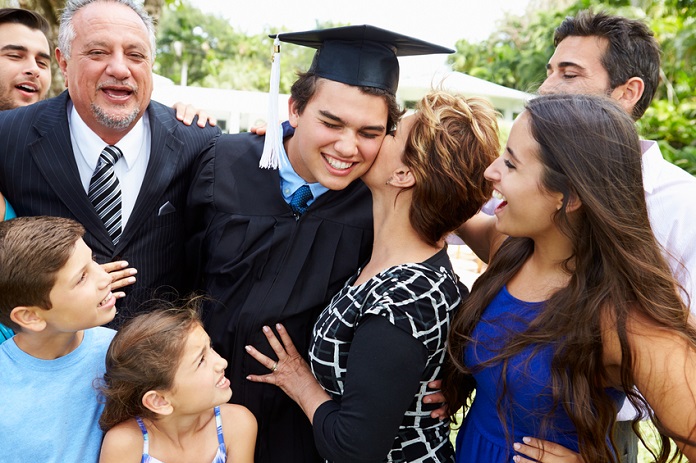 Sympathy Thank You Messages for Friends
Your sympathy note was like a soothing balm to my aching heart. It was very nice of you to send it. I appreciate it very much. Thank you.
Thank you for showing me great love via your heartwarming sympathy cards. I was touched by your kind words.
 My words may be too poor to convey my appreciation but know that your words of sympathy felt like an angelic presence during these hard times.
 Thank you dear for your kind words which you shared with great love. Your words of sympathy gave me strength during my days of adversity.
 I am really touched by your words of sympathy. They are a source of great strength. Thank you.
 I am overwhelmed by your kindness and love during my moment of grief. My heart is relieved and strengthened.
Your sympathetic words are soothing to my weary heart. It continues to serve as a healing balm as I mourn the loss of my wife. Thank you.
You have stood by me through these dark times with your words and acts of kindness. You cried with me and helped wipe my fountain of tears. Thank you, friend.
Thank you dear for your support and comforting words during my time of grief. Your kind gestures have been a great remedy to my wounded heart.
 Thank you for your kind wishes as I mourn my husband. Your kindness gives me the strength to carry on in the midst of this huge personal loss.
Wedding Event Thank You Messages to Send To Your Friends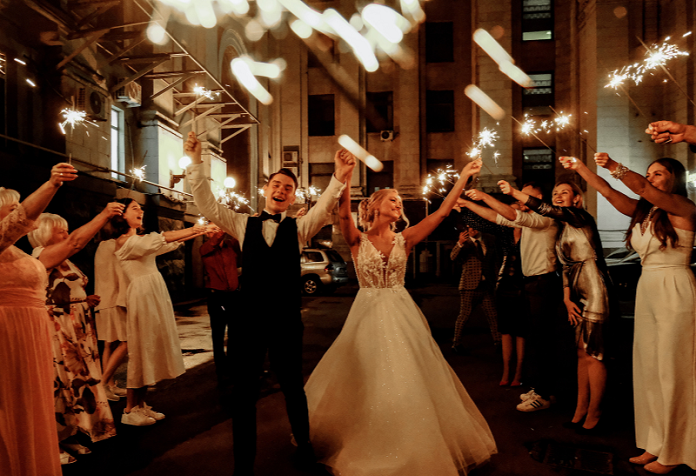 To our beloved friends and family…Thank you for sharing this special day with us. We are blessed to have so many people with such beautiful hearts in our lives. We also appreciate all of our guests who came from far and near to share in our joy today.
 To our blessed parents…Thank you for your unfathomable love and support you have showered on us right from our childhood. You have raised us to be loving, strong, and independent which are the best values we have and these will be taught in our new home. We love you.
We appreciate all of you who shared in our joyous moment. May God bless and honor you.
Your love, support, and prayers made this day a grand success. We thank each of you!
We would also like to show our heartfelt gratitude to all the people who made this day spectacular. Thanks for your invaluable ideas, hard work, and support. We appreciate you all.
 We would like to express our profound gratitude to our parents for their continual love and support. To our relatives and friends who came to celebrate with us, we are equally grateful for your presence on our special day. God bless you all tremendously.
Our wedding day is one we will always treasure and our deepest gratitude goes to everyone who contributed to the success of today. Thank you all.
With a grateful heart, we say thank you to everyone who celebrated this remarkable event that marked the beginning of our journey as husband and wife. We are truly blessed by your support.
Our special thanks go to our families for their love, generosity, and guidance which have been steady through the years.
 Thank you for joining us to celebrate the beginning of our life as a couple. Your prayers and words of encouragement in the past contributed a lot to today's success.
Baby Shower Thank You Messages for a Pregnant Friend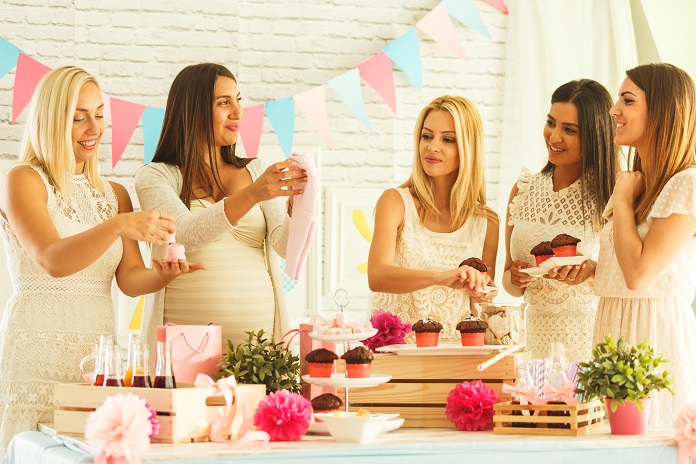 It was nice seeing you at the baby shower and thanks a bunch for the gift shopping voucher you gave me. I plan to get a lot of baby items with it. Thanks again.
Thank you for your presence at the baby shower. I loved the hand-knitted blankets and socks you gave me. They brought back fond memories from my childhood days and it will be cherished.
Thank you for coming to the baby shower. We plan to deposit the gifted amount in the bank for the baby. Thank you for your valuable and practical advice to start saving for the baby's future. Thank you once again!
Thank you so much for attending the baby shower. The stuffed toys you gave me are very adorable and it would be fun to see my baby play with them. I appreciate the kind gesture.
My special thanks go to you for not just attending the baby shower but coming along with the herbal soaps I have been searching for. You really made the event worthwhile.
A spa treatment is all I have been wishing for lately! Thanks for making my dream come true with the spa voucher you gave me at the baby shower. You are a rare gem!
Thanks a lot for taking out time to attend the baby shower. I adore the gift you gave me and it will always remind me of you. Thanks a lot!
To a thoughtful friend….. from a thankful pregnant lady! I love the baby clothing you gave me, they will look great on my son. Thanks a million!
Thanks a lot for making the baby shower a fun event and the gifts you brought were very lovely.
I appreciate your kind gestures in not just planning the baby shower but for the adorable gifts. You are priceless!
What We Should Thank Our Friends For
Have you ever taken your relationships with others for granted, especially your best friends? While we tend to do so most of the time, there are many reasons we should actually be grateful for our best friends, and Yes! we should thank them as often as we can because they are rare gems. Still, wondering what to thank your besties for? Here is a list of super amazing reasons to appreciate your bests friends:
1. They Give Great Advice
Most times in life, we get to hear the truth about things bothering us from our best friend(s). They may not sound so nice but coming from them at the time may be the best advice you can get. Your best friend's honesty has helped you at different times, so, thank them for it because honesty is what true friendship stands for.
2. Best Friend Can Cheer You Up Anytime
Having that person or persons who know how to make you snap out of any bad mood is worth being thankful for. More so, your besties can guarantee uncountable moments of laughter, and fun which you can't put a price tag on. Thank them for all those great laughs.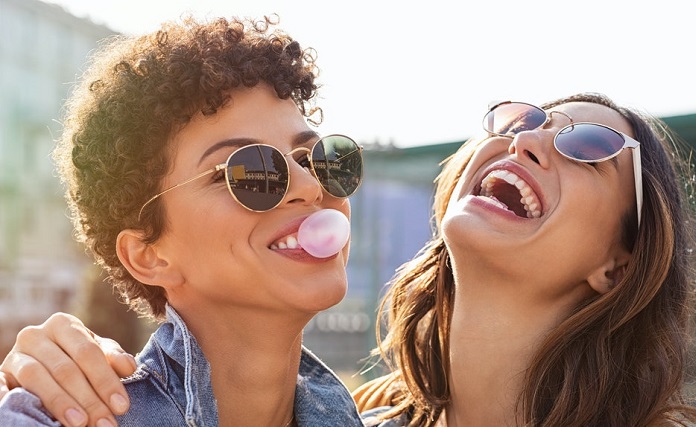 3. They Are Usually As Weird A You Are Or Even More!
A very special thing about friends is the effect they have on each other and besties always have a way to drag themselves to do mischievous things. Your friend(s) have probably made you do the silliest things like sing-off notes in a public place while recording! Be thankful for such silly and weird humans in your life and make sure you tell them.
4. They Turn Up For You At Anytime
Your best friends are probably one of the people you have asked to do things which other people on a normal day won't do, especially at times of emergency. Their unselfishness should not be taken for granted. You need to cherish them for such acts of kindness.
5. Your Besties Have Forgiven You Uncountable Times
There are few persons who can put up with your mistakes as your besties do. They have been patient with you and forgiven you for things even before you ask. Such rare gems deserve to be appreciated. So, go out of your way from time to time to say a heartfelt thank you to them.