Judge Jeanine Pirro is neither married nor engaged, however, she was previously married to Albert Pirro, with whom she has two children. The couple married in 1975 and divorced in 2013. Since then, there have been no public reports of her being engaged or remarried. It is also not known if the former New York State judge, prosecutor, and politician is currently in a relationship with anyone. 
Although she is single at the moment, the American TV host and author was married for 38 years before their marriage ended officially in 2013 after about six years of separation. Being a public figure, a lot of people are eager to know the latest details about Jeanine's romantic life. That and more is exactly what this article is all about.
Who is Jeanine Pirro Engaged to?
Usually, when a woman is engaged, the first authentic proof is an engagement ring, which she often deliberately tries to make people see. In Jeanine Pirro's case, we do not have any reason to believe that she is engaged at the moment as we haven't seen her wearing any ring that points to that fact. There has also not been any news or speculation about her being engaged.
As a matter of fact, we are not even sure whether she is in a relationship, but it's possible that she has a man and has decided to keep him a secret for the sake of her career and reputation. It is also likely that she is engaged but has chosen to keep the information away from the public. If that's the case, we'll all find out soon as nothing is hidden under the sun forever.
Is Judge Jeanine Pirro Married?
Judge Jeanine Pirro is currently unmarried. Nevertheless, she has been married once to an American businessman and lawyer named Albert Pirro. According to several reports, they met during their days in law school and eventually got married in 1975. Sadly, their union came to an end in 2013.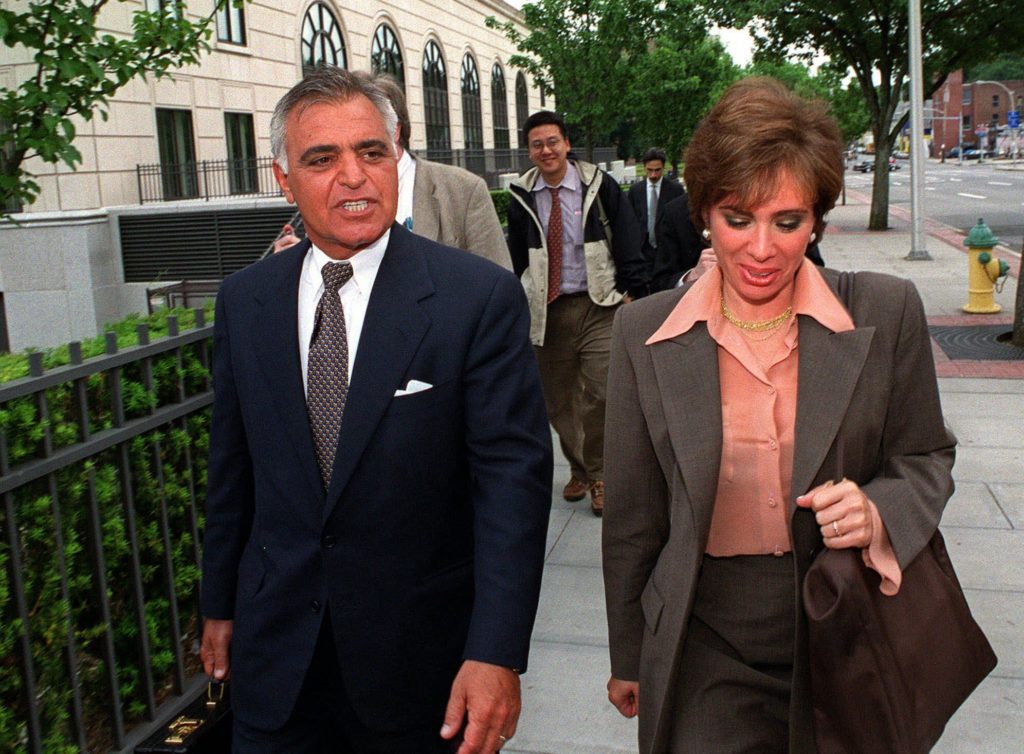 The crash of their marriage wasn't so much of a surprise owing to the fact that their union was constantly enveloped in controversy. The first among the controversies broke out in the late 1990s when it became public knowledge that Albert cheated on Jeanine during the 1980s with a woman he met during a business trip and even fathered a daughter with her.
Although he denied the accusation, a DNA test proved that he was the child's father. News of the affair became national news, leaving Jeanine humiliated and hurt. Nevertheless, she told The New York Times that she did not have the luxury of breaking down because she had to stay strong for her children.
The scandal shook the very core of the Pirro family's existence so much that the couple considered divorce, however, they forged on. In 1999, Albert found himself on the wrong side of the law and was sentenced to jail. However, Jeanine stood by him the whole time.
In October 2006, Albert also humiliated Jeanine during her political campaign when he told New York Magazine that she wasn't giving him as much attention as he needed. He made the comments following speculations that he might have cheated on his wife with another woman.
Due to their turbulent relationship, Jeanine Pirro and Albert Pirro decided to "amicably separate." They announced their separation in a joint statement in 2007, and their divorce was eventually finalized in 2013.
Is Jeanine Pirro's Ex-husband in Jail?
Jeanine Pirro's ex-husband, Albert Pirro, is not in jail, but he has been imprisoned before. On the 23rd of February 1999, the office of the United States Attorney for the Southern District of New York charged Albert with four counts of tax evasion, one count of conspiracy, and 28 counts of filing a false tax return for hiding more than a million dollars of his personal income as business expenses for a period of nine years (1988 through 1997).
The trial kicked off on May 15, 2000, with the closing argument given the following month, precisely on June 19, 2000. Albert was subsequently declared guilty four days later, on 23 out of the 33 charges brought against him. In November 2000, he was sentenced to two years and five months in federal prison. However, he waived his right to appeal in return for some leniency.
After serving one year and five months in prison, Albert was released for being on good behavior and also because he took part in an alcoholism treatment program. Meanwhile, in his final minutes as president (on January 20, 2021), Donald Trump pardoned Albert Pirro.
Jeanine and Albert Have Two Children Together
Before their marriage ended, Jeanine and Albert welcomed two children, a daughter and son named Christi and Alexander Pirro. Christi was born on 23 June 1985, and just like her parent, she has a career in law. She attended the University of Pennsylvania, where she bagged a degree in Political Science and Communications before acquiring her JD degree from the same institution.
Now a married woman, Christi tied the knot with Zak Schwartzman on August 19, 2017, at House Island, off the coast of Portland, Maine. Sharing the news, her mother, Jeanine, took to Twitter on August 22, 2017, to post a picture of her and her son, Alex, revealing that he walked her down the aisle at Christi's wedding.
On the other hand, not much information is available about Alexander. However, it is known that he is a vice president at Macquarie Group, a global financial services group.
Key Takeaways About Judge Jeanine Pirro's Romantic Life
Is Judge Jeanine Pirro currently married?
No, she is not married. She was previously married to Albert Pirro, but they divorced in 2013.
Does Judge Jeanine Pirro have any children?
Yes, she has two children with her ex-husband Albert Pirro – a daughter named Cristine Pirro and a son named Alexander Pirro.
Is Judge Jeanine Pirro engaged or dating anyone?
As of now, there are no public reports of her being engaged or dating anyone. She is currently enjoying life as a single woman.
How did Jeanine Pirro and Albert Pirro meet?
They met while attending Albany Law School and started their relationship as friends before becoming romantically involved.
When did Jeanine Pirro and Albert Pirro get divorced?
They officially separated in 2007 and finalized their divorce in 2013.
What happened to Albert Pirro after the divorce?
In the late 1990s, Albert was indicted for tax evasion, found guilty, and received a seventeen-month sentence. He was also revealed to be the father of a Florida woman's daughter through DNA testing and was ordered to pay child support in 1998.