Sherri Papini's kids are Tyler Papini (son) and Violet Papini (daughter). Sherri is the disgraced Californian woman who trended on the internet in 2022 for faking her own kidnapping in 2016. Following her arrest and sentencing, her husband, Keith Papini, was granted custody of their children, Tyler, who is 10 years old, and Violet, who is 8 years old, and they live with him in Mountain Gate, California. 
Sherri Papini got arrested on March 3, 2022, for claiming to have been kidnapped,, whereas she was with her ex-boyfriend, James Reyes, the whole time she was away. The elaborate hoax was eventually exposed with the help of advances in DNA technology. Following her arrest, she was charged with making a false statement to a federal law enforcement officer and engaging in mail fraud on the 2nd of November 2016.
Subsequently, Sherri admitted to the hoax and pleaded guilty to the charges against her in April 2022. Afterward, she was sentenced to one year and six months imprisonment, followed by three years of supervised release. She was also mandated to pay almost $310,000 in restitution. No thanks to her criminal act, her entire family was thrown into the limelight, and now everyone wants to know about them.
Sherri Papin's Children are Tyler Papini and Violet Papini
Sherri Graeff got married to Keith Papini in October 2009 and adopted his surname afterward. They eventually had two children, a son named Tyler and a daughter named Violet. While their exact dates of birth are not known, we were able to calculate the years they were born from their ages at the time their mother's crime came to light in 2022; Tyler was nine, while Violet was seven.
This means that the couple's first child, Tyler, was born in 2013, while their second, Violet, was born in 2015. Apart from this, no other information about young children is available to the public.
What Brought the Papini Family into the Spotlight?
The Papini family led a happy life in Redding, Shasta County, in Northern California, until the 2nd of November 2016, when Sherri went jogging. She was supposed to pick up their children from their daycare after her jogging session, but she did not show up. And when her husband, Keith, got back home from work, he could not find her anywhere. This got both him and their children worried. Tyler and Violet were especially disturbed, as it was the first time their mother had failed to turn up at their daycare to take them home.
Still in a bid to find his wife, Keith used the Find My iPhone application to trace her, and it led him to her cell phone and earbuds about one mile away from their home. He also found a tuft of her hair, and this left him terrified, as he feared that something bad might have happened to her.
The family and law enforcement officials frantically searched for Sherri without success until three weeks later, precisely on November 24, 2016, when she was found severely injured and alone on a highway about 140 miles away from where she went missing. While Keith and their kids were relieved, Sherri's scruffy look was proof that something horrible had happened to her.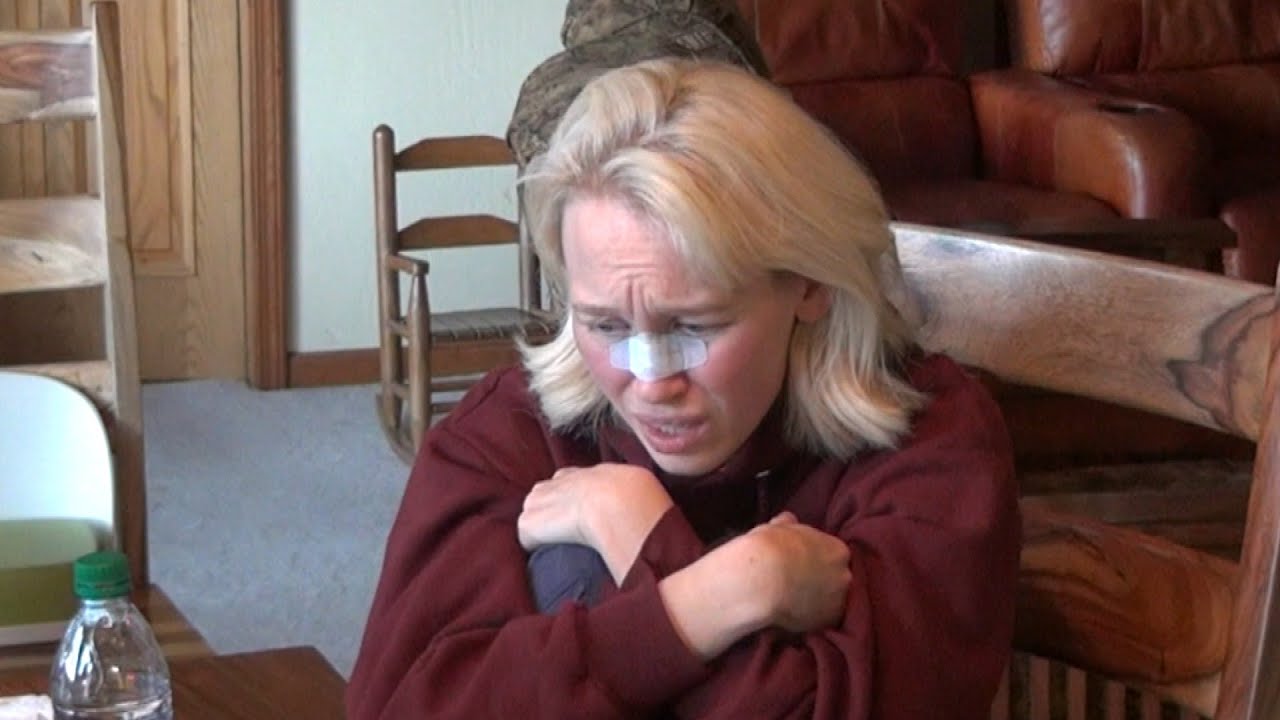 In addition to her injuries, she was wearing restraints and had a weird branding mark on her right shoulder. Narrating her ordeal, Sherri told the police and her family that she was abducted and tortured by two Spanish-speaking women whose faces were masked. According to her, they chained her in a closet, threatened her with a gun, and branded her with a heated tool.
The accusations led authorities to start searching for Sherri's supposed Hispanic kidnappers, however, nothing came up for several years. She was also paid over $30,000 by the state as victim compensation funds.
After Several Years, Sherri's Abduction Story Took a Different Turn
Almost four years down the line, her story fell apart when investigators connected DNA from her clothing to a former boyfriend of hers named James Reyes, a resident of Costa Mesa, California. James told the police in June 2020 that Sherri's abduction was single-handedly staged by her.
According to him, she maintained contact with him after she got married, and before she went missing, she told him that her husband, Keith, was abusing her. This was how she tricked him into harboring her for the next three weeks, as he thought she wanted to escape her 'abusive husband.' James also claimed that Sherri intentionally inflicted injuries on herself and even sought his assistance in doing so. However, Sherri denied his allegations, maintaining that she was kidnapped.
After six years of thorough investigation, Sherri Papini was finally arrested outside her children's school in March 2022 once it was proven that she actually spent the three weeks she claimed to have been abducted at her ex-boyfriend's house.
She was charged with making a false statement to a federal law enforcement officer and engaging in mail fraud on the 2nd of November 2016. She accepted a plea deal and pleaded guilty to the charges in April 2022. Five months later, she was sentenced to 18 months in prison and ordered to pay a $300,000 fine.
Where are Tyler Papini and Violet Papini?
Tyler Panini and Violet Panini are currently living under the care of their father, Keith.
Keith split from Sherri on the same day she was arrested and later filed for divorce in the same year. Additionally, he applied for sole custody of their children, Tyler and Violet. As revealed in the divorce papers, Keith stated that Sherri was mentally sick and, therefore, incapable of parenting their children as she ought to. He also cited how her disappearance, lies, and subsequent arrest had hurt them deeply.
Continuing, he said that the fact that their mother lied to them about such a major issue is something they, and he as well, were finding very difficult to deal with, and as a result, both he and the children needed time to recover and stabilize. In conclusion, he asked the court to help him protect his children from the negative impact of their mother's notoriety. He also asked to be given full ownership of their home and properties to regulate Sherri's visits to the kids.
After Sherri was incarcerated, Tyler and Violet continued living with their father, as he had been granted emergency custody for a while. They now live in Mountain Gate, California, and Keith has done a good job keeping them away from the public eye. The main focus of the father of two is to take care of his children, ensuring that they heal from the trauma their mother put them through.