Asking and answering some of these Disney trivia questions can be a sure way to have some fun, especially with kids. Not only is it a way to spice up your day, but it is also a brain teaser that will make you think deeper, opening you up to a whole new experience in knowledge acquisition. Also, you will be surprised at how much you know these Disney characters, or not.
In this piece, we bring you a number of Disney trivia questions and answers, including Disney princess trivia questions and answers, Disney movie trivia questions and answers, and every other fascinating question from your favorite franchise.
The Walt Disney Company is a diversified entertainment outfit with millions of fans all over the world. It has been producing family-friendly movies – animated and non-animated, since its inception in 1923 and many of us grew up watching these productions. Thus, playing a game of Disney trivia questions is always a good way to bond with family and friends. Below are some suggestions you might find interesting.
Animated Disney Movie Trivia Questions and Answers
1. What name do the other animals call Mowgli in The Jungle Book?
Answer: Man-Cub
Mowgli is a boy who was raised by a pack of wolves in the jungle and he also has a bear, panther, and other kinds of animals as friends. Since he is human but lived among wolves, he was named Man-Cub to accommodate both worlds.
2. In The Sword in the Stone, what does Merlin call The Greatest Force on Earth?
Answer: Love
When you are motivated by love, you can do anything, love compels us to do things for others and fills the heart with a burning passion.
3. In Peter Pan, Captain Hook had a hook on which one of his hands?
Answer: His Left
Captain Hook is a pirate captain of the brig Jolly Roger and Peter Pan's archenemy. He got his name after Pan cut off his hand and a crocodile fed on it. The hand was replaced with an iron hook.
4. Where do Mufasa and his family live in The Lion King?
Answer: Pride Rock
The Pride Rock is where the King of the Pride Lands and his lioness call home. This is also where his throne and palace can be found.
5. What is the motto for the Rescue Aid Society in The Rescuers?
Answer: We Never Fail to do What is Right
Bernard and Miss Bianco are two Mice that formed the Rescue Aid Society in New York City to help people in need, thus, the motto We Never Fail to do What is Right.
6. Where is Mrs. Jumbo when the stork delivers her baby in Dumbo?
Answer: In the circus Train
Mrs. Jumbo is the mother of the titular character in the 1941 Disney animated film, Dumbo. She is loving and very protective of her child.
7. During the battle with Aladdin, what type of animal does Jafar transform himself into?
Answer: A Cobra
Jafar is the villain in the 1992 animated film Aladdin and its sequel released in 1994, he, however, didn't appear in the third installment. he has a cobra-headed staff with hypnotic abilities which he uses for selfish reasons
8. After his time on earth, where did Hercules first meet his father Zeus?
Answer: In the Temple of Zeus
A true of the Greek god Zeus, Hercules was oblivious of his heritage and lived on earth after Hades turned him to half-god half-mortal. He later set out to meet his father after discovering his true origin.
9. In Toy Story, what game does Slinky Dog love playing?
Answer: Checkers
A toy dachshund, Slinky Dog is a fictional character in Toy Story that speaks with a graveled Southern accent and loves to play checkers with Woody. The character features in all the films in the movie franchise.
10. How long did Hades ask Hercules to give up his powers?
Answer: 24 hours
Hades used Hercules' major weakness, Meg, to strike a deal with him to give up his strength for 24 hours or lose her forever. The 24-hour period would enable Hades to take over Olympus and release the Titans.
Non-animated Disney Trivia Questions and Answers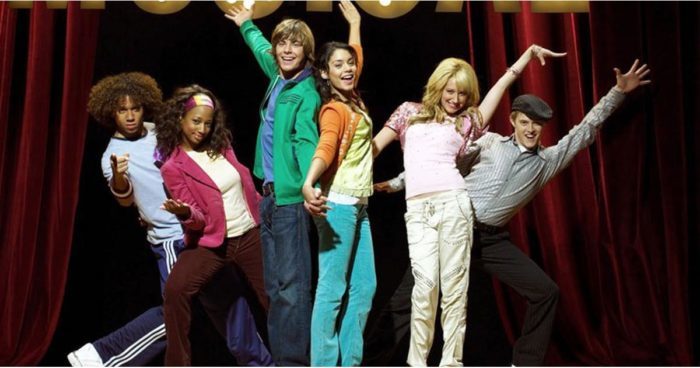 1. When does Mary Poppins say she will leave the Banks' house?
Answer: When the Wind Changes
Mary Poppins is the nanny Mr Banks brings to look after his stubborn children. She turns out to be angelic, teaching them good manners and spreading happiness.
2. What town is the setting for the Disney Movie "The Love Bug?"
Answer: San Francisco
The Love Bug focuses on Jim Douglas, a race ar driver, his mechanic, Tennessee Steinmetz, and his car named Herbie. The car made them popular in the California racing circuit as it seems to have a spirit of its own.
3. In Mary Poppins, what animal was on the end of Mary Poppins' umbrella that spoke?
Answer: A Parrot
The umbrella is also called a parrot-headed umbrella and serves as a parachute as well as a shield from the rain.
4. What are the skills possessed by Robin Hood?
Answer: Archery and Swordsmanship
The Disney character originates from English folklore and is often depicted as a nobleman or crusader who fights for the helpless, robbing the rich to feed the poor.
5. What is the name of Alice's Kitten in Alice in Wonderland?
Answer: Dinah
Dinah is the cat Alice finds company with. She talks about her often when she went into the wonderland.
6. Who plays a set of twins in Disney's remake of A Parent Trap?
Answer: Lindsay Lohan
Lohan got us confused with her perfect depiction of identical twins, Hallie and Annie Parker who got separated because their parents divorced. They switch places with plans rolled out to bring the parents back together.
7. Which actresses depicts the three witches in Disney's Hocus Pocus?
Answer: Bette Midler, Sarah Jessica Parker, and Kathy Najimy
Winifred, Mary, and Sarah are the witches in Hocus Pocus, the 1993 Disney film which went on to accrue a cult following. Aside from the lead actresses, it launched the career of Sean Murray. In the film, the three witches are resurrected after 300 years and set out to unleash terror.
8. Which Disney film became the first to record a movie premiere at Disneyland?
Answer: Pirates of the Caribbean: The Curse of the Black Pearl
The film was released in 2003 as part of the Pirates of the Caribean franchise. It attracted rave reviews and grossed 654.3 million USD at the box office. Johnny Depp comes back as Captain Jack Sparrow while Orlando Bloom and Keira Knightley depict Will Turner and Elizabeth Swann respectively.
9. What is the name of the school the characters attend in High School Musical?
Answer: East High School
Located in Mexico, as per the film's setting, East High School is an institution of learning which also serves as the home of the Wildcats (basketball team). The real version of the school, however, can be found in Utah. The film franchise is one of the most successful in Disney productions with just the soundtrack selling over 5,000,000 copies in the United States.
10. Which sport is played in High School Musical?
Answer: Basketball
The name given to the East High Basketball Team is the Wildcats and the team is among the popular organizations in the school with their fancy slogan "Get'cha Head in the Game". Troy Bolton, played by Zac Efron, is the captain of the team.
General Disney Trivia Questions and Answers
1. Who authored the book that The Jungle Book is based on?
Answer: Rudyard Kipling
Kipling was an English Journalist who lived from 30 December 1865 to 18 January 1936. Aside from journalism, he was also a renowned short-story writer, poet, and novelist with works like The Jungle Book (1894) and The Man Who Would Be King (1888) under his belt.
2. How did Roy Disney propose to his wife Edna?
Answer: By Telegram
Co-founder of the Walt Disney Company, Roy was also an American businessman. He was apparently living a very busy life and could only propose to Edna Francis through Telegram.
3. What is now considered the fastest ride in Walt Disney World?
Answer: Test Track
Test Track is a slot car dark ride that goes on high speed and is located at Epcot theme park – the Walt Disney World Resort in Bay Lake, Florida.
4. What is the name of the farm where the Barnstormer is located?
Answer: Goofy's Wiseacre Farm
The Barnstormer is similar to Mickey's Toontown Gadget's Go Coaster located in Disneyland Tokyo. It used to be one of the attractions at Mickey's Toontown Fair at the Walt Disney World Resort.
5. Who provided the synthesized voice for the Main Street Electrical Parade from 1979 to 1991?
Answer: Jack Wagner
Jack Wagner has been playing the guitar since his early teens and built a career both as a singer and an actor. He is known for his stellar performances in productions like General Hospital, Santa Barbara, The Bold and the Beautiful, as well as Melrose Place.
6. What were the names of the 2 trouble makers in Epcot's Cranium Command?
Answer: Tad and Rico
Before it was closed on 1 January 2007, Cranium Command was one of the attractions at the Wonders of Life pavilion located at Epcot theme park – Walt Disney World Resort. Written by Jenny Tripp, the show was a presentation of how important the human brain is but with a touch of humor.
7. What are the names of Walt Disney's 3 Brothers?
Answer: Roy Ray and Herb
Though he co-founded The Walt Disney Company with his brother Roy O. Disney, Walt has two other brothers. Raymond Arnold Disney was born on 30 December 1890 and died on 24 May 1989 while Herbert Arthur Disney was born on 8 December 1888 and died on 29 January 1961.
8. What is the title of the full-length animated feature that Walt Disney originally considered for a live-action film with Mary Martin in the lead role?
Answer: Peter Pan
Peter Pan was released in 1953 and 2003 respectively. The first installment, an animated film, has Bobby Driscoll essaying the role of Peter Pan while the 2003 version is a live-action movie with Jeremy Sumpter in the main role of Peter Pan.
9. Who gave the opening speech at the grand opening of Walt Disney World in October 1971?
Answer: Roy Disney
Roy gave the speech before Disney World was launched in October 1971 and retired shortly after. On December 20 in the same year, he died from an intracranial hemorrhage.
10. What was the first roller coaster attraction at Walt Disney World?
Answer: Space Mountain
There is also the Big Thunder Mountain but the first roller coaster attraction in Walt Disney World is the Space Mountain. A ride on the Space Mountain is not necessarily scary but the track is dark and it often gets jerky. It is located at the Magic Kingdom theme park at the Walt Disney World Resort in Bay Lake, Florida.
Princess Disney Trivia Questions and Answers
1. How many eggs does Gaston eat for breakfast in Beauty and the Beast?
Answer: 5 Dozen
American actor and singer Richard White brought the fictional character of Gaston to life in Beauty and the Beast. A hunter, Gaston is arrogant and would go to any length to win the love of Belle who doesn't love him back.
2. Who has a pet tiger in Aladdin?
Answer: Jasmine
Jasmine is the princess of Agrabah who joins forces with Aladdin and Genie to stop the villain Jafar from usurping the king and taking over the throne.
3. Which Disney princess works in disguise as a man?
Answer: Mulan
In order to stop her sick father from joining the imperial army, Mulan disguises herself as a man and represents her family without fear of the grave consequences this might cause if she is caught.
4. What was the name of the dragon in Mulan?
Answer: Mushu
Mushu is the main antagonist in the sequel of the film and was a guardian spirit of Mulan's family before he got demoted for failing to protect a soldier named Fa Deng from dying.
5. During the ballroom scene of Beauty & the Beast, what color of dress did Belle wear?
Answer: Gold
From going to save her father from a beast who locked him in his dungeon, Belle found herself falling in love with the creature who is in fact an enchanted with a curse over his head.
6. What was the occasion when Ariel sees Prince Eric on the ship in The Little Mermaid?
Answer: A Birthday Party
Princess Ariel, a mermaid sees a human prince in a ship and falls in love with him. She later slumps into the trap set for her by the evil sea witch Ursula who arranged for her to meet her prince charming.
7.  Which Disney movie was the first to be nominated for an Oscar?
Answer: Beauty and the Beast
Released on 23 February 2017, the live-action version of Beauty and the Beast was nominated for two Oscar Awards. Though it didn't win, the movie won several other prestigious awards including Teen Choice, and grossed 1.264 billion USD at the box office over a budget of $160–255 million.
8. How did the curse linger over the castle in Beauty and the Beast?
Answer: 10 years
A wicked enchantress lays a curse on an arrogant young prince and his servants and he must learn to love truly and be loved before the curse would be lifted. The curse lingered for 10 years before a village girl named Belle gradually draws the prince out of his dark mind.
9. Where did Cinderella meet her prince charming?
Answer: At the royal ball
After overcoming the challenges that threaten to hinder her future, Cinderalla finally enters the royal ball where she danced with the prince, changing her life forever.
10. Which Disney princess wears pants instead of a dress?
Answer: Jasmine
Featured in Walt Disney Pictures' 31st animated feature film Aladdin, Princess Jasmine is one of the Disney princesses who find palace confinement boring. Thus, she would explore the city very often and prefers to wear pants instead of the traditional princess dresses princesses are known for.
Mickey Mouse Disney Trivia Questions and Answers
1. What was the name of Minnie Mouse's bird that appeared in 1 cartoon along with Figaro from Pinocchio?
Answer: Frankie
Minnie Mouse is anthropomorphic and the longtime sweetheart of Mickey Mouse. She wears white gloves, a polka-dotted dress, and a bow which has inpsired several modern day fashion ideas for both kids and adults.
2. What name is given to the sound system created for Fantasia?
Answer: Fantasound
Fantasound was specially developed by engineers at Wlat Disney Studio for the 1940 animation. The animation is known for its classical musical that sets it aside.
3. What Disney character was hinted as the Sorcerer's Apprentice in Fantasia before it went to Mickey Mouse?
Answer: Dopey
Dopey is one of the seven dwarfs in Snow White. Aside from being the youngest among them, he never says a word and doesn't grow a beard either.
4. What is the name of Donald Duck's sister, the mother of Huey, Dewey & Louie?
Answer: Della Duck
Apparently, Donald Duck has a twin sister and her name is Della. She recently became a core member of the Disney Duck family as played by Paget Brewster.
5. What is Minnie Mouse's favorite food?
Answer: Cheese, chocolate and cake
She also loves jazz music and can cook, bake. Her other favorite things are shopping and applying makeup.
6. Who provided the voice of Minnie Mouse?
Answer: Walt Disney, Marcelite Garner, and Russi Taylor
The fictional animated cartoon character was voiced by Walt Disney from 1928 to 1929 before Marcelite Garner and Russi Taylor continued with the task.
7. What is the full name of Minnie Mouse?
Answer: Minerva Mouse
Though she doesn't use the full version often, Minnie's real name is Minerva Mouse, Minnie is a short form of her first name.
8. What kind of animal does Goofy represent?
Answer: Anthropomorphic dog
Goofy comes across as a cow sometimes but he is in fact an anthropomorphic dog. He is a close friend of Mickey Mouse and Donald Duck.
9. Which Mickey Mouse character is nicknamed Dippy Dawg George?
Answer: Goofy
Goofy goes by many aliases, including Geef Goofus D., Dawg Goofy G., and Goof Super Goof. He wears a turtle neck and vest, with pants, shoes, white gloves, and a tall hat.
10. What is the title of the first Mickey Mouse cartoon made in color?
Answer: The Band Concert
Initially released in the United States in 1935, The Band Concert features Mickey Mouse and his band as they try to perform at a park while Donald Duck interrupts them continuously. The cartoon started airing again on 9 February 2012.