John Lee Bottom (1947 – 2015) was an American businessman better known as the father of Joaquin Phoenix, the Oscar Award-winning actor who has appeared in films like Hotel Rwanda (2004), Walk the Line (2005), and Joker (2019).
John, who ran a landscaping gardening company while he was alive and was known to have been a member of the religious cult called Children of God, was married to Arlyn Heart Phoenix. The couple had five children, all of whom went on to become actors. They are River (1970–1993), Rain (born 1972), Joaquin (born 1974), Liberty (born 1976), and Summer (born 1978).
Summary of John Lee Bottom's Biography
Full Name: John Lee Bottom
Nickname: John Phoenix
Gender: Male
Date of Birth: 5 April 1947
Date of Death: 2015
Place of Birth: Fontana, California, United States
Nationality: American
Ethnicity: White
Religion: Christianity
Sexual Orientation: Straight
Marital Status: Married
John Lee Bottom's Wife: Arlyn Heart Phoenix
John Lee Bottom's Children: Jodean Bottom, River Phoenix, Joaquin Phoenix, Liberty Phoenix, Rain Phoenix, Summer Phoenix
Grandchildren: Indiana Affleck, Scarlette Jasmine Phoenix-Asch, Rio Everest Phoenix Asch, Indigo Orion Phoenix-Asch, Jonas Winter Phoenix
Parents: Robert Merrill Bottom (father) and Beulah Ingram (mother)
Height: 5 feet 6 inches
Weight: 50 Kg
Famous For: Being the father of actor Joaquin Phoenix
John Lee Bottom Was Born in California
John Lee Bottom, the man many refer to today as John Phoenix, was born in Fontana, California, United States, on 5 April 1947. His parents have been said to be Robert Merrill Bottom (father) and Beulah Ingram (mother), and they raised him a catholic. While we know that he was of English, German, and French ancestry, not much else is known about his parents and family history.
It is also not clear if John had siblings or whether or not he received formal education. Regardless, he was able to make a decent living that allowed him to provide for his own family until he suffered a spinal cord injury that forced him to retire.
He Was Married To Arlyn "Heart" Bottom
Sometime in the late 1960s, John Lee Bottom met and married his wife, Arlyn "Heart" Bottom (née Dunetz). The two reportedly met while Arlyn was hitchhiking in California. They are said to have gotten married less than a year after the meeting, but the actual date is not clear.
John and Arlyn shared so much in common, including their faith which would lead them to join a religious cult called Children of God between 1972 and 1973. They joined the group soon after their second child was born and started traveling throughout South America and the Caribbean as missionaries for the cult.
The duo were loyal members of the cult until they grew disillusioned in 1977 and left. It was around this time that they chose to legally change their name, adopting the Phoenix last name. The name was inspired by the mythical bird that rises from its own ashes. It was meant to symbolize a new beginning for them. John and Arlyn remained together until 1997, when they divorced.
John Lee Bottom Had Five Children With His Wife
John Lee Bottom and his wife Arlyn had a total of five children. They are River (1970–1993), Rain (born 1972), Joaquin (born 1974), Liberty (born 1976), and Summer (born 1978). Arlyn, who gained work as an executive secretary at NBC after the family moved back to California, used her connections to provide her children with acting work. She is the reason they became very popular.
River Jude Bottom
Nickname: River Phoenix
Date of Birth: August 1970
Date of Death: October 1993
Occupations: Actor, Musician, Songwriter, Activist
River Phoenix is the first child of Arlyn Dunetz and John Lee Bottom. He was born on August 23, 1970, in Madras, Oregon. Because his family moved around different countries when he was very young, River never attended formal school. Regardless, he knew how to read and write.
When his family settled in Los Angeles, a 10-year-old River started appearing in commercials alongside his siblings. He would later launch an acting career that saw him appear in films like Stand by Me (1986) and Running on Empty (1988).
River Phoenix's career was on a high when he lost his life at the age of 23 from combined drug intoxication. He overdosed on cocaine and heroin.
Rain Joan of Arc Bottom
Nickname: Rain Phoenix
Date of Birth: November 21, 1972
Age: 50 years old
Occupations: Actress, Musician
Rain is the second child of John Lee Bottom and Arlyn Sharon (née Dunetz). She was born in Crockett, Texas but moved around often as a child. While the family lived in Caracas, Venezuela, Rain began learning how to sing with her older brother. She was 3 years old when they started performing on the streets of Caracas while handing out Children of God flyers to passers-by.
When the family moved back to California, she joined her siblings to enter the entertainment industry and would perform on the streets for crowds of people. Rain notably recorded songs with her older brother while also appearing in a number of TV shows.
Joaquin Rafael Bottom
Nickname: Joaquin Phoenix
Date of Birth: October 28, 1974
Age: 48 years old
Occupations: Actor, Producer, Activist
Joaquin Phoenix was born on October 28, 1974, in the Río Piedras district of San Juan, Puerto Rico. He was very young when he and his siblings started appearing in commercials and acting.
Joaquin made his acting debut alongside his brother in the 1982 episode of the TV series Seven Brides for Seven Brothers. He was eight years old. In 1984, the duo starred together in the ABC Afterschool Special entitled Backwards: The Riddle of Dyslexia and were jointly nominated for Best Young Actor in a Family Film Made for Television at the 6th Youth in Film Awards.
Joaquin Phoenix has not looked back since then, appearing in many big-budget movies and receiving various accolades, including an Academy Award, a British Academy Film Award, a Grammy Award, and two Golden Globe Awards.
Liberty Mariposa Bottom
Nickname: Liberty Phoenix
Date of Birth: October 28, 1974
Age: 47 years old
Occupations: Actress, Musician
Liberty Phoenix was born in Caracas, Venezuela, on July 5, 1976, and so is 47 years old. Like her siblings, she had an early start to life in the entertainment world but was unable to reach the heights they managed. She appeared in two projects in the 1980s but hasn't acted ever since. She also tried her hands at music, forming a band with her sisters, which no longer exists.
Liberty was previously married to Ernesto Asch but is now married to Andy Lord. She has five children.
Summer Joy Bottom
Nickname: Summer Phoenix
Date of Birth: 10 December 1978
Age: 44 years old
Occupations: Actress, Musician
Summer Phoenix was born in Winter Park, Florida, U.S., on 10 December 1978, making her 44 years old. She is the youngest child of John Lee Bottom and his wife.
Summer was a child actor like her siblings, appearing in various projects across the years. Some of her most notable works include Kate's Secret (1986), Esther Kahn (2000), and Suzie Gold (2004). She was previously married to Casey Affleck, and they have two sons.
John Lee Bottom Had a Daughter Named Jodean Before Marriage
Long before John Lee Bottom met and married Arlyn, he welcomed a daughter named Jodean in 1964 with an unknown woman. John reportedly did not know about his child until many years later. His oldest son River was who went to look for his half-sibling when the family learned of her existence. It is not known what she is up to today.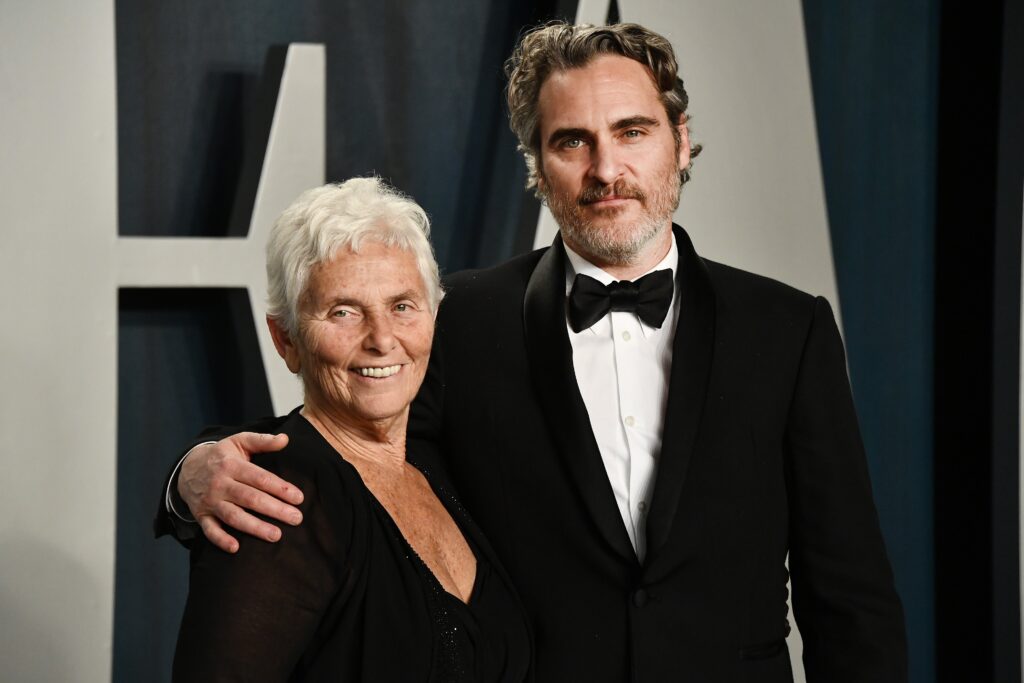 How Many Grandchildren Did John Lee Bottom Have?
John Lee Bottom has many grandchildren. His oldest living son Joaquin has one child, Liberty reportedly has five, while Summer has two. He got to meet a few of them before he passed away in 2015. While all of their names are not known to the public, the few who are known include:
Indiana Affleck
Scarlette Jasmine Phoenix-Asch
Rio Everest Phoenix Asch
Indigo Orion Phoenix-Asch
Jonas Winter Phoenix
When Did John Lee Bottom Die?
Following his divorce from his wife, John Lee Bottom lived a life away from the limelight. He was later diagnosed with cancer, which he battled for several years before later falling to the illness. He died in 2015 at the age of 68.