A business thank-you note is a type of correspondence written usually to a customer or client to express gratitude for a patronage or service opportunity. Business thank you cards are typically printed on official company letterhead, but in some instances, they could also be handwritten.
Letters and notes are almost a thing of the past and currently, they hardly hold only sentimental value. However, despite their gradual extinction, thank you notes still have a lot of importance attached to them. They are particularly helpful when they are incorporated into a business model where every client, after a purchase, gets a personalized thank you note from the business owner, appreciating their patronage.
There are studies that have shown an increase in client loyalty and patronage when they are thanked in person for their purchase. Now, it will be hard to do that for all your clients, the easy and fun alternative is to send a thank-you note. Not only are you establishing a relationship with each client via such notes, but you also give them something to look forward to after they make a purchase.
How To Write A Perfect Thank You Note for a Small Business
There are staples when it comes to writing a thank you note regardless of who is getting it. Here are the basic features an ideal thank you note, card, or letter should contain:
1. Greeting – It's polite to always start with a warm salutation however, this mainly applies to letters and the usual 'Dear Esteemed Customer'.
2. Express your gratitude in a line or two – for notes, cards, emails, or even letters, it is advised to make your message very brief. There is no need to write very long epistles, rather capture your gratitude in 2 short sentences.
3. Specify what you are grateful for – a thank you note is used to express gratitude about something, so mention what you are grateful for, and in the case of customers, it is their patronage.
4. Add a closing – it is always necessary to sign the thank you note to show who it is coming from.
Business Thank You Note Examples
There are a number of occasions to express the gratitude you feel towards your clients. The list below are sample thank you messages for your customers for different occasions:
Thank You For Purchasing Note
The first time a client uses your service, it is the creation of a new relationship between your brand and this new client. This is the perfect time to send a thank-you note, appreciating their patronage. Although there are a number of things that influence repeat behavior, who knows, a well-crafted thank you note might just be the extra nudge that will make a first-time customer become a regular client.
Thanks for making your purchase at our store. We are here to give you the best, please feel free to lodge any complaint you may have. We look forward to seeing you again. Have a great day.
Thank you for being our customer. We appreciate you!
Thank you for your patronage. We truly appreciate you as our customer. Please don't leave without rating our services at the suggestion box close to the exit. We look forward to serving you again.
We are very excited about this new partnership and we at ( company's name ) just want to thank you for being a part of our extended family. Our best regards to everyone on your team, as they played no small role in making this deal possible. Thank you, again.
We are aware that you had many options to choose from, we thank you for choosing us.
Thanks for your patronage. We hope you were satisfied with both our products and services. We would love to serve you again!
Thank you for shopping with us. You are a valued customer.
Thanks for your patronage at our store! Our aim is to deliver the best goods and services at all times.
Thank you for choosing our store! Customers are cherished here!
Thank you for being our valued customer. It is a pleasure to serve you and meet your needs. Don't hesitate to come back!
Thank You Note For Customer Order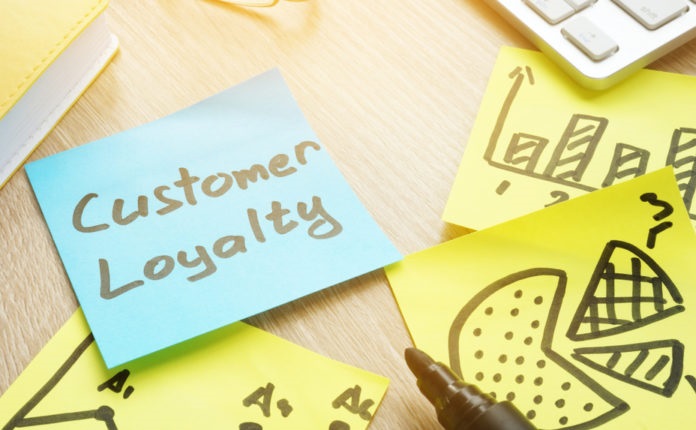 When you have customers that keep coming back to patronize your business, there is a need to acknowledge their loyalty. In some cases, random discounts can be enticing but beyond that, your words of appreciation after every purchase can go a long way to retain them. If you don't want to issue separate thank you notes, you can simply include the notes at the bottom of the receipt. Here are some thank you samples you can choose from:
Thank you for your patronage and trust. It is our pleasure to work with you.
Thank you for being our valued customer. We are glad you shopped from us. Hope to see you soon. Best regards.
Thanks for your purchase! Dissatisfied with any service? Please send in your complaints via (company's email or phone number)
Thank you for being a customer. We sincerely appreciate your patronage and hope you come back soon!
. We're so lucky to have a customer like you! Thanks for your patronage.
Thank you for choosing us. We truly appreciate your patronage and look forward to serving you again.
We are happy that your shopping experience with us was hitch-free. Thanks for choosing us.
We have enclosed a gift coupon for your next shopping — Thanks for being a loyal customer!
Thank you, dear esteemed customer, your patronage and loyalty are very valuable to us.
Your support means a lot to us! Thank you for your patronage. Hope to serve you again in the future!
Thank You Note For A Small Business Anniversary
A business anniversary is an occasion where customers should also be thanked for their patronage because they have been instrumental to your business milestones. It should therefore be a special time for both the management and the customers. Any of the following messages would be perfect to show appreciation to your customers:
Thank you all for being with us these 5 years and for your continual patronage. You are the reason we have come this far.
To our loyal customers, thank you for your unconditional trust and support throughout the last decade of our operation. Your loyalty is our strength!
We want to thank you our valued customers who have helped us come this far. Your trust in our brand has made us thrive!
We are truly honored to have such lovely people as our customers! Thank you all for your love, support, and patronage which has made (name of company) a leading brand.
We would like to offer a special thank you to our esteemed customers. We are honored to be your top choice and pledge to continually give you the best!
With heartfelt gratitude, we thank you all for celebrating with us today as we clock 7 years in business. Your support and patronage brought us this far.
To all our customers, we say a big thank you for 50 years of consistency and brand loyalty! We did it because you believed in us.
We are so privileged to celebrate our special day with each of you! Thank you for your love, consistency, and patronage.
A special set of people have made our 25 years of operation a successful one. Thanks, dear esteemed customers! We look forward to serving you better.
Our deepest gratitude goes to you our customers for standing by us as we celebrate yet another anniversary. Thanks for trusting us!
End Of Year Business Thank You Notes For Your Clients
The end of the year is a great time to remind your clients that you are grateful for their patronage during the year. There are a number of things to say to them but here are 10 simple and insightful messages you can use.
We were able to reach our yearly goal, all thanks to you. We wish you a prosperous & happy New Year in advance!
Thank you for being our valued customer. It has been a pleasure to serve you throughout the year. May this coming year bring you luck and laughter.
I'm delighted to know that you have now been our customer for a whole year. We would like to say thank you for being a part of our family. Have a great year ahead!
We appreciate being your number one choice for home appliances! Your continued patronage and loyalty is priceless. Happy New Year in advance!
You could have chosen any other business, but you chose us! We appreciate that you have stuck with us. Thank you, again, and have a great year ahead.
Doing business with you has been a great experience this past year. We look forward to better business years ahead as we aim to serve you better. Enjoy the upcoming year!
As we usher in the new year with great celebrations and expectations, we take this moment to express our heartfelt gratitude to our esteemed customers. We look forward to strengthening our partnership in the upcoming year.
With a grateful heart, we want to say thank you, dear esteemed customers! Our team appreciates your continued support during the year. We wish you a fun-filled and fruitful new year.
As the year comes to a close, we are excited to share our joy with you. It has been a terrific year of great profits and profitable relationships. Thanks a lot for your patronage and we wish you a very happy new year in advance.
This year has been a great success for us but we wouldn't have been able to accomplish all we did without you, our valued customers. We came this far because of you! Thank you for believing in us. Happy New Year!
When Is The Right Time To Send Business Thank You Notes?
With thank you notes there is nothing worse than putting it off until it's too late to send it out. As a business establishment, always send your thank you notes out as quickly as possible. A good duration is either a week or two weeks after the event. In some cases, companies usually issue out these notes in advance to show that they value their customers as an integral part of their success stories.
The Importance of Thank You Notes for Customers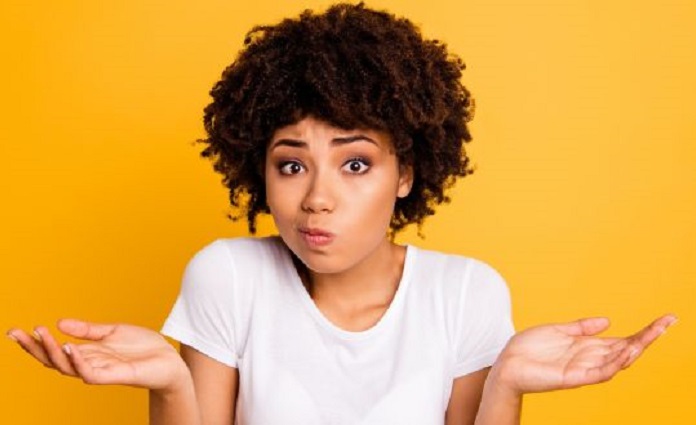 It does not matter if you own a small business or a big business, adding the thank you note model to your business has been proven by researchers to get you desired results. If you own a small business, and you send out thank you notes, you're breaking the metaphorical counter between you and them. It may be harder to reach all your clients initially but, you can start with a small set of clients and then do it for your entire client base afterward.
For bigger businesses, the thank you notes can be done in a different way. With access to higher marketing budgets, data on your clients can be accessed with ease in order to thank, as well as reward them for their patronage. It may not be a personal note to a specific customer but research has shown that your clients will appreciate the gesture. More so, clients will feel like they are an integral part of the brand.
Other Methods Of Showing Your Customers That You Appreciate Them
Although giving out thank you notes might be a very special way to show your gratitude toward your customers, there are several other methods you can turn to which are equally effective.
A list of such include:
Giving out post-transaction gifts to customers that operate on the rule, the higher your patronage, the bigger the gift.
Providing free coffee and water for customers.
Randomly surprise customers with gifts while shopping.
Offer customers freebies like cupcakes, chocolates, sweets, e.t.c.
Offer coupons to help them shop for free or at a discount.
Organize giveaway events where customers win prizes.
Give discounts on goods from time-to-time.
Offer free installation and maintenance services for some items.
Donate funds to community projects, this will make customers know you care about the society they live in and by word of mouth, your brand's identity will be spread.
Give items with your company logo, it will make customers think of you more.