Dior Mascaras are best suited for different kinds of lash goals and have become a favorite for makeup artists and celebrities. There is no doubt that when it comes to mascaras, Dior makes some of the best out there, therefore, choosing the best mascara that suits your preferences is pertinent.
The brand offers a wide range of mascara, which provide a clear definition of false-lash effects. You couldn't be more right if you say Dior mascara is more than just a collection. Their ultra-glamorous formulas, various brush sizes, and shapes are quite unique and help achieve a perfect lash look. We have outlined the best Dior mascaras from waterproof to Pump N Volume Diorshow. Keep reading!
Best Dior Mascaras
As we earlier stated, Dior makes some of the best mascaras out there. The brand released her best-selling, revolutionary mascara, Diorshow, in October 2002. Since then, Dior has continued to release other amazing mascaras, each with a unique difference. Below are the best Dior mascaras and what makes them unique.
Dior Diorshow Mascara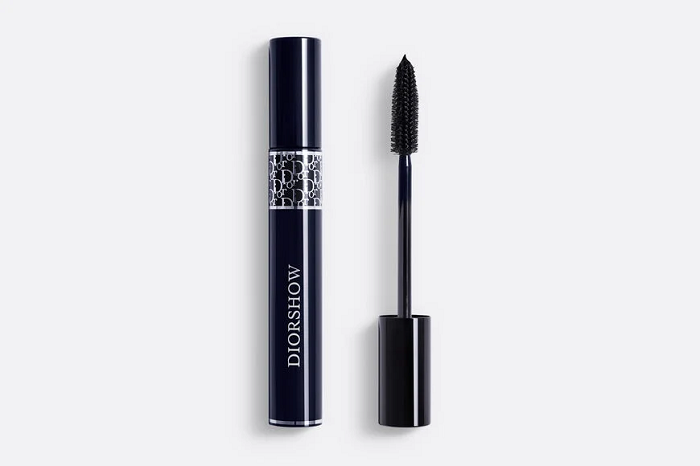 Dior Diorshow mascara is well-known for its wonderful voluminous and bold lash qualities. Its oversized brush head is the wonder behind the magical lash effect it gives after application. Diorshow mascara is suitable for all lash lengths. It comes in different types, including the following:
Dior DiorShow Blackout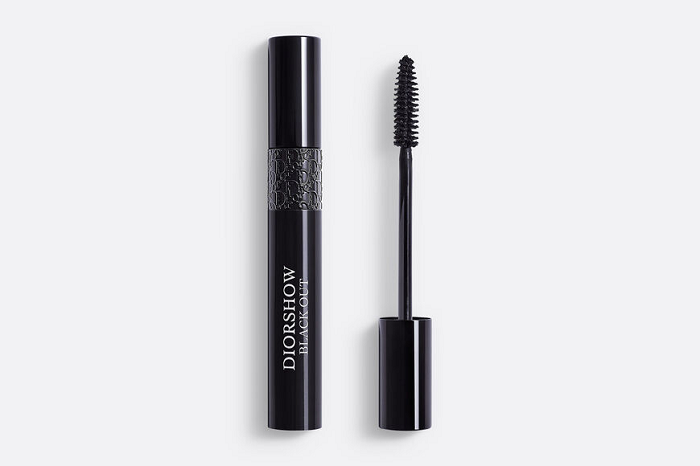 Diorshow Black Out mascara gives the lash a shiny, glossy, and dark color, intensifying the lash volume. The formula lies smoothly and draws each lashes out to a reasonable length. For the best outlook, you can wear it alone or layer it over a Diorshow to give you charming eyes instantly.
Dior DiorShow Extase Instant Oversize Volume Mascara
This mascara has interesting wand-like stuff snuggled inside its incredible packaging. It creates a one-off effect that elongates every other. Thus, looking all-natural. This gives it the "lash" look in just one application. It is suitable for false lashes, giving it a superb finish. Because this mascara isn't thick, you can brush it in different directions.
Dior DiorShow 360 Mascara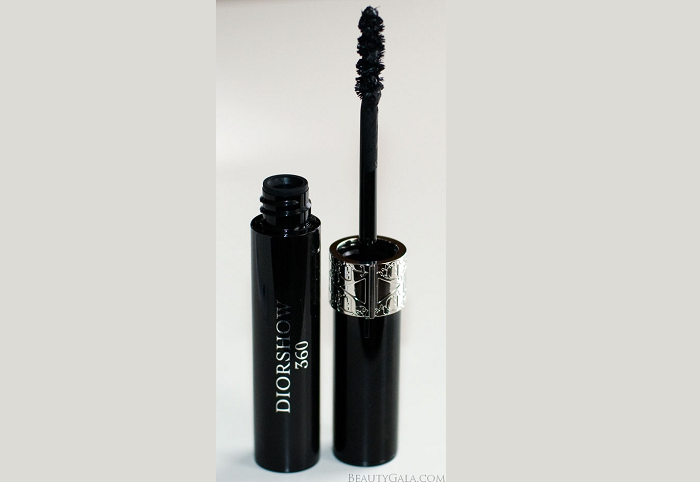 Diorshow 360 mascara comes with a spinning wand, and it coats lashes smoothly, giving it an evenly beautiful look and full coverage. Another interesting fact is that this mascara curls, as well as volumizes, and brings out the beauty of each part with little effort.
Dior DiorShow Iconic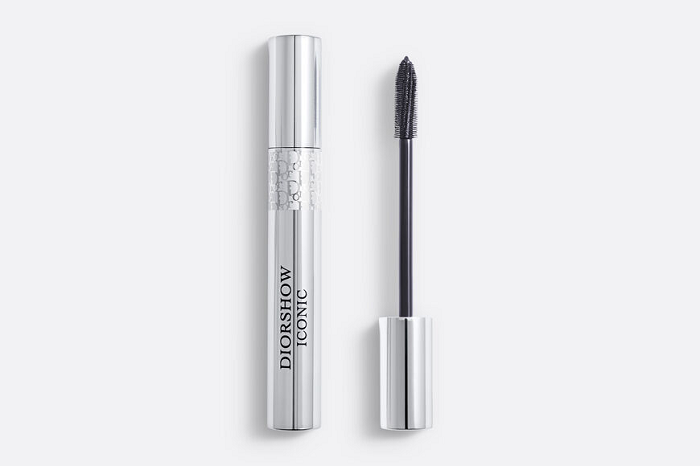 Diorshow iconic mascara has many attractive qualities, including ultra-lift, ultra-curl, and high-definition look. Its tiny brush enables thorough combing through lashes, thereby covering every part of the eye. Its thin bristles help comb even the tiniest lash, making it full and beautiful.
Dior DiorShow New Look Mascara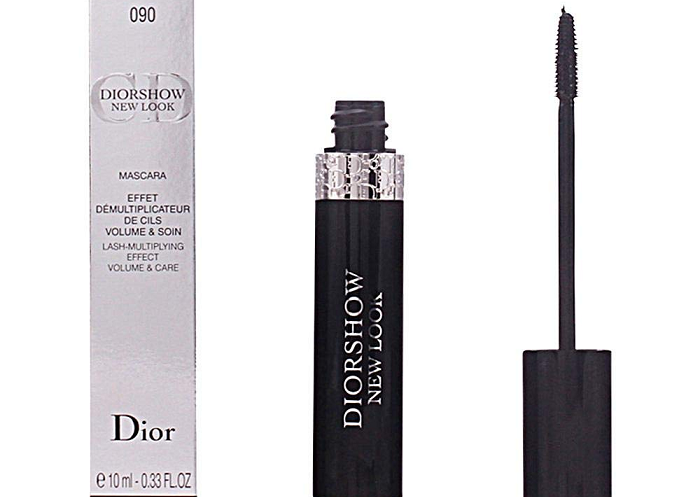 Diorshow New Look is the first nano-brush the company ever created. It was designed for multiple lash effects and multidimensional volume. This mascara is best for ultra lash lengthening. It thickens the lash to look quite pronounced, stretches the length, separates the lashes, giving it a bolder look, and strengthens it to avoid breakage.
Pros and Cons for Dior Diorshow Mascara
Pros
It lengthens lashes
It gives lasting curls to the lashes
It creates a false lash effect
The nutrients nourish the lashes
It strengthens the lash
It is easy to purchase
It adds volume to the lash
Cons
Cases of being clumpy are recorded
It washes off when wet— this means that any form of moisture will wash it off, be it tears, rain, etc
It is pretty expensive
It is too thick
Dior Waterproof Mascara
This Dior mascara gives the lash supreme intense and daring look. With its waterproof quality, it stays on as long as one wants it. It is essential to cosmetic users because it lasts long and does not wear off. The joy of not worrying about your lash during quality time inside the pool is what Dior brought forth by making wonderful waterproof mascara. These mascaras are of many types, including the following:
Dior Diorshow Waterproof Black Out Mascara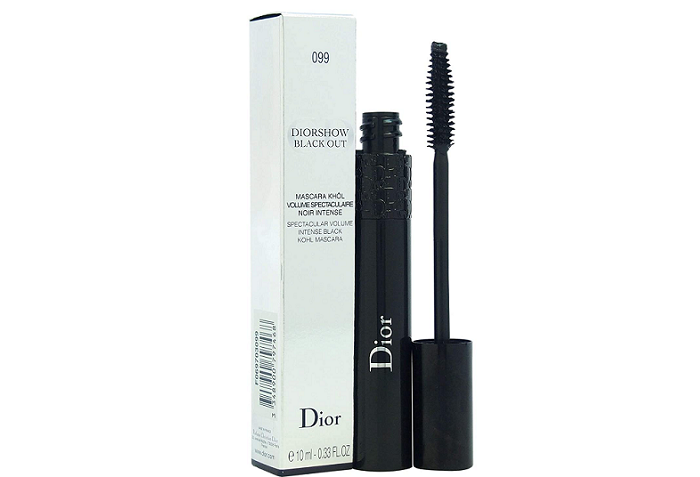 Dior Diorshow Waterproof Black Out mascara is a unique blend of infinitely saturated black kohl pigments coupled with a widely spaced bristles brush. It is termed the best of its kind and has received some of the highest positive reviews, majorly for its lengthening and volumizing qualities.
Diorshow Iconic Overcurl Waterproof Mascara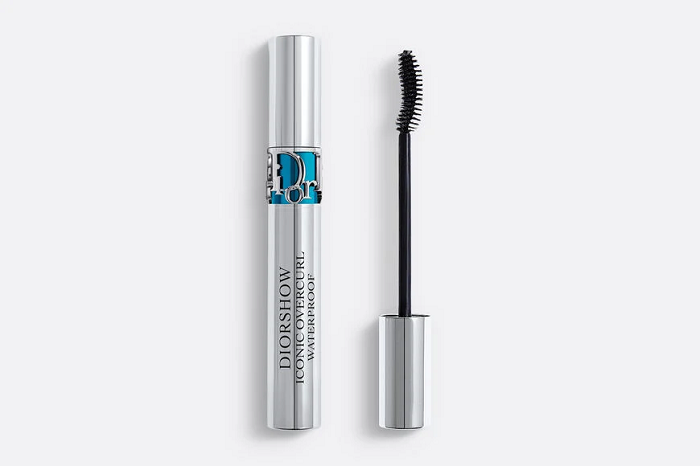 Just as the name implies— Iconic; it has lived up to expectations, fascinating makeup lovers, and the world at large. This mascara contains latex polymers, which help coat each lash, hence, offering ultimate hold and weightless lashes. It gives long-lasting voluminous curls that can last up to 24 hours with a super lash-fortifying care effect.
Diorshow Iconic Waterproof Mascara
It is considered a high-definition curl mascara—very essential and wonderful. Its waterproof nature is outstanding with its fine brush coating and setting for every lash there is. Dior Waterproof mascara gives a long-lasting lash extension effect, which appears to be beautiful and charming.
Pros and Cons for Dior Waterproof Mascara
Pros
Dior Waterproof mascara comes in various colors
It lasts long
It is waterproof, meaning it can't be washed off by rain or tears
It increases the volume of the lash
It nourishes and gives the lash a long-lasting curl
Cons
When it dries out, it creates crumbs, smudging under the eyes and becoming hard to remove
The brush becomes too loaded with the product, and wiping the excess of the tube leaves the tube dirty and messy
Dior mascara is pretty expensive
Dior Pump N Volume Mascara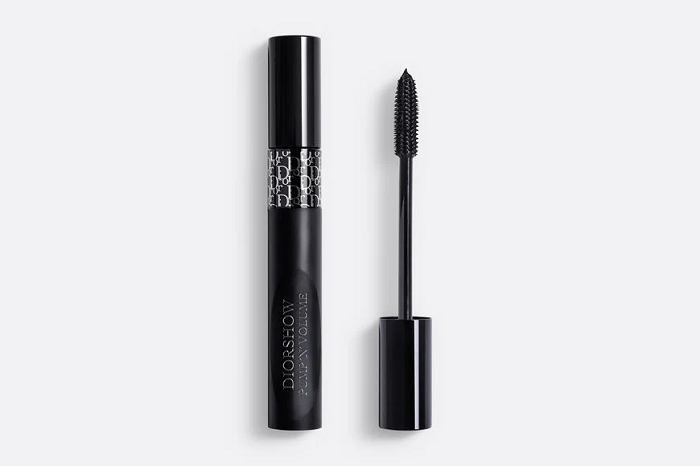 Dior pump n volume mascara is loaded with lots of good nutrients, such that it protects the lash while making it quite dense at the same time. It nourishes the lashes, softens, and makes them thick. Putting a touch of perfection, Dior manufactured Diorshow Pump N Volume Waterproof Mascara, which is exactly the same as those mentioned above, but a waterproof version. It gathered many positive reviews on the internet because of its wonders.
Pros and Cons of Dior Pump n Volume Mascara
Pros
The formula is pretty thick and adds volumes when applied
The brush has rubber bristles, which trap more mascara between them, so you need just one layer or a swipe to get a thicker and bolder lash look
The tube is made of rubber, and it is squeezable
It creates a fluffy look
Cons
It's a thick formula, and applying too much of it smudges on your lower lashes, especially if you are sweating
It's a mascara to be worn every day because of its volume
The rubber bristles can get sticky in humid climates, which can take away the vibes of the product
It is expensive
Diorshow Iconic OverCurl Mascara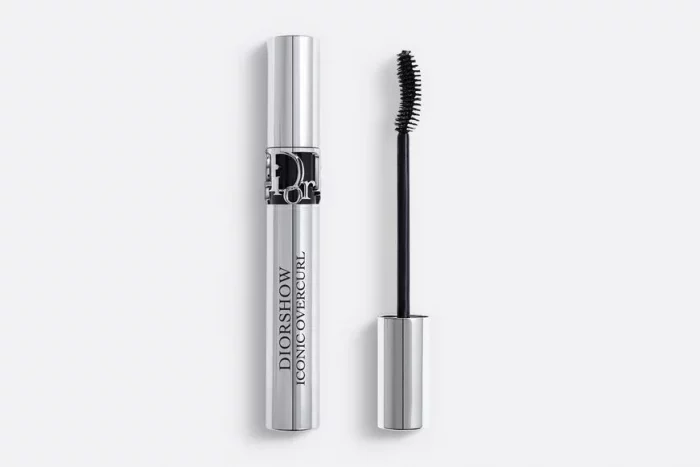 This mascara is recommended for a casual look; it is not as heavy as its sister products. Diorshow Iconic Overcurl has amazing features which distinguish it from the rest. It has a spectacular formula that gives the lashes long-lasting curls, increases the length, and makes them shiny. Good news! It is easy to remove.
Pros and Cons of Diorshow Iconic Overcurl Mascara
Pros
It curls and lengthens your lashes
The curls can stay on your eyelashes all-day
It doesn't smudge and comes off easily
The wand helps coat the shorter inner lashes
Cons
It is expensive
It is too thick
Its large brush makes it difficult for non-professionals to use