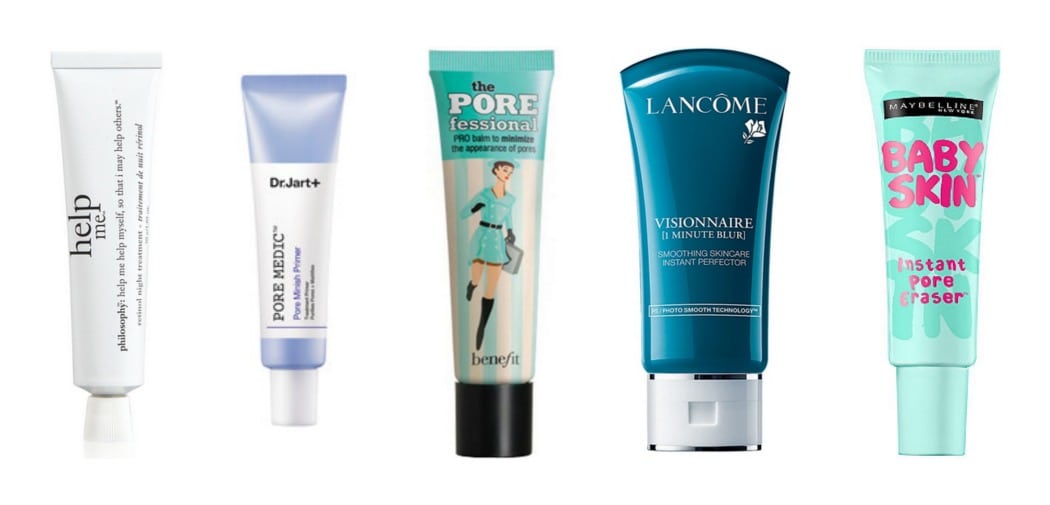 Enlarged pores are common. It's an issue a lot of women worry and complain about, particularly as they age. The appearance of visible ones can make any woman feel less confident about her skin. Some women have tried concealing them with a lot of makeup, but that doesn't offer enough help, as it is only a temporary solution.
However, there are several routines that guarantee quality pore treatment and they include; cleaning up your act, exfoliation, deep-cleansing facials every once in a while, getting your vitamins, not overloading skin with too much makeup, use of top quality sun screen, and of course a pore minimizer.
As a self-conscious woman who loves to look flawless at every chance, I've had to deal with skin issues including pores that suddenly pop open and remain so. Besides my struggle with large pores, I have also struggled with oily skin and the likes of it. Throughout these times, some products have proven to work amazingly more than others. In this blog post, I have rounded some great pores minimizers that can give you all the glow you've always wanted.
I have this thing for natural and water-based products which work on any skin, so I select products in accordance to the ingredients of my preference which is soothing to all skin types and tones. Also, I considered products that are not harsh and don't irritate the skin. In my experience, Philosophy Help Me Treatment and DDF Wrinkle Resist Plus Pore Minimizer are among the effective products out there. Their moisturizing effect on the skin leaves it flawless and smooth. Dr. Brandt Skincare Pores No More Pore Refiner Primer also won my heart for its ability to do the work right.
There are several others that are incredible and note worthy as well, check them out below.
Best Pore Minimizers
Preview
Popular Choice
Editor's Choice
Title
Philosophy Help Me Advanced, Retinol Age-fighting Night Treatment
DDF Wrinkle Resist Plus Pore Minimizer Moisturizing Serum, 1.7 Fl Oz
Top Features
Clears fine lines, pores and pigments
Moisturizes, Exfoliates, hydrates and Minimizes pores
Popular Choice
Preview
Title
Philosophy Help Me Advanced, Retinol Age-fighting Night Treatment
Top Features
Clears fine lines, pores and pigments
Editor's Choice
Preview
Title
DDF Wrinkle Resist Plus Pore Minimizer Moisturizing Serum, 1.7 Fl Oz
Top Features
Moisturizes, Exfoliates, hydrates and Minimizes pores
DDF Wrinkle Resist Plus Pore Minimizer
Picking at skin can damage and widen pores, but getting the right treatment like DDF Wrinkle Resist Plus Pore MInimizer reduce such effect. DDF Wrinkle Resist Pore Minimizer is a double-action moisturizing serum for daily use that fulfils several functions of removing dead cells from the surface of the skin while hydrating it to constantly cut down the appearance of pores as well as wrinkles. It promises immediate and long-term benefits. The gratifying result of using this product is instantly visible and long-term.
The anti-aging primer gives you a perfect look with its amazing ingredients such as a gel phase with vitamin peptide complex that hydrates the skin. This allows for natural regeneration of collagen to remove the appearance of wrinkles.
It also removes grime and removes shin with its surface diffusing molecules that enhance texture and tone. The moisturizer is suitable for nearly all kinds of skin, including sensitive skin, dry or cracked skin, oily or combination skin, deep wrinkles, and fine lines.
Pros:
It reduces the appearance of wrinkles, pores, lines and enlarged pores instantly and in a long-run.
Removes excess oil
Delivers tighter and smoother skin
It improves skin texture
Delivers a visible result
Non-greasy
Cons:
Some may find it a little Pricey
Verdict:
Perricone MD Intensive Pore Minimizer is a great choice when you need something that can control and absorb excess oil. The gains are instantly visible ensuring the skins stays matte and smooth. Its two-stage technology delivers instant and long-term pores and wrinkle benefits.
Origins Zero Oil Pore Purifying Toner
Zero Oil Pore Purifying Toner is a multi-purpose toner formulated with natural ingredients like saw palmetto and cooling mint to control oil and blemishes.
The toner also targets clogged pores and fights excess oil without overdrying. It gives your skin a matte finish and cuts down the chance of breakouts and blackheads. With its vitamin E derivative, known to protect skin from free radicals, this oil free formula can suit all skin tones. Salicylic acid triggers exfoliation at the skin surface reduces shine and excess oil as well as unclogging the pores.
It also contains aloe leaf juice and Glycerin which soothes and calms the skin. Other notable ingredients include lemon essential oil, spearmint essential oil, Ylang essential oil, orange essential oil and lavender essential oil. You can also get Origins Clear Improvement Active Charcoal Mask to Clear Pores which pairs perfectly with this toner for a more glowy result. You can use it for treating redness and blotchiness, uneven skin tone, sensitive skin,  enlarged pores, redness. It can also serve as your everyday companion.
Pros:
Fills out pores and transforms your skin into a silky smooth canvas so your foundation will blend right on and also all day long.
It reduces the appearance of pores and fine lines.
Unclogs pores and exfoliate skin
Controls excess oil perfectly
It is lightweight
It soothes and softens skin
Cons:
The price is a little on the high side.
Verdict:
This is the best choice for excessively oily skin. It can be applied over or under makeup to obtain a very smooth look. It is non-greasy and smells quite nice. I like that it features natural ingredients which can suit any kind of skin type.
Philosophy Help Me Pore Minimizer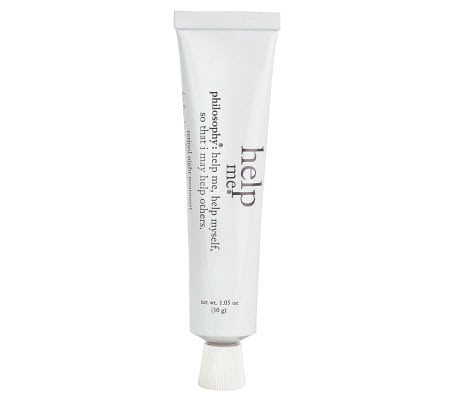 Philosophy Help Me Pore Minimizer is an award-winning treatment that promises a time release technology. The tech supplies your skin with retinol all day long, which is great for combating wrinkles, minimizing pores as well as firming up the skin all at one time. It contains three blends of alpha hydroxy acids, three forms of hyaluronate and Asian fruit extract for more lasting youthful appearance and consistent hydration benefits.
The brand won Allure Magazine's Editor's Choice of Best Award for anti-ageing treatment. Great for all kinds of skins including the sensitive ones. I recommend applying after cleanser and treatment with Philosophy Purity Made Simple One-Step Facial Cleanser and Philosophy Microdelivery Exfoliating Wash which helps soften clogged pores while drawing out impurities.
Pros:
It is perfect night treatment for minimizing the look of big pores, wrinkles, fine lines and skin discoloration.
It also clears clogged up pores time release quality ensures that retinol is discharged into the skin for less irritation.
It is lightweight
Softens skin
Smoothens out the skin
Diminishes fine lines, pigments, wrinkles, and blemishes.
It is non-greasy
Removes blackheads and acne effectively
It delivers a healthier and younger-looking skin every time.
Cons:
Some customers said the product is overpriced
Verdict:
I love everything about this pore minimizer treatment. It sells at an affordable price yet does not compromise multi-functionality as it provides lots and lots of benefits.
DR. Brandt Skincare Pores No More Pore Refiner Primer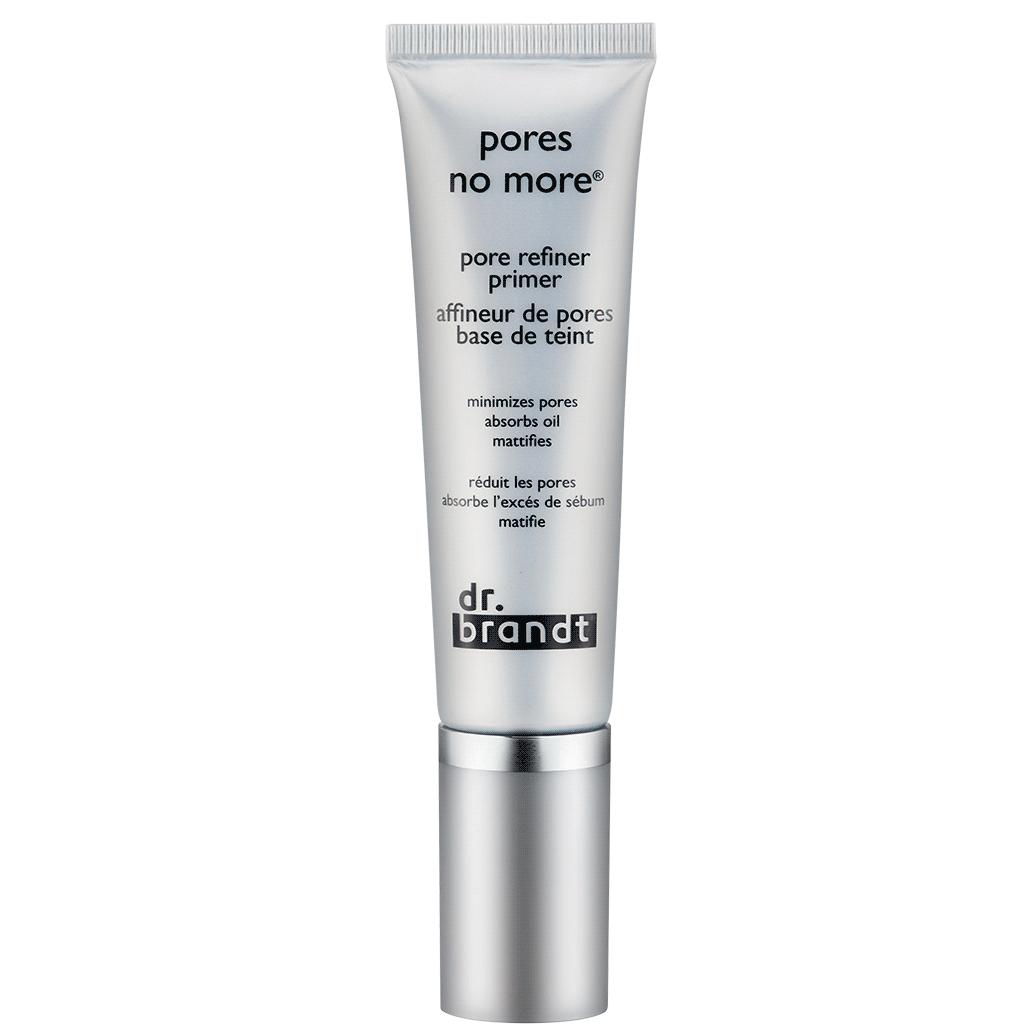 Pores begone! This is a perfect pore minimizer for oil and combination skins or any other person who wishes to reduce large pores. It works wonders at refining pores, blurring fine lines, mattifying shine and masking any flaw or blemishes under your make up so you can look flawless after your makeup.
The primer shrinks pores and absorbs oil leaving a perfect matte finish. It can be used on top moisturizer or foundation which helps in keeping your base in place.  What captivated us all the more about this primer is the fact that it gives all skin at any age the clarity they need. You can also cleanse with Pore NO More Cleanser which also frees up clogged pores.
Pros:
Redeems skin very quickly
Skin looks good instantly and for a long period of time
Effective pore minimizer
Smells great
Not greasy
Mattifies shines and leaves skin smoother.
It preserves your skin and makes a long lasting makeup.
Plays a dual role of a refining treatment and foundation.
Cons:
Some customers say it could be irritating.
Verdict:
This is a great choice for those who need an immediate fix. This because it mattifies your shine and reduces your pores instantly while making all the imperfect lines less visible.
The POREfessional Face Primer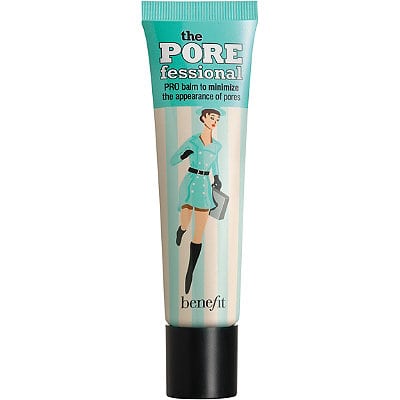 This is a lightweight base that professionally reduces skin glitches especially when it comes to shrinking the appearance of pores. It is oil-free and can compliment all skin tones and evens out the face. I love the way it creates a clear barrier on the surface to prevent your make up from clogging up pores. Its result is both immediate and long-lasting. It is a great absorbing formula with skin nourishing ingredients like Vitamin E derivative to protect the skin from free radicals. Each application diminishes the pore and blurs fine lines and imperfections to impart a glowy smooth look. It is a great choice for everyday glow and can work on virtually all types of skins including a sensitive skin
Pros:
Helps reduce the appearance of pores effectively
Provides a smooth finish
Acts as a shield to prevent makeup from clogging pores.
Blurs  the appearance of imperfections and lines
Gives you a natural glow
Blends well
Cons:
Does not give a matte finish
Verdict:
This is a must-have for all day makeup wear. It enhances the natural radiance of your skin. It also helps your make up to stay put. It controls oil and reduce pores effectively but may not give it a matte finish. The part I love most is the ease of applying and taking it off.
Perricone MD Intensive Pore Minimizer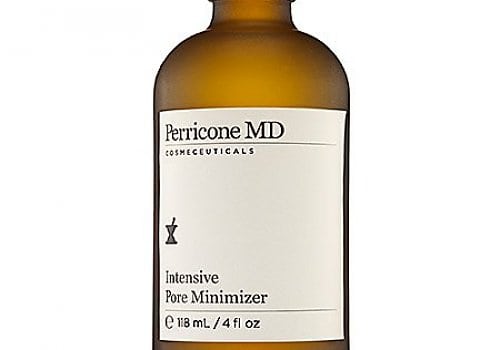 Perricone MD Intensive Pore Minimizer is the easiest way to help control excess oil, exfoliate your skin as well as reducing shine. It contains salicylic acid to inhibit excess oil production and exfoliate the skin, nourishing the surface to help minimise and unclog pores for a tighter, more refined appearance. It handles the skin ideally, addressing the root of the problem (sluggish cell turnover and excess oil). It tightens the appearance of pores and offers less shiny and oily skin that glows all day. In addition, Alpha Lipoic acid shrinks the look of lines, wrinkles, and enlarged pores.
Pros:
It firms up sagging pores.
Easy to use
Noticeable instant and lasting result.
Solves the problem of enlarged pores from the scratch
It hides pores, absorbs oil, and mattifies skin.
Cons:
Verdict:
The is a soothing formula that not only helps reduce your pores but also treat the skin for a refreshing matte finish.
Conclusion:
With active ingredients in these skin care products, you should see both instant and long-term results. Fortunately, they don't cost much compared to the flawless skin you stand to enjoy. It's time to kill that shiny face for a more smoother look.