Eduin Caz's net worth is estimated at $20 million. His major income sources are his career as a singer, songwriter, and social media celebrity, however, his net worth also sees contributions from other means, such as his personal business ventures.
Caz gained popularity as the co-founder and lead singer of Grupo Firme (meaning The Firm Group), a Tijuana, Baja California-based Regional Mexican band. Established in 2014, the group started as a cover band before eventually releasing their debut album in 2017. Sadly, it wasn't much of a success.
However, three years later, they released three singles that turned out to be hit songs, and as a result, it brought them into the limelight. Since then, their fame has been unmatched, and with that came an increase in their individual net worth, especially that of Eduin Caz.
How Eduin Caz's Net Worth Accrued
As we have already established, Eduin Caz's net worth is about $20 million. He made a large chunk of this money from his music career, which apparently is his main income source. However, apart from that, he has also invested in a number of businesses that are equally yielding good money for him, though probably not as much as music. For a better insight into the singer's streams of income, keep scrolling.
Music Career Contributed Largely to Eduin Caz's Net Worth
Eduin began his career quite early. As a teenager living in his hometown of Culiacán, Sinaloa, in northwestern Mexico, he would go to the US-Mexico border and sing for little pay. Although he wasn't making much from music initially, he kept at it. When he eventually moved to Tijuana, Mexico, with his brother, Jhonny Caz, who is also into music, his career took a turn for the better.
This happened when he co-founded the band named Grupo Firme with Jairo Corrales in 2014. Meanwhile, before the group decided to stick with the current name by which it is known, it had used and dropped several other names beginning with 'Reti Sierreno Group'. Afterward, they went by 'Hidden Force Group' and 'Grupo Fuerza' before ending up with Grupo Firme.
The group is made up of Eduin Caz (lead singer), Johnny Caz (second backup vocalist), Christian Téllez (bassist), Abraham the Moon also known as AB Luna (backup vocalist), Joaquín Ruiz (guitarist), Dylan Camacho (accordionist), and Fito Rubio (drummer). Together, the members worked their way from the bottom of Tijuana's underground music scene to the topmost top of Mexico's music charts.
Before the release of their 2017 debut album titled "Past, Present, and Future," the group worked as a cover band. While their first album wasn't very successful, it helped them gain attention in the music industry.
Moving on, the group released their second and third albums, titled "El Barco" and "En Vivo Desde Tijuana: los Buitrones y los Firmes" respectively, on September 11, 2017, and January 26, 2018. Unfortunately, none of the songs in the albums was a hit. That notwithstanding, Eduin and his men never gave up.
The Group Rose to Fame in 2020 
Their breakthrough finally came in 2020 with the release of their singles "Pídeme," "El Roto," and "Juro Por Dios." Having been launched into the spotlight, the group went on a musical tour in Columbia later in 2020 and also recorded a live album there called "En Vivo desde Medellín Colombia," which became a hit within and outside Mexico.
Also in 2020, Grupo Firme was nominated for two Premios Juventud Awards but won none. However, in 2021, they won four different categories for the same award. Still, in 2021, they were nominated in six categories for the Premio Lo Nuestro Awards and went home with five. They also won their first Latin Grammy for Best Banda Album for their album "Nos Divertimos Lo Grando Lo Imposible" on November 18, 2021.
While there is no information about how much Eduin Caz makes from his music career, we believe it's quite impressive owing to the fact that he is among the strongest players in the industry at the moment, thanks to his band.
Eduin Caz Also Has a Fashion Brand
In addition to being a musician, Eduin is also business-minded. In September 2021, he launched a clothing line called Pavi Italy by Eduin Caz in collaboration with the company Pavi Italy. The brand's garments are designed for men, women, and little boys.
For the men, they have T-shirts, polos, shirts, jeans, underwear, jackets, and footwear, while they have T-shirts, blouses, sweaters, jeans, jackets, coats, and footwear for women, and T-shirts, polo shirts, and jeans for young boys.
In December 2021, it was reported that the music star launched his second clothing line called Qué Chulada with Pavi Italy, which includes a variety of caps in addition to several clothes designs.
Although Eduin's fashion line has reportedly been successful, a lot of people think that some of the products are too expensive. For instance, a cap goes for about thousand 995 Mexican pesos (49.95 USD), and the cost of women's blouses ranges from thousand 690 (34.02 USD) to thousand 1695 pesos (83.06 USD)
YouTube Channel
Eduin and his group also make money through YouTube. The band has a YouTube channel named Grupo Firme, which was created on April 18, 2017. So far, they have posted more than 65 music videos on the channel, and thanks to their ever-increasing popularity, the channel has garnered more than 6.55 million subscribers and over 4 billion views.
While the exact amount of money they rake in through this channel is not known, there's no doubt that it will run into thousands of dollars, or even millions, annually.
Eduin Had A Seafood Restaurant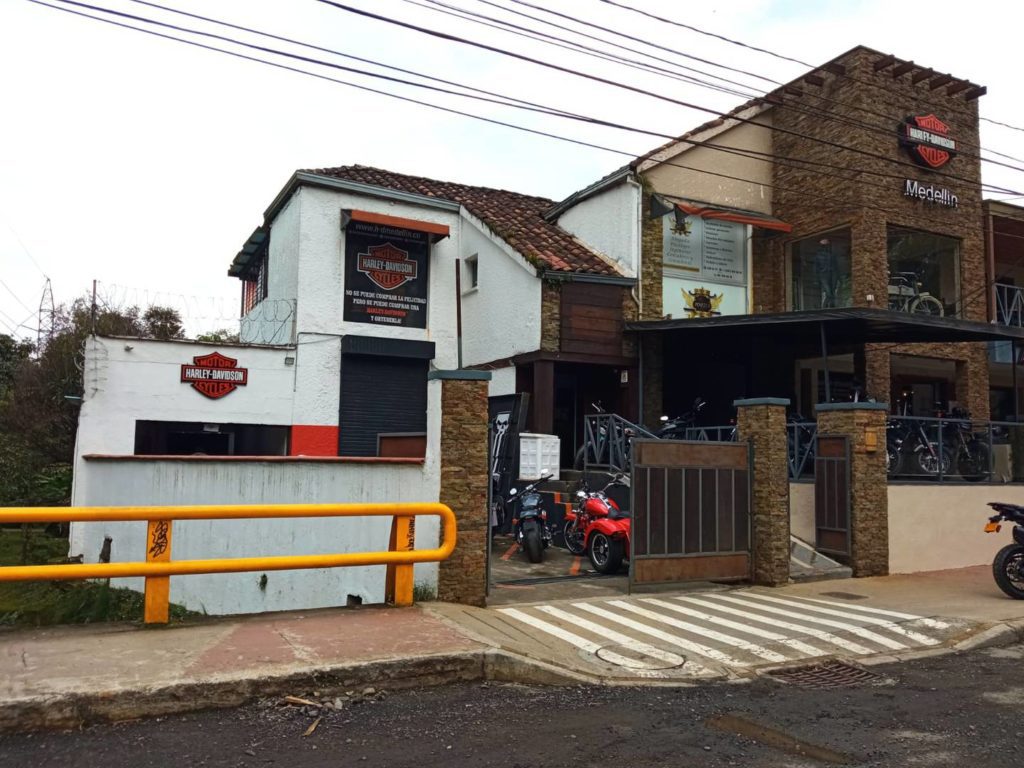 In January 2021, Eduin Caz opened a seafood restaurant named El Sinaloense (The Sinaloan) in Medellín, Colombia. The restaurant's motto read: "With Mexico in the blood and Colombia in the skin, the only 100% Sinaloa-style seafood in Medellín".
From "exotic" horchata waters mango to cucumber and micheladas, to tacos, agua chiles house-style shrimp, and sea and land burritos, the restaurant served a wide variety of sinaloense food and enjoyed a lot of patronage from many people.
However, a little more than six months after it started operations, it was noticed that the restaurant did not only stop promoting its dishes on social media but also ceased all forms of activity on Instagram and Facebook. As revealed by some of the most recent reviews on Google Maps, where it is rated 4.7 stars, a user commented that the restaurant was no longer in existence.
"I wasted my time trying to find him, and they don't answer the phone," the customer added. Another person who last ate at the place in late 2021 commented that when he tried calling the restaurant's contact number recently, it was said to be a wrong number.
Even though El Sinaloense is no longer functional, there's no doubt that Eduin must have made some money from it, which contributed to the increase in his net worth.
List of Eduin Caz's Net Worth Sources
Music career (singer, songwriter, and member of Grupo Firme)
Personal business ventures, including his fashion line Pavi Italy by Eduin Caz and Qué Chulada clothing line
YouTube channel (Grupo Firme)
Former seafood restaurant named El Sinaloense in Medellín, Colombia
It's worth noting that his music career is the primary source of his income and likely contributes the most to his net worth.
Is Eduin Caz the Richest Member of Grupo Firme?
Being one of the founders and the lead vocalist of Grupo Firme, it would be no surprise if Eduin Caz were the wealthiest member of the group. However, while his net worth is estimated at $20 million, that of other members of the group is not known. As a result, it is hard to tell who is the richest among the group members. Nevertheless, it is most likely that Eduin is.