We all want a face that looks flawless.  And somehow we all know that woman defying, acne, fine lines, blackheads, etc. So how does she do it? After analyzing about 24 products and consulting a good number of dermatologists, we found that moisturizers can do all the magic. The formulas are made to boost hydration in your skin, eradicate flaking and dullness. It also helps protect the skin from sunburns by creating a protective layer of moisture that lasts all day. A good moisturizer also slows down the effects of age as some come with anti-aging ingredients.
With the help of skin care experts, we present you the moisturizers that will help you gather up that spotless-boosting confidence no matter your skin type.  They include Clarins HydraQuench Cream, Olay Regenerist Regenerating Deep Hydration Cream Moisturizer and Murad Hydro-Dynamic Ultimate Moisture.  Check below to see more moisturizers that really do the job.
Best Face Moisturizer For Different Skin Textures
Preview
Popular Choice
Best price
Title
Murad Hydro-Dynamic Ultimate Moisture - Hydration Face Moisturizer with Advanced Hyaluronic Acid, 1.7 Fl Oz
Olay Regenerist Deep Hydration Regenerating Cream Moisturizer, 1.7 fl oz
Mechanism of ingredients
Restores moisture and holds vast moisture for long
Revives skin, hydrates the deepest reaching up to 10 skin layers
Indication side effects
No adverse effect, great on all skin types
Prime
Popular Choice
Preview
Title
Murad Hydro-Dynamic Ultimate Moisture - Hydration Face Moisturizer with Advanced Hyaluronic Acid, 1.7 Fl Oz
Mechanism of ingredients
Restores moisture and holds vast moisture for long
Indication side effects
No adverse effect, great on all skin types
Prime
Best price
Preview
Title
Olay Regenerist Deep Hydration Regenerating Cream Moisturizer, 1.7 fl oz
Mechanism of ingredients
Revives skin, hydrates the deepest reaching up to 10 skin layers
Prime
Clarins HydraQuench Cream Face Moisturizer
Clarins HdraQuench is a hypoallergenic cream that restores moisture to dry skin by offering instant relief from dryness and tightness. Ingredients include Katafray Bark and Sorbier Tree Bud extracts that fight dehydration. It also has pollutants that enhance radiance while reducing the visibility of wrinkles. While it is not brimming with skin irritants, it has ingredients like hyaluronic acid which may not suit some skin. Apart from that, the cream is a win and is perfect for skin in temperate climates.
Pros:
Leaves the skin soft, supple, and moisturized
When applied in the  right amount, it does not leave skin greasy
Not known as a harsh formula so could suit a sensitive skin
No known adverse  effect or reactions to skin
It glides smoothly on skin
It is thick and easily absorbed into the skin
Does not give skin unwanted shine
Improves skin texture making it better and brighter.
Cons:
Cold be greasy when applied too much
It simply a moisturizer, thus does not have any anti-ageing or skin lightening properties, although it did make any such claims.
It comes in a jar, making a little unhygienic when the hands are not clean
Verdict:
If you have a really thirsty skin, try this cream. It is an excellent cream when it comes to retaining moisture. It contains ingredients like hyaluronic acid which allows the skin have sufficient moisture. Pair with Clarins Toning Lotion and
Clarins Double Serum Complete Age Control Concentrate to give your skin the complete radiance it needs.
Read Also: Best Deodorant For Women to Help You Stay Fresh and Cool All Day Long
Dermalogica Super Sensitive Shield SPF 30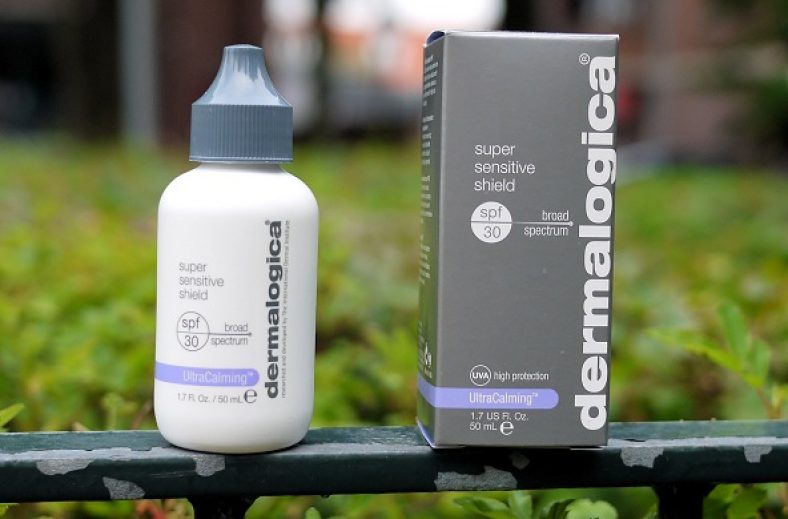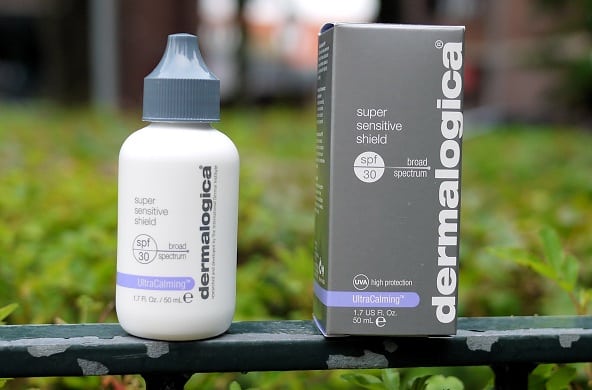 This cream is the perfect companion to stay moisturized and protected in all condition. Dermalogica protects the skin from UV rays. The day-time face moisturizer uses both zinc oxide and titanium oxide as mineral sunscreen. It also brims with humectants like sodium hyaluronate, butylene, glycol and glycerin which all together gives an impression. It is a really light formula that is also slippery. This means it glides smoothly and gives full coverage. However, it is easy to spill if you knock the bottle over. The nickel-size squirt is specially intended to protect acne-prone which is a great idea when during scorching weather
Pros:
It improves the skin self-hydrating power
protects from harmful effects of the sun
It is easily absorbed
Does not feel too heavy, thus won't give you unwanted shine
Cons:
It is easy to spill when you trip
Verdict:
This is another formula that instantly revives your intensely quenched skin for a fresh, radiant and plump result. For its lightness, we found it a little bit more comfortable on the skin than some out there. Plus it is easily absorbed.
Read Also: Best Hair Dryer For Curly Hair – Top Blow Dryers with Diffuser for Women
Murad Hydro-Dynamic Ultimate Moisture Face Moisturizer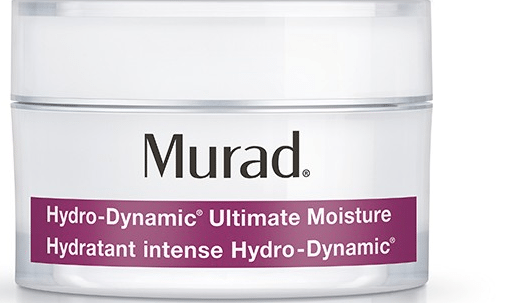 Murad Hydro-Dynamic Ultimate Moisture has tons of skin benefits. Featuring collagen technology, this moisturizer helps moisturize, reform age and prevent acne for a smoother skin. More than that, we love that it is a long wear lasting up to 8 hours. The formula also helps draw water into the skin and ensures it's retained in the layers where it is needed most for penetrating long-lasting hydration. Retinyl palmitate gives superior improve skin texture and tone reviving natural suppleness. Also, the cream helps prevent the build-up of bacteria that can cause skin breakouts or imbalances. Other ingredients such as shea butter, avocado, sunflower and olive fruit oils condition skin to restore elasticity and support the skin's natural protective limit. Altogether, these offer a radiant skin complexion and texture in the end.
Pros:
Hydrates for longer time
Restores youthful glow
Relieves really dry or dehydrated skin
Skin feels silky soft and completely hydrated
It is light, not greasy and absorbs easily
Quite gentle on the skin
A little dab on a single use is enough to do the wonders on your face
Cons:
It costs a little more to own this cream
Verdict:
Murad moisturizer comforts and restores youthful hydration to dehydrated skin. It goes on smoothly and absorbs quickly with a long-lasting benefit. However, it costs a little to get it, but surely, it is a worthwhile investment. Additionally, it can pair well with Dermalogica Super Sensitive Shield SPF 30 which offers great skin protection.
BareMinerals Hydrating Gel Cream SPF 30 Face Moisturizer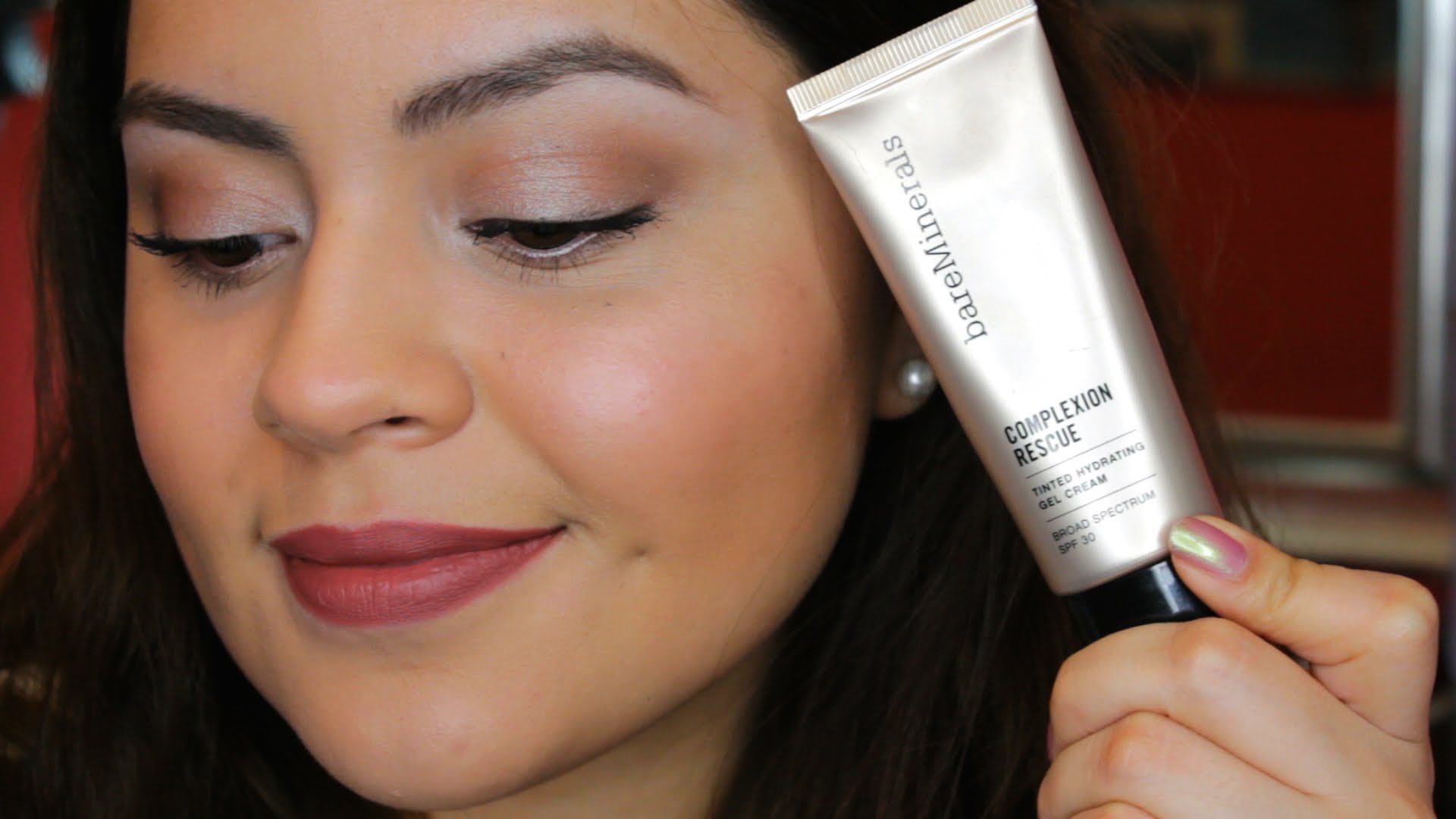 BareMinerals Gel Cream has all the streaks of a top moisturizer for dry skin including delivering superior hydration, replenishing thirsty skin, dewy sheer-to-medium coverage and more. The cream provides gentle mineral-based sun protection and we are comfortable recommending it for its non-chemical quality. Apart from that, the spectrum adds extra sauce to the normal and dry skin, provide anti-ageing sun protection and a more a natural-looking coverage to enhance the skin. Keep in that this isn't the best product to opt for when you need a moderate to full coverage. However, that's not a deal breaker rather it is what is common with tinted moisturizers which normally deliver sheer, translucent coverage.  That said, with its emollients and water-binding agents like propanediol, trehalose, and squalane makes the gel feels relaxing, smooth and moisturizing. More than that, it has a very nice range of shades for most skin tones.
Pros:
It enhances skin cells plump and well hydrated with moisture.
It relaxing and gives extra sauce to medium skin with neutral tones.
Gives you a smoother radiant skin
Skin feels softer and more supple
Broad spectrum protection
It applies easily and gives a satin-like dewy finish
Fragrance -free
Cons:
Not the best for those with very oily skin since they need to add powder to cover shine-prone areas
Jar packaging
Some have complained that it requires a little effort to apply
Verdict:
You may need to check other options on the list rather than this moisturizer if your face is not dry and thirsty for water. It leaves the skin naturally radiating. We love its non-chemical feature which to us stands out.
Read Also: Best Curling Wands: Rock That Super Sleek Hair You've Always Wanted
Olay Regenerist Regenerating Deep Hydration Cream Moisturizer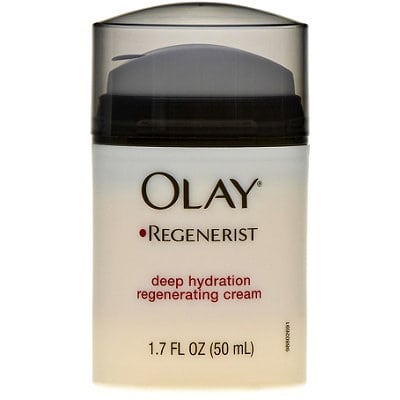 The hydrating properties of Olay revive the skin cell, softening the appearance of wrinkles and fine lines. The cream hydrates the deepest layers (reaching up to 10 layers) of dry skin thanks to its Amino-Peptide Complex feature. Also, it is a gentle exfoliator with nutrients that nourish, cleanse and hydrate skin. The removal of dead skin cells allows new cells to emerge for a radiant complexion. What we think is really major is the moisturizer's ability to decrease the appearance of fine lines while increasing healing and regenerating. Additionally, it applies smoothly without a greasy appearance. However, it may not be the perfect option when what you want is a long-lasting day-time hydrating. You can get the Olay Night Recovery cream and Olay Advanced Anti-aging Serum for around-the-clock skin healing.
Pros:
Offers you a younger-looking skin
 It is gentle and calm on even damaged skin
Aids skin recovery.
Long-lasting protection and hydrating
Cleanses the skin.
Non-greasy and absorbs sufficiently
Moisturizes well and promotes collagen production
It is ultra-rich and anti-aging.
Cons:
May suit people very thirsty skin.
Verdict:
Generally, this is a very great cream for dry skin. It has top quality hydrating ingredients (including glycerin and niacinamide. We love that it smells nice, unlike many scent-ess moisturizers. However, those with very dry skin may find its texture somewhat light. Other than that the cream is a good formula everybody can try.
Read Also: Best Smartwatches For Women With All The Useful Tech You Need
La Roche-Posay Anthelios 50 Mineral Sunscreen Face Moisturizer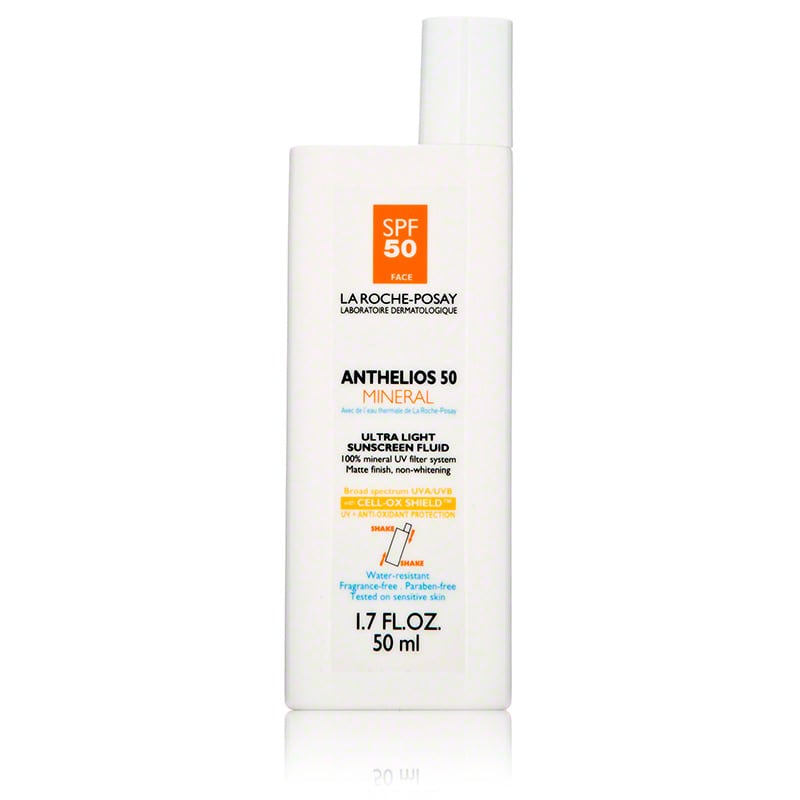 La Roche-Posay Mineral Sunscreen is an ultra-light formula. The liquid formula helps in improving skin texture, be it dry or oily. It is rich in nutrients which not only lend moisture to the skin but also thwart the effects of the sun on the skin. The cream has very intriguing oxidants including Zinc Oxide and Antioxidants and we love the wide spectrum protection it delivers with its SPF level placed at 50. Most of us fell for the way it goes on oily and dries to a matte within minutes when applied. However, we didn't find it as something that rubs or slather in smoothly and easily. Of course, this doesn't ruin much given the benefits you stand to gain.
Pros:
Provides widest-spectrum  sun protection
Contains fascinating oxidants
Doesn't cause breakouts
It calms and repairs the skin
Makes skin looks much younger.
It is safe and shields you from health effects o the sun
Cons:
Verdict:
This is a nice moisturizer that can go on before makeup. Your skin will look nothing short of well hydrated and stunning. But you will have to pay a little more and also deal with its application.
Conclusion
Your face and hands are two body parts that get the most sun. So slathering on moisturizers and anti-aging products on your face, and your hand more than other parts is a good business. The reason you should pick one from the list. One thing we think they all share in common is the ability to the wonders you need. This is because we selected carefully considering the ingredients, their lasting powers, and their ability to give you a radiant skin. Plus how reliable the manufacturers are when it comes to skin products. Conclusively they are a worthy investment you can give to your skin.