I have used several ear and nose hair trimmers in my lifetime and I have discovered that choosing from among the best nose hair trimmers is by far the most painless and most effective method for getting rid of too much nose hair.
As much as we try, there will always be hair in all the wrong places on our bodies. Nose hair is nothing to be ashamed of, however, visible nose hair is not appealing, to say the least, and it is often a sign of a person who does not take his/her personal grooming seriously.
The good news is that while there are several brands out there, the very good ones are still cheap therefore, for those of us who have decided to step up our personal grooming, herein are the best nose hair trimmers you will definitely want to set your eyes on.
1. Panasonic Wet and Dry Nose Hair Trimmer with Vortex Cleaning System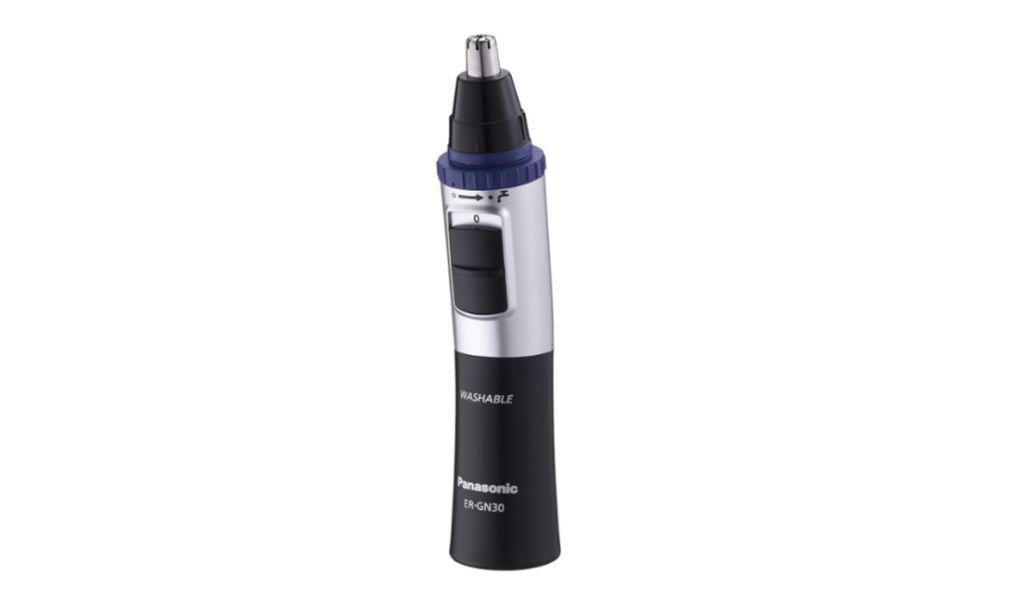 The nose hair trimmer uses curved dual-edge hypoallergenic blades that will give you consistency and keep the nose hair volume at a natural minimum.
Among other nose hair trimmers in the list, this Panasonic wet and dry nose hair trimmers is the easiest to clean, thanks to its vortex cleaning system, which brings in water through the trimmer and washes off hair from another side. What's more, you can use it in the shower as you get ready for work since it is a wet and dry trimmer. Using it every morning will be a breeze thanks to the perfectly ergonomic design that is very comfortable to hold and to use.
2. Panasonic ER430K Ear and Nose Trimmer with Vacuum Cleaning System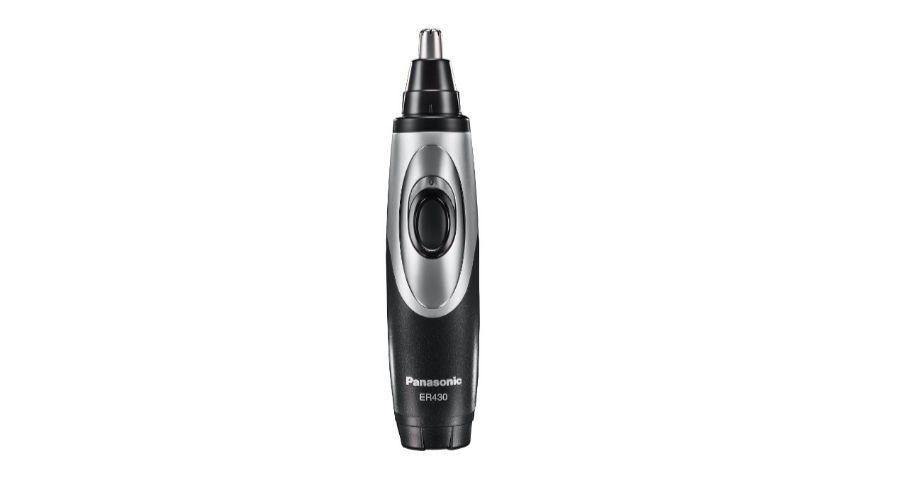 The Panasonic ER430K exceeds expectation with its premium design and incredible performance. It boasts of dual-edge curved hypoallergenic blades that can be used for all your hair removal needs.
This nose and ear hair trimmer lacks nothing in terms of versatility as it boasts of a very deluxe body that is comfortable to handle. In addition to removing those ghastly nose hairs, it also lets you clear up the visible ear hairs, trim up your mustaches and beards and for the ladies, shape up those eyebrows like a pro.
The wet and dry trimmer can be used anywhere without causing a mess thanks to its vacuum cleaning system. Its Vortex immersible cleaning technology simply means that all you have to do is to dip it in water and let it draw in the water to rinse itself using its rotating blades.  It comes in a cordless design and with a battery that allows a total of up to 90 minutes of operation using a single AA Alkaline battery.
3. Fortas Nose and Hair Trimmer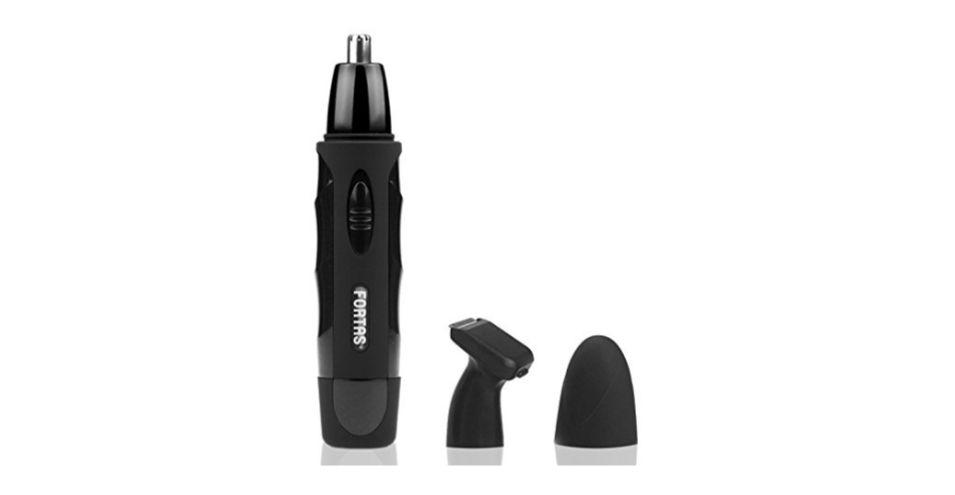 You can find a few pretty good nose hair trimmers away from the mainstream brands and the Fortas is one of them. It leaves nothing more to desire in terms of aesthetic design and backs it up with a fantastic performance using its self-sharpening stainless steel blades that guarantee you lesser skin irritation. The best part about owning this trimmer is that you get a lifetime replacement warranty.
4. Electra-Trim Nose and Ear Trimmer with Stainless Steel Blades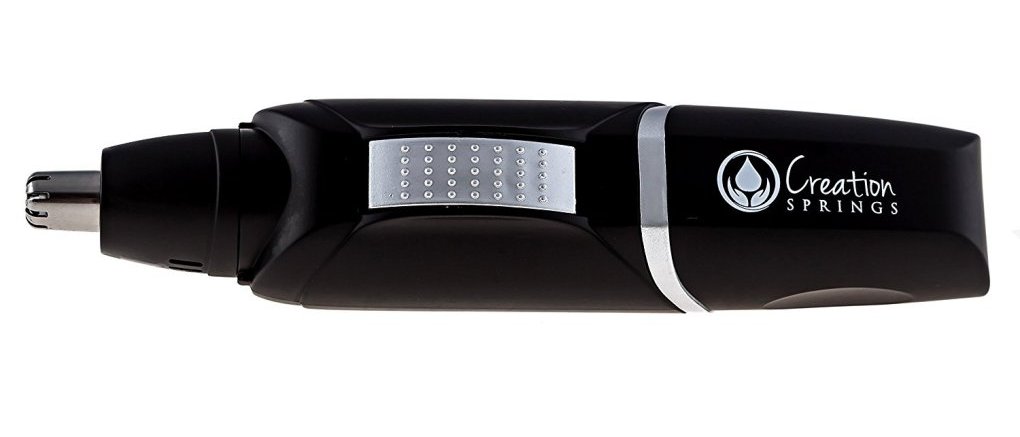 The Electra-Trim nose hair trimmer might not be the most attractive hair trimmer, but it gets the job done. It makes up for its sort of bulky design with stainless steel precision cutting blades and a very powerful motor. On the plus side, it is a device made to last since the bulky design saves it from damage when it falls accidentally. Not completely uncomfortable to hold, it features a rubberized grip that makes your grooming procedure easier. A triple vented vacuum cleaning system ensures that no hair leaves the trimmer itself.
5. JCMaster Battery Operated Facial Hair, Nose Hair and Ear Hair Remover for Women and Men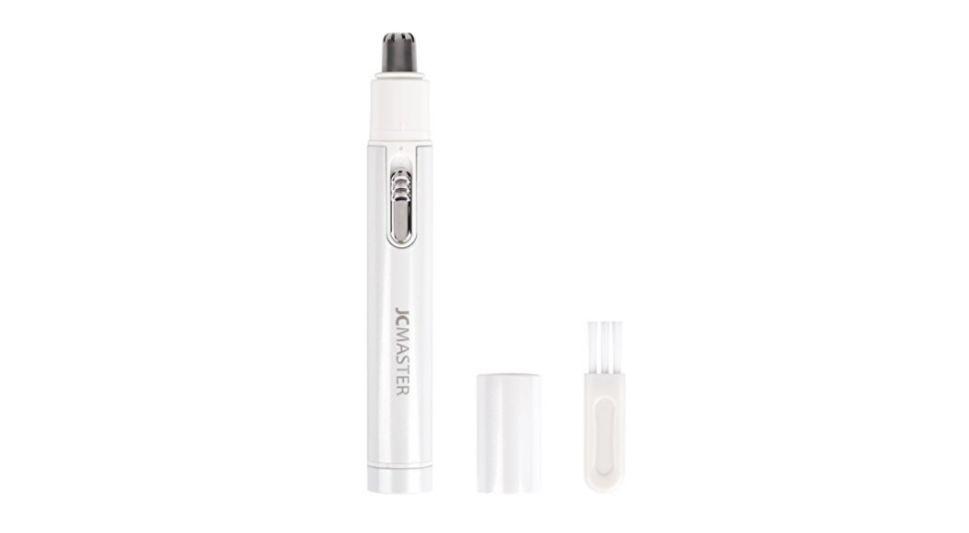 For the ladies, here is a nose hair remover that looks and feels a lot less masculine without compromising on performance. The JCMaster nose hair trimmer is a sleek trimmer with its deluxe looking white appearance. It uses an internal blade which rotates at 360 degrees to remove hair without plucking it from the roots. This trimmer is also significantly quieter than the rest, making it ideal for early morning and late night grooming sessions. It comes apart easily to allow a more thorough clean.
6. Pretty Queen Nose and Ear Hair Trimmer for Men and Women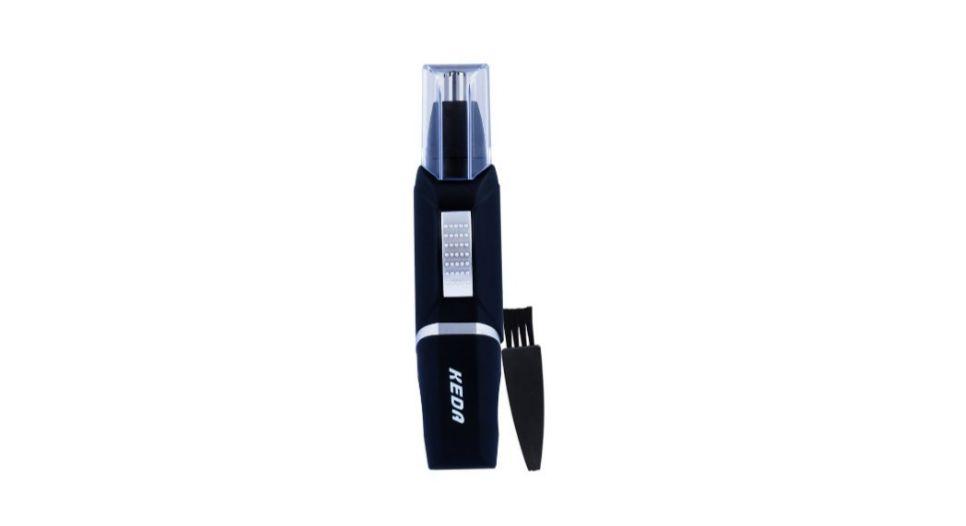 This is one nose hair trimmer you will want to carry with you everywhere you go. The wet and dry trimmer can be used anywhere, even in the shower. A rubber grip will ensure that you don't drop it even in slippery and wet conditions. To further enhance its mobility, it is powered by a disposable AA battery. With all these features, it is nice to know that the trimmer does a fantastic job of removing hair painlessly using high-quality stainless steel blades.
7. Groom Mate Platinum PLUS Nose Hair Trimmer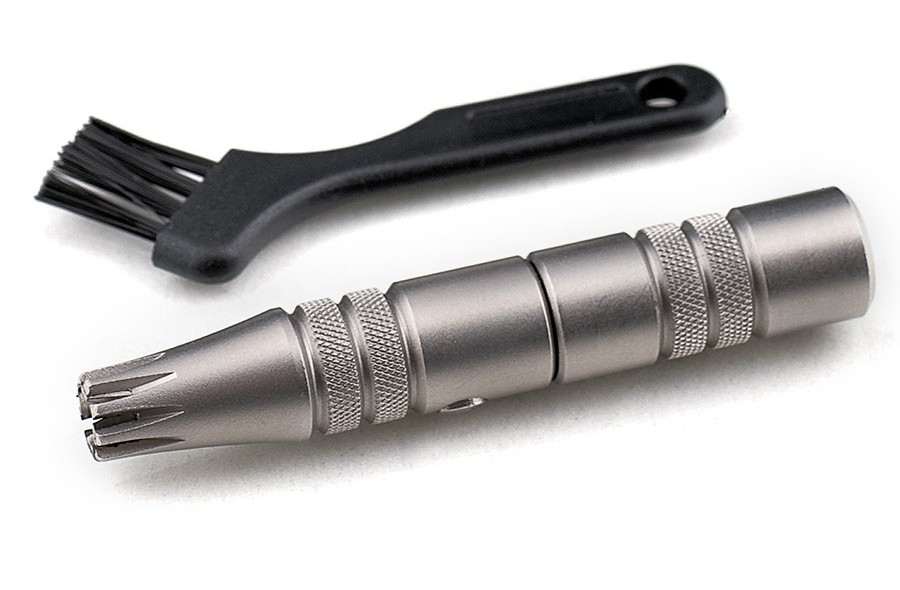 The Groom Mate nose hair trimmer is the epitome of deluxe when it comes to nose hair trimmers. The design is flawless and something you would want to see on your bathroom sink every day. It comes in quite a generous package which includes a cleaning brush, a gift box, and a leather carry pouch. If you're still nervous about getting this trimmer, an unconditional lifetime warranty and a money-back guarantee should put your mind at ease.
8. Phillips Norelco Series 3200 Nose Trimmer Kit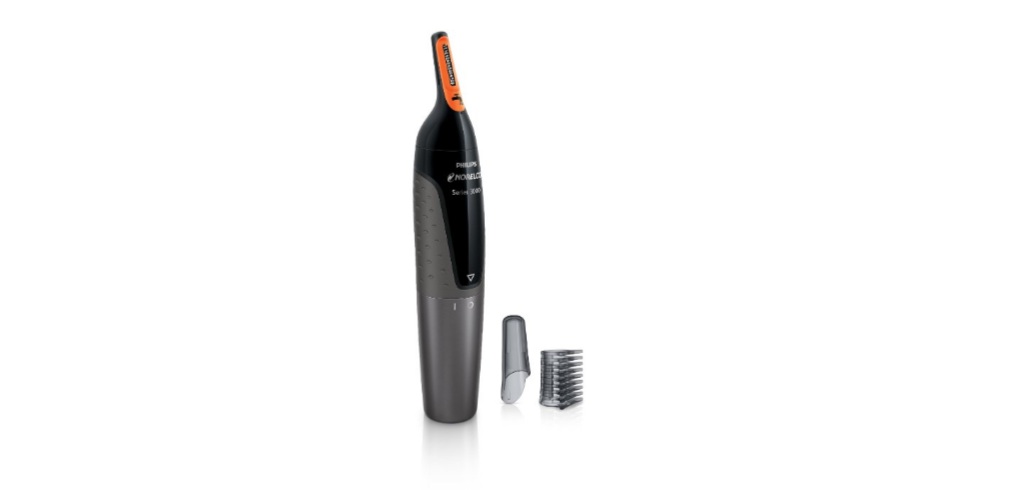 When you settle for this Norelco Series 3200 trimmer from Phillips, you get quite a bonus package that includes two eyebrow combs that will help you shape your brows like a pro. A perfectly designed body with a textured grip will ensure that handling it is easy even in wet conditions. This nose hair trimmer is ideally angled to reach every aspect of the nose or ear where hair removal would be needed. It comes with 2 different sizes of eye brow combs to enable you trim your eye brows to any length. Its water resistant build enables makes it easy for it to be easily washed under a running tap in a sink. It has a built-in ProtecTube technology which prevents pulls, cuts and nicks as you trim. This is a hair trimmer that was made to be versatile and long lasting.